And folks, we now begin the month of October! What kind of films will this month bring? My gut feeling is that we SHOULD be getting more horror films this month, but that's never really the case sometimes. But we do have a interesting selection this week so lets dive on in…..
LIMITED RELEASE
What's it about? A suburban lesbian housewife pushing 40 suffers a blow to the head that unleashes her latent sexuality, and sends her on an erotic journey that gives birth to a secret second life in this drama from first-time writer/director Stacie Passon. Abby (Robin Weigert) may have a loving family and all of the creature comforts in life, but even so, she can't fight a growing feeling of discontent. That all changes the day a speeding baseball smacks into Abby's skull, prompting her to acquire a pied-à-terre in Manhattan. Meanwhile, the more time she spends in the city, the stronger her libido begins to grow, leading her to seek work as a high-class escort while keeping her sordid new career a carefully guarded secret from her unsuspecting family.
My thoughts? That trailer and that synopsis are NOT the same movie. The trailer promises the idea of a film about a woman who leads a double life and that double life is about to collide, but reading the synopsis only it sounded like the film was much more far fetched. That being said, I haven't heard much about this movie, and while it looks nicely shot, I don't know if I have much interest in seeing it. It doesn't seem nearly as risque as other films of this nature.
LIMITED RELEASE 
What's it about? 'A.C.O.D.' follows Carter (Adam Scott), a seemingly well-adjusted Adult Child of Divorce. Having survived the madness of his parents' (Richard Jenkins and Catherine O'Hara) divorce, Carter now has a successful career and supportive girlfriend (Mary Elizabeth Winstead). But when his younger brother (Clark Duke) gets engaged, Carter is forced to reunite his bitterly divorced parents and their new spouses (Amy Poehler and Ken Howard) for the wedding, causing the chaos of his childhood to return including his wacky therapist (Jane Lynch).
http://youtu.be/F9mjnaGDTEk
My thoughts? I do love me some Adam Scott. Despite my intense of jealousy of wishing I had hair like him, I find him to be a great and appealing actor and I kinda wish he was the lead in more films. (Check out the film The Vicious Kind  which I think he is fantastic in.) This flick is actually chock full of comedic actors that I love: Catherine O'Hare, Clark Duke, Jane Lynch, Richard Jenkins, Amy Poehler etc. Yeah, if you are a Parks and Recreation fan it will be a bit strange to see Adam and Amy play scenes in which they hate each other, otherwise, this seems like a decent comedy. (Though, the idea of cheating on Mary Elizabeth Winstead is just ridiculous to me. I don't care if the other woman is Jessica Alba!)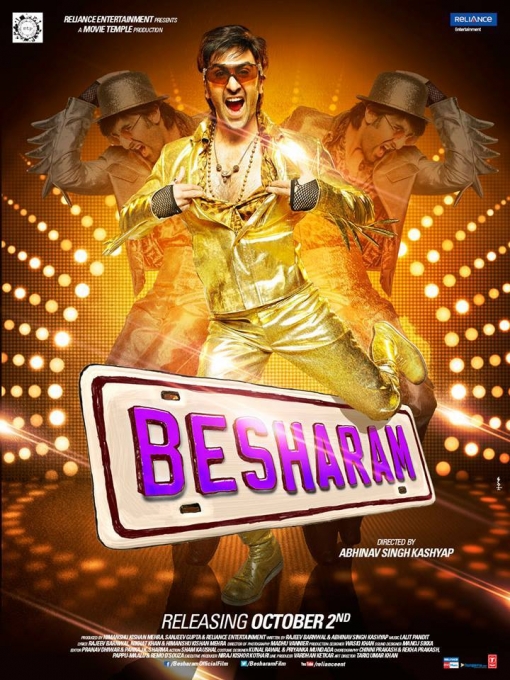 LIMITED RELEASE ( WILL BE RELEASED OCTOBER 2)
What's it about? A benevolent Delhi mechanic steals cars to help support the orphanage he calls home, and attempts to go straight after inadvertently hurting his one true love. Meanwhile, a pair of local police officers are hot on his trail.
My thoughts? I have no idea whats going on with this movie but I already bought my ticket.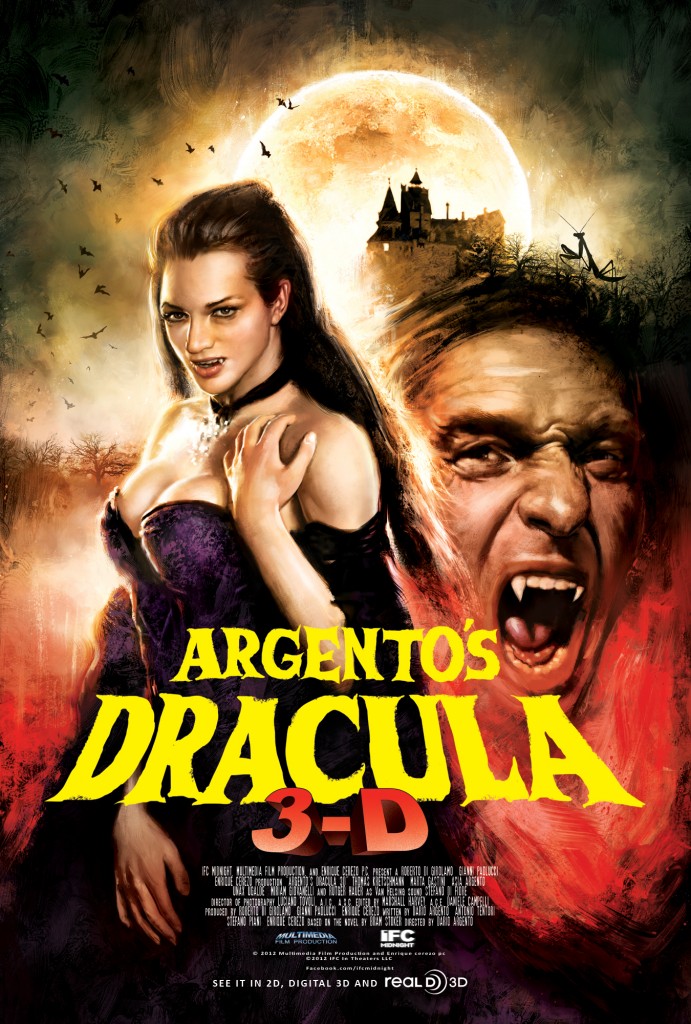 LIMITED RELEASE
What's it about? Horror master Dario Argento returns with a bloody, luridly creepy 3D version of the classic vampire tale, drenched in gore and sex. An unsuspecting Englishman arrives in Transylvania, lured by a job with a local nobleman. But the undead Count Dracula's real target is the man''s innocent young wife. Featuring the iconic Rutger Hauer as vampire hunter Van Helsing and the inimitable Asia Argento (the director's own daughter) as a local all-too-eager to fall under the Count's sway.
My thoughts? Argento has a rabid fanbase, but even the Argento fans must admit that this film looks…how should I put this…..tacky. What happened? Is Dario Argento lacking of ideas that he is now making a film based on one of the most OVER adapted books of all time? Who knows. Right now I can't get over how bad this looks. Funny side note: While Rutger Hauer is playing Van Helsing, he's actually also played Dracula before in the film Dracula III: Legacy….which was also crap.. OH, and he played the main vampire bad guy in the original Buffy The Vampire Slayer movie.
What's it about? A Princeton grad student finds himself caught between the FBI and a malevolent online gambling tycoon in this thriller from The Lincoln Lawyer director Brad Furman. A whiz at the virtual-poker table, bright young Ivy Leaguer Richie (Justin Timberlake) had nearly raised enough cash to pay his tuition when he lost it all in the blink of an eye. Convinced that he's been cheated and determined to confront the swindler, Richie hops a plane to Costa Rica, and comes face-to-face with online gambling mogul Ivan Block (Ben Affleck), who introduces him to a world of wealth and privilege. Meanwhile, the FBI has been watching Ivan, and attempts to strong-arm Richie into turning informant. With Richie's help they could bring Ivan's illegitimate empire crashing to the ground. But who's more dangerous, the entrepreneur who feeds his enemies to crocodiles, or the agents who seem like they're willing to break the law in order to uphold it? Gemma Arterton and Anthony Mackie co-star.
My thoughts? Ben Affleck is back to picking up a paycheck! Before he puts on the Batears, he's going to go a few rounds playing the heavy in this film, which seems like it could be an ok time at the theater. At the very least it seems like Affleck is having fun in the role and is hamming it up. I like Timberlake, I really do. The guy's got charisma, and I like him in movies. Is this the right film for him to be a proper A lister? It doesn't seem like it, but he could be fun to watch, and I do find him far more interesting then Liam Heimsworth in Paranoia. Also, this film seems to be a giant waste for Gemma Arterton, who got a great and interesting performance in Byzantium, but is regulated to being cast as the "hot" woman again. Everything seems by the numbers, but could be a decent cable channel time killer.
LIMITED RELEASE
What's it about? Lie, cheat, steal… it's all part of the holiday spirit for ex-con Dennis (Paul Giamatti) and fast talker Rene (Paul Rudd) when they try to make a quick buck selling Christmas trees in New York. For Dennis it's a chance to go straight, and for his best friend and former partner-in-crime, Rene, it's a chance to make some easy cash so he can marry Dennis's ex-wife. But for two not-very-bright guys now stuck together on the cold streets of Brooklyn, this holiday season may bring some of the most unexpected miracles of all.
My thoughts? Despite the odd decision of releasing this in October, I think this looks pretty damn good. I love the characters so far and all I've seen is just the trailer. I sometimes feel like these are the kinds of films that are created SOLELY for actor Paul Giamatti to play. I can't imagine anyone else playing this role. It looks like a good part for Paul Rudd as well and he and Giamatti seem to have some great chemistry.
What's it about? Dr. Ryan Stone (Sandra Bullock) is a brilliant medical engineer on her first shuttle mission, with veteran astronaut Matt Kowalsky (George Clooney). But on a seemingly routine spacewalk, disaster strikes. The shuttle is destroyed, leaving Stone and Kowalsky completely alone-tethered to nothing but each other and spiraling out into the blackness. The deafening silence tells them they have lost any link to Earth…and any chance for rescue. As fear turns to panic, every gulp of air eats away at what little oxygen is left. But the only way home may be to go further out into the terrifying expanse of space.
My thoughts?  Me and Agent Pat  already have our feelings set for this film (click here to read our report about it at Comic Con) but let me elaborate a bit more. To me, this film is looks breathtaking. I love the fact that this is a film that looks to be an experience. Cuaron is an amazing director, and I think to see him make a film that looks to be both large in scope AND intimate, it will be quiet a feat to see if he pulls it off. I'm not the biggest Sandra Bullock fan in the world, but I do think she's a good actress and this is a pretty great role for her. I'm really excited to see this, and seeing how large this film gets, you should probably see it on the biggest IMAX screen that you can find and see it in 3D. Also, George Clooney as an astronaut? Come on! Why wasn't that done YEARS ago!

So what about you guys? What films got you the most excited? Sandy Bullock drifting in space? Ben Affleck VS JT? Let us know in the comments below!