A far more interesting looking list of new movies that are coming out this week then last week.
Couple of  good looking indie comedies, a few horror films, and two different sides of big studio movies. Big old fashion summer blockbuster, and a big honking teen tearjerker.
Funny enough, we also have TWO movies about Hollywood agents. One is a documentary, the other is actor Clark Gregg playing an agent not named Coulson…..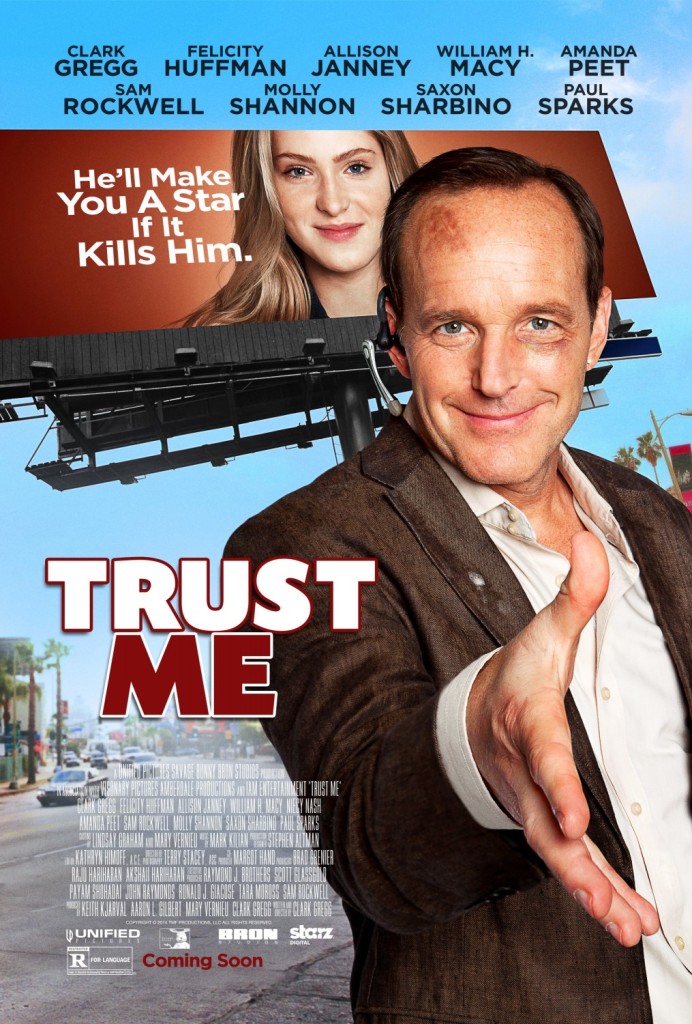 What's it about? A struggling agent for child actors and former child star himself, Howard Holloway spends years losing his most talented clients to his slick, arch-nemesis Aldo Shocklee.
My thoughts? What a TERRIBLE poster for looks to be a decent flick. People tend to forget that Clark Gregg has directed before, the pretty enjoyable flick Choke starring Sam Rockwell. I though Choke was pretty dang good, and Clark Gregg got a real handle of the dark humor and and how to tell a story in that film. He's also a unique kind of lead, and it's the kinda of on screen persona that keeps making Agents of SHIELD interesting to watch week to week. His down to earth look, demeanor and voice has always given Gregg an unique presence on screen. I look forward to seeing how he handles being front and center in this film, and he's got a strong supporting cast to help him out.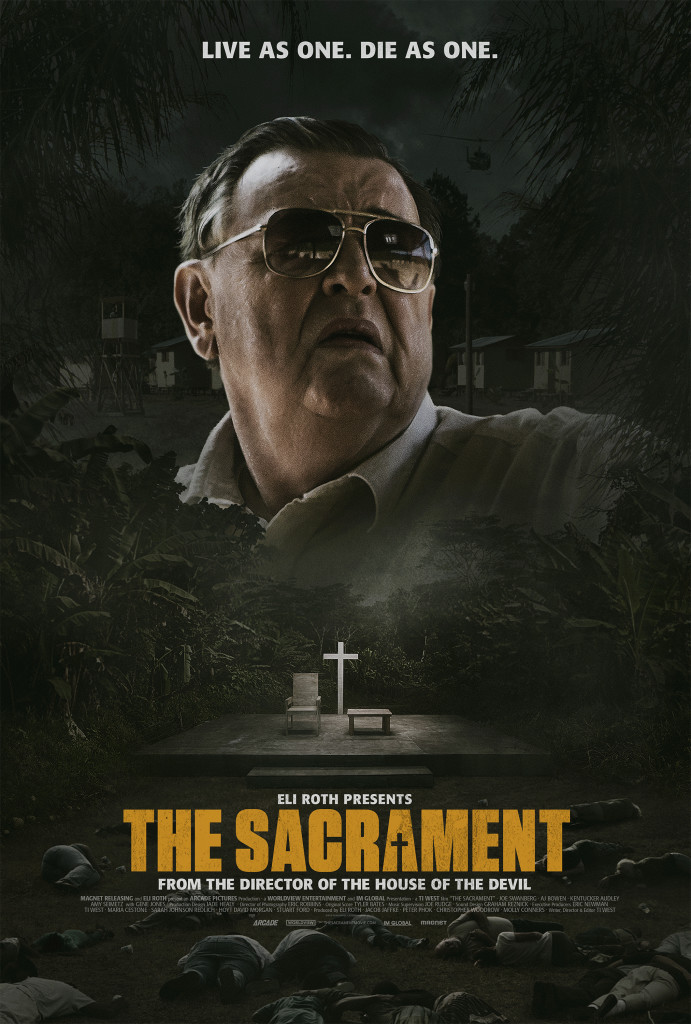 What's it about? A fashion photographer is traveling to meet his sister at Eden Parish. Once there, his friends begin to film interviews with the Eden Parish inhabitants, all of whom speak of the commune in glowing terms. However, they soon discover that there is a sinister edge to the commune that belies the seemingly peaceful setting.
My thoughts? My intense dislike for the "found footage" subgenre in films aside, I have some hope for this one. Director/writer Ti West has gotten to have quiet a reputation for being a master of making intense horror films that have a slow build. While I haven't seen his film The House of the Devil, I have seen The Innkeepers and I did think that film totally delivered on that rep. I thought that film was smart, well crafted and really well performed. Like I said, I don't like "found footage" movies, but I gotta hope that Ti West will make something special with it.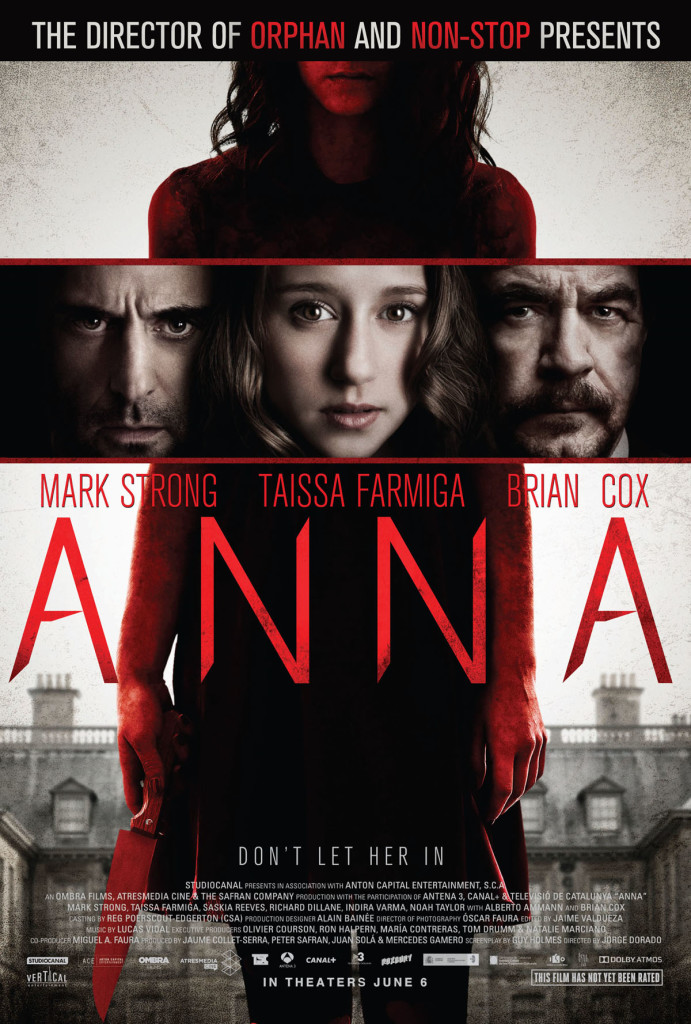 What's it about? A man with the ability to enter peoples' memories takes on the case of a brilliant, troubled sixteen-year-old girl to determine whether she is a sociopath or a victim of trauma.
My thoughts? It's nice to see Mark Strong not play a super intense villain, but overall, this movie is sorta leaving me cold. Could be a fun time if you dig on thrillers, but for me I'm in no real hurry to see it.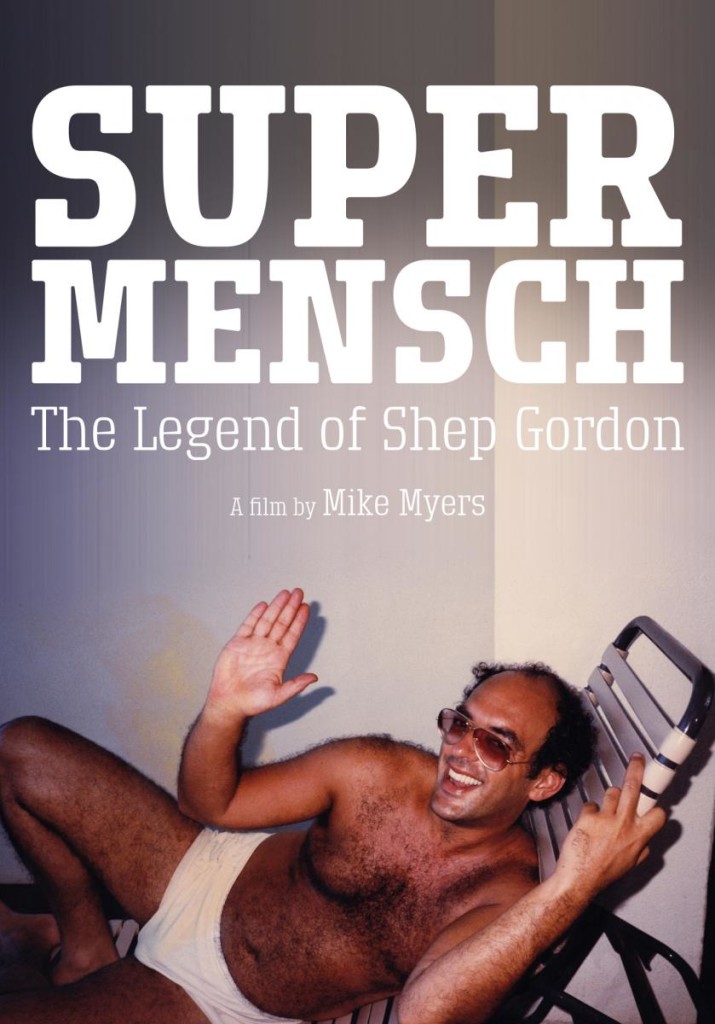 What's it about? A documentary on legendary Hollywood insider Shep Gordon, who fell into artist management by chance after moving to LA straight out of college.
My thoughts? Now that poster….THAT'S how you sell a movie about an agent. Not gonna lie, I love documentaries about the entertainment business, and Shep Gordon seems to be a really interesting choice to be the focus of a film. I'm intrigued to see that Mike Myers is directing this one, and one wonders if he has the chops for documentary filmmaking. He certainly is passionate about telling this story, especially since he even put himself in front of the camera in this one. Looks like it could be a solid watch.
What's it about? A twenty-something comedienne's unplanned pregnancy forces her to confront the realities of independent womanhood for the first time.
My thoughts? I never heard of this movie till I saw the trailer in front of Chef (which…I LOVED by the way. Go see it. It will make you happy.) But truthfully, I kinda fell for this trailer. I like the potential it has. I love the off beat humor, and the nontraditional way the trailer hints at the story's direction. When I saw Jenny Slater on Saturday Night Live, I honestly didn't have much of an opinion of her. She was funny on the show, but I honestly never though she really stood out. BUT judging by the trailer…I think this movie will be the real breakthrough for her. I really loved the hints of how her character is written, and Slater showcases a really funny, and appealing on screen presence. I know, it's just a trailer, but this worked on me. I hope this delivers and I think its got some real potential if you like character based comedies.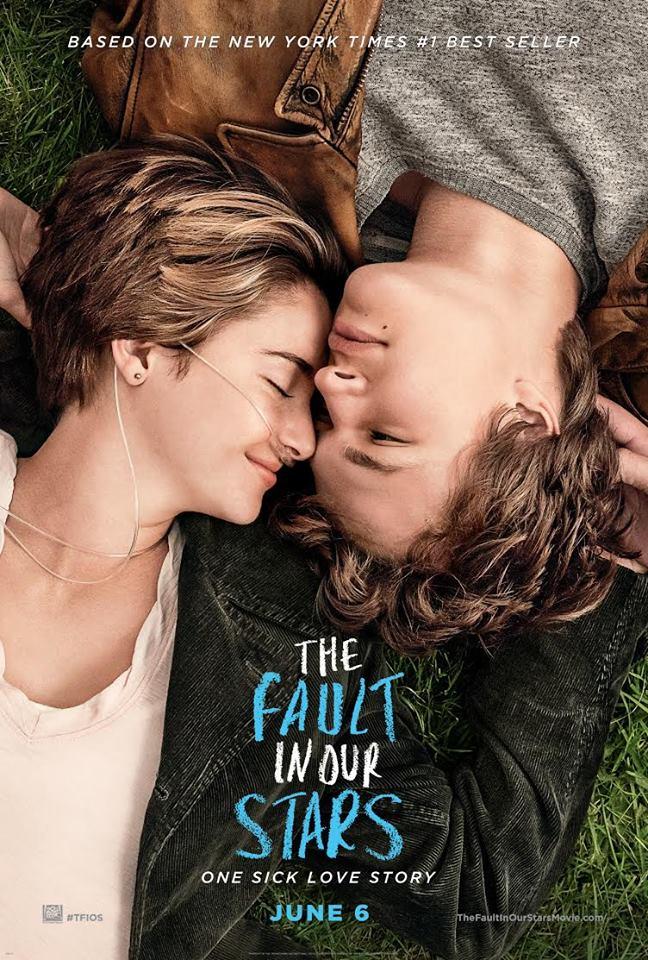 What's it about? Hazel and Gus are two teenagers who share an acerbic wit, a disdain for the conventional, and a love that sweeps them on a journey. Their relationship is all the more miraculous given that Hazel's other constant companion is an oxygen tank, Gus jokes about his prosthetic leg, and they met and fell in love at a cancer support group.
My thoughts? I already wrote about this back in January,  and just letting you know that I'm still looking forward to seeing this one. I think we're due for a good old fashioned tearjerker. There's nothing wrong with movies like those. Movies that hold all your emotions. I still maintain that this will be the movie that will make Shailene Woodley a real star. There has been no word on the quality of the film so far, so I do hope it works for everyone, not just fans of the book.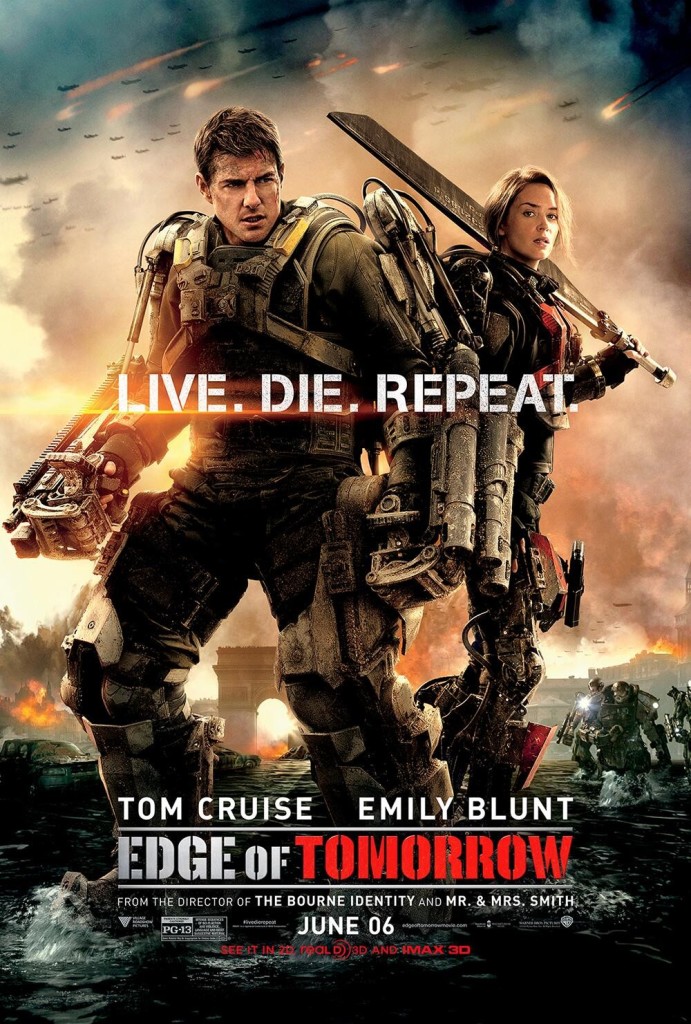 What's it about? A soldier fighting in a war with aliens finds himself caught in a time loop of his last day in the battle, though he becomes better skilled along the way.
My thoughts? Ok….ok….ok…OK! I get it! It's Groundhogs Day with Guns! I am very much tired of seeing THAT joke on Facebook/Twitter/Tumblr etc.
Besides that, I actually want to see this. Reviews have been solid so far, and they promise that the film utilizes the high concept well.
Doug Liman is pretty good at making slick looking big studio action films but with a smarter sense of character. (Well, not every movie. Looking a YOU Jumper.) The action here looks big, and pretty well staged.
I'm also not a Tom Cruise hater. I don't give a damn about his personal life, but I tend to like the films he picks to star in. He genuinely stars in some really fun movies and I always like HIM in them.
Now, would this concept work a TINY BIT better if the lead isn't Tom Cruise? Perhaps, maybe someone that we're not used to being in an action movie.
Emily Blunt continues to showcase the fact that she is NEVER the same person from film to film, which is super impressive.
I still think the films original title, which was the title of the novel the movie is based on, All You Need is Kill, is far more interesting, but I also get that it might sell the films tone incorrectly. I wish they didn't go with the very generic sounding Edge of Tomorrow, but besides that, I have a feeling this movie will surprise you guys.
So, what about you guys? Will you be down to see Tom Cruise get killed over and over again? Or have you been prepping yourself to start bawling like a baby during The Fault in Our Stars? Which films do you wanna see the most? Let us know in the comments below!