It seems to be a bit on the quiet side this week in terms of new movie releases.
One film is a big release, but I feel like there isn't much excitement over it outside of who's starring in it (and even then, it's an actor that is starting to loose cred with some fan bases.).
We'll see how well it does in the Box Office, but first…..
APRIL 16
What's it about? 12-year-old Pelle is bitten by an ant and develops superpowers. Aided by comic book nerd Wilhelm, Pelle creates a secret identity as superhero Antboy. When a super villain The Flea enters the scene, Antboy must step up to the challenge.
My thoughts? Get ready for the unannounced prequel to Edgar Wrights ANTMAN!!!….I kid of course….this isn't. This DOES look like a really cute movie, and it even has a great visual style.  The production values in this makes it look bigger and sleeker than your usual kids movie. It doesn't seem like it will be anything ground breaking in terms of superhero films, but it does look like it could be fun.
What's it about? Inspired by the #1 New York Times best-selling book of the same name, 'Heaven is for Real' brings to the screen the true story of a small-town father who must find the courage and conviction to share his son's extraordinary, life-changing experience with the world.
The film stars Academy Award nominee and Emmy award winning actor Greg Kinnear as Todd Burpo and co-stars Kelly Reilly as Sonja Burpo, the real-life couple whose son Colton (newcomer Connor Corum) claims to have visited Heaven during a near death experience. Colton recounts the details of his amazing journey with childlike innocence and speaks matter-of-factly about things that happened before his birth … things he couldn't possibly know. Todd and his family are then challenged to examine the meaning from this remarkable event.
My thoughts? Would yo believe that the man who wrote Braveheart wrote and directed this? I'm a bit shocked myself. The trailer shows a film trying really really really really hard to be heartwarming and emotional, but instead it comes off as shallow and easy. I'm sure newcomer Connor Corum is a nice kid, but his acting as Colton is just plain bad in this. Smart move having this come out around Easter, I just hope this they made a good movie underneath the easy sentiments.
APRIL 18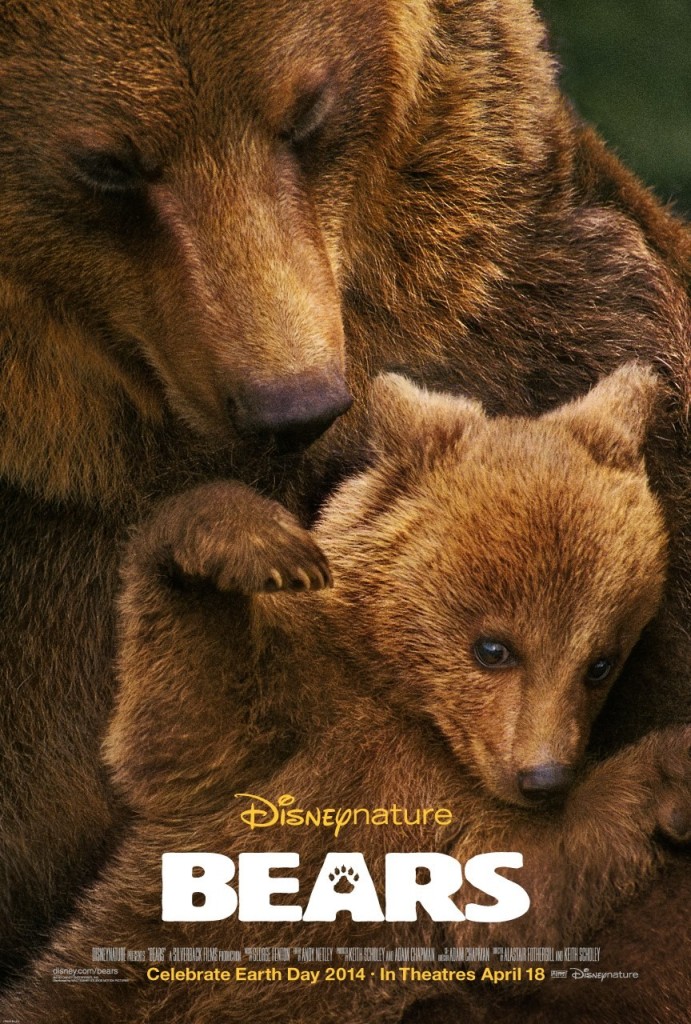 What's it about?  In an epic story of breathtaking scale, Disneynature's new True Life Adventure 'Bears' showcases a year in the life of two mother bears as they impart life lessons to their impressionable young cubs. Set against a majestic Alaskan backdrop teeming with life, their journey begins as winter comes to an end and the bears emerge from hibernation to face the bitter cold. The world outside is exciting-but risky-as the cubs' playful descent down the mountain carries with it a looming threat of avalanches. As the season changes from spring to summer, the brown bear families must work together to find food-ultimately feasting at a plentiful salmon run-while staying safe from predators, including an ever-present wolf pack. 'Bears' captures the fast-moving action and suspense of life in one of the planet's last great wildernesses-where mothers definitely know best and their cubs' survival hinges on family togetherness.
My thoughts? Awwwwwwwwwwwwwww……look how cute they are!
What's it about? Crossing new lines and breaking old barriers, 'A Haunted House 2' is the sequel to the hilarious box-office hit starring Marlon Wayans as Malcolm who, after exorcising the demons of his ex, is starting fresh with his new girlfriend and her two children. After moving into their dream home, Malcolm is once again plagued by bizarre paranormal events. With spine-tingling tension and hilarious punch-lines, 'A Haunted House 2' is inspired by the latest supernatural horror movie franchises and shows that this time… it's not just the house that's haunted!
My thoughts? I hate found footage horror films. I hate parody comedies that do really easy jokes and are still not funny. My vision of hell is this movie on a loop for the rest of my life. (Universal, if you want to use that  quote on the poster you are free to do so.)
What's it about? It's been a year since Marc and Rachel booked a table at the best restaurant in the world, situated in an idyllic cove of Costa Brava. When it turns out that the booking is on the same date as the last night before the restaurant closes forever, their booking becomes even more important. The thing is just that Marc and Rachel are no longer together. They have been separated for a year and not seen each other during that time. Not willing to miss this unique culinary event, however, they both decide to meet at the restaurant – and it becomes a night of nothing you would have expected.
My thoughts? I'm a sucker for food porn, and this seems like lovely film that has some great actors in it. A strong visual look also helps pique my interest.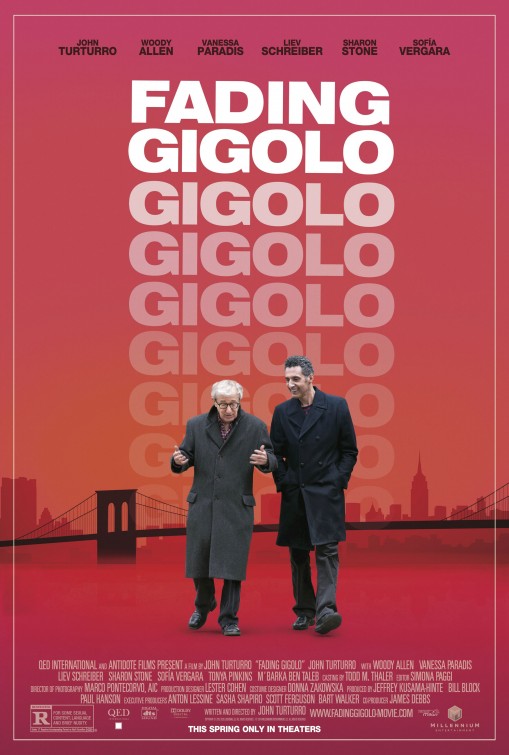 What's it about?  Fioravante decides to become a professional Don Juan as a way of making money to help his cash-strapped friend, Murray. With Murray acting as his "manager," the duo quickly finds themselves caught up in the crosscurrents of love and money.
My thoughts? It seems like such a con. A movie about a gigolo who sleeps with beautiful women, oh and the actor playing the gigolo is also the writer and director of the film.  But John Turturro is clearly a man of talents, and if he does a film with this subject matter, he will find ways to poke fun at himself and at the conventions of stories like this. The film seems to be a good showcase of Sharon Stone and Sofia Vergara. Woody Allen doesn't star in front of the camera as much as he use to, but when he does it's a nice reminder of what I like about him as a film presence. This seems like a nice little movie, one which uses it's strong cast well.
What's it about? Overseen by the legendary Katsuhiro Otomo (Akira, Steamboy), Short Peace is a 2013 Japanese omnibus film consisting of a collection of four shorts.
Possessions (九十九 Tsukumo)- A lone traveler is confronted by unusual spirits in an abandoned shrine. Directed by Shuhei Morita.
Combustible (火要鎮 Hi Yō Mamoru)- A spectacular tale of love, honor and firefighting in ancient Japan. Directed by Katsuhiro Otomo.
Gambo-A mysterious white bear defends the royal family from the predations of a red demon. Directed by Hiroaki Ando.
A Farewell to Weapons (武器よさらば Buki yo Saraba)-A tour-de-force saga of men battling robotic tanks in apocalyptic Tokyo. Directed by Hajime Katoki.
My thoughts?  This just looks gorgeous. Possessions especially, as the unique art style is really grabbing me. While anthology films usually mean that one or two of these films will not be as good as the others, this still looks like all four films are worth viewing. If nothing more, they will be visual pleasures.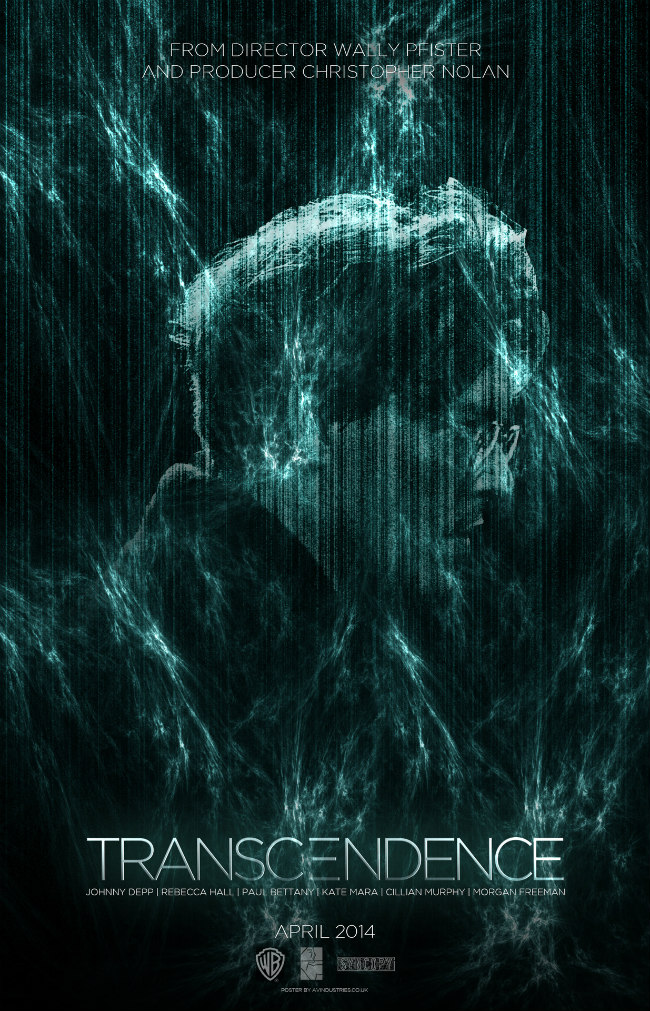 What's it about?  Dr. Will Caster is the foremost researcher in the field of Artificial Intelligence, working to create a sentient machine that combines the collective intelligence of everything ever known with the full range of human emotions. His highly controversial experiments have made him famous, but they have also made him the prime target of anti-technology extremists who will do whatever it takes to stop him. However, in their attempt to destroy Will, they inadvertently become the catalyst for him to succeed – to be a participant in his own transcendence. For his wife Evelyn and best friend Max Waters, both fellow researchers, the question is not if they can – but if they should. Their worst fears are realized as Will's thirst for knowledge evolves into a seemingly omnipresent quest for power, to what end is unknown. The only thing that is becoming terrifyingly clear is there may be no way to stop him.
My thoughts? I just feel very cold about this one. I can be a jerk and say it looks like a Nolanized take on The Lawnmower Man, but I still like Chris Nolan, so I won't. While Nolan doesn't have any involvement in this, his go to director of photography ,Wally Pfister, is calling the shots in this as he makes his directorial debut. There is nothing about this movie that really grabs me. Johnny Depp seems like he's sleepwalking through this, and Rebecca Hall and Paul Bettany are trying their best to make this work. My other worry is that word on how good this movie is very quiet. There is little to no early buzz, and that is disconcerting especially since the movie is coming out this week. Hopefully reviews will start coming out soon and I'll get to hear how it turns out, but if your asking me do I want to see it based on the trailer alone my answer would have to be "….ehhh…not really."
Ok, what about you folks? Do you think I'm an idiot for not being excited about Transcendence? Did any other movies grab ya? Let us know in the comments below!