It's a surprisingly light week this week in terms of new movies.
A couple of these I haven't heard about yet but there are two big studio movies that will be released.
Interestingly enough, none of the movies this week seem like sure fire box office successes. It could be the week in which X-Men Days of Future Past might be number 1 in the box office two weeks in a row.
But enough of that….let's just get started.
What's it about? Korengal picks up where Restrepo left off; the same men, the same valley, the same commanders, but a very different look at the experience of war.
My thoughts? I have never seen the first film in this documentary series, Restrepo, but I have heard a ton of good things about it. Been meaning to check it out, and if this turns out to be as good as that film, then this will be worth seeking out too.
What's it about? Three radical environmentalists look to execute the protest of their lives: the explosion of a hydroelectric dam.
My thoughts? For a brief period, Jesse Eisenberg almost looked like he was heading towards a career that was similar to Michael Cera. Playing that nervous comedy character. But Eisenberg is clearly far more diverse then that, and since The Social Network he has been anything but predictable in his film choices. This film looks like a nice slow burn, and with Dakota Fanning (our first of two Fanning Sisters with movies coming out this week) and the always awesome Peter Sarsgaard, we got a real solid looking thriller here.
What's it about? A bipolar, bigoted junkie cop manipulates and hallucinates his way through the festive season in a bid to secure promotion and win back his wife and daughter.
RED BAND TRAILER
My thought? James McAvoy has been doing his best to avoid playing the pretty boy in last few years. He's been grim and dirty for a ton of films since Atonement (hell…even in X-Men Days of Future Past he's been given a Vietnam veteran look.) This movie looks to be a dirty bit of fun too, and the darkly comical scenes are pretty damn funny. Could be worth your time if your into a movie willing to be very naughty.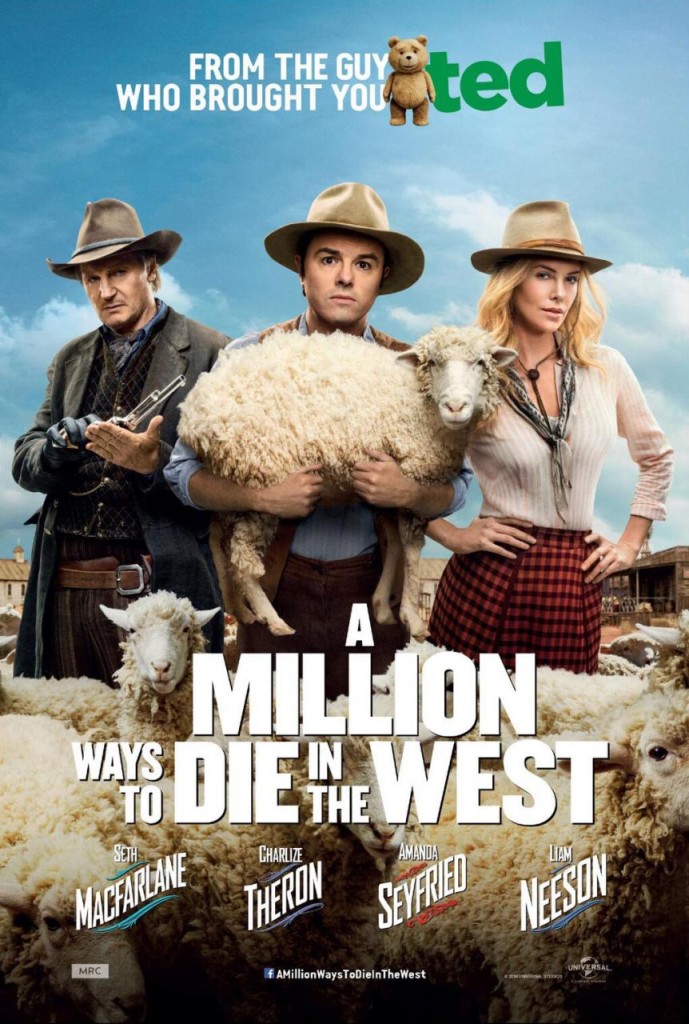 What's it about? As a cowardly farmer begins to fall for the mysterious new woman in town, he must put his new-found courage to the test when her husband, a notorious gun-slinger, announces his arrival.
RED BAND TRAILER
My thoughts? The first trailer actually got me to laugh, but strangely enough, this new trailer actually didn't. Huh. Is that a sign of the film itself? Will the movie just have a few amount of laughs or was the trailer I posted here, poorly cut? In any case, the real reason for you to see this film will depend if Seth Macfarlane's sense of humor works on you? I don't really watch Family Guy any more, and I didn't see his last film Ted, so I honestly don't think I'm the audience of a Seth Macfarlane movie. But, even if you were a fan of Seth's, is that enough to see HIM in this movie? This movie will be the first time to see if audiences will find Macfarlane as an enjoyable lead. We'll see how he holds up, but at least he's got a great supporting cast ready to back him up. This movie is even a bigger risk than TED. It's a cowboy comedy, and he's starring in it. Let's see if the gamble pays off, both creatively and in terms of audiences showing up.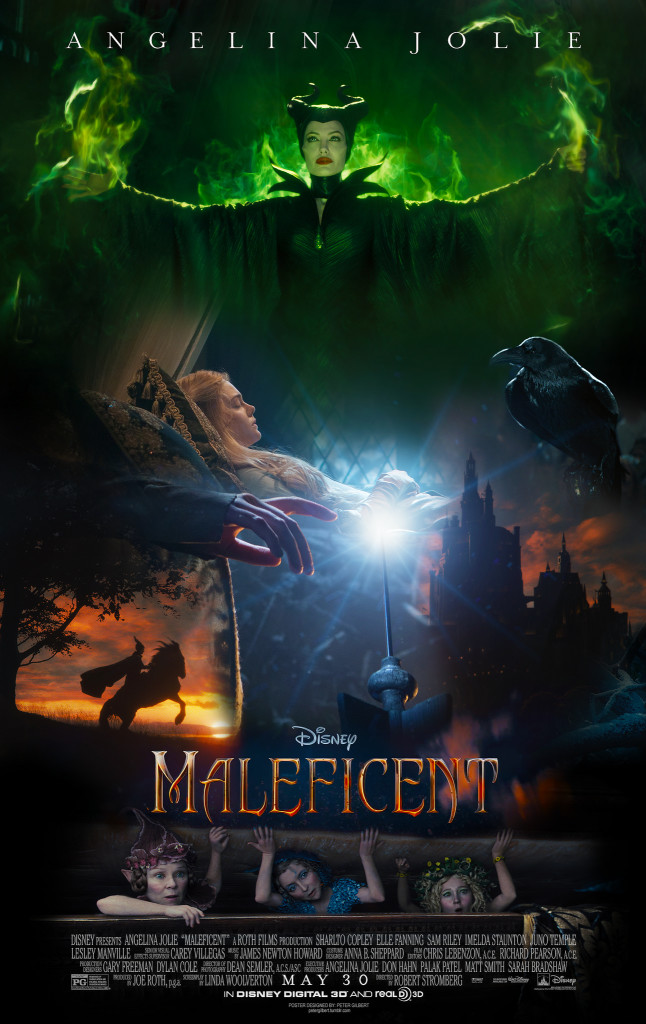 What's it about? A vindictive fairy is driven to curse an infant princess only to realize the child may be the only one who can restore peace.
My thoughts? Hey look! It's our second Fanning sister movie this week! This time it's Elle Fanning who will be playing Princess Aurora.
I'm still trying to wrap my head as to what they saw in making this movie. Yes, Maleficent is a cool Disney villain, but to focus a whole movie around her? What made them think there was enough story there to create such a film? Was there a really a clamoring from the fanbase to make this movie about her?
Right now, I'm very curious to know that the critics will think about this movie. Maybe this truly is a interesting reworking on the old Disney film. A film that paints the characters from Sleeping Beauty in a unique and different way that it's truly worth making a movie out of it.
Or maybe it was a quick buck movie to sell the iconic elements of a famous Disney character for a few more bucks.
I'm sure Angelina Jole will do fine in this movie, and at the least she seems to be having fun.
Let's see if anyone else wants to join the fun with her.
Ok folks, what films got your interest this week? Are YOU in fact really excited for Maleficent? Am I jerk for not being that excited for it? Tell us in the comments below!