I believe the question on everyone's mind today is: "What does operant conditioning have to do with liking really hard games?" No? Just me? Fine, I'll be brief. Don't worry, this won't be an article droning on and on about the human mind. I simply wish to make a quick point.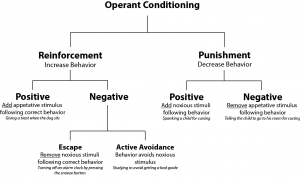 First, a question: Do you hate your alarm? Not the clock or alarm itself, but rather the noise it makes to rouse you from your sugarplum slumberland. If you're like me, incredibly humble and beloved by all, the answer is most likely "Yes". The reason is because your mind associates the sound with something negative. The sound itself becomes a trigger for that unhappy feeling. We wake up and either get out of bed or hit the snooze button, thereby escaping the negative stimuli. What does this have to do with video games? Would ya calm down! I'm getting to it!
Here's the thing… reactions like this happen all the time in video games. We despise Bowser's laugh during the Game Over screen, hate the high pitched screech of a Gibdo right before it grabs you, and loathe the constant taunting of the Covenant during battle. However, we can also associate a sound with something positive. We love the One-Up tune in Super Mario, prepare for adventure during the intro music of Ocarina of Time, and smirk after the satisfying click of reloading your pistol in Halo. Sound triggers are just one tool game designers use to influence us during game play.
We are supposed to hate the sounds of failure. It makes us WANT to win! We have to win! If only to not hear that damn sound one more time.
The same can be said for the utter frustration that comes with not being able to get past a level or solve a specific puzzle. When a game is difficult, you are compelled to win. Your pride's on the line here! Are you just gonna let some stupid game be better than you! Of course you're not—AW Come on! I pushed JUMP! This game is rigged….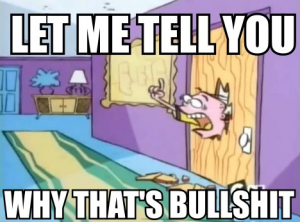 But when we do win? When we finally pass that level, get past that guard, or solve the puzzle after numerous attempts… Nothing is sweeter. We scream and shout, cry and beg, and then laugh and dance when we are victorious. Which brings me to the conclusion of my point: We like games that are hard because victory is so much more enjoyable. Frustration finally defeated becomes happiness.
This is the epitome of Oddworld.
Now, Oddworld is not your father's platforming game. In 1997, Oddworld: Abe's Oddysee was released for the Playstation console. A quirky little game, Abe's Oddysee is a 2D platformer where you attempt to free your friends and kinfolk from a corrupt meat factory. The game takes place in various locations including the treacherous meat processing plant, a mysterious and deadly jungle, and ancient ruins filled with hidden power. It is lighthearted and eccentric, with the main character frequently complaining to the player about the hopeless of his situation. Cut scenes are often filled with sarcasm, resigned shrugs, slapstick humor, and noises of terror from you and your fellow prisoners. You'll sneak past sleeping guards, turn traps against your captors, and empower the downtrodden as your usher them to safety. It is quite hard to resist cracking a smile at some of the game's antics. It's pretty cute.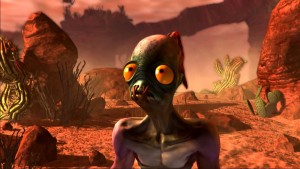 It is also stupidly hard.
At a moment's notice you can misjudge a jump, poorly time defusing a bomb, be riddled with bullets from the guard you woke, or simply walk into a meat grinder and splatter the screen with what used to be your small intestines. On top of that, the small battalion of slaves you're leading around are equally one brief mistake away from a violent death.
You are going to die quite a lot in Oddworld. And it couldn't be more enjoyable.
The amount of actions in the game are staggering. There are controls for walking, running, jumping, sneaking, using levers, climbing walls, and rolling on the ground. Certain late-game puzzles require your hands to go all Dance, Dance, Revolution on the controller. You'll trigger a trap, start to run from a pack of bloodthirsty hounds, roll through a tiny hole in the wall, leap over a narrow crevice in the ground, but then accidentally slam your face into the side of a wall. A wail of frustration escapes you and mixes with the death jingle that preludes a fade to black. You've been trying to get past this level for over twenty minutes now and you're damn well not gonna quit now!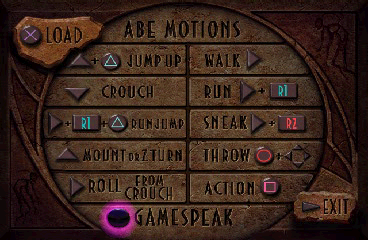 But then you do it. You finally make it past the level and get to move on. While you may scream "Dammit!" over ten times, that one "I did it!" makes it all worthwhile.
Another interesting feature of the game is its Cooperative Mode. If selected, the game would prompt you to pass off the controller upon each death. While you could just do this without coercion, having the game encourage you to play with a friend is a lot of fun. Puzzles gained a new sense of desperation as your friend hovered over your shoulder, mostly making fun of everything you did wrong. It's all in good fun, because as soon as you fail, it's their turn to try. There is an innocent enjoyment earned from desperately trying to win a game together.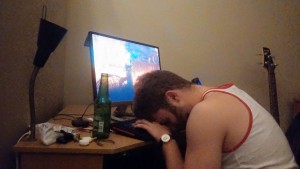 The music is top notch and I'll fight anyone who says otherwise. The soundtrack is a seamless fusion between ambient background noises and atmospheric appropriate composition. I never once noticed a soundtrack start over mid level and on many occasions a cutscene's music flowed right into a level's without any stoppage. One setting alone will have separate tracks for tension, action, and stillness, all of which shift to and fro with ease.
On top of that, the main goal of the game, rescuing Abe's kinfolk, couldn't be more perfect. At its core, yes, it is one big escort mission of a game. However, you actually care when you screw up. Unlike other games with similar mechanics, you don't instantly restart if your companion dies. If you make a mistake that causes three people to get violently crushed by a boulder, oh well! That's your fault. You could just keep going if you're a heartless monster. Mechanically, yes… you do need to save everyone to get the best ending. But that's not what makes you reset a level and try again. The silence that follows accidentally killing one of your friends is so maddening, you'll gladly reset just for the opportunity of trying again.
This is another way the game forces your emotions. A level is completed simply by making it to the exit. But are you just gonna walk right past one of your people as he is being beaten by a guard? Maybe… if you're a jerk. This adds another level onto the puzzle and platforming aspect of the game. It isn't enough to just get to the door. You have to make sure the others survive as well.
To an extent, death becomes somewhat trivial. You'll die so often that eventually you become desensitized to it.
Miss a ledge? Fall to your death, restart.
Forget to hold the sneak button? Get mauled by attack dogs, restart.
Step on a land mine? Well… you get the picture.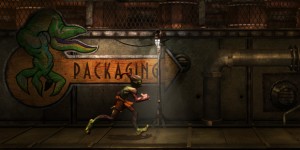 In fact, things die so much in Oddworld it's a wonder anything is alive when a level starts. Because the time in between death and restarting is so short, you forget you just KILLED THE PROTAGONIST. In this sense, your failure starts to become hilarious. Yes, you slipped and are now falling down a bottomless pit, but you can't help but smile a little at poor Abe's dopplering scream. This humor that occurs at your own failure makes you enjoy the game more. While you may have failed, at least it was kinda funny watching Abe explode into a million pieces.
As I kid, I spent many an afternoon cheering on my dad as he played Oddworld. While I am currently the greatest video game player of all time, back then I was pure garbage and relied on my father to beat all the hard levels. There is a special place in my heart for this game, but I don't believe it is because of nostalgia. I think it's simply that I have always had good taste.
Last year, both of Abe's original games were released on Steam, the first receiving a remake by developer Just Add Water. The new game, Oddworld: New 'n' Tasty, is exactly as its name suggest: A deliciously new version of the classic game. The game is a polished, rebuilt version of its predecessor, complete with new graphics, levels, and music. Gameplay feels much smoother as the camera now follows the player around, something the original Playstation games couldn't do. On top of that, the added content makes the game significantly longer. You are without a doubt getting every bang for your buck. Truly, the game accomplishes something great: making something feel old and new at the same time.
So you've got a choice to make, dear reader. You could just continue to sit there in your dumb shirt, perfectly fine with your crappy selection of games, or if you are looking for a rewarding challenge packed to the brim with laughs, masterfully crafted levels, beautiful atmosphere, and some of the hardest damn puzzles this side of the Mississippi, you should check out Oddworld: New 'n' Tasty.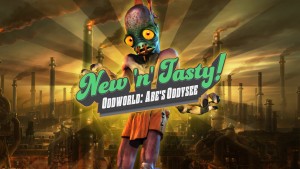 GUEST AUTHOR BIO for NATHANIEL JACK CHARPENTIER:  Unofficial X-Man Nate Charpentier is the coolest person you've never met. At one point, he has been called a geek, punk, lover, fighter, and dungeon master… all of which are true. Nate can't get enough of all things nerdy and game related. When he isn't disappointing his parents and thrashing about in a mosh pit somewhere, he is either creating fantastical worlds in one of his many Dungeons and Dragons games, setting mad high scores on your mom's Xbox, or writing cartoons with his nose pressed against the screen. More work to come! Give his stuff a read if you'd like! – See more at: http://www.agentsofguard.com/seattle-shadows/#sthash.GGi7YPTx.dpuf