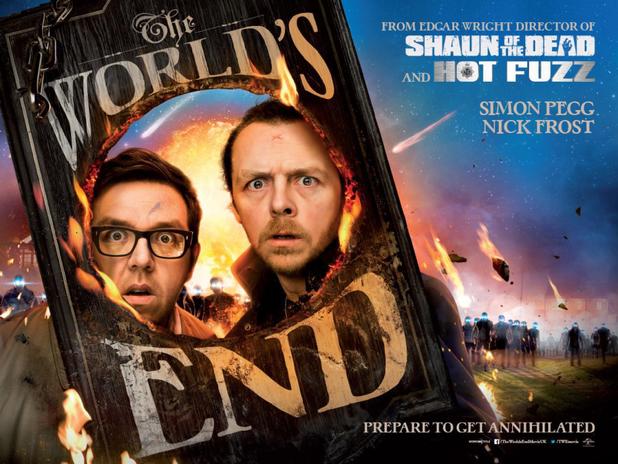 You know what's a great about looking forward to the new film from Edgar Wright? The fact that I know flat out NOTHING about this film.
Ok not entirely nothing. Oh sure, I know it's about an epic pub crawl. I know that Simon Pegg gets to play the putz this time. I know that it has Martin Freeman, Paddy Considine and Rosamund Pike. I know it's about Pegg's character trying to re-live his glory days and that his mates are just in on the ride just so that he doesn't hurt himself.
So yeah, I know all about that…but THAT JUST CAN'T BE IT RIGHT? This is Edgar Wright and Simon Pegg! They wouldn't just make any old normal comedy.
Of course not….
Click below for the trailer and then come back here!
http://movies.uk.msn.com/trailers-and-clips?videoid=4b4fcd19-78bc-45aa-b969-02421955a50e
Guess what! I STILL DON'T really know whats going in this film! Is it sci-fi? Is it an invasion film? A body snatcher story? What what what!! And you now what…I REALLY DON'T WANT TO KNOW!
I just want to experience this at the theater.
Simon. Nick. Edgar. I'm so very happy you three are working together again. And, I am so very glad you found a way to do that awesome gag for a third time.
The Worlds End is not coming out fast enough, but I guess we have to wait for it's release on August 23, 2013 for us USA folks.