Before people start jumping down my throat claiming racism I want to point out that Jason Momoa isn't wrong for the part of Aquaman because he's of Pacific Island descent but because he would make a far better Namor and if Warner Bros. wanted a big name Game of Thrones star for Arthur Curry they should be looking at Nikolaj Coster-Waldau.
I have talked at great length about my love for Namor, he's one of my absolute favorite Marvel assholes and I just love him to pieces.  While I have never hated Aquaman, I haven't been much in the "he's the best thing out of New 52, holy shit he's such a badass now, I would let him eat seaweed off my titties, what do you MEAN you don't like Aquaman?!" camp that began to rise in 2011.  While I did find Geoff Johns run interesting, "interesting" for Aquaman is set at a very low standard.  Even then I didn't manage to keep up with the story and every time I did skim the book I was looking for Mera because she's the best thing to ever happen to 32 pages dedicated to a sad Namor rip-off.
I was once asked by a friend what the difference between Aquaman and Namor was and I instantly answered, "Namor is the best kind of King of Atlantis and a born ruler of the seas while Aquaman seems burdened with that title."  The two men have very similar origins: sons of sea exploring men and an Atlantean woman but after that these two superheroes are completely different.  Namor is brusque and arrogant but always, always, concerned with the well-being of Atlantis.  Aquaman is unimpressive, in fact the only way to make him readable was to drag him into the New 52's "darker, edgier, more murder-y" esthetic.  Suddenly he's cool because he's a "total bad-ass" but he's still lacking personality and that is something Namor has gallons of.
This is why I'm so annoyed with Aquaman's casting; Jason Momoa would be absolutely incredible as Namor.  He basically already played the desert version of the Sub-Mariner on Game of Thrones right down to the fascination and adoration of a certain blonde woman.  Khal Drogo was a terrifying man who loved his people and in turn they respected the hell out of him.  He emanated such an aura of power and confidence that the Dothraki were happy to follow his lead because he would stop at nothing to protect them.  That's Namor godamnit!  Namor makes a lot of dickhead decisions but it's always because he feels it would be better for his water kingdom.  He truly loves Atlantis, not because it's his home but because Atlantis is his life.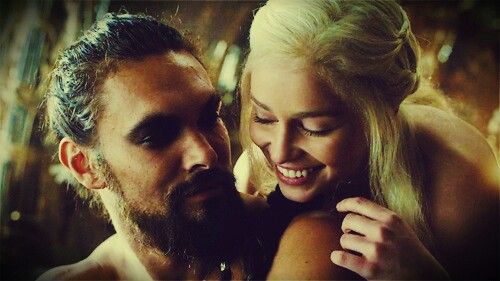 Aquaman rose to be king of Atlantis but according to New 52, which I will remind you is the happily welcomed "total bad-ass" version, he abdicated the throne because he didn't do a good enough job as their king.   While that is technically a noble gesture seeped in humility, it's also a total pussy move.  It doesn't make him un-likable but it does tarnish the "total bad-ass" reputation and sort of makes him look like a shitty king and when joined by the rest of the Justice League he's sort of that kid that was home-schooled by over-protective parents and is over-whelmed by the debauchery and crass reality of freedom.
It's as if he had this beautiful idea of what being king would be like but the closer he got to it the more he realized how unprepared he was.  He didn't want to make the hard choices, he was bound by rules he only half-understood, and he was so much weaker than the woman by his side.  Now he wants to break free from the shackles of the kingdom and just be a hero.  Hmm, that also sounds familiar…Jaime Lannister anyone?  Jaime played by the unreasonably charming Nikolaj Coster-Waldau who bears a striking resemblance to none other than Arthur Curry.
While I fully support and encourage the un-whitening of mainstream superheroes I still cringe at the idea of such a fantastic actor and man like Jason Momoa being wasted on a character like Aquaman.  If you want to race-bend characters then let's give Bruce Wayne, a smart man who holds his family name like a badge of honor, a Chinese heritage.  Maybe Barry Allen is a sweet Hispanic kid who went into forensics after his dad was wrongly accused of his mother's murder because of racial profiling?  Why not make Diana a woman of color, more importantly why not let Gina Torres play her?
I'm mostly bitter because I want Jason Momoa to play a character that I actually care about.  I want to enjoy watching him on screen instead of cringing and rolling my eyes.  I've already decided I probably won't be watching Batman Vs Superman because heroes fighting heroes is my least favorite trope ever so all of this nit-picking is pointless.  I know Momoa will do an amazing job playing a shitty character and I hope he ends up being a scene-stealer like Quicksilver in Days of Future Past but I still have no hope for that movie itself.
Warner Bros. is so concerned with trying to make their superhero movies less embarrassing by skewing the moral compass of these masked vigilantes.  I don't think you need to make a superhero ethically crippled to make them complex but unfortunately that is not the direction Warner Bros. is going.  Either Jason Momoa will plating "total bad-ass" Aquaman who can't even lead an underwater kingdom or he'll be playing a stale, boring slice of white bread.  Ugh, damn you, Warner Bros.