It's the second week of February, and I do feel like this week is pretty damn interesting. Actually, one of the more interesting weeks of movie releases we've had in a while. A lot of really high profile films are coming out, and for the first time in a long time I'm knida stoked to be writing out the new film releases. So,what are the new movies coming out on February 13, 2015?
Well it's no shock that love is in the air this week, due it being Valentines Day weekend. So many of the films that are coming out are set to be "date films."
So, I will categorize each film as a particular kind of Date Film for a particular kind of couple. First off….
FOR THE COUPLE WHO NEVER SAW A ROMANTIC MOVIE EVER.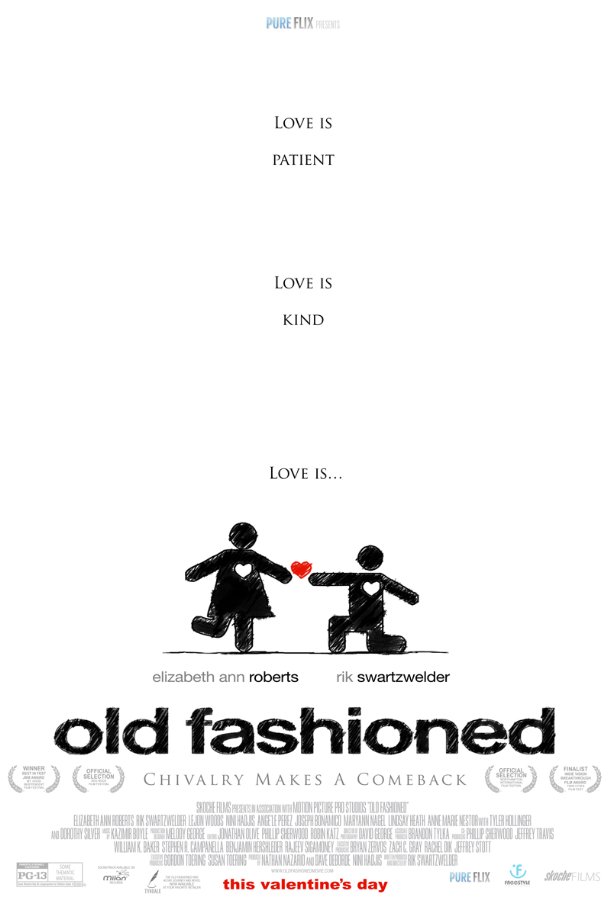 What's it about? A former frat boy and a free-spirited woman together attempt the impossible: an "old-fashioned" courtship in contemporary America.
My thoughts? Well…this is a rough start to what I'm proclaiming to be a interesting week. This, looks far too standard. The trailer indicates that every single indie romantic movie cliche is on the menu with this one. Quirky qirl to fall in love with? Check. Unsure leading man? Check. Wise older family member to help our unsure lead? Check. Cliche-to-cringe worthy lines? Check. (Unsure lead: You make it sound so easy. Quirky Girl: And YOU make is sound impossible.)  Oh and sadly the leading man is not only a lifeless and stiff performer…he's also the writer and director.  Ouch.
FOR THE COUPLE WHO DON'T HATE SINGING THEIR HEARTS OUT
What's it about? Based on the musical, a struggling actress and her novelist lover each illustrate the struggle and deconstruction of their love affair.
My thoughts? I've never seen the stage version, but I do love me a good musical. It seems that after Pitch Perfect, everyone caught wind of Anna Kendrick being more awesome then they realized and soon decided to put her in a bunch of musicals. I have no problem with that. Since this is based on a stage musical, I love that the songs are still very much that style. This isn't revisionist music. This is isn't done with a "cool" twist of modern music. This is musical music, and I'm really down for that. The visuals help keep it a modern looking movie, and the use of modern tech (Webcam chats, smartphones, and etc.) keeps the film relevant. I haven't heard much word on the film's quality yet, but I do hope this one works out. I'm all for more musicals.
FOR THE COUPLE THAT LIKES IT KINKY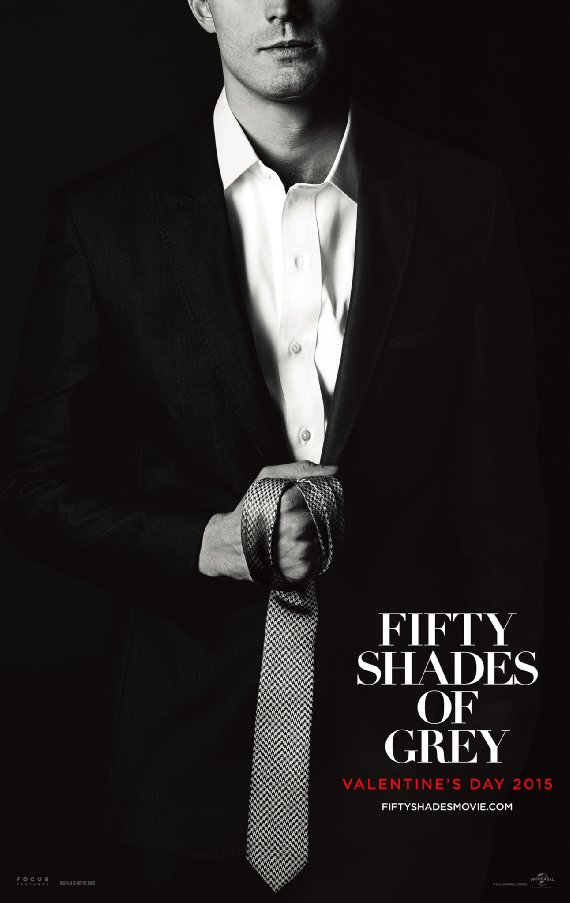 What's it about? Literature student Anastasia Steele's life changes forever when she meets handsome, yet tormented, billionaire Christian Grey.
My thoughts? It would be easy for me to just simply dismiss this. This franchise has nearly Twilight levels of fandom and also equal amounts of hatred like the Twilight haters (some might argue more.) I've certainly done my fair share of making fun of this series, but you know what…this movie is gonna do well. Hell, it's probably going to kill in the box office. We're gonna be stuck in the Fifthly Shades of Grey* world for a while, so I say we might as well get use to it now. I will point out that there is something to the fact that the creative team to this movie is all women. The screenwriter is Kelly Marcel, who wrote last years Saving Mr. Banks. The director is Sam Taylor-Johnson and she directed the pretty solid John Lennon movie, Nowhere Boy.  Why is it good that it's an all women team? That means the films perspective will be a female, and for a films story in which a young woman who does some very sexual scenarios, it won't feel like watching an easy DTV soft core porn. And that's a good thing. I'm really curious what the reviews will be for this one. It might even be…shocking….good.
FOR THE COUPLE THAT WANTS SOME GORE AND LAUGHS AT THE SAME TIME
What's it about? Viago, Deacon, and Vladislav are vampires who are finding that modern life has them struggling with the mundane – like paying rent, keeping up with the chore wheel, trying to get into nightclubs, and overcoming flatmate conflicts.
My thoughts? I did a WHOLE review on the film right over HERE.  Go there and check it out. I will add this, there actually is a tiny romantic story in this movie. It's small, but really sweet. This movie ended up being more appropriate for this weekend then even I'd imagine.
FOR THE COUPLE THAT WANTS TO SEE THAT GUY FROM PRIDE AND PREJUDICE KICK ASS AND TAKE NAMES
What's it about? A spy organization recruits an unrefined, but promising street kid into the agency's ultra-competitive training program just as a global threat emerges from a twisted tech genius.
My thoughts? Now did they decided to release this action film on Valentines Day weekend simply because Samuel L. Jackson's character is named Valentine? Probably not, but it's a fun coincidence. Now I'm actually really looking forward to this one. Matthew Vaughn makes fun and well shot action films. I've pretty much loved everyone of his movies and I feel this one will be no exception. I've said this before,  I didn't read the comic it was based on. From what I keep hearing, this movie is pretty much a loose adaptation of the comic, and you know what that's fine with me. I'm more than ready to see a well shot action flick with crazy old fashion James Bond gadgets.
So what about you folks? Any of these films (whether you're gonna watch it for a Valentines date or not.) catch you're attention? Let us know in the comments below.
*This was an intended typo, for the record.