November's BABE OF THE MONTH goes to… Tim Drake.

Name:
Timothy Jackson Drake-Wayne aka Red Robin.
History:
Always whip-smart even as a child, Tim was brought to the circus the night of the Flying Graysons final performance.  This marked his first encounter with Batman and the soon-to-be Robin.  At the age of nine after witnessing Robin pull off a quadruple somersault, a Flying Graysons signature move, he went all Mentalist and dug a little deeper to discover that the Dynamic Duo's secret identities.  Years later after much training from Alfred, Dick, and Bruce himself he was allowed to take up the Robin mantle. Tim held this title for many years and many (dead) girlfriends until Bruce "died".  Again it was Tim who figured out that he was "lost in time" at which point he rooted through Doctor Mid Nite's dirty laundry for a new costume and started calling himself Red Robin.
What Makes Him a Babe:
Tim is crazy smart.  Like, so so smart.  But not in any annoying Big Bang Theory kind of way, just outrageously clever.  He figured out who Batman and Robin were before he hit junior high!  Most villains still have no idea who the man behind the mask is but little Tim Drake pieced it together like no big.  Fortunately, unlike Bruce who is left damaged and distant from his deductive skills, it humanizes Tim.  When his parents were poisoned, killing his mother and leaving his father paralyzed, Bruce was worried that Tim would become angry and bitter like Jason but it had the opposite effect on him.  Tim only became more passionate about doing the right thing and any anger he had he took out on a computer keyboard like a normal teenager.  He's not driven by vengeance or power, he just wants to help people.
So let's tally it up:  Intelligent, level-headed, good-hearted, sweet, funny, and a rockin' body.  I think the better question is what doesn't make him a babe.
Evolution of Sexiness:
While Bruce always noted how naturally athletic Nightwing was, Tim wasn't born a gymnast and therefore worked extra hard to maintain his fighting skills.  Like all things he wanted to learn, Tim diligently studied martial arts and even picked up a bo staff for even more leverage against Gotham's psychos.  Any residual anger he had about particularly evasion villains he unleashed during his training. Tim, like Dick, was young when he started his stint as Robin which means his body was put through rigorous and grueling exercise.   Translation: Hot.  Damn.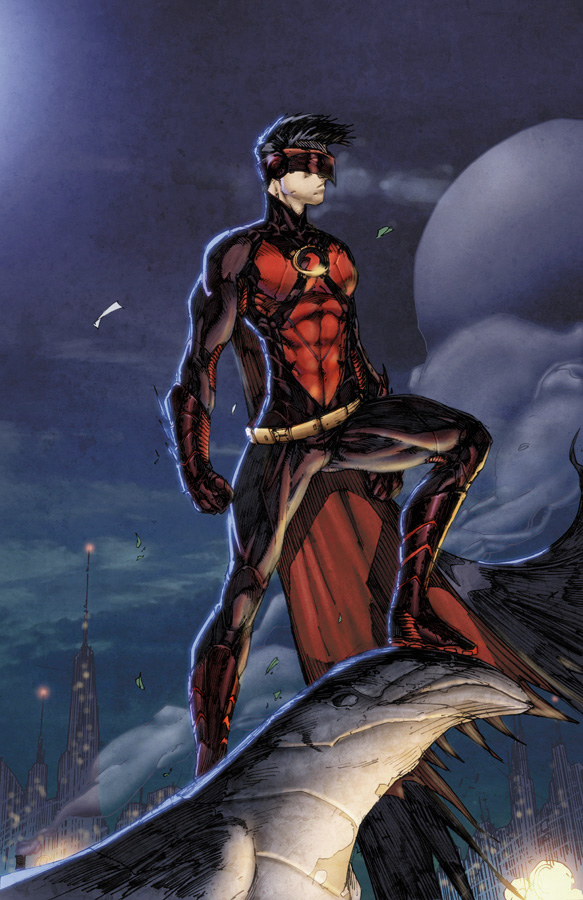 But Tim is so much more than just distractingly strong thighs and abdominals, as he got older he started to lose control of his boy-next-door charm.  I've said it before, confidence is way sexier than muscles and as Tim became a better Robin he exuded it.  He wasn't a natural playboy like Dick or a scary-hot bad boy like Jason, Tim was that surprisingly cute guy in all your honors classes.  You trusted his smile but weren't bewitched by it, you laughed at his jokes because they were clever and almost like a secret, and if he told you he would protect you from danger you believed it not because he was a bulky behemoth but because he would never lie to you.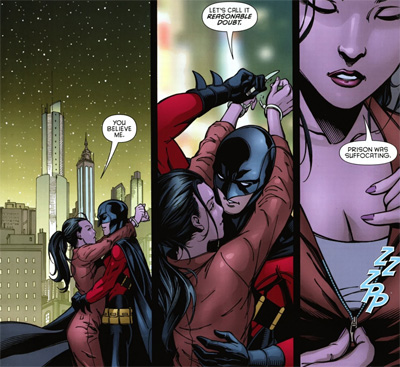 Favorite Rendition:
Tim always charmed me as Robin but it wasn't until Christopher Yost's run on Red Robin that turned my affection into infatuation.  He was fiery and brave and cunning and quite suddenly a man.  He became the face of Wayne Enterprises and even went as far as to fake getting shot to throw Vicky Vale off his trail.  But what really sealed the deal was when Ra's al Ghul set out a devious plan to kill the whole Bat family and Tim not only figured out how to thwart him but do it in a way that angered Ra's to no end.  Ra's even started calling Tim "detective", a name he terrifyingly reserved for Bruce.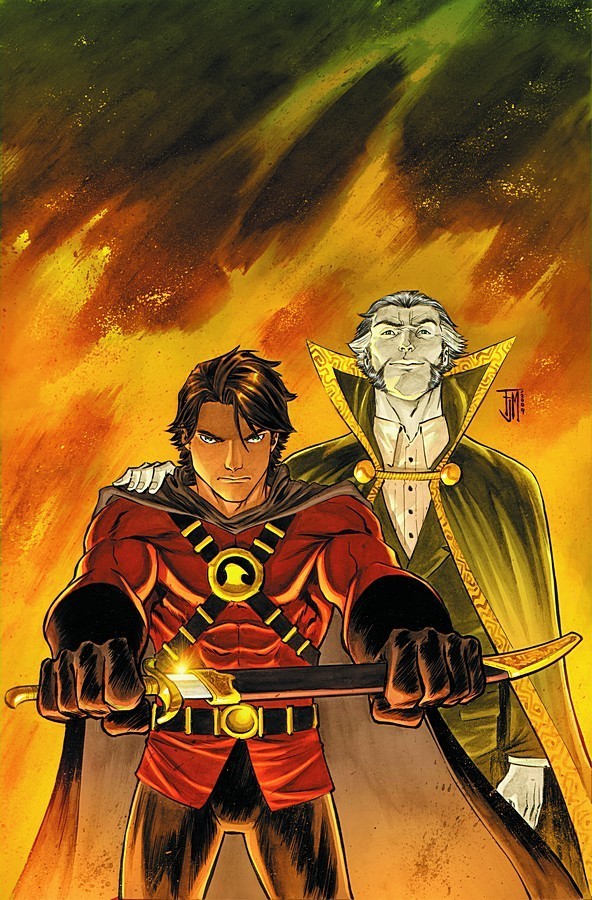 Relationship Status:
Dead.  Almost every girlfriend Tim had died, a couple were brought back to life only be killed again by New 52 editorial.   It's hard to say whether that's bad writing or his choices in young ladies.
F*ck, Marry, Kill:
Marry, without a doubt.  While I do hold Nightwing on a pedestal in my heart, Tim Drake is exactly the kind of guy you want to come home to at the end of the day.  He's disarmingly intelligent and loyal almost to a fault.  But he's not annoying serious like Bruce, he's witty and sanguine and he definitely wouldn't constantly ditch you to run a touring circus.  Tim would be the perfect balance between romantic dinners and rooftop make out sessions, who wouldn't want to put a ring on it?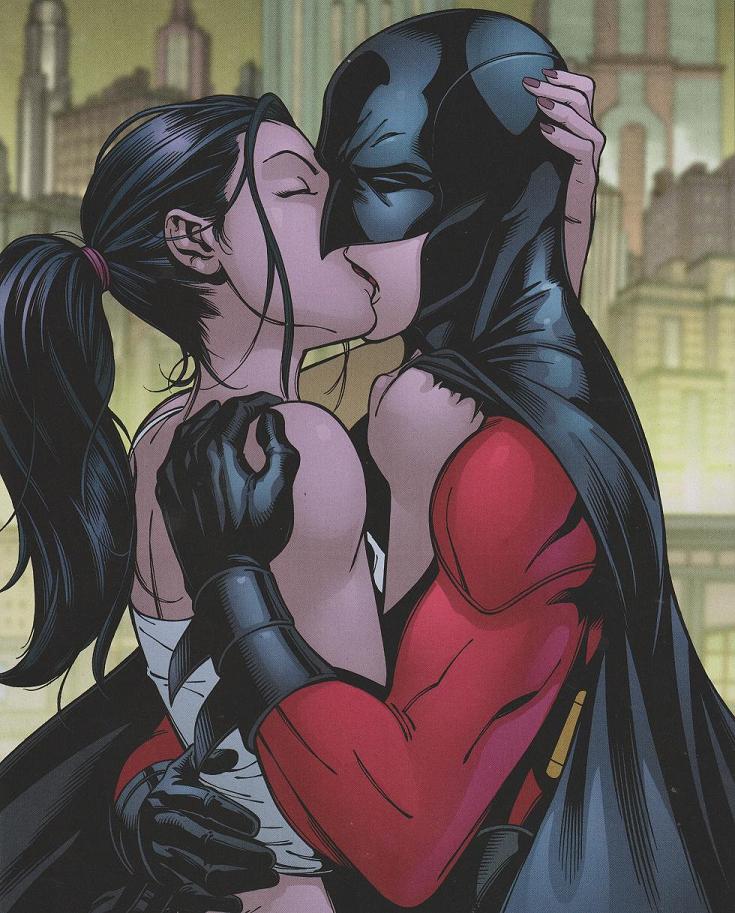 Denise Compatibility:
I imagine the constant warring of wits would be my thirsty downfall.  It would be lust at first sight that would turn into a slow burn longing.  His kind soul but underlying, sarcastic geeky nature is like a key to my heart.  I don't see any reason I wouldn't want to date Tim.  Would I worry about his dangerous vocation?  Of course!  Would I be jealous of all the gorgeous super-heroines he fights alongside?  Probably not, I'm pretty awesome too.  Would I spill all his secrets if I was being tortured by the Joker?  Definitely not.  I would happily sacrifice my safety if it meant protecting Tim in the only way I could.  Which means my death should only make me more appealing to him.  Look at that body, dying would be a fair price to get some of that.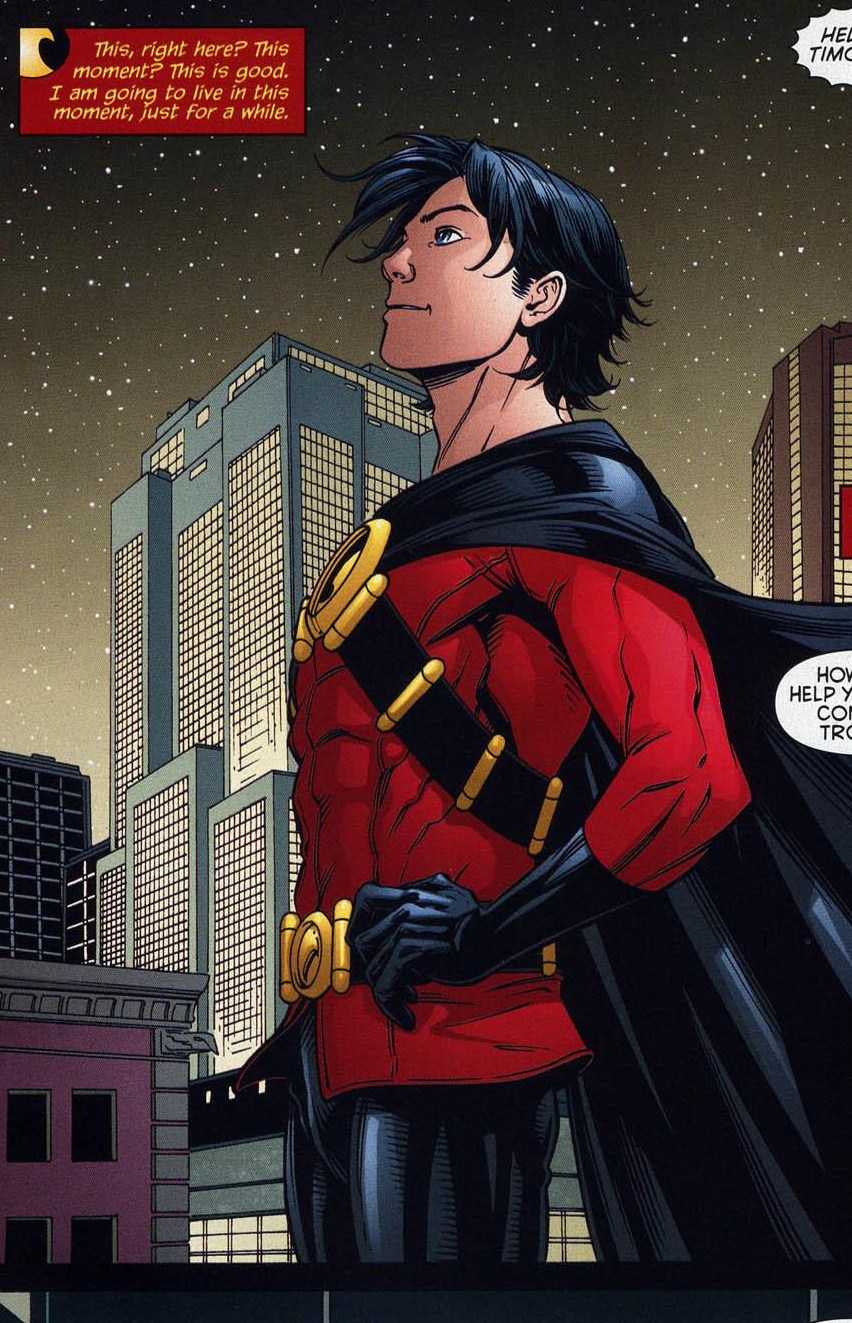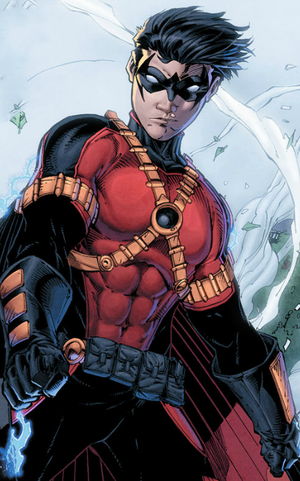 Leave a comment with your suggestions for the next BABE OF THE MONTH.