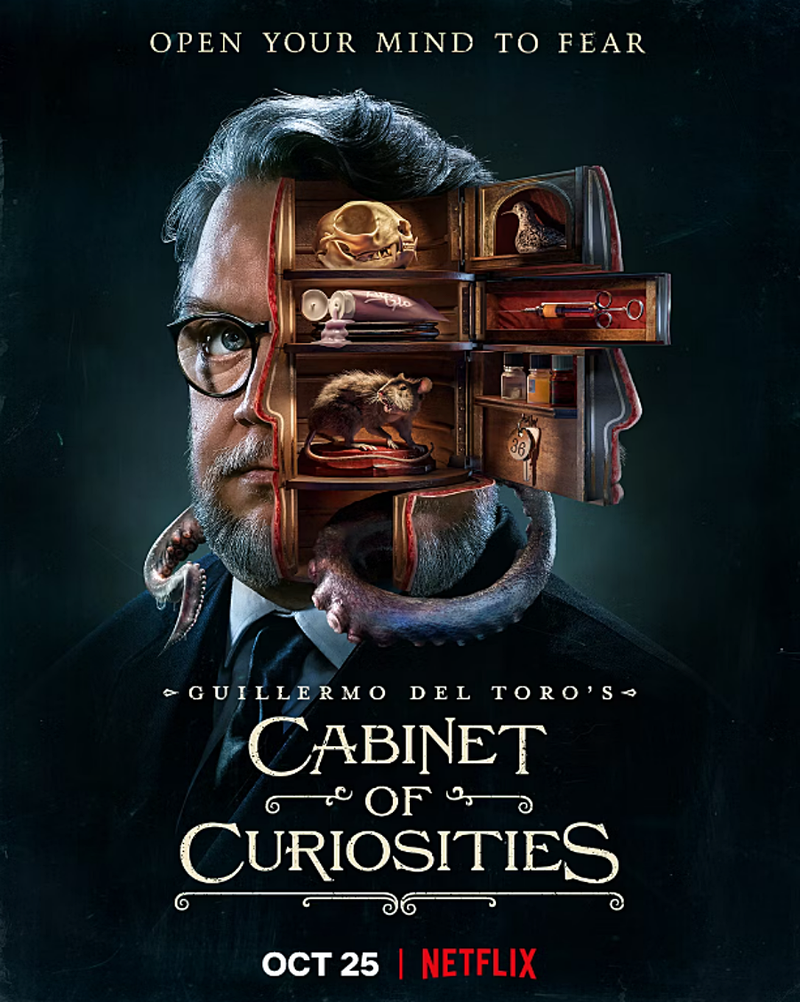 FearTASTIC Vault O'FUN #113
Guillermo del Toro's Cabinet of Curiosities (2002)
PART 1 
My respect for Guillermo del Toro as a filmmaker goes beyond the macabre only because I believe the man aims to make you feel and think through his storytelling and the story he happens to tell is that of the macabre variety. I mean, in an alternate universe, if this guy had a knack for romantic comedies, I really do think he'd create a slew of romantic movies that felt like fantasies yet still grounded on earth and I'm sure he would have gotten just as many accolades. In another universe, he's super into 80s action movies and he would have collaborated with the likes of Dwayne THE ROCK Johnson (that's who he is in ANY universe) and created fantastical worlds that happen to solve problems the only way muscle-bound heroes can and again, I'm certain that they would have been beautiful.
Guillermo del Toro is just a beautiful soul and in our universe, he happens to be genuinely in love with the the unknown fantasy of the macabre, the beauty in which horror can make one appreciate story telling while also appreciating the monster that makes its way into the third act. To me, del Toro is our modern Lovecraft in the sense that he blends elements of horror with fantastical fiction and the end result makes you quiver, then think and ultimately appreciate the work. His style is prominent in every movie he makes and although not all are horror movies, that macabre paintbrush with fantasy bristles always makes its way stylistically through its characters and esthetic. From his Oscar winning movies like Shape of Water to his foray into superhero flicks such as Blade II or Hellboy II: The Golden Army, his signature style and love for the horror genre is prevalent and appreciated by a wide audience.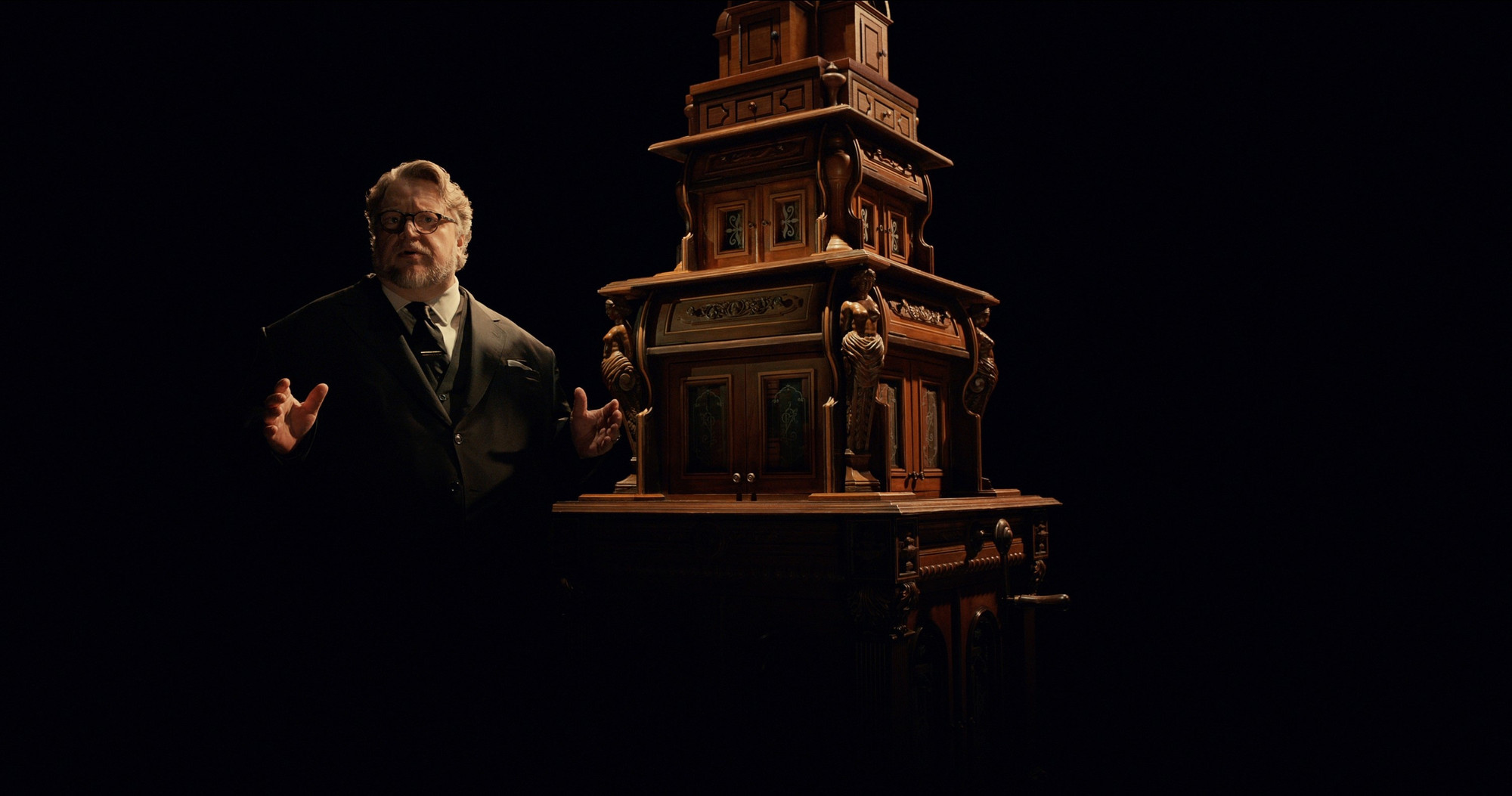 It made complete sense to give this lover of the genre his own horror anthology series since you automatically know it comes from a place of admiration and effort. In this series, del Toro acts as the host of a series of horror stories that shares his outlook on the genre. All have his sense of beautiful fantasy macabre but in different tones. I like the fact that I had an expectation only on how the stories should feel but not necessarily what they should be since the del Toro himself is unpredictable in that aspect. Having that in mind, let's break down some of these beauties! 
Lot 36
Director(s): Guillermo Navarro
Writer(s): Regina Corrado, Guillermo del Toro (original story)
Starring: Tim Blake Nelson, Sebastion Roché
This first entry of the series did a great job in introducing us to the kind of tone to expect from the series. It has everything a short horror story should have; unlikeable main character, a series of despicable acts and the kind of revenge that makes the audience cheer. However, having said that, the style of the more mysterious items felt very victorian, straight from some sort of forbidden occult shop in a Lovecraft novel. The story itself is simple enough to follow where a hustler with a bad attitude buys an abandoned storage unit and finds out that the secrets that it hides may spell doom for all. I like the fact that the story itself seems to be very straightforward, yet the style in which the artifacts and the macabre elements of the story embody, makes you want to scream DEL TOROOOOOO throughout the entry. The ending was very satisfying and it makes you sit and wait for the next story to come.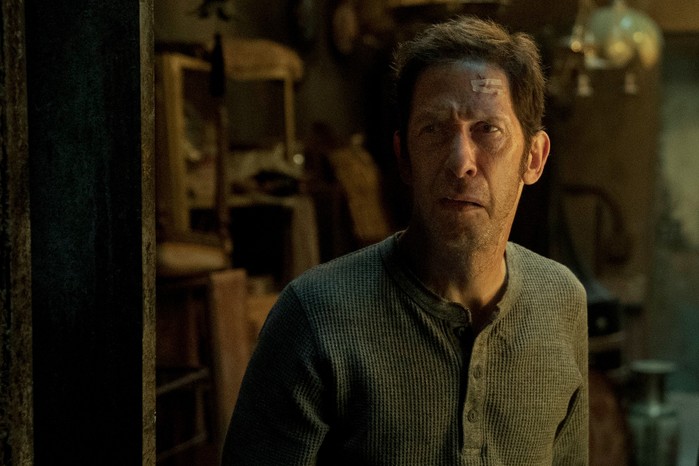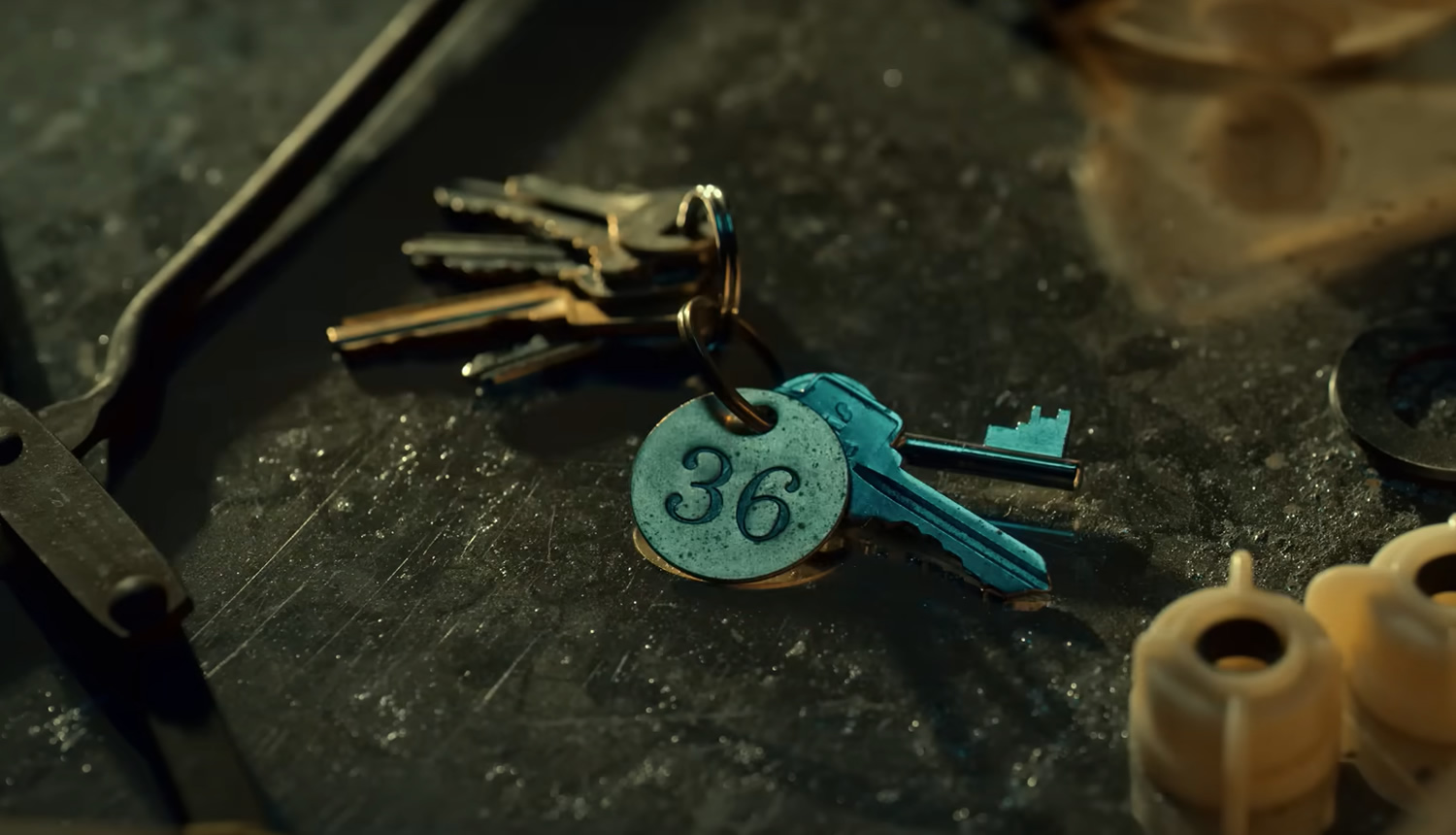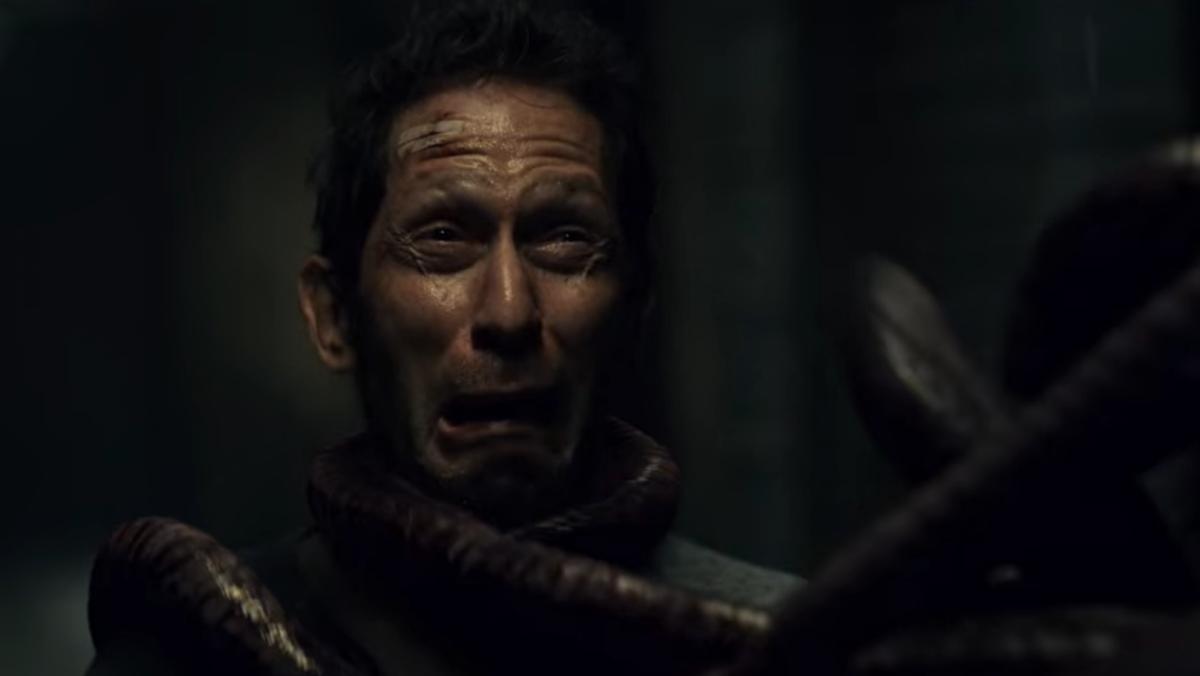 Graveyard Rats
Director(s): Vincenzo Natali
Writer(s): Guillermo del Toro, Henry Kuttner (short story)
Starring: David Hewlett
Hot Damn!!! This was my favorite entry of the series. Not by a lot but enough for me to start this review by yelling. The title pretty much sums up the plot so no need to go over that but let's start off with the brilliant acting from David Hewlett; he plays the opportunistic con-man so well that you don't really know whether to cheer for him or to cheer his demise but either way, this entry felt like what del Toro would have done with an adventure movie. The character goes deeper into the lair of the graveyard rats only to reveal another world and…another adversary.
As the story goes on, you get sucked into this underground world that you know will have rats, come on now, look at the title, BUT you appreciate all the other layers that the story provides which leads up to a chaotic third act that leaves you with a bleak yet satisfying ending. It's the perfect balance of adventure, fantasy and horror, all of which makes del Toro so gleeful. I could only imagine him watching this entry and squealing with approval because it encapsulated all that he loves in macabre fantasy.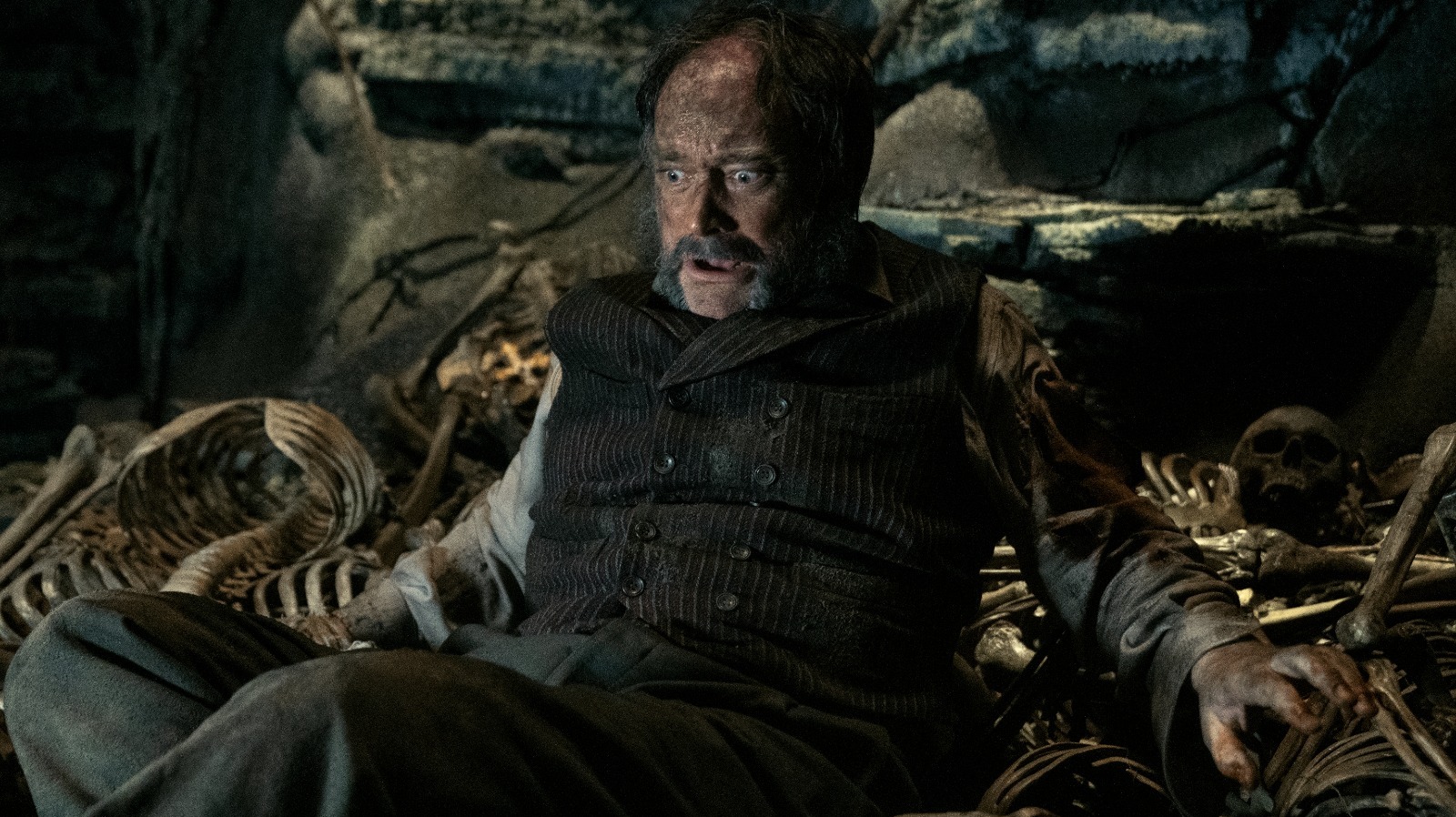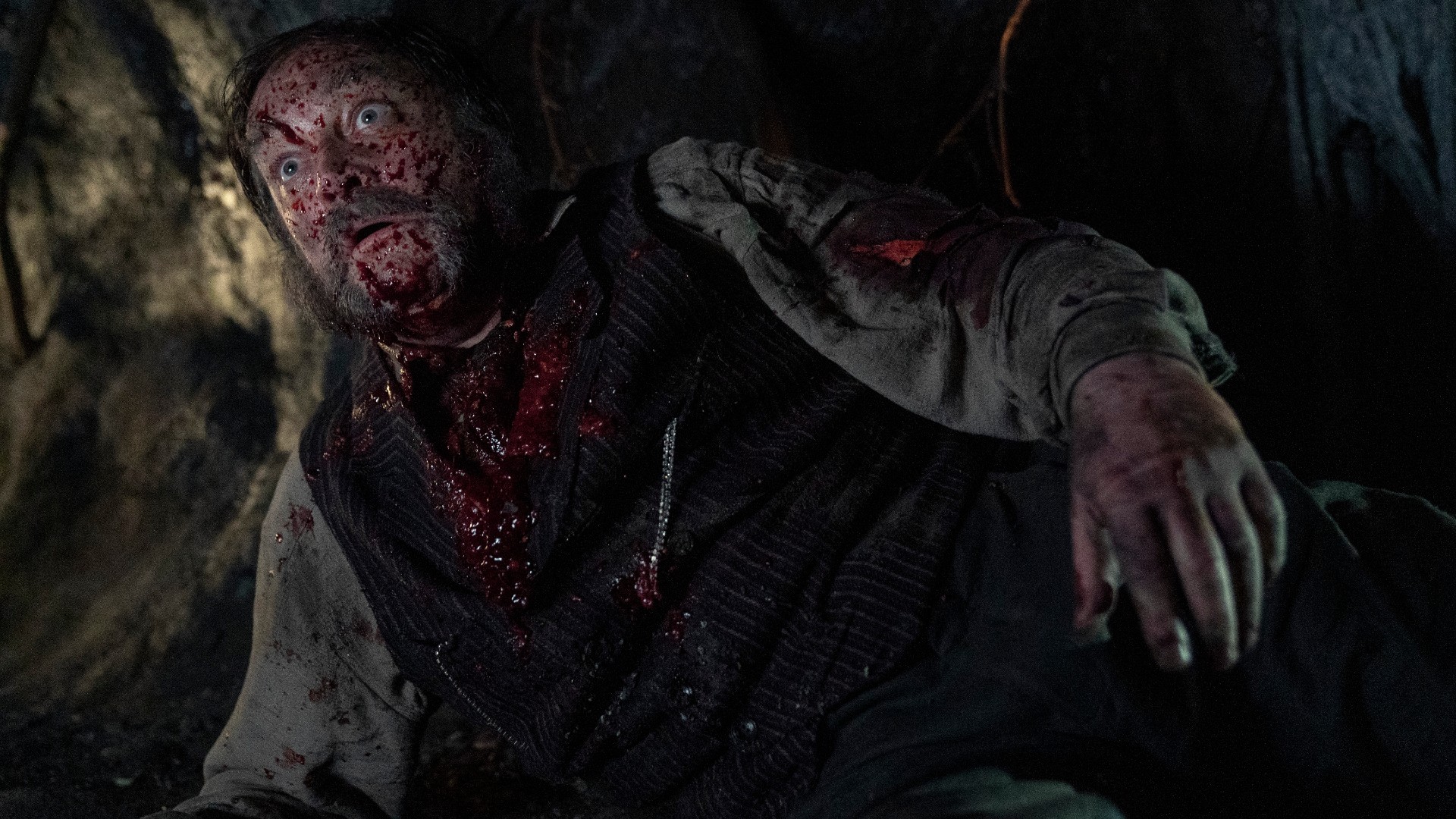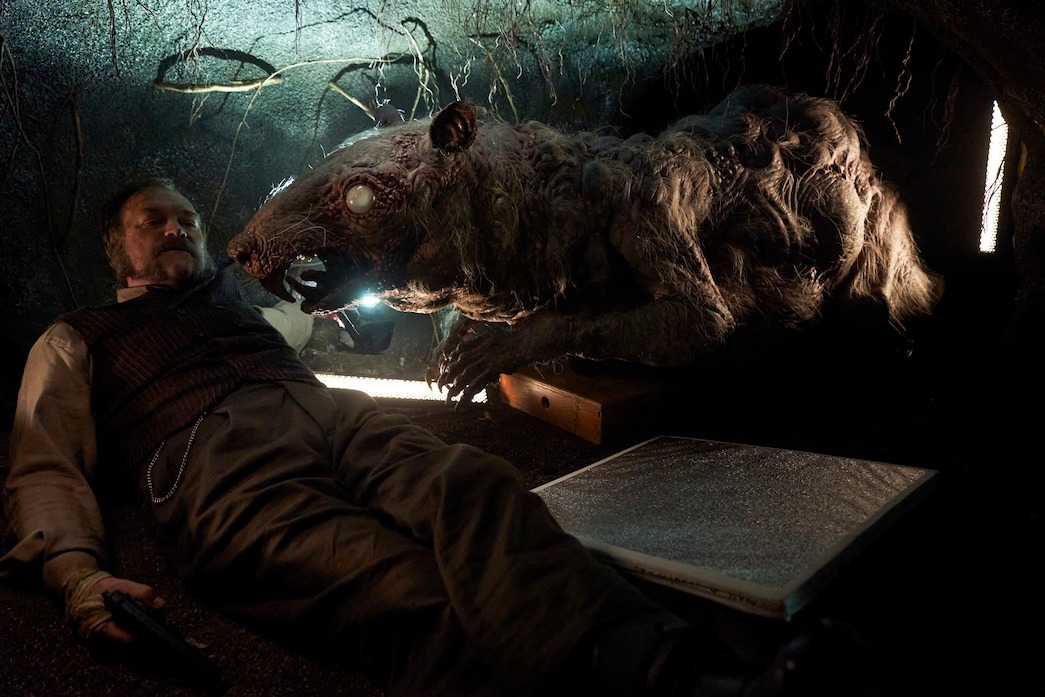 Alright folks, I'll be reviewing the rest of the stories for the next two FearTASTIC entries so catch up on the series now! Only on NETFLIX (it's okay Shudder, you're still my horror favorite).
Life is FAR more interesting when we take interest in things that scare us.