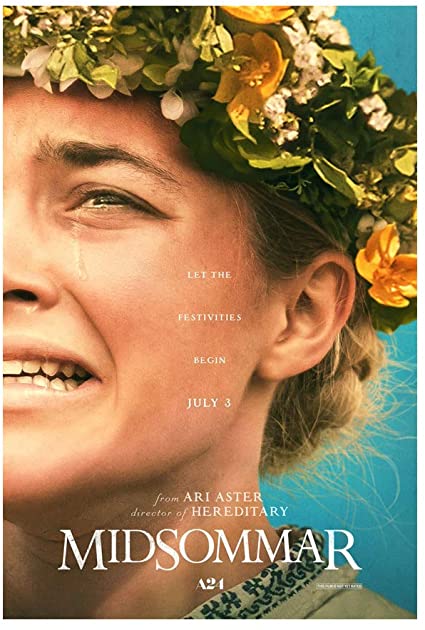 FearTASTIC Vault O'FUN #80
Midsommar (2019)
Director(s): Ari Aster
Writer(s): Ari Aster
Starring: Florence Pugh, Jack Reynor
Yes, most of the world is in quarantine due to a type of beta-coronavirus known as SARS-COV-2 which causes the Coronavirus Disease 2019 (COVID-19). Lesson over, stay safe out there folks and take care of each other. Now moving forward to the spooky scary!
Actually before we get to our entry for the vault this month, a nice tale of friendship shall be told that weaves seamlessly to why I chose to write about Midsommar; the latest horror flick from visionary director Ari Aster (of Hereditary fame). Now, my goal for my FearTastic vault is to introduce folks to things that don't get enough public love or gush about a flick that tickles the nostalgic sweet spot in my brain and heart. However, in the midst of the current situation we're all facing with isolation, unexpected additional time with spouses/kids, working way past normal shifts to meet medical industry needs, I started thinking about moments that made me appreciate the random nature of life itself.
A year ago, I found myself in Arizona for about  nine (9) months at that point with no definitive end to my "business trip."  Traveling for work in general was not new to me, as a matter of fact, I sometimes felt more comfortable on the road than I was at home; there's a freedom to popping up in different places around the world where no one really knows who you are and you can sit and observe the arbitrary features of human kind. To that point, after the first month or two after I made my way to AZ, I found myself sitting at a local bar (one of the BEST neighborhood bars in the country, PATTIE'S in Scottsdale, AZ) just observing the life around me when I noticed a gentleman sitting a stool or two away with what I noticed immediately were tattoos of the illustrations from Scary Stories to Tell in the Dark (check out part one of my three part series HERE). A simple compliment on the recognizable tattoos ended up with several drinks later and a new found friend. Fast-forward months after that faithful meeting and you end up with watching several horror flicks together on the couch, visiting the Museum of Death, several adventures in different cities and yes, a drink or two in the middle. We haven't however, to our surprise, ever watched a horror movie together in a movie theater. This was the setting to how I found myself watching Midsommar with a fellow horror freak of a friend.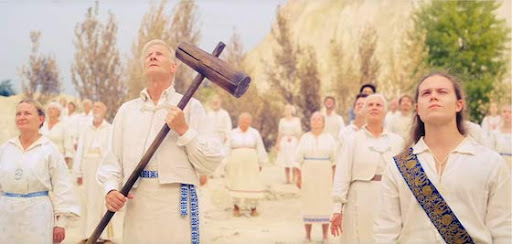 I'm a fan of many sub-genres of horror, which should be apparent based on the entries of my FearTastic vault but I've appreciated the recent trend of slow-burning disturbing horror that's not meant for jump scares, rather than disturbing images and/or ideas that will keep you up at night thinking about what you had just witnessed. Movies such as The Witch, It Follows and the aforementioned Hereditary (from the same director) established themselves as the new wave of psychological horror that are slower in pace, less on the sudden suspense but chalk full of the macabre we all love from horror flicks! Slow burns are perfect when you want to sit back and enjoy the creativity of the dark recesses of the human psyche. It's not the kind of flick that I would recommend watching at a party or if you're planning to host a movie night soon, this is much more intimate. You watch movies like this alone or with a few people who appreciate these kinds of movies that will appreciate the long gaps of silence usually associated with these flicks.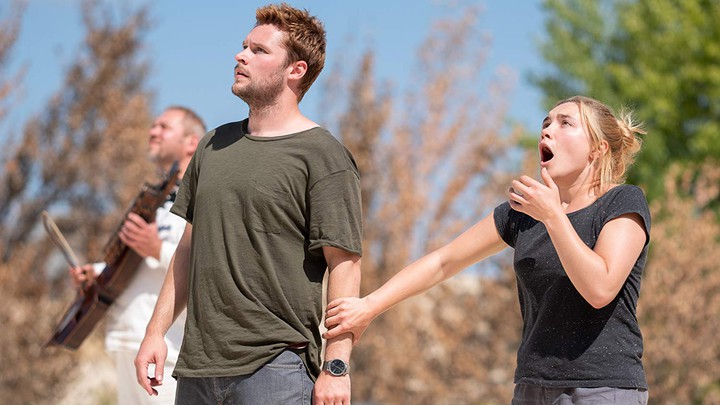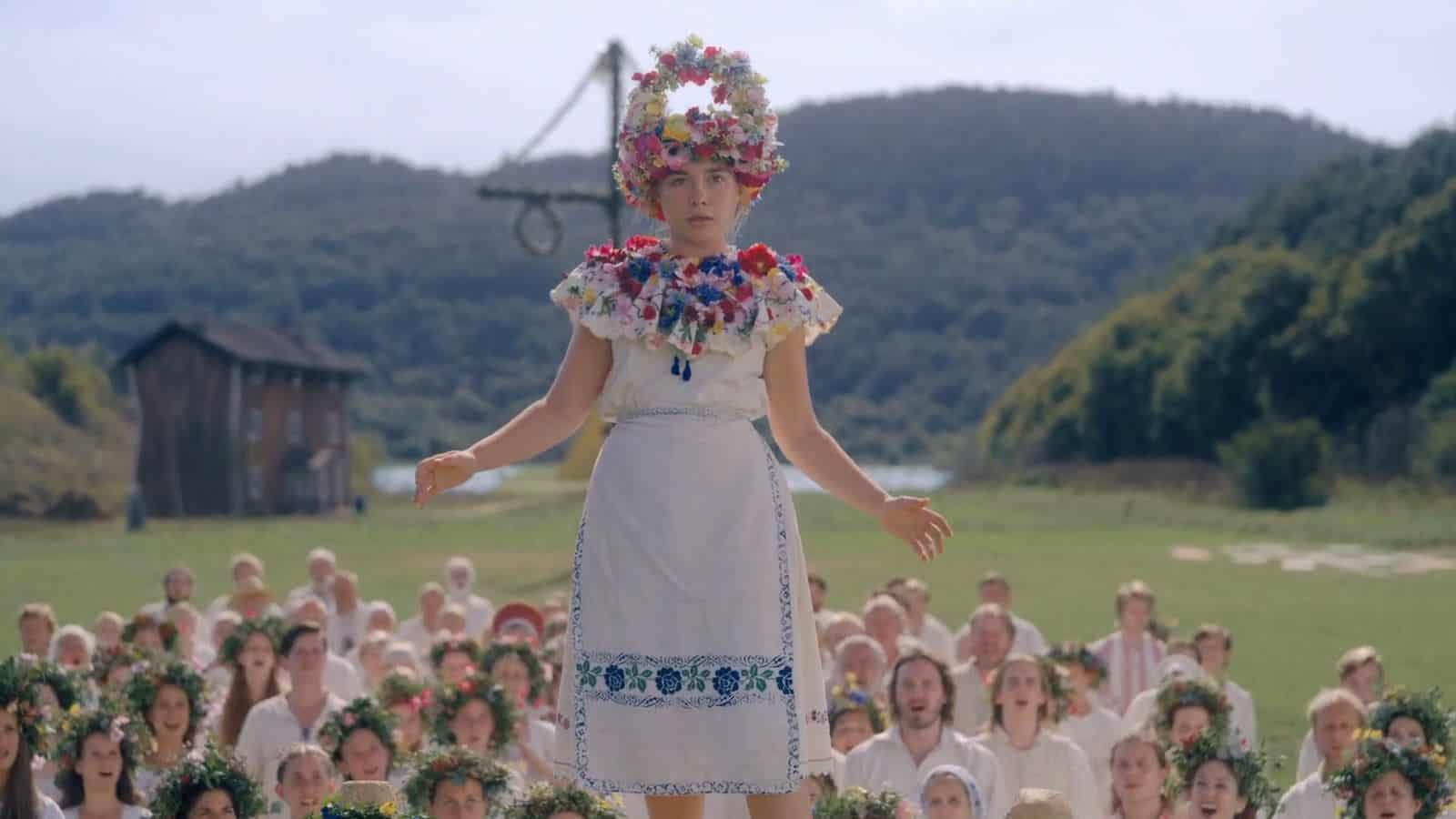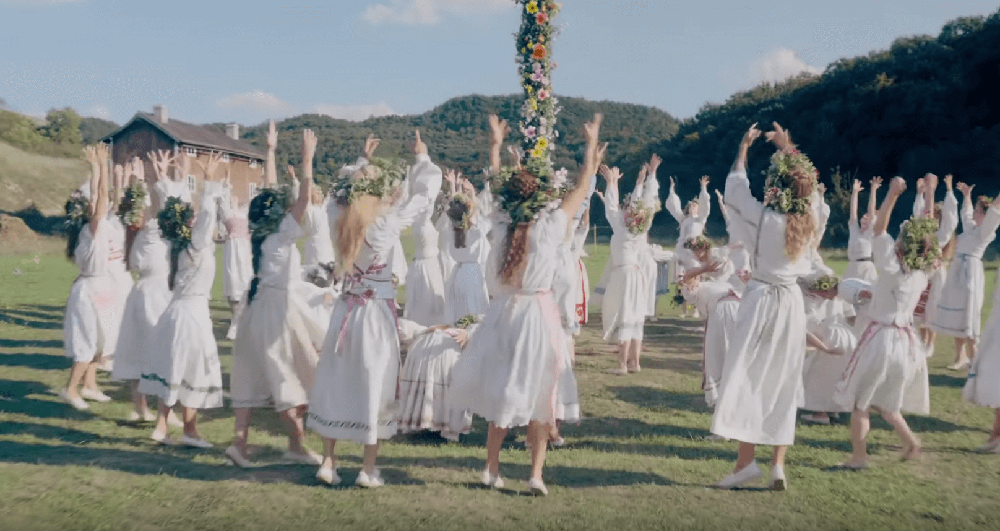 It has been said by the writer/director himself that Midsommar is a movie about breaking up and although simple, it's quite accurate. The movie follows a couple on the rocks in their relationship due to a recent tragedy and a get away to a rural part of Sweden for a festival unravels to be much more devious than expected. There are great moments of tension between characters that lay the foundation for the more gruesome parts fo the flick and although the characters tend to fall into usual character tropes (the funny/horny one, the ambitious one, the one that's in on it, etc.), as an ensemble the group works well together to the point where you start to worry about them as they begin to fall one by one to the locals of the sinister festival. Upon multiple viewings, I realize that there are plenty of Easter eggs throughout the movie that foreshadow events or even the whole damn movie itself! The kind of raw realism in some scenes from Midsommar was only accentuated by viewing it on a huge screen in the movie theater which made all the gasps and awe seem more genuine. There weren't any hoots or hollers with any of the kills, no one yelling to get out of the basement or to run faster away from the killer, this was a theater full of people who knew the genre and arguably the sub-genre that this movie represented and acted accordingly. 
There was a level of enjoyment watching this flick knowing that I was viewing it in a way that was elevated because fo the technology and the company. I'm sure I would have seen this movie regardless and enjoyed it just fine but the point being is that the viewing of any movie with the right setting, the right people or simply just the right friend makes the experience that much better.
To summarize, I think Midsommar is a great movie that's a game changer in the horror genre but my experience was more personal because it brings me back to a fun moment with a friend that I met in my travels. I'm sure we'll be clinking glasses together soon at our local neighborhood bar, CHEER folks!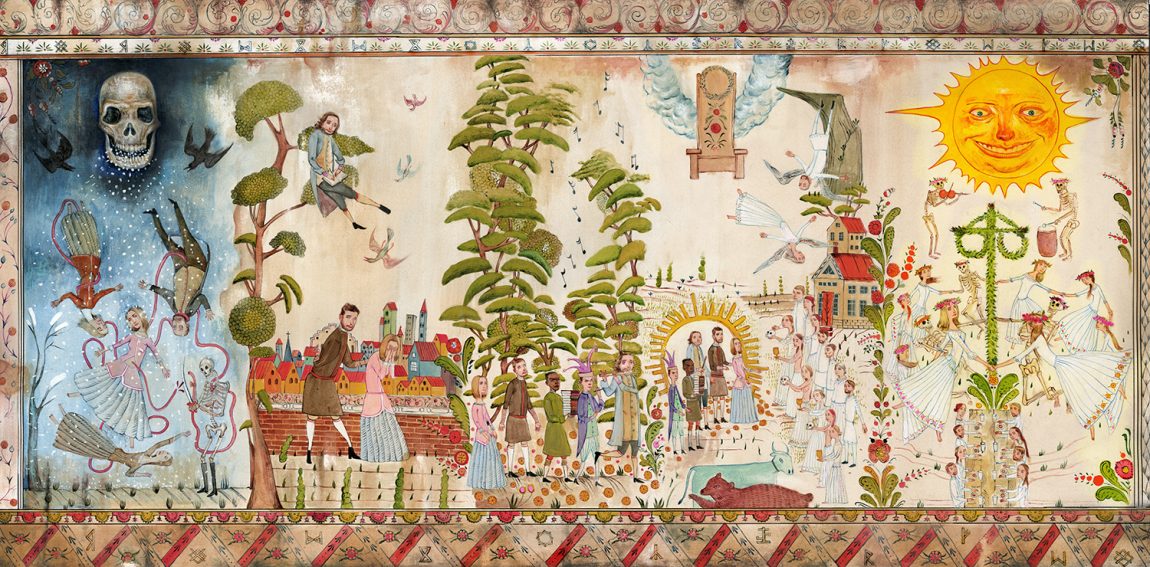 Life is FAR more interesting when we take interest in things that scare us.