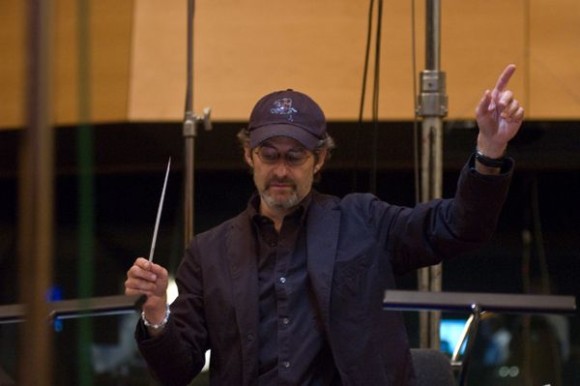 In my day job, we play a lot of music to help get the day go by. Last week we had a playlist of Sci-Fi movie music playing as background noise. One of the tracks was a piece music from the movie, Battle Beyond the Stars.
My boss walked by, stopped and heard the score.
"Ah…James Horner."
My boss is a bit of a soundtrack geek, and he was able to pick what we were listening to real quick.
We went on for a bit how much we liked James Horners work and how the score for Battle Beyond the Stars was a classic case of the music being better than the actual film itself.
If you never gave it a listen check it out below. It's fantastic fantasy/sci-fi/adventure music.
Click HERE to give the whole score a listen, and it's definitely worth it.
Horner scored many of my favorite films growing up.
Like his great work with James Camerons films like Aliens….
I also love his under appreciated work on Star Trek II: The Wrath of Khan.
When I was in marching band in high school, it seemed like nearly every other school did a show set around Horners rousing hero music from The Mask of Zorro….
He also created a feeling of beautiful nostalgia with his work on Field of Dreams.
And of course…my own personal favorite, his score for The Rocketeer.
Horner had a great amount of work under his belt….so it saddens me to have found out that we lost him today.
You can read more about his passing in The Hollywood Reporter HERE.
Three more films will be coming out this year that will have his music , including the Jake Gyllenhaal boxing drama Southpaw.
Rest in piece Mr. Horner…and thank you for the music that helped fueled my imagination.