Hello, Reserve Agent Andrew reporting in with a special edition of "Got Ham?". I was remiss last week in bringing up some casting news and hopefully you'll forgive me with this whole article devoted to my thoughts on it.
It looks like Gotham has a new future district attorney. Nicholas D'Agosto has been cast as Harvey Dent on the show. For those who aren't aware, Dent eventually becomes Batman's foe Two-Face. I was actually wondering the day the news broke if or when they'd bring Harvey Dent into the show. It makes sense to include him because he was around before Batman showed up and is fundamentally changed by Batman. Seeing his early days could be full of potential.
For those who don't recognize the name, Nicholas D'Agosto might be most recognizable as one of the two male leads in Fired Up!. I recognized him from a stint on Heroes and his role in an indie film called Rocket Science, which also featured Anna Kendrick.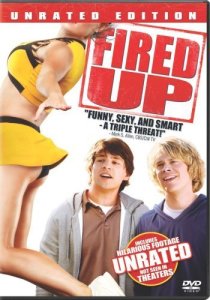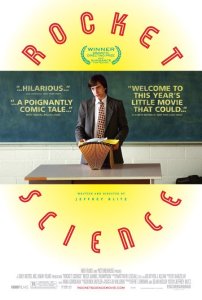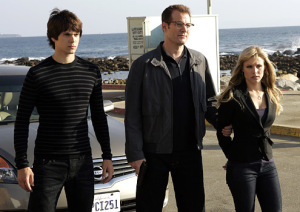 I'd like to highlight his performance in Rocket Science first. He played a type-A high school student who was the lead on the debate team until his lost his courage. He was able to portray both the self-confident student and downtrodden drop-out well. This kind of duality will serve him in his role on Gotham, if only because Deadline(link) describes the role as "[giving] us a fleeting glimpse of the hideous villain he will become: Two-Face."
I do hope that they don't go through the whole Two-Face arc over the course of the show. Part of what made Two-Face interesting is that he has a relationship with Batman before becoming a villain. Batman forms an uneasy truce with Gordon and Dent with each serving a different role in law and order. If Two-Face is fully formed before Harvey Dent even meets Batman, I think that screws up the canon too much.
As for D'Agosto on Heroes, I barely remember him. That isn't so much his fault as the show's, since they couldn't decide who should be on from week to week and kept adding and removing people with powers. He was West Rosen, the boy who could fly, and had a romance with the cheerleader Claire, Hayden Panatierre. Given that Dent doesn't have superpowers and Rosen did, I don't think we'll have to worry about too much crossover between characters here.
D'Agosto does have a recurring role in Showtime's Masters of Sex, but that runs a shorter season (12 episodes) so there shouldn't be filming conflicts. Even with Heroes Reborn coming sometime in 2015, I don't think we have to worry about another show stealing him away from Gotham.
Compared to other portrayals of Two-Face/Harvey Dent, I hope he'll be mostly like how Aaron Eckhart played him, as a golden boy with a streak of darkness. I've always been upset that Billy Dee Williams was pushed out of Batman Forever in favor of Tommy Lee Jones. Jones' version was hammy, focusing only on the aspect of two's and opposites instead of the human at the center of the villain.
There hasn't been an official announcement as to when D'Agosto will start appearing in the series, but it will be in season one with an option to become a season two regular.