Folks, I'm not gonna lie…I don't mind that we've only been getting 3-4 movies a week. It really lets us slow down and not get too overwhelmed with the new movies.  So, what's coming out the week of March 13, 2015?
A live action remake of a classic, a movie that looks like a sequel to another but it isn't and a horror film that ACTUALLY has a solid premise.
Let's start with…..
What's it about? Mobster and hit man Jimmy Conlon has one night to figure out where his loyalties lie: with his estranged son, Mike, whose life is in danger, or his longtime best friend, mob boss Shawn Maguire, who wants Mike to pay for the death of his own son.
My thoughts? If it looks and feels like another Taken film….you're wrong. It's definetly not another Taken film…we already got that. It came out like a month ago. This is just ANOTHER Liam Neeson action flick. This is also the third time Neeson has worked with director Jaume Collet Serra and I really wish he stopped working with him. They keep making mediocre to so-so action movies and I want this partnership to end. It used to be a fun novelty seeing Liam Neeson star in an action film. Maybe now the novelty should be Liam making prestige films again.
What's it about? After a young girl gets involved in a sexual confrontation, she is followed by an unknown force.
My thoughts? This honestly has a lot of potential. I love the synth music score. The trailer uses the cool font similar to John Carpenter's remake of The Thing.  It's got a great hook that actually is a really clever story of a character dealing with being a rape victim. This feels like it's smarter then the average horror film, and I do want to check it out.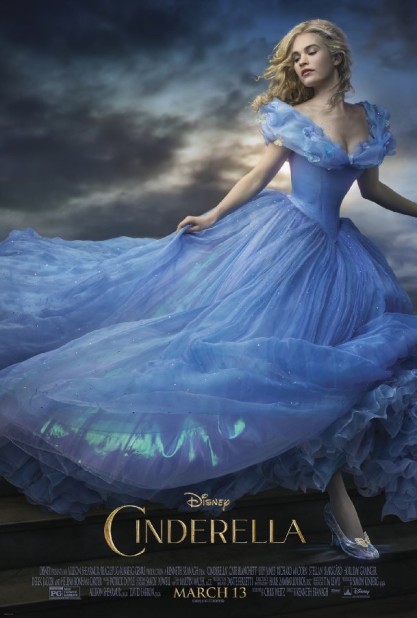 What's it about? When her father unexpectedly passes away, young Ella finds herself at the mercy of her cruel stepmother and her daughters. Never one to give up hope, Ella's fortunes begin to change after meeting a dashing stranger in the woods.
My thoughts? I can't deny the fact that the film LOOKS fabulous. The visuals are lush, and it's the kind of world that director Kenneth Branagh feels at home. It's clear that period films( or high fantasy films) are where Branagh does his best. The scenes of Asgard in Thor were incredible and vivid, it's just that his scenes on Earth are less impressive. It's part the reason why his last film, Jack Ryan: Shadow Recruit didn't work. His brain isn't set to make the modern world interesting. He loves the past and he loves fantasy. That's why the footage for this film looks great. There's a real style to it, and it doesn't feel like someone just putting together a bunch of really nice CGI work (last years Maleficent.) There's a craftsman's like level of detail in this footage…I just don't care to see Cinderella's story told again. I love the original Disney film. I'm a big fan of the subversive take on Cinderella, Ever After: A Cinderella Story. I don't think we were clamoring for a another take on this tale. BUT, here's hoping it comes together. It would be a shame to waste a good cast and those great visuals.
What film are YOU excited to see this week? Let us know in the comments below!