Remember when I said last week seemed like the kind of week that has a little bit for everyone? Well, forget last week…THIS week is a massive collection of films sure to please someone.
Forget my intro, we a have a LONG way to go.
AUGUST 21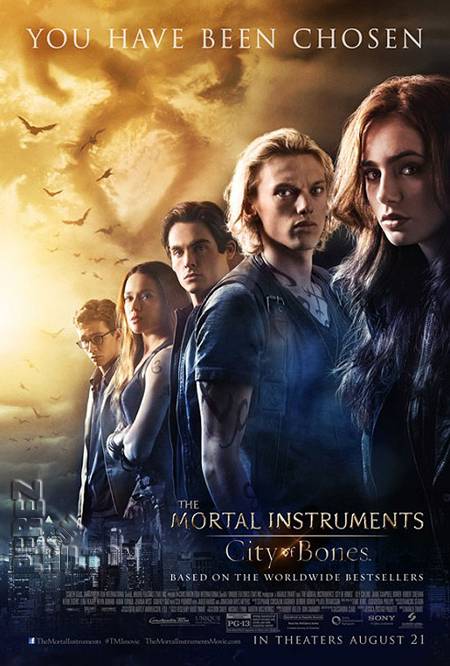 What's it about? Set in contemporary New York City, a seemingly ordinary teenager, Clary Fray (Lily Collins), discovers she is the descendant of a line of Shadowhunters, a secret cadre of young half-angel warriors locked in an ancient battle to protect our world from demons. After the disappearance of her mother (Lena Headey), Clary must join forces with a group of Shadowhunters, who introduce her to a dangerous alternate New York called Downworld, filled with demons, warlocks, vampires, werewolves and other deadly creatures. Based on the worldwide best-selling book series.
My thoughts? I have never read the books by Cassandra Clare, so I have no real opinion on it besides that. What's funny to me is that this movie was clearly put into production to get the Twilight crowd their fix now that they are officially Edward/Jacob/Bella-less. While the film, Beautiful Creatures, seemed to me to be the most blatant attempt to grab that audience, this film I feel isn't really part of the same sub-sub-genre that Twilight is. Judging by the trailer, this isn't exactly Paranormal-Teen-Romance, but more like Urban Fantasy action. This is the genre that I see a lot at bookstores. You know the covers, hot girl wearing leather, holding a weapon who is an agent for fighting demons.
I also never read any of these books either, so I'm probably generalizing. That aside, for some reason, I might be willing to check this one out. Not really a first weekend kind of movie, but a rental, or one that I'm willing to sit through if I catch it on TV. The Mortal Instrument books have a big following, but are there enough fans to make a dent at the box office? Not sure, at the very least, I could hope for some  fun demon hunting action.
AUGUST 23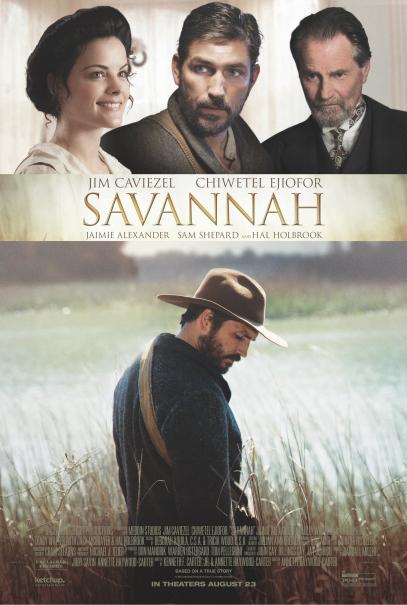 LIMITED RELEASE
What's it about?  'Savannah' is the true story of Ward Allen, a romantic and bombastic character who rejects his plantation heritage for the freedom of life on a river. Ward navigates the change of early 20th century America on the wrong side of the law and society, his long-time friend, a freed slave named Christmas Moultrie, at his side. Master of Shakespeare, and the shotgun that provides Savannah's markets with fowl, Ward fights for his rights as a hunter. His charisma and eloquent rhetoric win the heart of a society woman who defies her father to marry him. An elderly Moultrie tells the story of life on the river with his friend to a little boy, who passes the legendary Ward Allen down to the next generation.
My thoughts? Pretty cheesy trailer huh? Yeah, I though so too. Good cast thought, but I don't think this is enough for me to seek it out.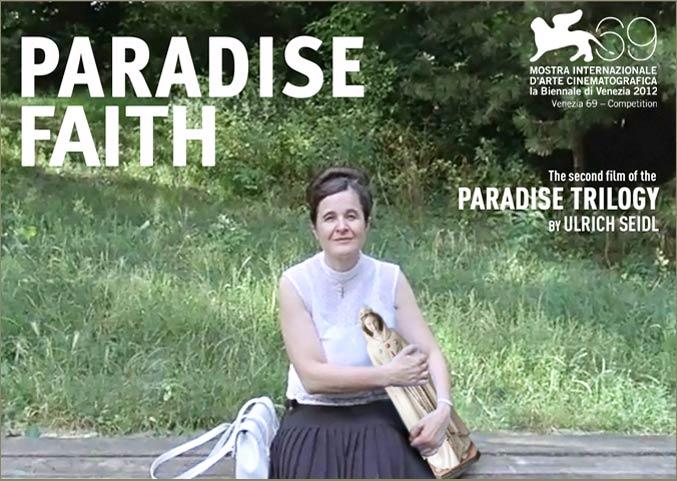 LIMITED RELEASE
What's it about? Anna Maria, a single woman in her 50s, devotes her summer to missionary work in an effort to return Austria back to the path of virtue. Carrying a foot-high statue of the Virgin Mary, she goes door-to-door preaching Catholicism. One day, after years of absence, her husband, an Egyptian Muslim confined to a wheelchair, returns home. Anna Maria's life is turned upside-down and her prayers are now joined by fighting. 'PARADISE: Faith' – the second installment in Ulrich Seidl's PARADISE Trilogy – recounts the stations of the cross of a marriage and the longing for love.
My thoughts? Doing LOOKING AHEAD every week means that I am always surprised by a film I've never heard of. A great example? This film, which is the second of a trilogy called, simply, The Paradise Trilogy. This looks extremely interesting to me. The subject matter, the directing style , the very unique sense of humor…all of these things combine to a very specific and intriguing film.  I even want to check out the other films in the trilogy now that I know they exist. Keeping my eye out for this one.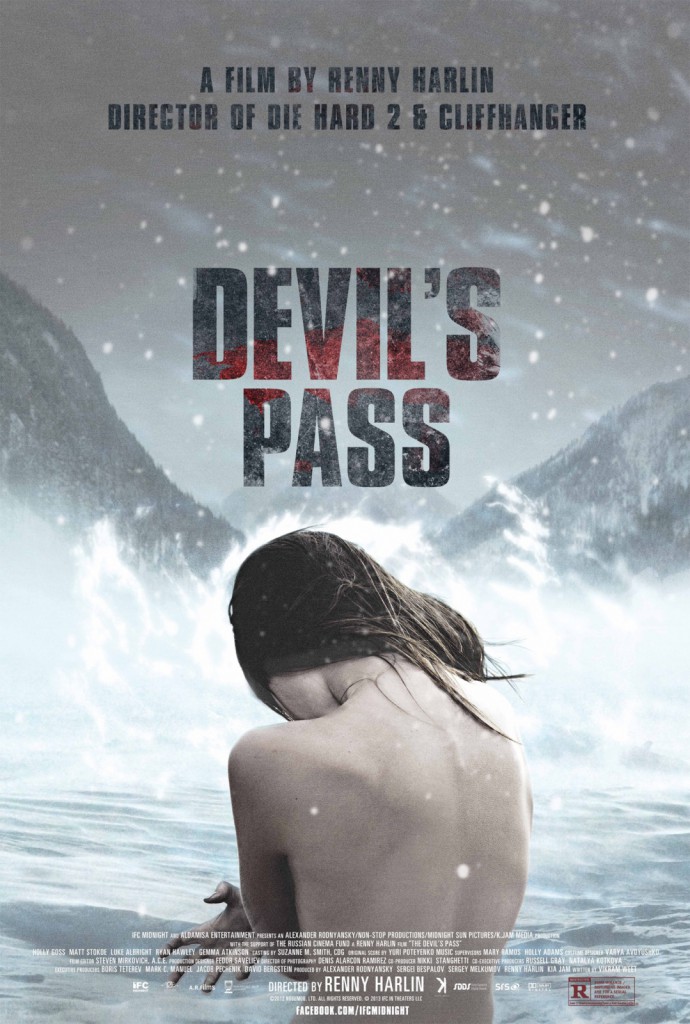 LIMITED RELEASE
What's it about? Fact: In February of 1959, nine Russian hikers ventured into a remote area of the Ural Mountains in Russia.
Fact: Two weeks later, all nine were found dead.
What happened to them is a mystery that has baffled investigators and researchers for decades. It has become known as the Dyatlov Pass Incident.
Rumors have attributed their deaths to everything from alien encounters and government conspiracies to supernatural causes. To date, no one has been able to adequately explain what drove nine experienced hikers from their tents so frantically that they ripped through the material from the inside; or how their bodies came to be exposed to such dangerous amounts of radiation that it was still detected weeks later. And no one knows why they were discovered hundreds of yards from their camp, half dressed and with internal injuries including broken ribs and fractured skulls, but with no external wounds at all. The body of one young woman was even missing her tongue.
Present Day: Five ambitious American college students are issued a grant to return to the site of the original events in the belief that they can uncover and document the truth of what happened at Dyatlov's Pass. But what they find is more shocking than anything they could have imagined. Their trek through the Ural Mountains, retracing the steps of that ill-fated journey, is plagued by strange and increasingly terrifying phenomena, all of which suggest that in spite of their desolate surroundings, they are not alone. The forces behind the Dyatlov Pass Incident have been waiting for them.
The students' recently recovered footage – the only clue to what happened to them – was deemed too disturbing for public eyes. But, like everything else connected to Dyatlov's Pass, the truth has found its way out.
My thoughts? Please…please…please…NO MORE FOUND FOOTAGE HORROR MOVIES!! I beg of you! Please! I hate this style, I really really do. Can't wait for this fad to go away. I guess you can say I'm taking a PASS on Devil's Pass!…………….heh! Get it!………………………………..I'm sorry. I won't do that again.
Sidenote: I kinda feel bad for director Renny Harlin. He was, at one point, a pretty big name in the Hollywood action movie scene, but now he's reduced to making stuff like this. Not saying he was an extremely talented director, but still, just kinda sad. Hey Renny, I still love the crap out of Deep Blue Sea, if that means anything.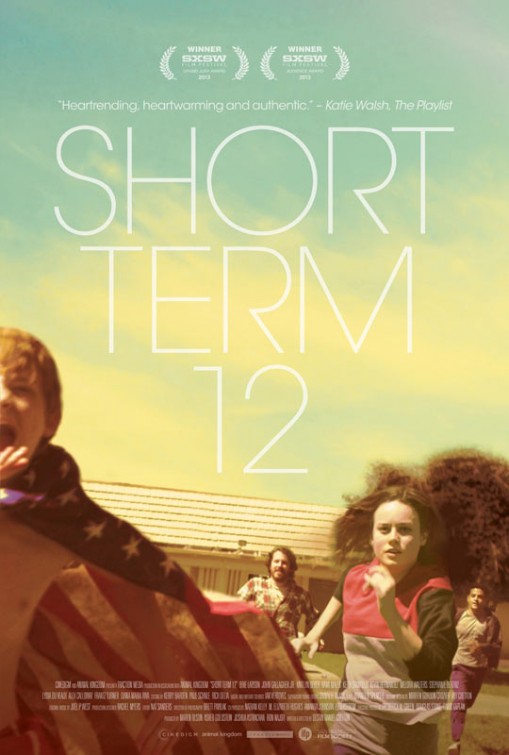 LIMITED RELEASE
What's it about? 'Short Term 12' is told through the eyes of Grace (Brie Larson), a twenty-something supervisor at a facility for at-risk teenagers. Passionate and tough, Grace is a formidable caretaker of the kids in her charge – and in love with her long-term boyfriend and co-worker, Mason (John Gallagher Jr.). But Grace's own difficult past – and the surprising future that suddenly presents itself – throw her into unforeseen confusion, made all the sharper with the arrival of a new intake at the facility: a gifted but troubled teenage girl with whom Grace has a charged connection. While the subject matter is complex, this lovingly realized film finds truth – and humor – in unexpected places. The second feature from Destin Daniel Cretton ('I Am Not a Hipster'), 'Short Term 12' also stars Kaitlyn Dever ('Bad Teacher'), Rami Malek ('The Master'), and Keith Stanfield.
My thoughts? Another film that blew audiences away at Sundance. The trailer looks nice, and I do love films like this one, but truthfully, I am very much looking forward to seeing Brie Larson in this film. Larson has been gaining momentum as she continues to pick great and memorable roles. On paper, her role in The Spectacular Now seemed simple, but she brought a great deal of depth to the character. Larson is one to watch, and judging from the reactions from this film, this will be the movie that will push her career further.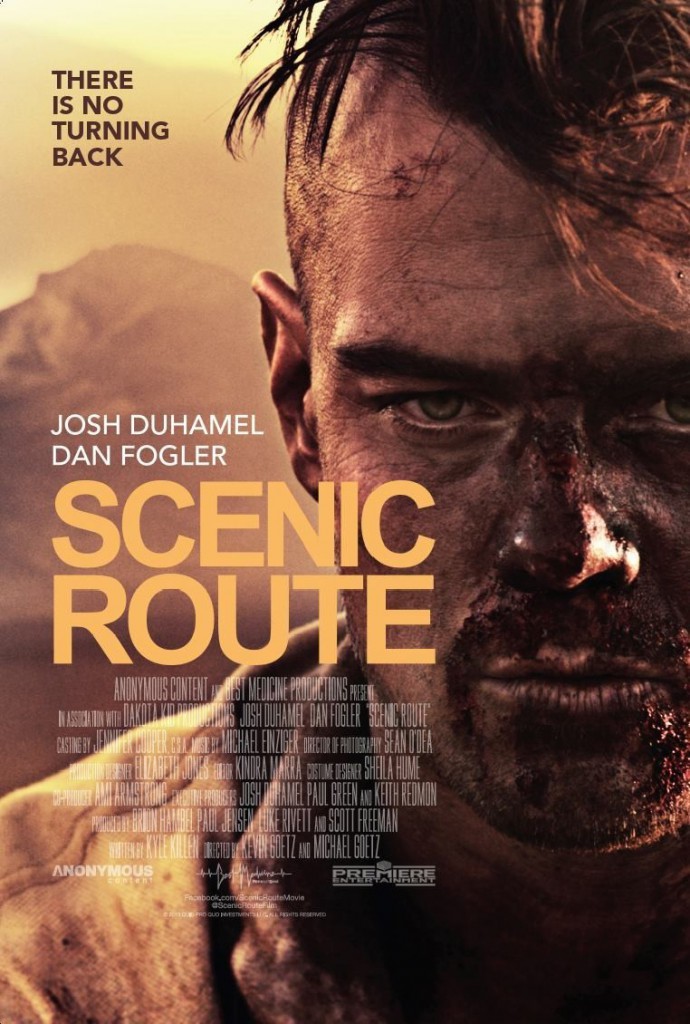 LIMITED RELEASE
What's it about? Mitchell (Josh Duhamel) and Carter (Dan Fogler), life-long friends who have drifted apart, are on a road trip when their old pickup breaks down, leaving them stranded on an isolated desert road. Nobody can pick apart a man like his best friend, and as the relentless elements of the desert grind them down, they start to attack each other's life decisions with unwavering brutality. As they question who they are and who they could have been, their agitation leads to physical confrontation and ultimately knife-wielding madness, and what begins as an inconvenience becomes a very real life or death struggle.
My thoughts? This seems like it will be a very frustrating experience to sit through. Two angry guys fighting about how ones life is better or worse then another. Each character making clearly dumb decisions to try to make a point but it's done in a fashion that it's completely unbelievable? Yeah, I want to watch THAT!
Let's move on……
LIMITED RELEASE
What's it about? 'The Frozen Ground' is inspired by the incredible true story that follows Alaskan State Trooper Jack Halcombe (Nicolas Cage) as he sets out to end the murderous rampage of Robert Hansen (John Cusack), a serial killer who has gone unnoticed for 13 years. As the bodies of street girls start to pile up in Anchorage, fear strikes a chord with the public. Risking his life, Halcombe goes on a personal manhunt to find the killer before the next body surfaces. When a seventeen year old escapee (Vanessa Hudgens) reveals key information about the case, Halcombe is finally on the trail of the killer. But will he catch him in time to save the next victim?
My thoughts? Ahh, another Nic Cage paycheck movie. Funny to think that if this came out in the mid-to-late nineties that this movie would have been a giant wide release. That was the high of post Se7en craze, and a movie in which cop Nic Cage chasing down a THEN clean faced John Cusack would have been enough to make it a wide release. Now? VOD, and some theaters. Also, it seems like John Cusack has really been embracing his greasy villain recently, between this, his role in The Paperboy and as..well..Nixon in The Butler.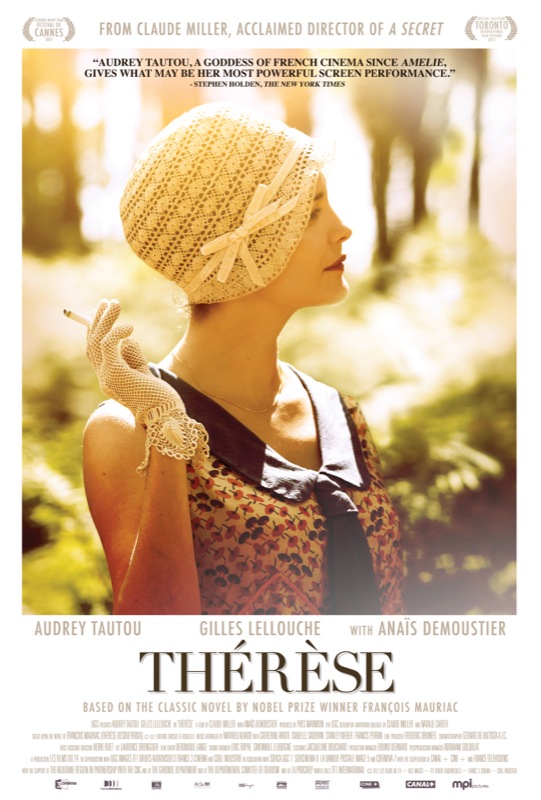 LIMITED RELEASE
What's it about? Audrey Tautou stars as a provincial housewife in 1920s France, whose suffocating marriage to a boorish landowner inspires her to a fatal bid for freedom, in the late director Claude Miller's exquisite adaptation of the classic novel by Francois Mauriac.
Francois Mauriac's legendary 1927 novel of French provincial life has been gloriously brought to the screen by the inestimable Claude Miller in his final film. Sumptuously photographed to capture the full beauty of the pine-forested Landes area in southwest France, 'Thérèse ' is a beautifully conceived drama of exquisite taste. Marvelously played by the luminous Audrey Tautou, Thérèse is a heroine hewn from the same stock as Madame Bovary orAnna Karenina, suffocated by her provincial marriage.
Thérèse has married less for love than for convenience, but it is not long before the casual disinterestedness shown her by her arrogant husband, Bernard (Gilles Lellouche), sets her mind in motion. Life is easy at first, as Bernard's pinewood estates keep them both in the lap of luxury. But when Thérèse's best friend Anne (Anaïs Demoustier), who also happens to be Bernard's younger sister, falls madly in love with a handsome young Portuguese man, Thérèse begins to see what she has been missing in her life. Corralled by Bernard's family into persuading Anne to forego her planned nuptials, she begins to see first-hand the awesome power of passionate love, as Anne will go to any length to keep her lover by her side. Soon, Thérèse begins her own fight against the oppressive Desqueyroux family.
My thoughts? No one, and I mean NO ONE makes Audrey Tautou unhappy! Get your revenge woman! Take that arrogant mustached f***er out!! Ok, got that out of my system. Looks interesting overall. Sorry for the blood lust, but I mean, come on, look at Audrey! What kind of man would tell her to not smile? If you answered an ARROGANT MUSTACHED F***ER then your right!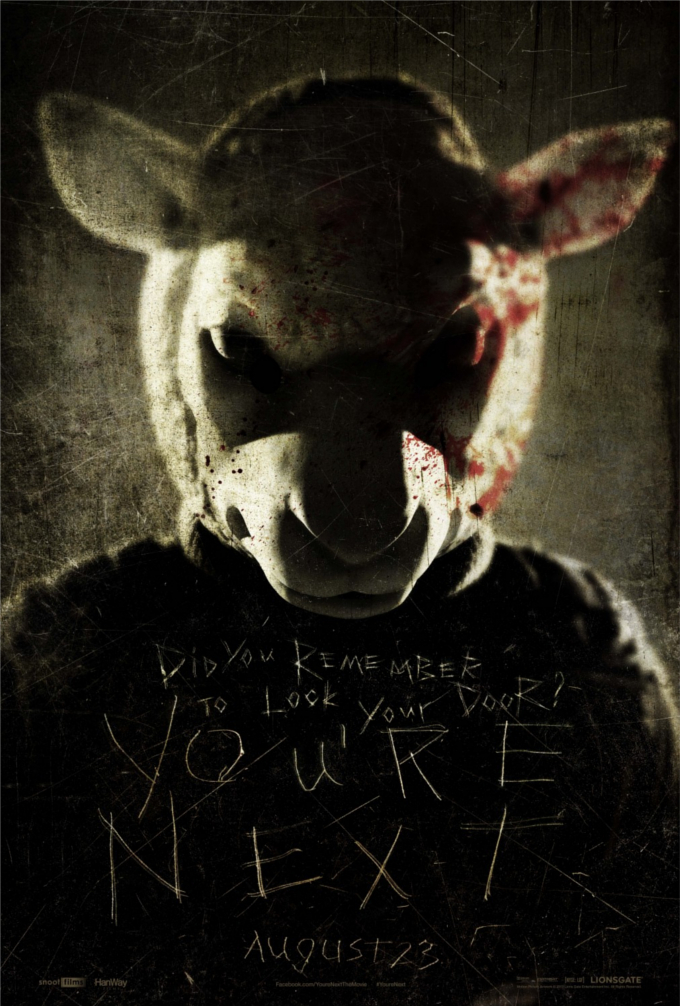 What's it about? One of the smartest and most terrifying films in years, 'You're Next' reinvents the genre by putting a fresh twist on home-invasion horror. When a gang of masked, ax-wielding murderers descend upon the Davison family reunion, the hapless victims seem trapped…until an unlikely guest of the family proves to be the most talented killer of all.
My thoughts? Home Invasion films, for some reason, have been coming back a lot these last few years. I guess it makes sense. One location, small cast, and all you need is creepy masks and you got a flick.
I would have simply wrote this one off, if it wasn't for a few things. One, kudos to the coolest marketing idea I've seen in a long time. Check out this poster….
How clever is that! Making  you freak out for one second as if one of the killers is right behind you? Awesome.
And finally, the reviews. The reviews for this film promises a movie that takes this tired premise, but it does this kind of premise well AND it still finds room to make some interesting twist in the story. I actually am looking forward to this one. Hope I like it as much as the critics do.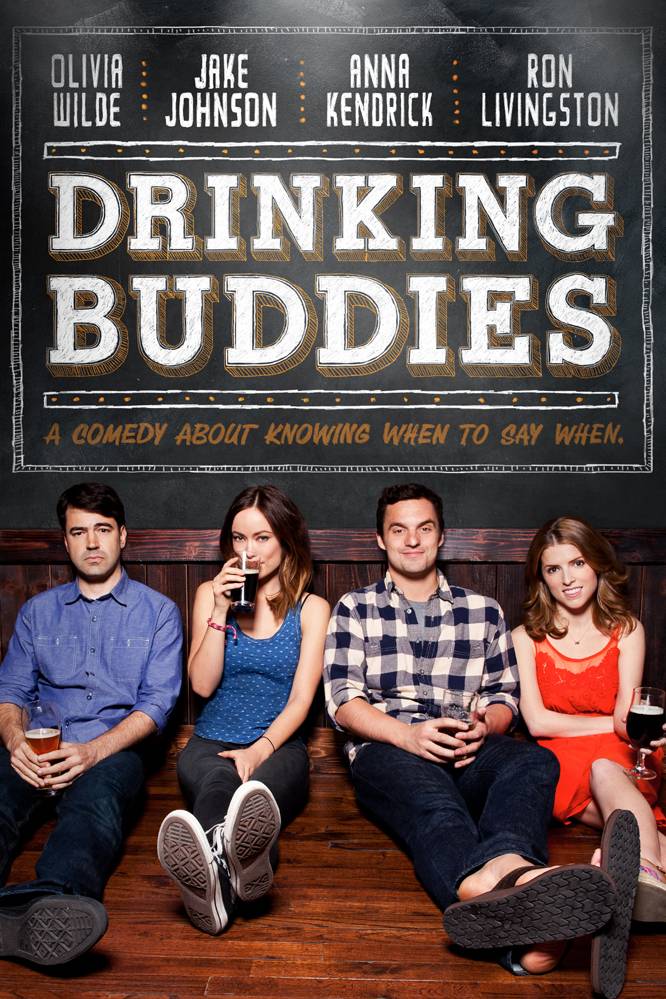 LIMITED RELEASE
What's it about? Kate (Olivia Wilde) and Luke (Jake Johnson) work together at a craft brewery. They have one of those friendships that feels like it could be something more. But Kate is with Chris (Ron Livingston), and Luke is with Jill (Anna Kendrick). And Jill wants to know if Luke is ready to talk about marriage. The answer to that question becomes crystal clear when Luke and Kate unexpectedly find themselves alone for a weekend.
My thoughts? It's easy to  just cast Olivia Wilde as "the pretty woman". Too easy. So it's great to see her in a film like this, getting a chance to play a real character. I also love that even in the trailer we can see how great the chemistry is between her and Jake Johnson. The rest of the cast is great and I like the premise. I've met friends like this, and the questions addressed in this movie are the same questions I've had concerning relationships like this. Are they just extremely good friends, OR is there something more? Looking forward to see how those questions get answered in this film.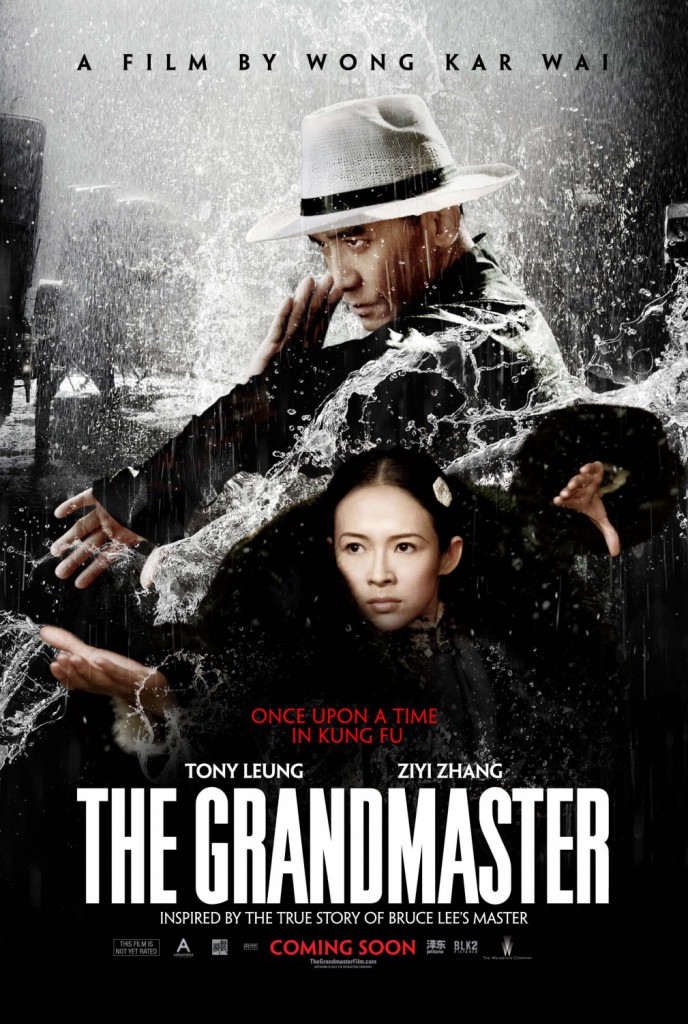 LIMITED RELEASE
What's it about? Directed by acclaimed filmmaker Wong Kar Wai, 'The Grandmaster' is an epic action feature inspired by the life and times of the legendary kung fu master, Ip Man. The story spans the tumultuous Republican era that followed the fall of China's last dynasty, a time of chaos, division and war that was also the golden age of Chinese martial arts. Filmed in a range of stunning locations that include the snow-swept landscapes of Northeast China and the subtropical South, 'The Grandmaster' features virtuoso performances by some of the greatest stars of contemporary Asian cinema, including Tony Leung and Ziyi Zhang.
My thoughts? The Legend of Ip Man continues to grow in China. While there are several productions about the man who trained Bruce Lee, there are only TWO very high profile ones. One is the Ip Man films starring Donnie Yen, directed Wilson Yip. While I think Ip Man 2 gets very silly in the third act, the first Ip Man is one of the best Kung Fu action films in the last decade. BUT, while the Ip Man films were being made, master filmmaker Wong Kar Wai was taking his time doing his own Ip Man movie.
Let it be know that The Grandmaster is its own breed of film. The Donnie Yen Ip Man movies are, in the long run, action films. Great ones, but action films none the less. Wong Kar Wai doesn't make simple action film. He makes artistic looking films. Each frame and camera movement is thought out and has meaning, even in the fight scenes.
This, unsurprisingly, looks gorgeous. Freeze any frame and it's stunning. I'm also a HUGE fan of actor Tony Leung Chiu-Wai, and it usually means great things when he and Wong Kar Wai team up.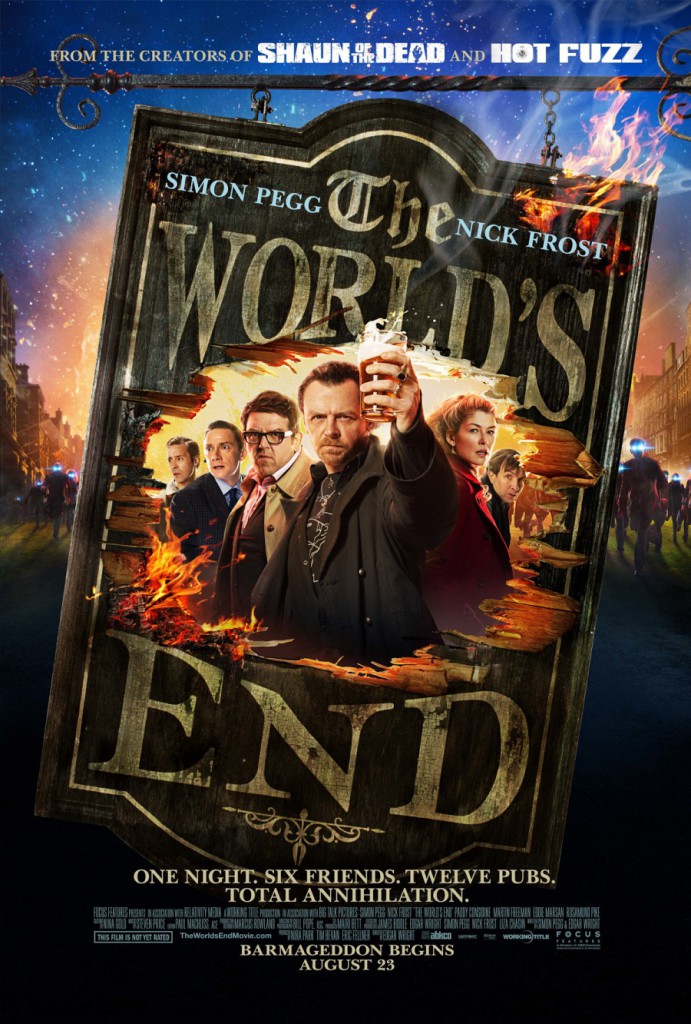 What's it about? The third installment of director Edgar Wright's trilogy of comedies starring Simon Pegg and Nick Frost, following the successes 'Shaun of the Dead' (2004) and 'Hot Fuzz' (2007). In 'The World's End,' 20 years after attempting an epic pub crawl, five childhood friends reunite when one of them becomes hellbent on trying the drinking marathon again. They are convinced to stage an encore by Gary King (Simon Pegg), a 40-year-old man trapped at the cigarette end of his teens, who drags his reluctant pals to their hometown and once again attempts to reach the fabled pub — The World's End. As they attempt to reconcile the past and present, they realize the real struggle is for the future, not just theirs but humankind's. Reaching The World's End is the least of their worries.
My thoughts? Despite how HUGE of an influence Edgar Wright/Simon Pegg/Nick Frost has had on me. Despite how much I love every single movie that Edgar has directed. Some how…some way…I actually found a way to keep my expectations relatively grounded for this. I'm not expecting to LOVE the living hell out of this, but yet I'm not even CLOSE to expecting it make me unhappy. Why is that? I feel like after I had HUGE expectations for Edgar's Scott Pilgrim Vs The World (expectations that Edgar not only succeed in, but he even surpassed them!) that Edgar is in a nice comfortable state for me. I'm not worrying about him stumbling on this one.  And after watching Paul (which I liked, not as much as their stuff with Edgar, but I liked it.) seeing a film in which Edgar, Simon and Nick are doing together again, for me, feels like a welcome home party.
Which is funny because that seems to be what this film is about. It's about getting the gang back together for one more old fashion trip. Do you wonder if Edgar and Simon felt similarities between them and the character of Gary? Can they relive the glory days, or were the glory days a fluke in memory? Do they feel like they are getting too old to be playing these games, like Gary is? These are just theories of course, but those thoughts could be in their head as they make the last film in the trilogy.
I honestly love that I still am not 100% sure what's going on in the film. Sure, I get the pub crawl idea, and yes I see there are robots…or aliens…or robot aliens…whatever. The point though, for me, is that I DON'T care that I don't know the plot fully. I like being kept in the dark.
Great to see Simon Pegg play the putz and to see Nick Frost being straight man. Love seeing Martin Freeman and Paddy Considine in much larger roles this time.
Boy's, I don't know what you guys got cooked up in your sleeves after this, but for me, I can't wait to see how you guys finish this one out.
Hows that for a fried piece of gold?

What films are you really interested in seeing? Let us know in the comments below!