So, do you want me to be REAL honest with you folks? There's pretty much one movie coming out this week that I am actually interested in seeing.
If you feel the same way, then read my suggestion at the end on what to do this coming weekend movie wise.
So, with that in mind…..
What's it about? In this international thriller, two ex-lovers, Martin (Eric Bana of "Hanna") and Claudia (Golden Globe Award nominee Rebecca Hall), find their loyalties tested and their lives at risk when they are joined together on the defense team in a terrorism trial.
My thoughts? Eric Bana is one of those guys that I wonder why he didn't blow up in stardom. He's got charisma, the acting chops and the humor to be bigger then he is now. (Sidenote: He was my choice for Batman before the Batflleck announcement.) That aside, this film isn't really grabbing me. Shame, it's full of pretty great actors including Bana like Rebecca Hall, Julia Styles and Jim Broadbent (who I think is the MAN).
What's it about? Niall, Zayn, Liam, Harry and Louis' meteoric rise to fame, from their humble hometown beginnings and competing on the X-Factor, to conquering the world and performing at London's famed O2 Arena.
My thoughts? Listen, I'm only really putting this here because I know that Agent Denise is a big fan, and I fear for my life if I don't include it.
What's it about? Former race car driver Brent Magna (Ethan Hawke) is pitted against the clock. Desperately trying to save the life of his kidnapped wife, Brent commandeers a custom Shelby Cobra Mustang, taking it and its unwitting owner (Selena Gomez) on a high-speed race against time, at the command of the mysterious villain holding his wife hostage.
My thoughts? First warning sign is that the director of this is flick, Courtney Solomon, also directed the Dungeons and Dragons movie….so…let that stew in your head for a bit…..got it? Good. Ok, I've shown my love for Ethan Hawke before, but he couldn't save my dislike for The Purge. (Did you guys get around to seeing Before Midnight? I didn't and I'm very pissed about that >:O ) Selena Gomez feels really out of place in this movie. The premise is very bland to me. I'm already bored talking about this flick.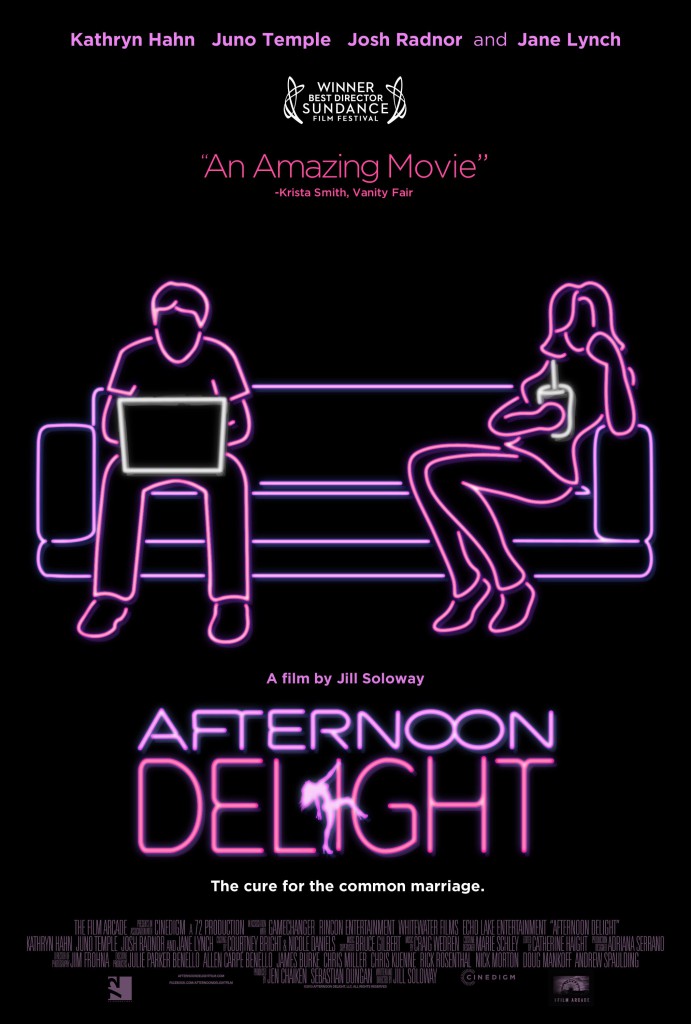 LIMITED RELEASE
What's it about? It's nine am. You've just dropped your kid off at school. Pick-up is at four. No one knows where you are, and no one needs you. So what now? Rachel is a quick-witted and lovable, yet tightly coiled, thirty-something steeped in the creative class of Los Angeles's bohemian, affluent Silver Lake neighborhood. Everything looks just right-chic modernist home, successful husband, adorable child and hipster wardrobe. But when she visits a strip club to spice up her marriage and gets a private dance from McKenna, something cracks open. Rachel returns to the scene of the dance to get to know McKenna, and soon after, adopt her as a live-in nanny. This bold move unleashes unimagined and colorful waves of change into Rachel's life, marriage and community
My thoughts? A really great looking, nuance performance from Kathryn Hahn, who I've only known in smaller bit parts in other films. There's a good amount nice comedy actors that I like in this one. The premise sounds decent. Sure, I'll check this out.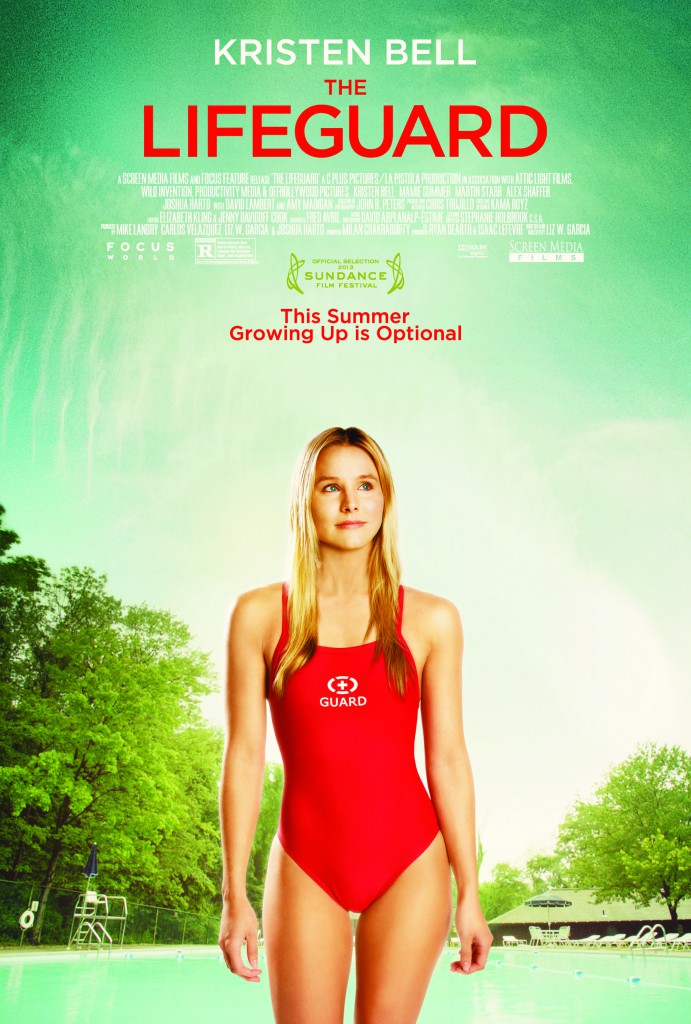 LIMITED RELEASE
What's it about? Leigh (Kristen Bell) is almost 30, and living a seemingly perfect life in New York. But when her career and love life both come crashing down, she flees to her suburban hometown and regresses right back into teenage life and behavior. She moves into her old room with her parents, hangs around with friends who never left town, and reclaims her high school job as a condo-complex lifeguard. But as Leigh enjoys shirking adult life and responsibilities and enters into an illicit affair, she begins a chain reaction that affects those closest to her.
My thoughts? Kristen Bell is another actor (like Eric Bana) that I really like, but I feel hasn't found the right project to make her a bigger star. Her performance as TV Teen Detective Veronica Mars really did wonders to make me fan of hers (well, at least I got the Veronica Mars movie coming out. There's that.) While I can actually relate to the main characters problem ( I too am 29…not 30…yet) I'm not sure if this movie is a must see for me yet.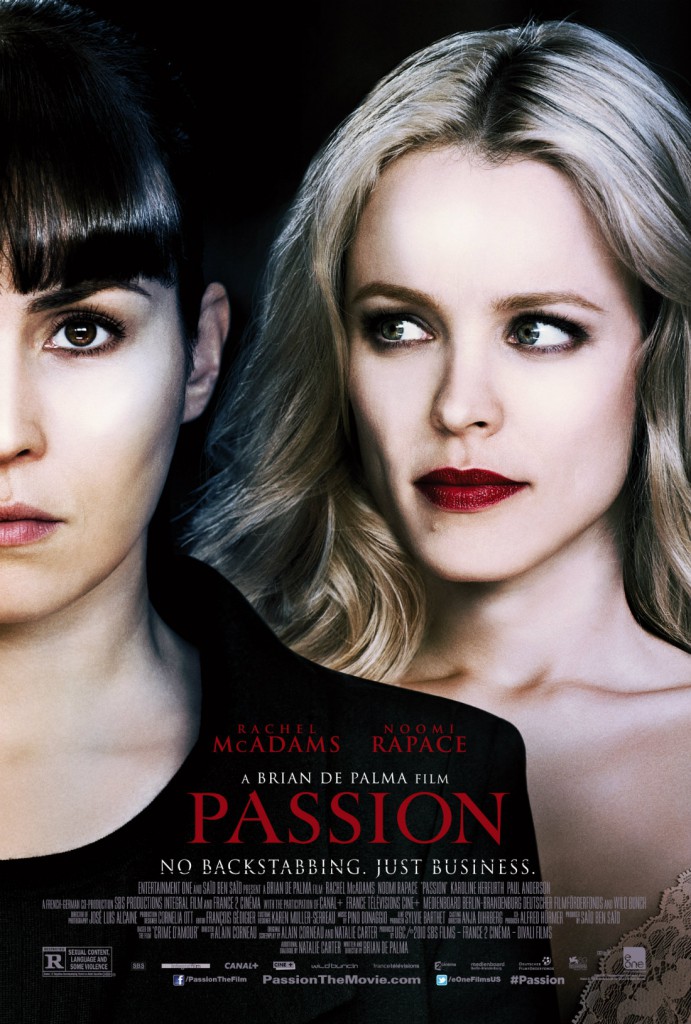 LIMITED RELEASE
What's it about? From screenwriter/director Brian De Palma ('The Black Dahlia', 'The Untouchables', 'Scarface'), 'Passion' stars leading-actress Rachel McAdams ('Midnight in Paris', 'The Vow') and the talented Noomi Rapace ('Prometheus', 'The Girl With the Dragon Tattoo'). Based on the 2010 French thriller Love Crime, 'Passion' tells the enthralling story of a deadly power struggle between two women in the dog-eat-dog world of international business.
My thoughts?  De Palma, at his best, can do this kinda of sexual charged Hitchcockian thriller in his sleep. But, he hasn't been at his best in a long time. That being said, the man is a stylist unlike any other, and I love looking at this trailer and seeing that he still hasn't lost that signiture visual touch. McAdams is the kinda of actress that can do both both the wholesome love interest and this sultry femme fatales so she's a great fit for this film, but I'm not sure if I'm on the Noomi Rapace train anymore. Her Lizbeth in the original THE GIRL WITH THE DRAGON TATTOO film is great, but I have been very underwhelmed by her performances in her American roles. Maybe working with De Palma will help her out. Here's hoping for some pulpy fun.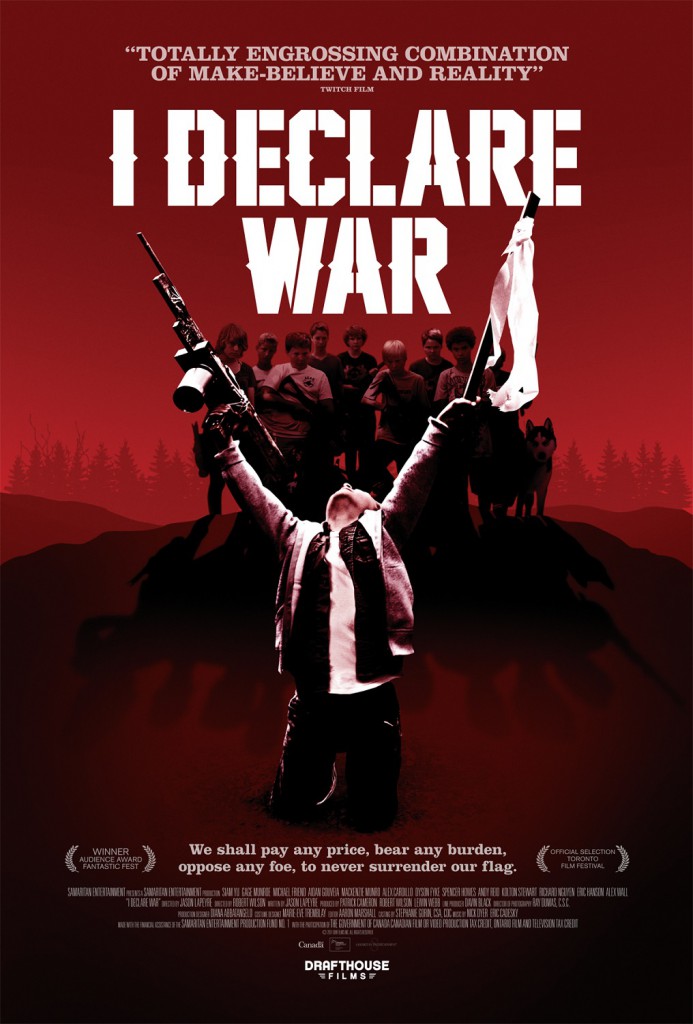 LIMITED RELEASE
What's it about? Armed with nothing more than twigs, their imaginations and a simple set of rules, a group of 12-year-olds engaged in a lively game of Capture the Flag in the neighborhood woods start dangerously blurring the lines between make-believe and reality. Rocks = Grenades. Trees = Control towers. Sticks = Submachine guns. The youthful innocence of the game gradually takes on a different tone as the quest for victory pushes the boundaries of friendship. The would-be warriors get a searing glimpse of humanity's dark side as their combat scenario takes them beyond the rules of the game and into an adventure where fantasy combat clashes with the real world.
My thoughts? This film really got my attention. It's kind of an amazing idea. It's a film that seems both innocent and controversial at the same time. I've read some really great reviews on this one, and I will say that if there is any film coming out this week that I think is a must see, it's this one. The hook of the film is so damn good, I have to applaud them for that alone, but it seems like the execution is just as great. I can't wait to check it out.
___________________________________________________________________________________
Ok, so as you can see, I Declare War is the only film this week I have any real interest in. SO, if you feel the same way, but you realize that I Declare War isn't playing in your area yet, what could you do film wise?
Well first I'd say, go see The Worlds End if you haven't yet because it's just awesome.
OR, you can try a little film challenge.
See, a filmmaker by the name of David Lowery has a film coming out called Ain't Them Bodies Saints. It came out August 16, and I feel silly because I somehow failed to included on that weeks LOOKING AHEAD, because the trailer to it is very nice.
Well, he wants you see it of course…but also wants you to see the films that came out last week.
Actually, specifically, he wants you to see Short Term 12, You're Next, Drinking Buddies AND his film Ain't Them Bodies Saints.
Here's the kicker…he wants you to see all four films in one weekend, but here's the best part…you'll win some cool sounding prizes if you do.
HUH?!
How?
Click here to read his blog post and he'll tell you all the rules and what prizes you will get. 
I've seen You're Next, and I thought it was a ton of fun! I've been dying to see Short Term 12, and I heard good things about Drinking Buddies and Ain't Them Bodies Saints.
I think this is a pretty amazing way to try to convince people to see your film, and I love that he's including other films as well. Judging by this list, this is not a bad way to spend a film filled weekend. Are you up for the challenge?
If not, go see any of those films anyways. Maybe not at once, but at least try to seek one of them out.
What about you folks? Will you do the challenge? Are you actually down to see any of the films coming out this week? Comment below!