The week before the big holiday comes, and you think they would pump out more movies the weekend before. Not so apparently as it's a nice and surprisingly small amount of movies coming out.
There are several that I m really excited for, and a few new ones I never even heard of till pulling this weeks release.
First up…………..
DECEMBER 18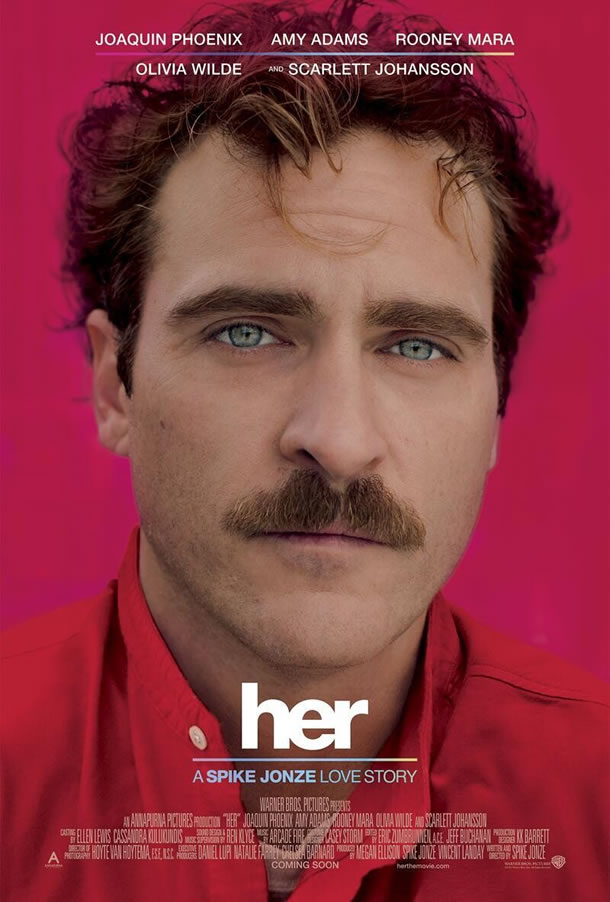 What's it about? Joaquin Phoenix stars in Spike Jonze's soulful sci-fi comedy-drama about a lonely writer who falls in love with his computer's highly advanced operating system. Theodore Twombly (Phoenix) has built his career on expressing the emotions that others cannot. His job is to pen heartfelt, deeply personal letters to complete strangers based on details provided by the clients of the company he works for, and he has a knack for finding just the right words for every occasion. Meanwhile, reluctant to sign the papers that will finalize his divorce to his childhood sweetheart, depressed Theodore has slowly withdrawn from his supportive social circle, which includes his longtime friend Amy (Amy Adams), herself floundering in a failed marriage. When Theodore purchases a new state-of-the-art computer operating system with the ability to learn and grow with the user, he sits down at his desk and prepares to get his life in order. Adopting the name Samantha (Scarlett Johansson), the perceptive software slowly begins to bring Theodore out of his shell by encouraging him to start dating again, and joining him everywhere he goes. Very quickly, their relationship turns intimate, with Theodore teaching Samantha what it means to feel human and Samantha giving him the courage to walk away from his failed marriage. Things soon get complicated, however, when Samantha's rapidly-evolving knowledge base begins to alter the very core of their relationship.
My thoughts? When Spike Jonzes wants to make a movie, you better believe it is a story that he wants to tell with every bone in his body. He's not a story making machine, he carefully thinks out the movies he wants to make, and because of that, I think we get something very special each and every time.
This film looks like it's going to emotionally wreck me. Joaquin Phoenix is on a roll right now, getting projects with some fantastic filmmakers doing really daring films. Amy Adams looks great in this too as she is playing a role that is pretty much the 180 from her role in American Hustle. Add a vocal performance from Scarlett Johansson that seems like its going to surprise a lot of people, you got a unique looking film with all the classic charm and style that Spike Jonze brings to all his work. I can't wait to see this.
What's it about? With the 70's behind him' San Diego's top rated newsman, Ron Burgundy (Will Ferrell), returns to the news desk in 'Anchorman 2: The Legend Continues.' Also back for more are Ron's co-anchor and wife, Veronica Corningstone (Christina Applegate), weather man Brick Tamland (Steve Carell), man on the street Brian Fantana (Paul Rudd) and sports guy Champ Kind (David Koechner) — All of whom won't make it easy to stay classy…while taking the nation's first 24-hour news channel by storm.
My thoughts? Anchorman: The Legend of Ron Burgundy is one of the best comedies in the last ten years. That is not opinion. That is mother…fucking…fact.  The film is quoted as much as Blazing Saddles, Young Frankenstein, Monty Phython and the Holy Grail,  and Ghostbusters. It's a movie that has only gotten better with age. I LOVE Anchorman. So why am I so hesitant for the sequel? Because there have been very few comedy sequels that have been good. Because while I liked a few of the movies that Adam McKay and Will Farrell has made since the first Anchorman, I haven't loved any of the nearly as much as I loved Anchorman. Look, it's not like I didn't laugh at the trailers for this one. I did. Plenty of times, but I don't want to get my hopes up. I just want it to be funny. Really funny. As good as the first film? I don't think it can do that. If it does, then that would be amazing, and I would gladly eat crow. But right now, I just want it to be pretty damn funny. Nothing more, and with that cast all returning, it would be nearly impossible for it to not be.
DECEMBER 20
What's it about? For the first time in movie history, audiences will truly see and feel what it was like when dinosaurs ruled the Earth. 'Walking With Dinosaurs' is the ultimate immersive, big screen adventure for families. Meet dinosaurs more real than you've ever seen as you take off on a thrilling prehistoric adventure, where Patchi, an underdog dinosaur, triumphs against all odds to become a hero for the ages.
My thoughts? While it shares the name of the documentary series from 1999, it's actually shares more things in common with the Disney film DINOSAUR. Like that film, this dinosaur film uses live action backgrounds and animates the creatures later,but they are also goofy family films with silly sidekick characters. There is some impressive animation in the trailer, but like most animated films for kids, this doesn't really appeal to me. For the kid in your family that is super into dinosaurs, see if they want to see this flick….at home…on video.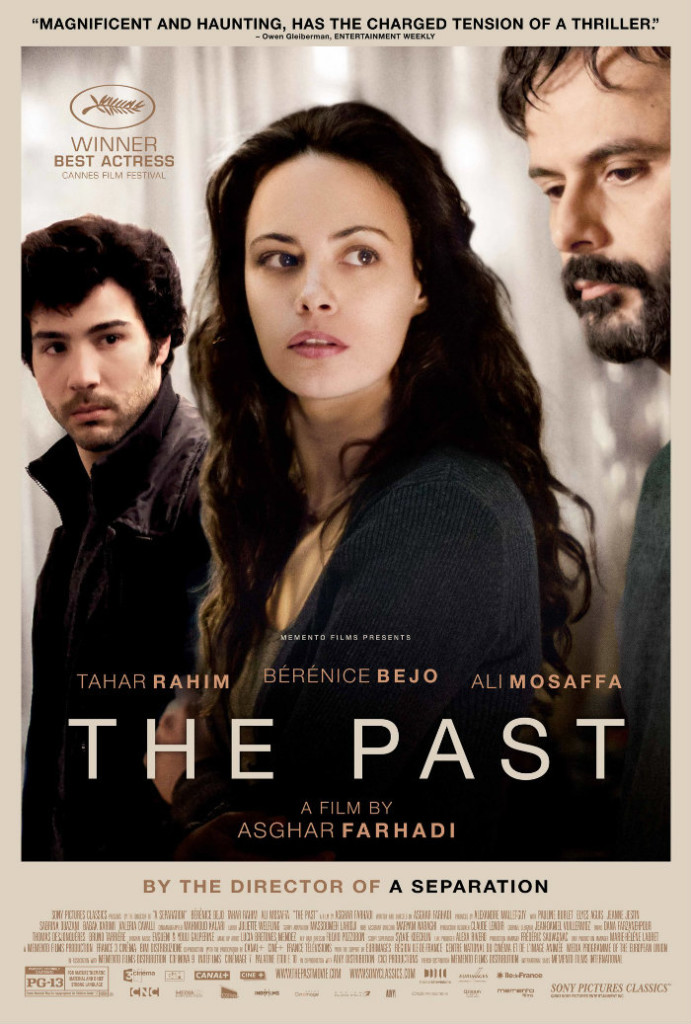 What's it about? An Iranian man reunites with his estranged wife (Bérénice Bejo) in Paris to finalize their divorce, which is soon complicated by a shocking revelation by her daughter from a previous marriage.
My thoughts?  When the film The Artist came out, actor Jean Dujardin got most of the attention, which is a shame because Berenice Bejo was also quiet lovely in that movie but she seemed to have been lost in the shuffle of all that Oscar excitement. It seems like this film was a true showcase for her skills, and the reviews for her performance have been stunning. The Past looks like a film ripe with some interesting drama and situations.
What's it about? Christmastime is looking swell for pretty, unassuming real-estate-agent Suzanne Barrington: she just sold a house to a nice swinger couple; her weatherman husband Jeff scored a sweet new job; and her favorite holiday is quickly approaching. After a sudden tragedy takes Jeff away, Suzanne is left lost and lonely. Even worse, a friend of his confesses a secret: there's another woman. Her name's Fantasia and she works at the "girl club." In their grief, the two women form an awkward but meaningful friendship. Pushing away the ghosts of Christmas present, Suzanne falls into Fantasia's world of dance parties, shoplifting and substances. But maybe that's not what Suzanne's looking for either…
My thoughts? Just when I thought I knew where the trailer was going. Just when I thought I got the movie figured out….it throws a nice swerve on me, and now I am very intrigued with this movie. An interesting bit of black humor mixed in with some holiday themed situations could be a great cocktail for this subversive holiday movie.
And there you go! A nice and simple list this week. Which film are you looking forward to this week? Joaquin Phoniex falling in love with his IOS program? Dinosaurs? Awkward divorcees? Let us know in the comments below!