Once again…I am late this week on Looking Ahead. I do apologize for that folks. I hope to be back on track next week and have these guys ready on Monday morning, like they're suppose to. So, lets stop wasting time and let's just get right to it….
What's it about? When disgraced New York Times reporter Michael Finkel meets accused killer Christian Longo – who has taken on Finkel's identity – his investigation morphs into a game of cat-and-mouse.
My thoughts? I've been enjoying Jonah Hill's recent transition into doing more dramatic work. His work in Moneyball and The Wolf of Wall Street have been great, but I kinda love that he's playing his most non-comedic part yet . Oh…and he's the lead. I dig it. It might be a bit distracting to watch this with out thinking of Hill and Franco's last on screen appearance together ,The is the End, but this seems like a solid enough film for me to just go with it.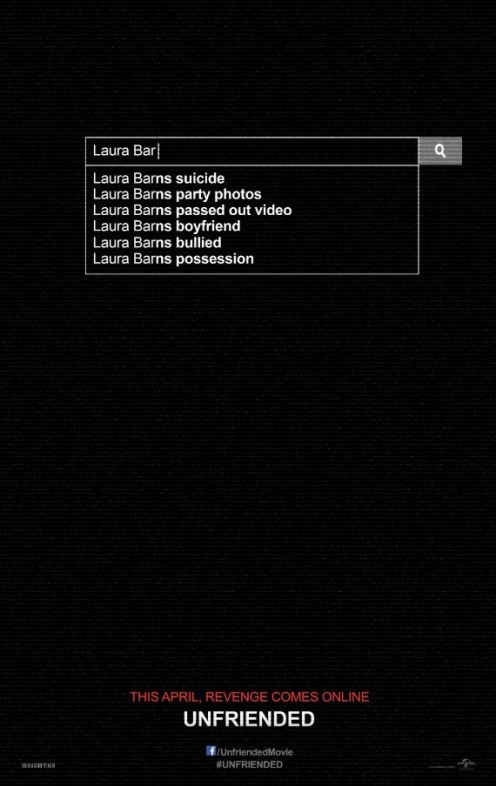 What's it about? A group of online chat room friends find themselves haunted by a mysterious, supernatural force using the account of their dead friend.
My thoughts? This looks gimmicky as hell, but judging from the reviews this film actually uses the gimmick really well. It's very timely, but now knowing that for many critics this actually was a fun enough film to check out, I might go see it. It might even be better if I saw at home on my computer, due to how the film is done. That might be trippy, but in a good kinda of way.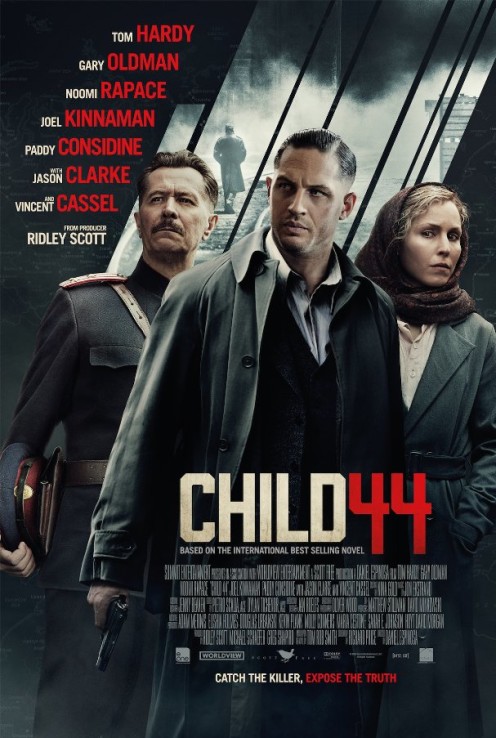 What's it about? A disgraced member of the military police investigates a series of nasty child murders during the Stalin-era Soviet Union.
My thoughts? Talk about a cast that can deliver on the intensity (and the accents!) Not much buzz is going on with this film, but it does seem pretty interesting with a dark subject matter that, if handled correctly, could be a real powerful experience.
What's it about? After his tribe is slaughtered through an act of treachery, the teenage son of a slain Maori chieftain looks to avenge his father's murder and bring peace and honor to the souls of his loved ones.
My thoughts? This film kinda came out of nowhere for me. This is the kind of movie I wouldn't mind discovering. It takes you to another world and time. It brings along a cast of characters played by actors you've never seen. It has some really strong visuals. This seems like it could be worth the hunt to seek it out (or watch it on VOD.) The action looks really bad ass and I kinda love that main warrior guy with the tattoos. He looks like he's going to be a hoot to watch.
What's it about? Ten years on from the events of Monsters, and the 'Infected Zones' have now spread worldwide. In the Middle East a new insurgency has begun. At the same time there has also been a proliferation of Monsters in that region. The Army decide to draft in more numbers to help deal with this insurgency.
My thoughts? Gareth Edwards first film, Monsters, was a small but impressive feature debut. The film was a tiny indie with big ideas, but at the heart of the film it was a story about two people connecting in a crazy world. THIS sequel looks to be about as much of a 180 to the first film as possible.  Not to say that is a bad thing. This has a pretty great visual look to it and the scope seems massive. The CGI work is pretty great for a film that feels like it could have been a simple cash out on an idea. While I'm not sure how I feel about this film with out Gareth Edwards being involved with this sequel (He is busy thought. He directed Godzilla last year and is prepping his Star Wars spin off film.) this new film does seem to show some promise.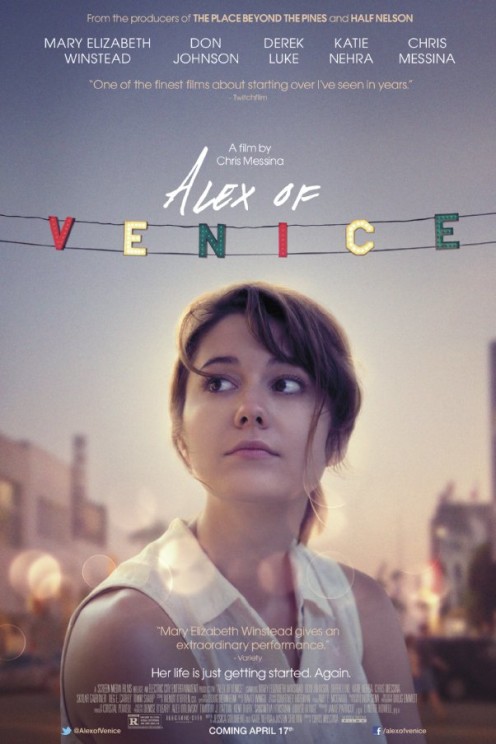 What's it about? A workaholic attorney is forced to reinvent her life after her husband suddenly leaves.
My thoughts? This film actually reminds me of Martin Scorsese's film, Alice Doesn't Live Here Anymore, but in a good way. I've been a fan of Mary Elizabeth Winstead for years now, and I think it's still strange that she's not in more demand for bigger movies. BUT, that's fine, she's been picking some great indie films the last few years. This film is also actor Chris Messenia's directing debut, and I think he's showing off a strong sense of visual flair AND a good grasp on how to handle tone and character.
What's it about? After six years of keeping our malls safe, Paul Blart has earned a well-deserved vacation. He heads to Vegas with his teenage daughter before she heads off to college. But safety never takes a holiday and when duty calls, Blart answers.
My thoughts?………………………
Lets call this one a pass.
What about you guys? What films are you most excited about this week? Did you wanna give some of the smaller films a shot? Were you actually looking forward to Paul Blart 2? Or are you just gonna see Furious 7 again? Let  us know in the comments below!