It's a small amount of new films this week, but a BIG movie is certainly coming out this Friday; April 3, 2015. So, what are the new movies coming out this week?
Let's start with…..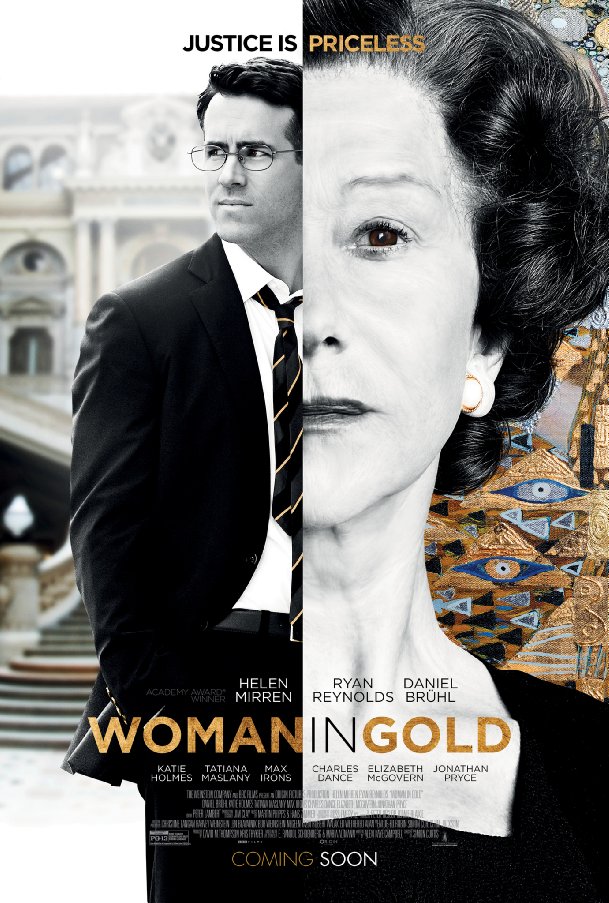 What's it about? Maria Altmann, an octogenarian Jewish refugee, takes on the government to recover artwork she believes rightfully belongs to her family.
https://youtu.be/geJeX6iIlO0
My thoughts? I quiet liked Director Simon Curtis's previous film, My Week with Marilyn. It was a well made drama and had some great performances. This film seems a bit more ambitious then his last and I do hope he's able to make it work.  He's got a great cast in this too (including the INSANELY talented Tatiana Maslany from the popular Orphan Black series.) Funny enough, this film sorta reminds me of the movie Philomena, in so much as it's about a very big and likable older woman (played by a respectable and famous British actress; Helen Mirren here, Judi Dench in Philomena) and her  partnership with a younger man trying to help her out (Steve Coogan in Philomena, Reynolds here.) Granted this film looks to be FAR bigger in scope then Philomena, but the similarities did cross my mind.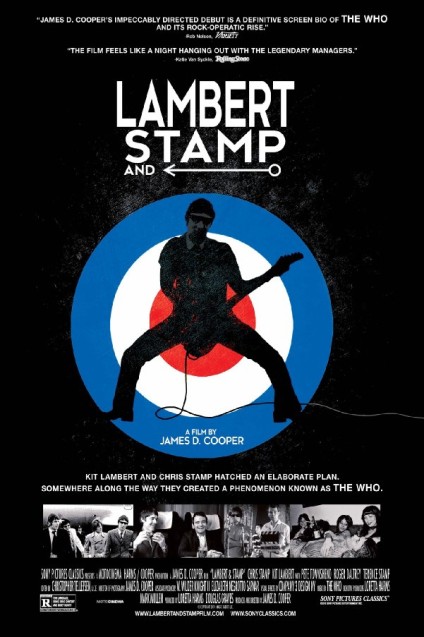 What's it about? Aspiring filmmakers Chris Stamp and Kit Lambert set out to find a subject for their underground movie, one that will reflect the way it feels to be young and dissatisfied in postwar London. This unlikely partnership of two men from vastly different backgrounds was inspired by the burgeoning youth culture of the early 1960s. Lambert and Stamp searched for months and finally found in a band called the High Numbers a rebellious restlessness that was just what they were looking for. Abandoning their plans to make a film, they instead decided to mentor and manage this group, which evolved into the iconic band known as the Who. The result was rock 'n' roll history.
My thoughts? I love documentaries about the entertainment history, and truthfully I know nothing about The Who's back story. This looks to be really pretty awesome and I look forward to watching it and learning quiet a bit.
What's it about? An aspiring novelist has an extramarital affair with a French diplomat's wife.
My thoughts? I'm enjoying the dry humor in this trailer. I'm not sure how believable the premise is, but if the film is sincere with it's characters then I'd might just go with it. It's a great cast but I'm interested in the casting of french actress Berenice Marlohe. She was pretty good as the Bond girl in Skyfall, but I'm pretty interested in seeing her be in a far lighter role with a bit more depth.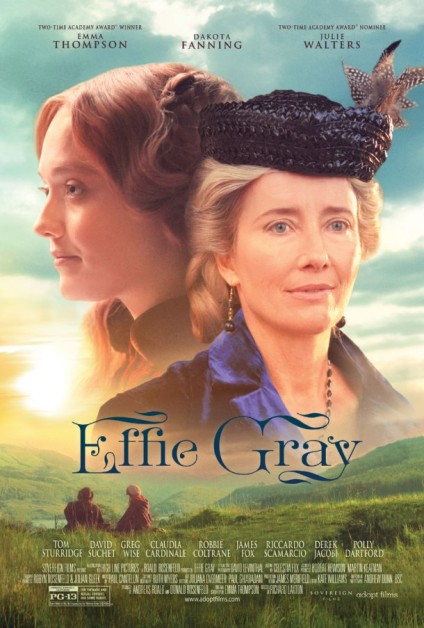 What's it about? A look at the mysterious relationship between Victorian art critic John Ruskin and his teenage bride Effie Gray.
My thoughts? I'm not usually one for historical dramas like this one, but having Emma Thompson write the screenplay is a least one way to get my attention. Her work on the screenplays for Sense and Sensibility and Wit are just sensational. Here's hoping she still can breath new life in the costume drama.
What's it about? Deckard Shaw seeks revenge against Dominic Toretto and his family for the death of his brother.
My thoughts? I can safely say I no longer feel guilty about loving these movies. This isn't guilt. This franchise is pure love for me now folks and I've been excited for this one since the first trailer. While Justin Lin didn't return to direct, judging by the footage here new director James Wan is killing it. The reviews have been great too, pointing out that this film is gonna deliver the crazy action goods while still deliver on having us like our leads. As much as I've been a fan of this series, my hopes with this one is that Jason Statham FINALLY gives these movies a truly memorable villain. This franchise needs at least one amazing villain, and I really hope that Statham's character will that villain. I know it's also gonna be bitter sweet watching this, knowing that this is Paul Walkers last film, but it seems like everyone involved wants us to still have a  great time while honoring the actor. Listen, if you're not a fan of this series, I understand.  This new one won't win you over. That being said, if you ARE a fan, I look forward talking to you guys about this one.
So what about you guys? What films are YOU most looking forward to seeing this week? Let us know in the comments below!
And if you haven't yet, don't forget to follow me on Twitter: @JustinQuizon and on Tumblr: http://justinquiz.tumblr.com/