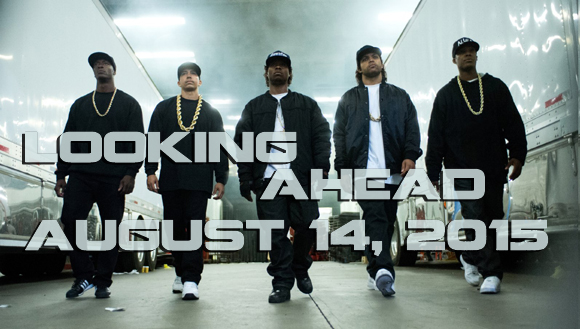 Hip Hop legends, multiple stories about young people having fun (both the good and the bad kind.), and some spy action! Another interesting variety of new films coming out this week, August 14, 2015.
So, lets start with……
What's it about? A lonely college freshman's life is turned upside down by her impetuous, adventurous soon-to-be stepsister.
My thoughts? The last time Greta Gerwig and Noah Baumbach wrote a script together, they made Frances Ha, one of my favorite films of 2013. This looks to be another solid film from the duo, and another incredible showcase of Gerwig's talent. Also impressive is the fact that this is Noah Baumbach's SECOND film he directed this year as his last film, While We're Young, came out with solid reviews. It's looking to be a pretty damn good year to be Noah Baumbach.
What's it about? A young man named Amadeo sets off on an unexpected adventure with the players of his beloved Foosball game.
My thoughts? Feels like a movie that would have been a live action flick back in the '90s, but it also seems like a pretty ok looking kids animated film. The film was originally from Argentina where it broke box office records in that country. One wonders why they are just dumping its release here like it doesn't exisit but maybe because soccer isn't as big here as it is in Argentina.
What's it about? A comedy about Allie and Harper and their needlessly difficult journey to the beach.
https://youtu.be/W-MrQSx3blg
My thoughts? What a second…is that an ORION PICTURES logo in front of this??? A quick bit of research showed me that Orion hasn't had a film released since 1999. In 2013, MGM is now using the Orion Pictures brand as a way to release what they call "specialty films". So a small, low budget indie comedy with no recognizable names counts as a specialty film. Fair enough. I actually really like what I'm seeing here. The cast seems solid and the trailers last few bits of sly wit and deadpan comedy really worked on me. If your a fan of the Comedy Central show Broad City then I feel this flick will work on you.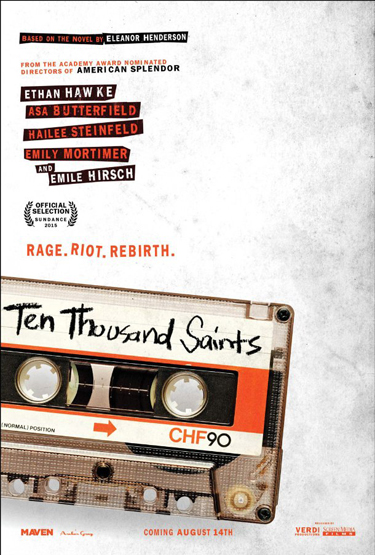 What's it about? Set in the 1980s, a teenager from Vermont moves to New York City to live with his father in East Village.
My thoughts? My love for American Splendor holds no bounds and I've been wondering what those directors(Sheri Springer Berman and Robert Pulcini) will do next. When I realized that they directed this film my interest in this movie became an automatic YES. The cast is great, the setting is fun, and I'm sure the soundtrack will be good.
What's it about? A man teaches a young woman how to become a complete weapon. 13 years later, at 18 she will approach a group of sadistic teens who killed blonde women for unknown reasons. The hunting season begins.
My thoughts? The director of this film is a dude named Tyler Shields, a pretty famous photographer in Hollywood. I stumbled on his work on YouTube, where he releases what I can best described as "moving photo shoots". It's fascinating stuff to watch, as there is no narrative but just simply the image of a celebrity shot in an artistic manner. If you wanna get a sample of this work, check out this NSFW clip below…
I'm digging the VERY stylized look of the film so far. The plot sounds decent, and I like Abigail Breslin and Wes Bentley, but judging from Shields Online work, me thinks this trailer is slightly miss-selling this film. I have a hunch the actual film is gonna be a bit more experimental and artistic and that this trailer was cut to be a bit more traditional looking. The movie has been done since 2013, so I'm curious to know why the film took so long to complete. Whatever the case this looks like a visually interesting looking film, a film that has Shields stamp all over it. Not many first time directors can have that kind of uniqueness, so I hope this movie holds together and is entertaining as a whole.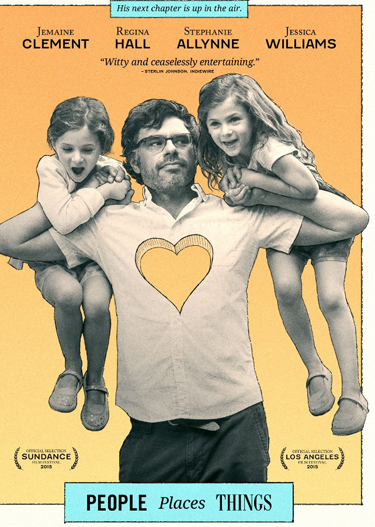 What's it about? Will Henry is a newly single graphic novelist balancing parenting his young twin daughters and a classroom full of students while exploring and navigating the rich complexities of new love and letting go of the woman who left him.
My thoughts? This looks like a PERFECT use of Jemaine Clements talents. I kinda already love his character in this, and I'm excited about the dramatic and comedic potential concern Clements character and his wife. This really looks like it's up my ally.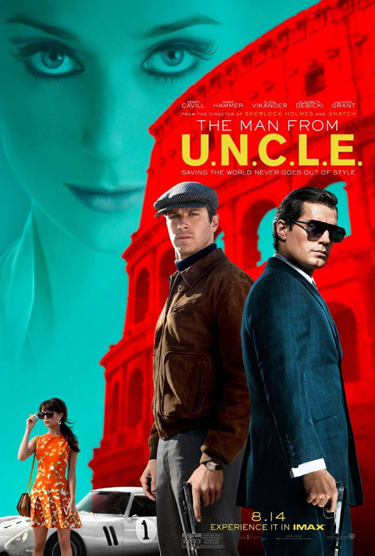 What's it about? In the early 1960s, CIA agent Napoleon Solo and KGB operative Illya Kuryakin participate in a joint mission against a mysterious criminal organization, which is working to proliferate nuclear weapons.
My thoughts? Another month, another Spy movie. I've NEVER seen a single episode of The Man from U.N.C.L.E., but I do enjoy me a fun spy action film. I love that it's set in the '60s. I love Guy Richies visuals in this and I think Henry Cavill and Armie Hammer are gonna be enjoyable to watch in this. There is NO early word on this film, so that's a bit worry some, but we'll see how it turns out when the film comes out this Friday.
What's it about? The group NWA emerges from the streets of Compton, California in the mid-1980s and revolutionizes Hip Hop culture with their music and tales about life in the hood.
My thoughts? I always will love the balls of the first trailer. In a climate that we are in right now, when the first trailer for this film (a major big studio movie) ended with use of N.W.A. iconic "Fuck the Police", who knew how much more reliant and powerful that was going to come off. I'm a bit more looking forward to this film then I was expecting. I'm diggin how F. Gary Frank is directing the film with an almost mythic like epic look, and I think there is a great deal of energy and style coming through. I've never heard of Jason Mitchell, but he is flat out impressive in the trailer alone as Eazy-E. While we can say nepotism is a reason why O'Shea Jackson Jr. got the role of Ice Cube (because he's actually Ice Cube's son encase you didn't know.) this feels like it honestly works. Reviews have been solid so far and  I look forward to going to back to this time period.
How about you folks? Which films are YOU most interested in seeing this weekend? Let us know in the comments below!