Young love, funny grandmas, action hero pot smokers and much more populate the new movies coming out this week; August 21, 2015.
Lets start with…
What's it about? A young couple bound by a seemingly ideal love, begins to unravel as unexpected opportunities spin them down a volatile and violent path and threaten the future they had always imagined.
My thoughts? Young love is an easy place to explore high emotions and high drama, but I can say this film has the strength of some two very promising actors. It seems like Ben Rosenfield and Taissa Farmiga have both great chemistry with each other and both showcase a natural on screen performance.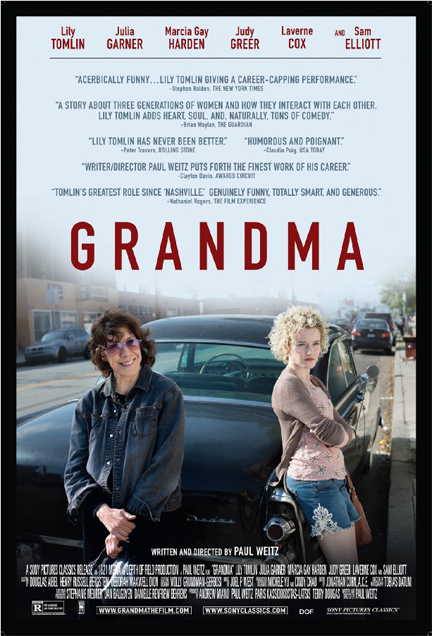 What's it about? Self-described misanthrope Elle Reid has her protective bubble burst when her 18-year-old granddaughter, Sage, shows up needing help. The two of them go on a day-long journey that causes Elle to come to terms with her past and Sage to confront her future.
My thoughts? I appreciate that Paul Weitz continues to try to make character driven films first. His last few "director for higher" studio gigs (Little Fockers and Cirque du Freak: The Vampire's Assistant) were less then underwhelming and it feels like Weitz knew if he keeped making movies like that he'd keep loosing himself. Since then all his films have been about making interesting and engaging characters FIRST. While the films themselves are not perfect, they still have more life and a personality then his studio/franchise movie work. This one looks to be his most low budgeted one yet, but it also feels like it could be his most successful film in years. It's a great role for the criminally underused Lily Tomlin and there are plenty of laughs in the trailer.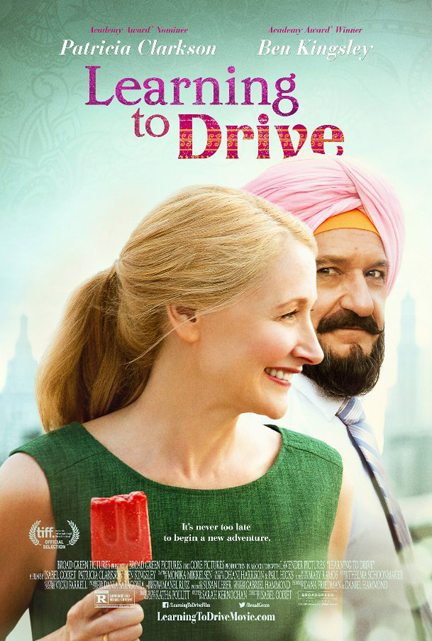 What's it about? As her marriage dissolves, a Manhattan writer takes driving lessons from a Sikh instructor with marriage troubles of his own. In each other's company they find the courage to get back on the road and the strength to take the wheel.
My thoughts? Cute looking movie, nice cast, not much I can really hang my hat on other then it looks harmless and fun.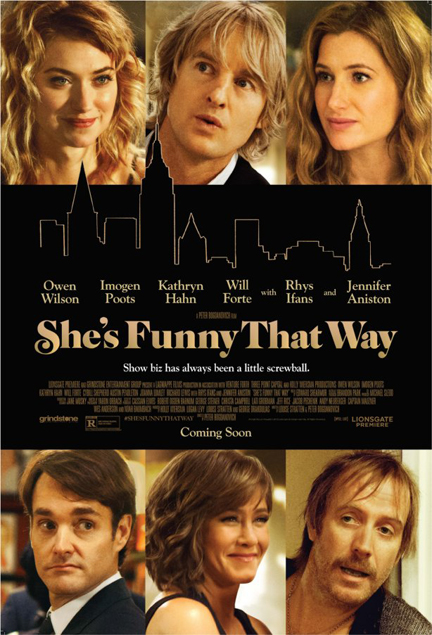 What's it about?  On the set of a playwright's new project, a love triangle forms between his wife, her ex-lover, and the call girl-turned-actress cast in the production.
My thoughts? Topsy turvy, romance comedy from the great Peter Boddanovich. It feels like a good old fashion New York-Lifestyle comedy that I remember seeing when I was growing up. Great cast, looks really funny and it seems like a nice set of memorable characters.
What's it about? The discovery of a bone and a gun send a husband and wife on separate adventures over the course of a weekend.
My thoughts? I'm not really sure what the overall story is gonna be with this one, but personally I feel Joe Swansberg works best when the film is mostly a character piece with the thinnest of plots. I almost fear that TOO much plot (any signs of plot) is gonna ruin the real reason I enjoy a Joe Swansberg flick. Besides that, there are a TON of great actors in this, and a bunch of them chopping at the bit to do some fun stuff with some clearly defined characters. Swansberg creates characters like this very easily, so let's hope that pesky plot doesn't get too much in the way.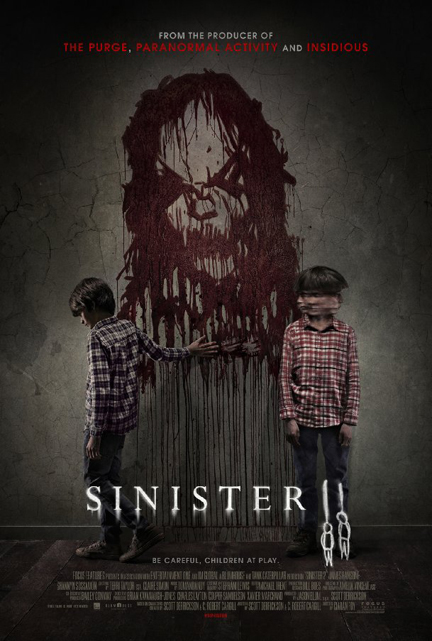 What's it about? A young mother and her twin sons move into a rural house that's marked for death.
My thoughts?  Never seen the first one. Been meaning too, but just haven't gotten around to it yet. I have honestly NO feelings about this one. Looks solid, and there are some neat scares in the trailer, but yeah, I'm pretty neutral to this trailer.
What's it about? An assassin teams up with a woman to help her find her father and uncover the mysteries of her ancestry.
My thoughts? The existence of this movie still baffles me.  The last attempt to make Hitman a movie didn't really set the box office world on fire 7 years ago, and the video game series is kinda….around. No one…anywhere….is talking about Hitman. Yet here we are….we have another film. To be clear, it's not a sequel, it's a reboot. I guess that doesn't make it that much better, but that's what it is. The action does look pretty ridiculous and fun (but a tad too much CGI for my taste) but if you want the mindless action, Agent 47 is here to shoot/punch/and blow crap up.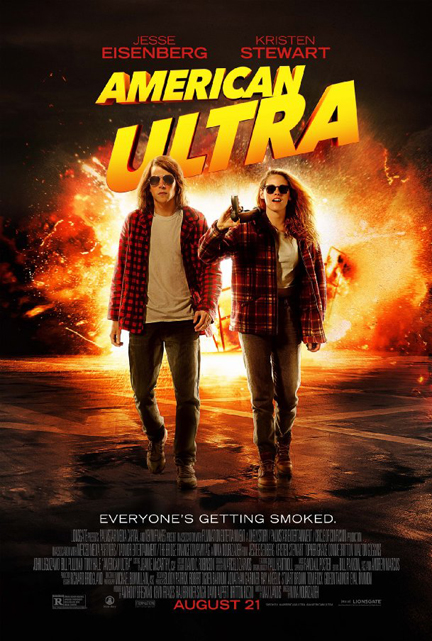 What's it about? A stoner – who is in fact a government agent – is marked as a liability and targeted for extermination. But he's too well-trained and too high for them to handle.
My thoughts? The on the surface read of this is "Pineapple Express Meets The Bourne Identity" but that's being unfair. Truthfully, I like what I see in this trailer. The humor is great, the action looks fantastic and the whole thing feels like the perfect "end of summer" movie. One of my favorite things about Adventureland was the chemistry between Jesse Eisenberg and Kristen Stewart so I'm glad to see that are back together again. I think Stewart has been doing her best to shake off the Twilight rep for the last few years, and seeing her be funny in this is the perfect film the help us forget about those movies. Eisenberg's in the same camp, as he's now got an onscreen person that also needs to be shaken off so seeing him be a killing machine is a nice twist on his image too. The film is written by Max Landis, who we have used quiet a bit of digital ink to write about on this site. This is a big year for him, as the very popular online persona finally has more than Chronicle on his resume of films he's written and gotten made. From what I can tell from Landis's interviews, he definitely KNOWS his stuff, but can he deliver on his knowledge and write a good movie? We'll see, but even if his script was great it still has to go through the filmmaking filter of director/cast/editing etc. All that aside, this does look like a fun movie with some solid laughs and some cool action.
What about you folks? Are you a huge fan of Sinister and Sinster II looks like the shiznits? Are you over Jesse Eisenberg and have no interest at all in American Ultra? Let us know in the comments below!