Plenty of new films that are coming out this week; November 14, 2014.
Not gonna even bother you guys with an intro, lets just get this party started!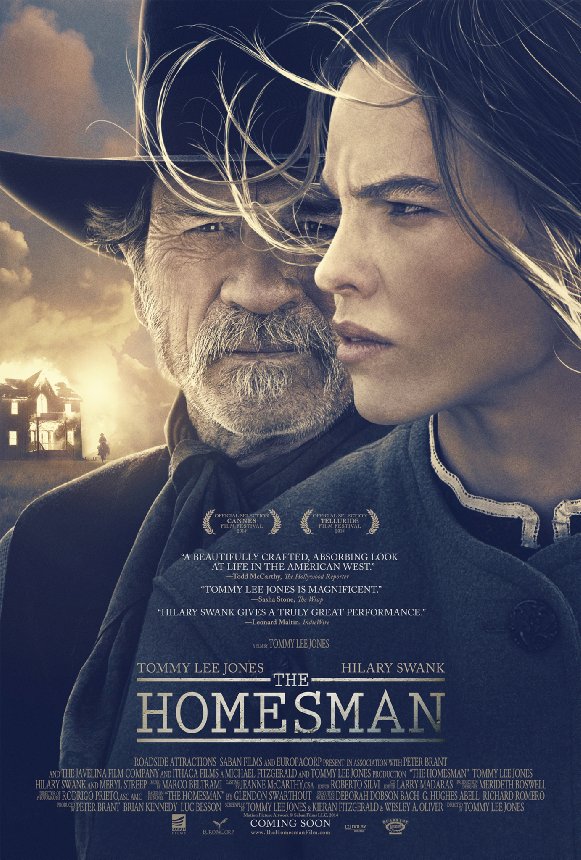 What's it about? A claim jumper and a pioneer woman team up to escort three insane women from Nebraska to Iowa.
My thoughts? I'm not gonna lie, this movies trailer is working on me. I like the idea of the story, I like the kind of character Tommy Lee Jones is playing, and this is one hell of a great cast of actors. I was wondering why there is little to no buzz on this film, but upon looking at the reviews it seems this movie is just solid, but not amazing. Good, not great. So it's not a must see, but it doesn't have to be. I really the trailer and I'm intriuged with the story. I've never seen Tommy Lee Jones other films that he directed, but this holds a lot of promise.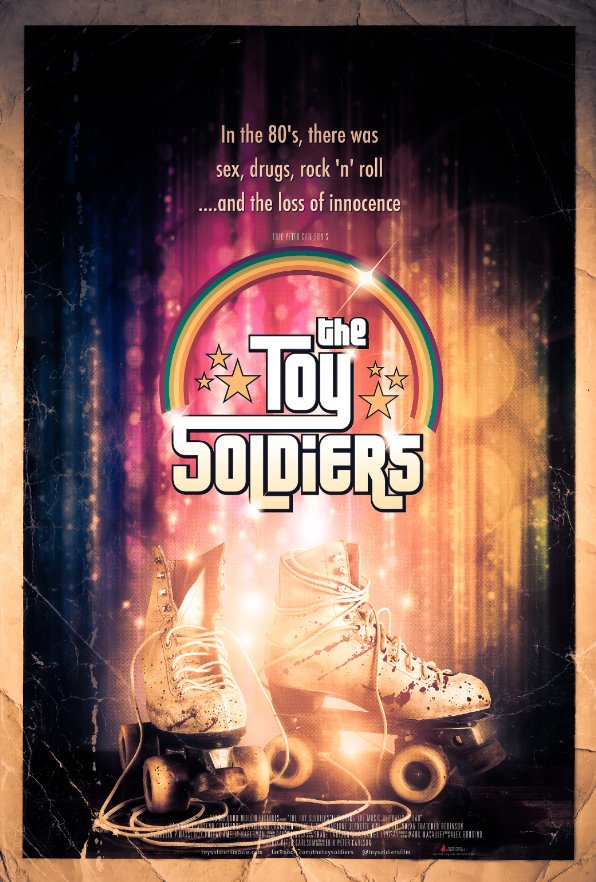 What's it about? On one evening in a decade of sex, drugs and rock 'n' roll, the innocence of youth and family unravels.
My thoughts? A very stylish looking movie, with a cast of decent to ok actors. The story doesn't seem to be very ground breaking (multiple storylines, '80s decadence etc.) I'll give them credit that it looks slick, but I think that's all this movie will have, decent visuals.
What's it about? A talented young musician on the brink of super stardom struggles with the pressure of her new-found success.
My thoughts? When the last time filmmaker Gina Prince-Bythewood did a romance drama, she made the very excellent Love and Basketball.  Smart and mature, that film would make a nice lasting impression since it's release. It's the strength of that movie alone that makes me interested in  her newest film in this genre. Can she pull off another film in the romance genre that's as good as Love and Basketball? I'd be down to watch this to find out.
What's it about? Kirk is enjoying the annual Christmas party extravaganza thrown by his sister until he realizes he needs to help out Christian, his brother-in-law who has a bad case of the bah-humbugs. Kirk's fresh look at Christmas provides Christian the chance to see Christ is where He has always been: at the center of our Christmas celebrations and traditions.
My thoughts? Plenty of folks out there can get pretty angry with Kirk Cameron…hell, me included. I get it. But as I was at the movie theaters last week I was surprised to see the poster of this movie, and well, I had to see for myself what kind of film Cameron was doing. Listen, it's pretty clear he's making a film that has a HUGE message, and I can't fault him for wanting to make a movie that's about reminding people that the holidays can be what you make of it. I think there's something to that idea, but I can tell he wanted to make a very heavy handed message film for his fan base, and this movie will be anything but subtle…and it probably won't very good.
What's it about? The coming-of-age story of Cayden Richards. Forced to hit the road after the murder of his parents, Cayden wanders, lost, without purpose… Until he meets a certifiable lunatic named Wild Joe, who sets him on a path to the ominous town of Lupine Ridge, to hunt down the truths of his history. But in the end, who's really hunting whom?
My thoughts? Werewolves were my favorite horror monsters when I was a kid. I was always fascinated with the transformation of a human to another creature (probably why I loved the Hulk so much) Werewolves were cool, but as I got older it became clear that  a good werewolf movie is hard to come by.  Obviously, American Werewolf in London is a classic, and I really love the first The Wolf Man film starring Lon Chaney Jr, but most of the time, werewolf movies are kinda terrible. This one looks to be on the verge being really bad…or really silly but entertaining. I'm betting on it being the latter. This is also the directorial debut of David Hayter, known to many as the voice of Solid Snake for the Metal Gear Solid video games. For me, I remember him in this little seen direct-to-video live action adaption of a Japanese Manga, The Guyver 2: Dark Hero…
 Wolves could very well be terrible, but it looks like it could be goofy fun, and Aquaman (aka Jason Momoa) looks like he's enjoying the chance to chew, claw, and bite the scenery. At the very least it could be a decent flick to watch with some friends while drinking beer and eating pizza.
What's it about? A journalist is detained in Iran for more than 100 days and brutally interrogated in prison.
My thoughts? I'm very excited to see this one. It seems a bit jarring to think that Jon Stewart's first film as a director would be a drama, yet if you're a fan of The Daily Show and the rest of his work, then you realize it makes sense for him to a do a movie like this. I like that I sense a bit of humor in this movie, and I wonder if the film will be a interesting mix of intense drama and some of Jon's wit. I've read some reviews for the film, and most state that it's very good, but not remarkable. Like I said about The Homesman, I don't need it to be remarkable. Good is still good and this movie looks really good.
What's it about? Based on the true story of Mark Schultz, an Olympic wrestler whose relationship with sponsor John du Pont and brother Dave Schultz would lead to unlikely circumstances.
My thoughts? Intense doesn't even begin to cover how this movie looks. It seems a bit Oscar bait-y at first when you see Steve Carrel in make up, but he seems like he's really giving it his all and he's truly transformed into the role. I really loved Bennett Miller's last film, Moneyball, but with this film Miller seems to have made a film very different from his previous works.
You know, I can speculate all I want about this movie, but Agent Earl has already seen the film! Here's his quick thoughts on it…..
"Based on a true story, Foxcatcher is one of those films that seem to prove the axiom, "Truth is stranger than fiction." It's a good film with great performances all around. Everyone seems to disappear into their roles, and into the story, especially Steve Carell. Fair warning, though:The film is deliberately paced, with heavier subject matter. If you're looking for a pick me up – go elsewhere."
If that film doesn't seem like something you're up for, then maybe the next one will be more your alley….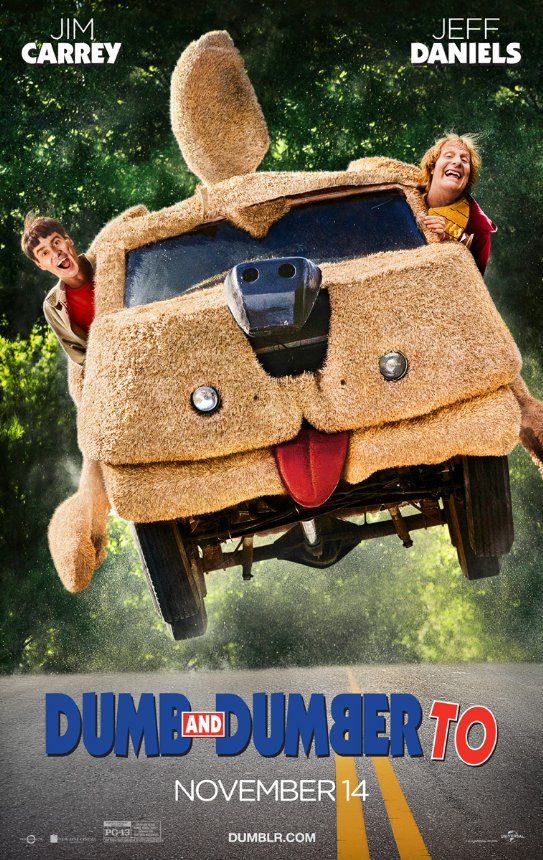 What's it about? 20 years since their first adventure, Harry finds out he has a daughter who was adopted. Lloyd and Harry try to find Harry's adopted daughter.
My thoughts? Sequels to comedies are tricky (like Anchorman 2, a film that didn't work on me as well as the first one) Sequels to movies that are way past 10 the year mark are tricky. (Tron: Legacy.)This movie is both of those, so that means the stacks are up against it.
But,one can argue this is the exact movie everyone involved needed to do.  It's pretty clear, Jim Carrey is no longer the big draw as he used to be. The Farrelly Brothers haven't made a solid hit in a really long time. Jeff Daniels (while getting a lot of acclaim for his work in The Newsroom) hasn't done a comedy like this in YEARS.
Maybe it's an act of desperation. Maybe it's an attempt to just make a quick buck. Maybe they are all creatively bankrupt.
OR, maybe…just maybe….the Farrelly's finally figured out a way to make a new movie and have it been as funny as the first one. Maybe Jim and Jeff are so excited to jump back into these roles, simply for the fun of it. Keeping in mind, the only other sequel that Jim Carrey has done was Ace Ventura : When Nature Calls, which means Carrey doesn't decided to make a sequel all the time.
Maybe this could actually be a movie they are legit passionate to do.
And you know what, I totally laughed during this trailer. I still see some of the issues I have with comedy sequels in this trailer (i.e. Repeat the jokes from the first film but do them a bit different) but it's pretty great to see Jim and Jeff back at it and having a blast doing so.
Here's hoping this works for these guys, and that they deliver a sequel that could, at the very least, stand next to the first one as an equal and not be a movie they will ignore and pretend they didn't make…you know…like this one…
So, what films are YOU guys excited to see this week? Let us know!