Things are gonna be a bit simple for the next few weeks. Yes, we'll get a couple of really big franchise films but we just won't get the amount of movies that we've gotten in the last few weeks. For this week, November 21, 2014, we only got four movies coming out.
One of the movies coming out this week is  JUGGERNAUT of a franchise, so it makes sense that it's the only big studio film to come out this week. No one wants to challenge it, except for a few smaller release films. Let's start with…
What's it about?  A group of friends on a weekend trip to a cabin in the woods find themselves terrorized by alien visitors.
My thoughts? This looks like it could be strangely entertaining, as the visual effects aren't half bad. I think the plot of the movie is also bug nuts. It basically wants to do a "cabin-in-the-woods" horror movie yet throw in all the crazy weird alien abduction cliches and twist them as an evil joke. Kinda intrigued by  this one.  (Thought, was there no other name for this movie? I'm not sure if the title feels too generic….or it feels like it could be mistaken for a gritty redo of E.T.)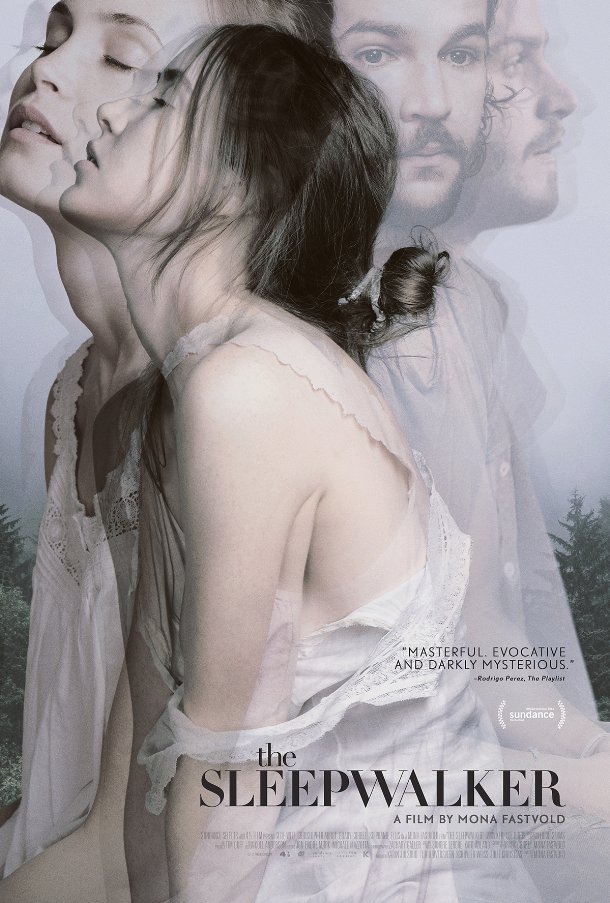 What's it about? A young couple, Kaia and Andrew, are renovating Kaia's secluded family estate. Their lives are violently disrupted upon the unexpected arrival of Kaia's sister, Christine, and her fiancé, Ira.
http://youtu.be/tvMfrpid7Rg
My thoughts? …..and you know, sometimes you watch a trailer and you just feel absolutely nothing for it. The visuals look solid. The actors seem fine but I just don't know what the story is and what kind of movie this is. This doesn't look good or bad…it just feels…well…there.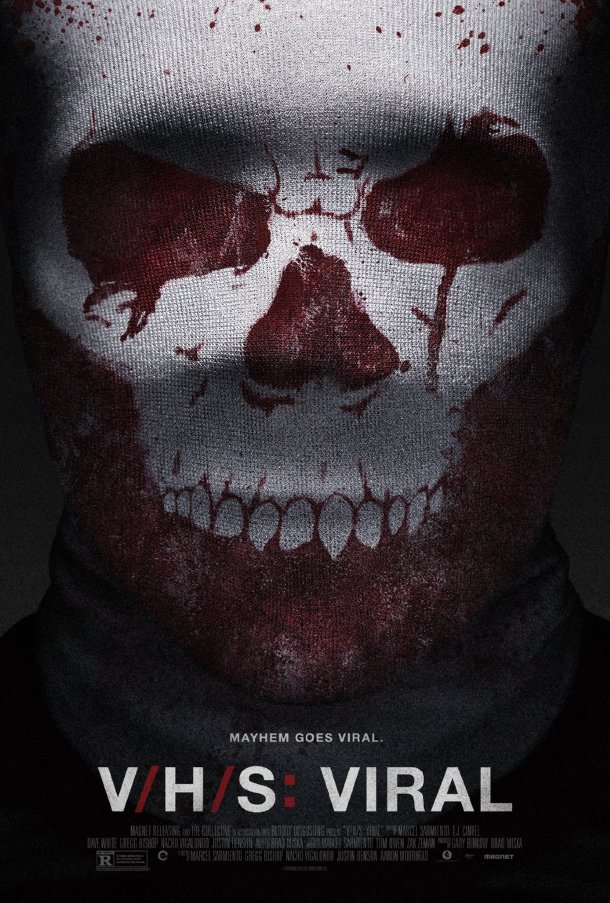 What's it about? Follows fame-obsessed teens who unwittingly become stars of the next internet sensation.
RED BAND TRAILER!
My thoughts? I still haven't seen the first two V/H/S mvies (specifically the second one, as the reviews for that one were great) This new anthology  has a couple of directors I like making films for this new installment. One is Nacho Vigalando, who directed the just released Open Windows, but also the excellent Timecrimes. Funny enough, Nacho also wrote and directed a film called Extraterrestrial, which is not to be confused with the film called Extraterrestrial that's also coming out this week. This installment also has Gregg Bishop, a very talented director who should be making way more movies. He made the superfun Dance of the Dead, and the very low budget  yet surprisingly entertaining horror action film The Other Side (which stars a young Jaime Alexander aka Sif from the Thor films.). Both are worth your time. Another interesting director is Marcel Sarmiento, who made the really creepy but interesting film Deadgirl…which of course is to be confused with the book Deadgirl written by our very own Agent Bobby (aka copies of THAT book are available one AMAZON, so do yourself a favor and buy it.)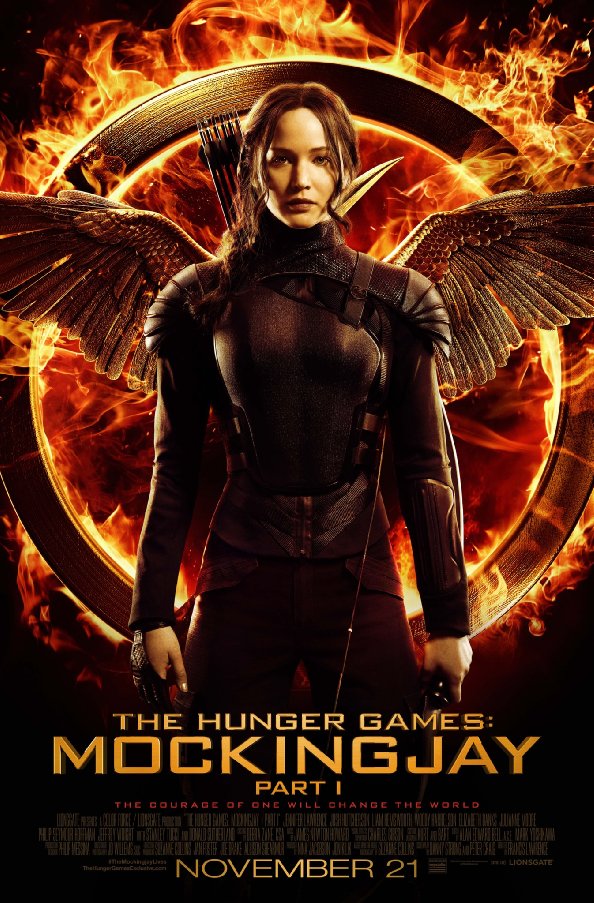 What's it about? When Katniss destroys the games, she goes to District 13 after District 12 is destroyed. She meets President Coin who convinces her to be the symbol of rebellion, while trying to save Peeta from the Capitol.
My thoughts? I've already written about this film here, but I still remain very excited to see it. I've read a couple of reviews already, and so far the film will certainly deliver. Granted, I'm ready for it to feel more like a half a movie since it's just part 1 of 2, but regardless, I have high hopes that the film will quiet enjoyable…even if it is half a movie.
How about you folks? Is it all about Katniss shooting some mothereffers down with her bow and arrows?Or, are  you more excited about another film this week? Let us know in the comments a below!