We move on from October and move up to November! The first week in November, and we slowly start heading our way to the holiday films. So what new movies will be coming out on November 7, 2014?
A very interesting mix this week. We have a few left over thrillers that didn't come out in Oct0ber, an interesting indie historical drama, two very highly anticipated films.
Starting this weeks list of we have…….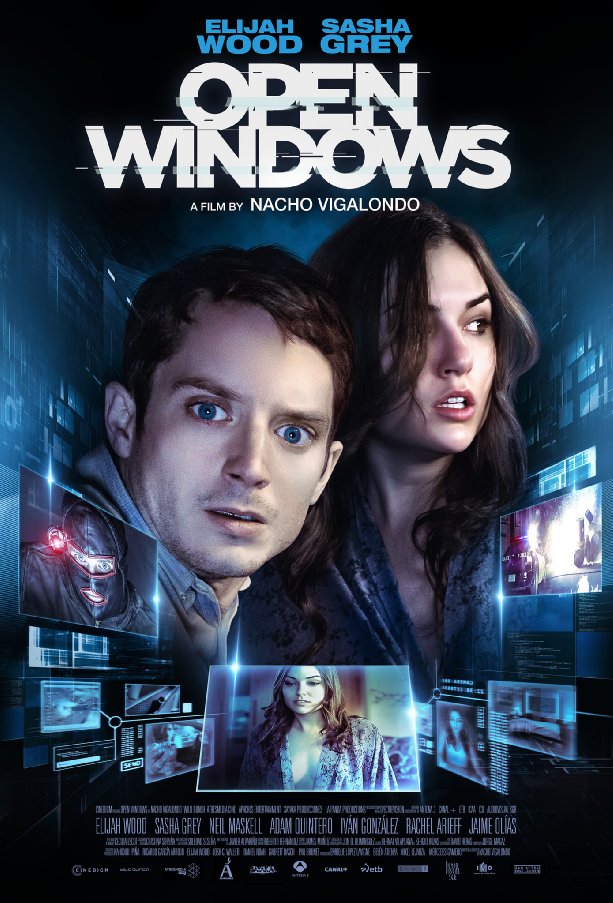 What's it about? An actress named Jill refuses to have dinner with Nick, a fan who won a date with her in an Internet contest. In return, a guy named Chord, posing as Jill's campaign manager, helps Nick to follow in the footsteps of the actress from his own computer. Nick starts a game in which he realizes that he is only a puppet into the maniacal plans devised by Chord, to hunt down the star.
My thoughts? Upon watching the US trailer and the international trailer, I decided on the International Trailer to post because I think it's does a better job selling the film. Director Nacho Vigalando has gain a bit of a following in the indie genre film fanbase. It started with his film Timecrimes, a movie that got a ton of really get reviews when it came out. I  really love Timecrimes, and thought it was a ingenious way of shooting a time travel film on a smaller budget and with no CGI effects. To be fair, I know at least one other AGENT of GUARD who disagrees with me on that film, and felt that the characters were written in a fashion that only served the plot of the film. Fair enough. That issue could be prevalent in this film, a movie that uses modern technology as a way to do a new take on the action thriller.  I'm also really intrigued with Elijah Wood's film choices lately as he's been hanging out in the horror/thriller genre for a bit. He's got this film , the remake of Maniac and Grand Piano. What's cool is that he's been picking really interesting horror/thriller movies and are trying to be unique, both in the filmmaking and in the execution of the story.  This one has potential to be really something.
What's it about? The story of Abraham Lincoln's childhood in the harsh wilderness of Indiana and the hardships that shaped him, the tragedy that marked him for ever and the two women who guided him to immortality.
My thoughts?  Is it any shock that Terrance Malick is a producer of this film? It looks as if he directed it himself. It does kinda make sense that the film has his aesthetic since it's director, A.J. Edwards, was Malick's editor for his film To The Wonder. It's interesting to see that this trailer decided to not push the fact that the main character is Abraham Lincoln, but I sense they felt that will make the movie feel a bit silly. I do think making a film in this shooting style  gives it a different look and tone then trying to make it feel like another historical drama.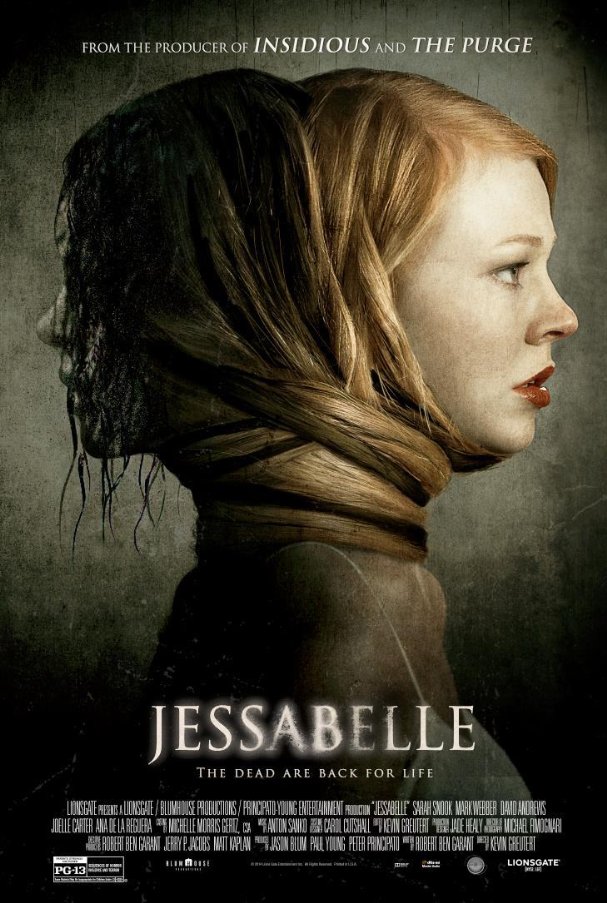 What's it about? Returning to her childhood home in Louisiana to recuperate from a horrific car accident, Jessabelle comes face to face with a long-tormented spirit that has been seeking her return — and has no intention of letting her escape.
My thoughts?  Huh….judging from the trailer, this movie was suppose to come out this past August. It got un-ceremonially moved to November. Hmmm…not a good sign. It looks decent, but I am intrigued with one thing about the movie. The credited screenwriter is Robert Ben Garant and he's mostly known for comedies. He co-wrote the Night at the Museum movies, was a member the comedy troupe The State (one of my favorites), co-created Reno 911, etc. This is the first time I've heard of him doing horror, and that's really interesting. He apparently has another one coming out next year, so it's neat for me to see him transition into horror films for a bit.
What's it about? A look at the relationship between the famous physicist Stephen Hawking and his wife.
My thoughts? I've said before, I've had my problems with biography movies. They usually feel like cliffnotes of a persons life, but never feel like films that have a true story in it's time frame. That being said, I can't ignore the fact that Eddie Radmayne is PERFECT casting as Stephen Hawkins. Reviews for this film has been really good so far, and I hope that it's much more then I fear a typical bio-pic ends up being. Though…wouldn't it be hilarious if the movie took a turn and started looking like this….
What's it about? The special bond that develops between plus-sized inflatable robot Baymax, and prodigy Hiro Hamada, who team up with a group of friends to form a band of high-tech heroes.
My thoughts? The first true sign of the Marvel's buy out from Disney, this film was inspired by a Marvel comic that, in all honesty wasn't very good in the first place. (Click here to read Agent Andrew's write up about the Big Hero 6 comic.)  Now I get why 90% of the marketing has been about Baymax, the adorable inflatable robot, but I did wish that the film's trailer sold the rest of the gang as well. BUT, clearly Baymax's cuteness has been enough of a draw to get people excited for the film. Hell, I'll even admit that the damn big puffy dude is my favorite thing the trailer too. Interesting enough, the marketing has only recently been trying to tie itself from the Marvel Comics connection but it makes sense. After the success of Guardians of the Galaxy, Marvel Studios is pretty unstoppable right now. As for Disney Animation right now, I've been really enjoying these last few films; Tangled, Wreck-it-Ralph and the juggernaut  that is Frozen. If they can maintain the heart these last few Disney films has, with the fun action and character work that the Marvel Studios movies have, then Big Hero 6 is gonna connect with moviegoers like crazy.
What's it about? A group of explorers make use of a newly discovered wormhole to surpass the limitations on human space travel and conquer the vast distances involved in an interstellar voyage.
My thoughts? Why speculate on if I think this movie is gonna be good or not? Why not just read our official review of the film from our own Agent Earl himself! So click here, read his review and check back here!
…………………………….
Welcome back! The best thing about reading Earl's review is that it allowed me to get a more realistic expectation for the film. Nolan has become a beloved and trusted filmmaker, but  The Dark Knight Rises proves to me he isn't perfect. Personally, I thought The Dark Knight Rises had several big flaws to it in terms of the screenplay, but his skill as a filmmaker was never in question and his work as a director in that film is still impressive. Here Nolan is promising to keep pushing his ambition and to go bold with his filmmaking. From Earls' review it seems he does just that, but apparently it falls a tad bit short on the screenplay in terms of dialogue and whose story the film is.  But, I do plan on seeing it on Imax this week and to look forward to be swept up in the visuals and the scope of this film.
So what films are YOU most looking forward to seeing? Let us know in the comments below!