Hows everyones September been so far? It's been a really quiet one for me, but I do feel like there has been plenty to enjoy if you just want to go out to the movies (especially if you're in Southern California since the heat has been pretty unbearable for us.)
So, here are the movies that I've got the most interest this week. We've got a cartoon Dracula, Old man interns, cannibals and badass western heroines. Also, it's a very HIGH ratio of movies that "THE" in the beginning of the films title.
So, let's start with….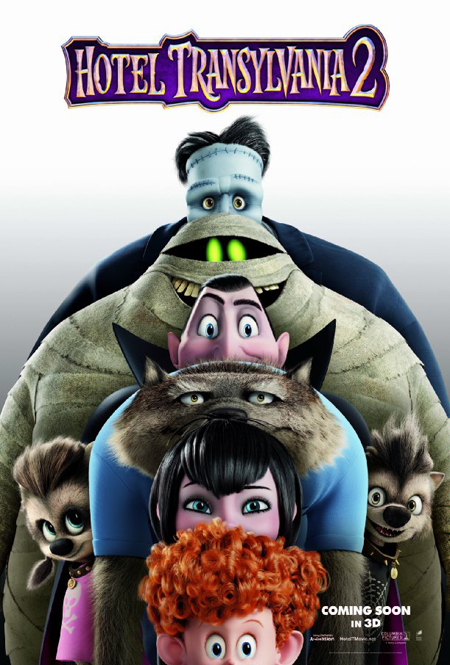 What's it about? Dracula and his friends try to bring out the monster in his half human, half vampire grandson in order to keep Mavis from leaving the hotel.
My thoughts? The first one was a small delight. Super fun with some enjoyable characters. Thing I loved most about the first film is how Genndy Tartakovsky allows his characters to be ANIMATED characters. Despite the fact that they are CGI characters, they are animated to move like classic 2D characters. They stretch, they bend and give wild expressions. It's lovely. The story itself was good, not memorable, but the characters were likeable enough that I'm down to see this one.  
What's it about? 70-year-old widower Ben Whittaker has discovered that retirement isn't all it's cracked up to be. Seizing an opportunity to get back in the game, he becomes a senior intern at an online fashion site, founded and run by Jules Ostin.
My thoughts? I genuinely like the chemistry between Hathaway and De Niro in the trailer. It feels like a movie I wouldn't mind seeing with my mom. Simple, harmless fun. Also, kinda interesting seeing Hathaway in an almost role reversal from her gig in The Devil Wears Prada, this time SHE'S the boss of a huge business. Nancy Meyers has written a few movies I've liked (Father of the Bride and The Parent Trap remake) and a few I didn't (The Holiday and I Love Trouble) but I enjoyed this trailer, so I feel like we're getting the Nancy Meyers I like.
What's it about? A group of student activists travels to the Amazon to save the rainforest and soon discover that they are not alone, and that no good deed goes unpunished.
My thoughts? I know that Eli Roth is a very divisive filmmaker, but I personally like his flicks. Thought I am very tired of his formula; kids enter a foreign situation…then shit hits the fan. (Which is why I'm looking forward to his next film Knock Knock. That one is just different enough from his other films that I'm really pulling for him to make it work.) I do truly think that Eli Roth has a genuine skill at creating tension and this film's premise is nothing BUT tension.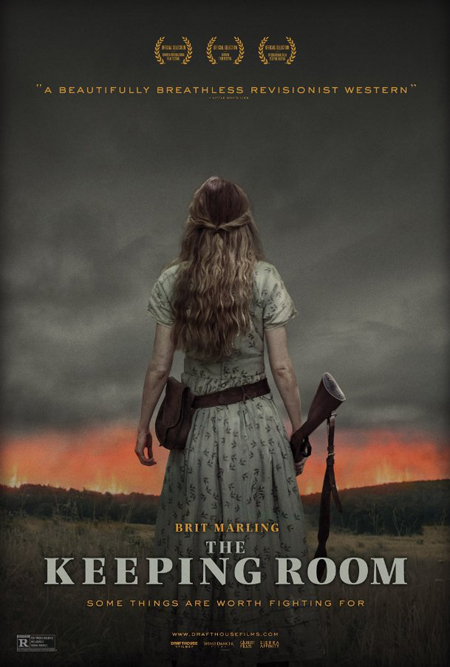 What's it about? Left without men in the dying days of the American Civil War, three Southern women – two sisters and one African-American slave – must fight to defend their home and themselves from two rogue soldiers who have broken off from the fast-approaching Union Army.
My thoughts? Brit Marling and Hailee Steinfeld in a tension filled, action packed western that has them vs the world?  That kinda sounds great. Another seal of approval? It's a Drafthouse Films release,  and that company has some great taste. If they are releasing it, than that means this is a film worth seeing.