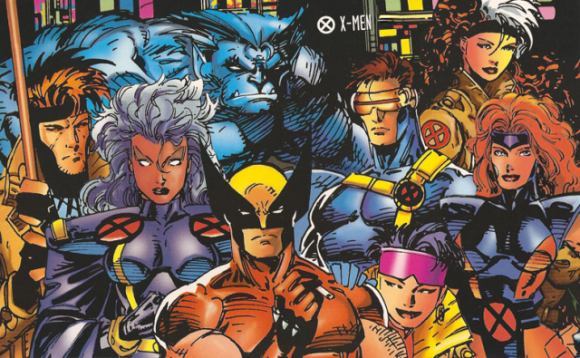 X-Men Apocalypse has now been released for a week and it seems like the reviews for the film have been a decidedly mixed bag.
While I'm not even CLOSE to disliking it in the same manner as Batman V. Superman: Dawn of Justice, it also isn't in the same ballpark as the elated feelings I have for Captain America: Civil War.
For me X-Men Apocalypse feels like….well….an X-Men movie. For better or worse…this is what an X-Men movie feels like. It's actually very much the same feelings I had for the X-Men comics themselves.
The comics are very dense with continuity, filled to the brim with characters, plots that feel crazy and left field, but when it's good, when the action is spectacular, when the character moments work…it's almost worth dealing with the insanity.
Until it becomes clear that the insanity is getting a bit much for me.
That's were the movies are at now.
The last three films in the franchise (yeah…Deadpool included) have decided to throw caution in the wind, as well as logical continuity.
Now that's ok when it concerns Deadpool since the film wants to play in it's OWN crazy-out-there-corner of the universe, but what about the main X-Men movies themselves?  It seems to me that director Bryan Singer has been having fun with basically FIXING the X-Men movies since the messes that we call X-Men: The Last Stand and X-Men Origins: Wolverine.
For me, he's done a decent effort.  B+ to B- if I was a grading teacher on his work. He did his job, he cleaned up the mess that X-Men: The Last Stand and X-Men Origins: Wolverine left.
Now I think it's time for Bryan Singer to walk away a bit(And apparently, he's already planning on doing that.) He can still be a producer for the next film, but directing the next movie? I think we should let someone else jump on the director's chair for that one.
So, the real question is….WHO?
The criteria has got to be the following.
1.) Has a strong understanding of characters and story. (DUH)
2.) Has a unique visual look.
3.) Has the hunger to do a film like this.
Back in the day, Bryan Singer was ALL three concerning this franchise. The film that got him on the map, The Usual Suspects, isn't so obviously a resume to give him X-Men. But it did show that he had a unique voice, a GREAT understanding of character, and the drive to make a big film.
So…since this is Pipedreams, I have some interesting choices that you wouldn't assume be folks who could do an X-Men movie.
First off…
Karyn Kusama
Films she's made: Girlfight, Aeon Flux, Jennifer's Body, and The Invitation.
Why her? Karyn is a solid director who's got a great voice in film when used correctly.
Her character work in Girlfight and Jennifer's Body (yes, I'm defending that flick) is quite strong and her action sequences in both were really good. Her new film, The Invitation, is getting some great responses. While Aeon Flux looks to be a bad bruise on her resume, it's been pointed that Flux was another case of the filmmakers getting the film taken from them from the studio.(Click here to read all about that headache she went through.) She's got the chops, and she's definitely got the hunger to prove that she's ready for another swing at a bigger film again. And with the kind of alienation that her characters have felt in her films, she seems like someone who could get the X-Men.
Darren Aronofsky
Films he's made: Pi, Requiem for a Dream, The Wrestler, The Fountain,Black Swan and Noah.
Why him? He's one of my personal favorite directors. His films have an incredible visual style and have been critically acclaimed. He seems like a HUGE left field choice. But the real reason why I'm throwing his name in the hat? He's a HUGE comic book fan, and has been trying to get some kind of a comic book adaptation off the ground since the beginning of his career. At one point he was gonna direct films based on the following comics; Watchmen, Ronin, and Batman (granted his Batman film sounded INSANE.) The closest he's gotten has been the moment he was set to direct The Wolverine. Supposedly he left the film when the studio wouldn't let him have final cut. Perhaps maybe now they will let him? I still would love to see him take on a comic book movie.
John Cameron Mitchell
Films he's made: Hedwig and the Angry Inch, Shortbus, and Rabbit Hole
Why him? He's got an incredible, visual eye, and an unique voice concerning his storytelling sensibilities. And his films are filled with characters that feel isolated, and alone, and just hoping to find acceptance. All these elements that could be interesting to explore in a more smaller, perhaps intimate,  X-Men film. While I don't think Mitchell would EVER find himself to be interested in a comic book movie, I feel he's got the right voice as a filmmaker (and the range, as Hedwig and Rabbit Hole couldn't be more different from each other.) that it would be REALLY intriguing to see what he would do with a film outside his comfort zone.
Kimberly Pierce
Films she's made: Boy's Don't Cry, Stop-Loss, and Carrie.
Why her? Boy's Don't Cry and Stop-Loss showcase a great sense of character work. Characters that feel like they have to hide, not stand out, and even need to run away. And why her remake of Carrie wasn't well received, some reviews have mentioned the moment when Carrie discovers her powers that the scene felt vaguely X-Men-ish. Why not let her handle the real deal?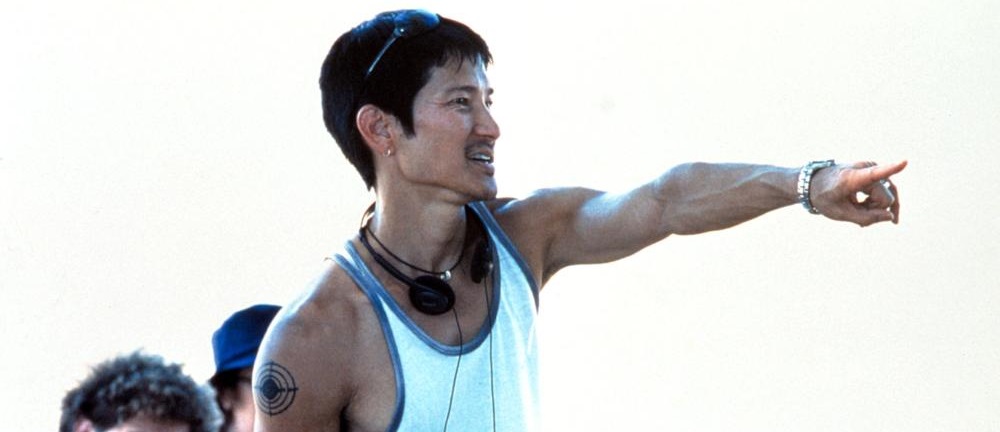 Gregg Araki
Films he's made: The Doom Generation,  Mysterious Skin, Kaboom, White Bird in a Blizzard (and much more.)
Why him? Ok…so this one is BY far my most outlandish suggestion. Gregg Araki isn't what we call a "commercial" director. His films are outlandish, in your face, and and intense. BUT yet, I can't help but feel an X-Men movie could be injected with a bit more of an attitude. His films also explore lost, isolation, and embracing one's own weirdness. Of all the folks I mentioned in this list, I feel like Araki is the one with the LEAST interest in making anything remotely like an X-Men movie. But at the same time, I can't help but be fascinated with what he might do with it. His films are filled  with characters getting ready for an impending doom, much like the '90s X-Men. Gregg also made his impact as a very '90s indie director and if the next film is truly set in the '90s, I think it would be fun to see Araki film it like a '90s film. Again, I think it would be highly unlikely for Gregg Araki to do anything like an X-Men movie, but I can't help but wonder…what kind of film would that be?
And that's what I kinda want out of the X-Men movie series right now. Fresh voices to brighten it up.
I know my choices are weird and VERY unlikely, but the X-Men movies need to up their game. They have to stand out, something that Deadpool did.
Maybe indie directors may not be the right answer, but some out of the box thinking would be a nice idea to help spin the characters out of their sameness.