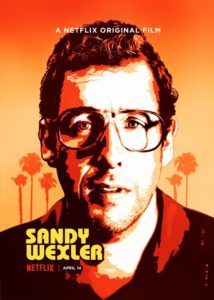 Adam Sandler will not stop making movies and Netflix has made sure that anyone can see them. The question is, will anyone want to watch these films?
The newest release from Happy Madison Productions on Netflix is Sandy Wexler. Sandler plays the titular character, a talent manager in the 90s who is down on his luck. His clients include a daredevil stuntman (Sandler-film regular Nick Swardson), a washed-up comedian (SNL alum Colin Quinn), and a ventriloquist (Paul Blart himself, Kevin James). The plot picks up when Wexler takes on a new client, Courtney Clarke (Jennifer Hudson), after discovering her at Six Flags Magic Mountain.
What Sandler excels at is cringe-worthy comedy and outlandish set-ups. Wexler is a character made of cringe. He's constantly making up stories to prove how good of a manager he is, only to be shot down by those he's trying to impress.The only problem is, it isn't funny in this movie. It's sad. Wexler is washed up and Clarke is his only hope.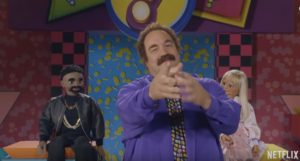 Steven Brill directs the story as best he can, but the best gags are not in Sandler's performance. James provides the most laughs with his ventriloquist whose dummies are more than performance pieces to him. Hudson seems to have stooped too low with this film. She isn't given any real comedic material, and her storyline is too dramatic for the egg-on-his-face Wexler character.
It wouldn't be a comedy film set in the past without a few references to modern day stars and companies. Except that this film is over-filled with lines like, "Don't buy stock in Apple" and "A store that only sells coffee, that won't work!" Besides all that, the love story in the film feels so out of place. It bogs down the actually comedic scenes on the sidelines.
Sandy Wexler is also a film filled with cameos. Some make sense, like Lorne Michaels and Conan O'Brien. Others don't, like George Wendt. Sandler also falls into the weird web of casting his entire family as roles in the film.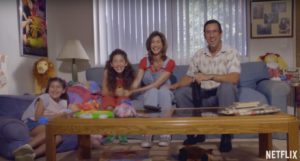 Besides the failed love story, the lack of comedic timing from Sandler, and the film dragging on past two hours, there is something else that doesn't feel quite right with Sandy Wexler. The 90s weren't that long ago and this nostalgia feels rotten.