So, over the past week, I've really been thinking about my fledgling voice acting career and what course of action I should take to further it every day. What classes should I look into? Should I even worry about cutting a demo at this point? How can I keep improving without having to dip into my non-existent coffers? Am I unrealistic to want to do mostly video games and animation? Do I really have to do commercial stuff? Yes, Earl I think you do.
Either way, it's seeped into my little corner of Agents of GUARD, and now I bring you a short list of people I would like to be one day when I grow up. Everyone thinks about David Hayter, the voice of Solid Snake, when the subject of video game voice acting comes up, but there are a few other folks who have carved out a Star Destroy-sized resume when it comes to digital entertainment:
 6 Prolific Voice Actors in Video Games
… and where you may have heard them
 1. Jennifer Hale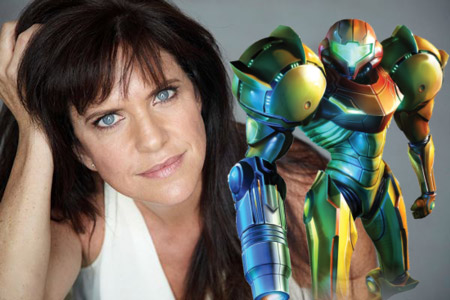 In Game: female badasses Fem-Shepherd from the Mass Effect Series and Samus Aran from the Metroid Prime series.
Out of Game: Aayla Secura from Star Wars: The Clone Wars and Jean Grey from the most recent X-Men animated series
Number of Video Game Credits: 152 – IMDb
2. Crispin Freeman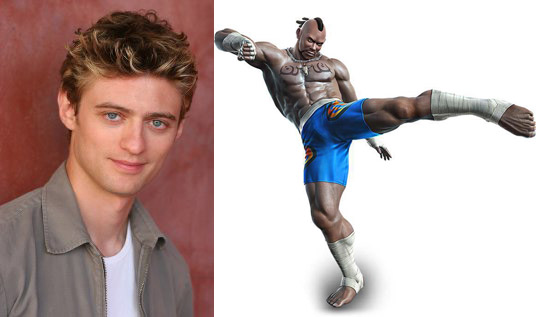 In Game: Male Wizard from Diablo III and Bruce from the Tekken Series
Out of Game: Itachi Uchiha/Ebisu from Naruto Shippuden and Balmung from the .hack series.
Number of Video Game Credits: 112 – IMDb
3. Michael McConnohie
In game: Kano from Mortal Kombat and The Lich King from World of Warcraft
Out of Game: Dae-su Oh from the English Dub of Oldboy, D from Vampire Hunter D, and Cross Country from G.I. Joe
Number of Video Game Credits: 104 – IMDb
4. Tara Strong
In Game: Harley Quinn from Batman: Arkham City, Rikku from Final Fantasy X, and Rachel from the Ninja Gaiden Series
Out of Game: Almost everything… like Twilight Sparkle from My Little Pony, Huntresss from Batman: The Brave and the Bold, and Bubbles from The Powerpuff Girls
Number of Video Game Credits: 102 – IMDb
5. Robin Atkin Downes
In Game: Male Demon Hunter from Diablo III, Conrad Roth from the 2013 Tomb Raider reboot, Travis Touchdown from No More Heroes
Out of Game: Mumm-Ra in the recent Thundercats reboot and Byron/Morann from Babylon 5
Number of Video Game Credits: 208- IMDb
6. Grey DeLisle
In Game: Selina Kyle/Catwoman from Batman: Arkham Series, Female Wizard from Diablo III, Nova from StarCraft II
Out of Game: Padme Amidala/Asajj Ventress from Star Wars: Clone Wars, Daphne from recent Scooby Doo releases, Azula from Avatar: The Last Airbender
Number of Video Game Credits: 121 – IMDb
7. Yuri Lowenthal
In Game: The Prince from the Prince of Persia Series, Matt Miller from the Saints Row series
Out of Game: Keigo Asano from Bleach and Ben from the Ben 10 Series
Number of Video Game Credits: 188 – IMDb
8. Nolan North
In Game: Desmond Miles from the Assassin's Creed series, The Penguin from the Batman: Arkham series, and Nathan Drake from the Uncharted Series
Out of Game: Deadpool from everything, The Kraang from the new TMNT series, and Conner Kent/Superboy from Young Justice
Number of Video Game Credits: 188 – IMDb
9. Fred Tatasciore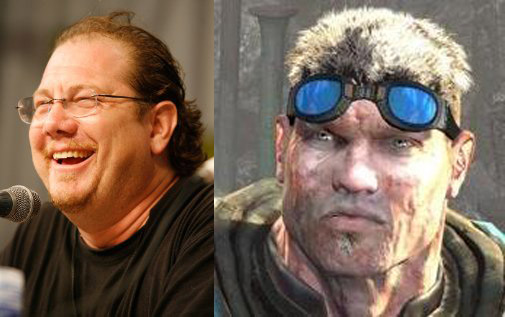 In Game: Damon Baird from the Gears of War series, Saren Arterius from Mass Effect, and the Brutes from Halo 3
Out of Game: Most iterations of the Hulk and Bane, Samuel L. Jackson in Team America
Number of Video Game Credits: 237 – IMDb
This, of course, is not an exhaustive list of all the VA badassery in the video game world. There are at least… 3 more I can think of that I would call "prolific." …enough for a second article? Wait! Is Agent Earl hoarding article ideas? Maybe.
Ok. Most likely.
Almost certainly.