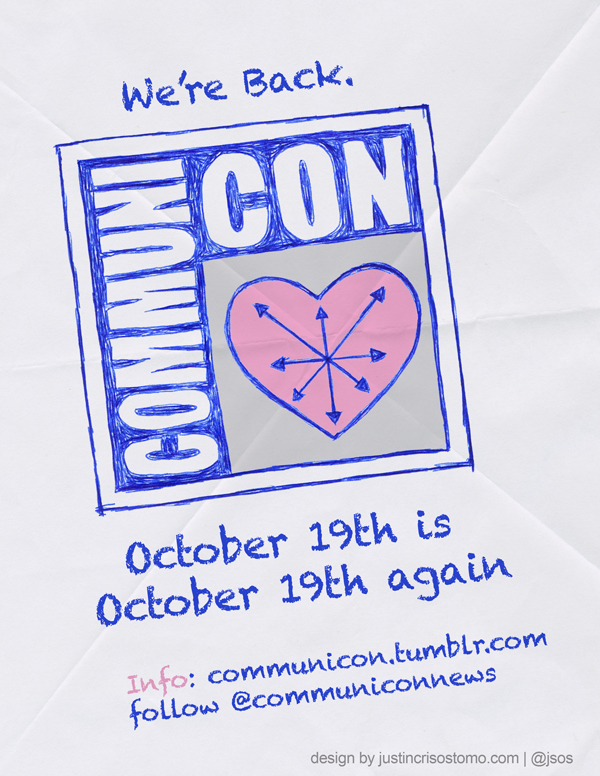 Greetings, GUARDians!  If y'all haven't heard of CommuniCon, it's a Los Angeles-based, fan convention for the awesomely awesome NBC show, Community.
And this time around, I've volunteered to help out!
You're probably wondering what happened to the entry from Day 1.  Well, I couldn't make it. So, that doesn't exist.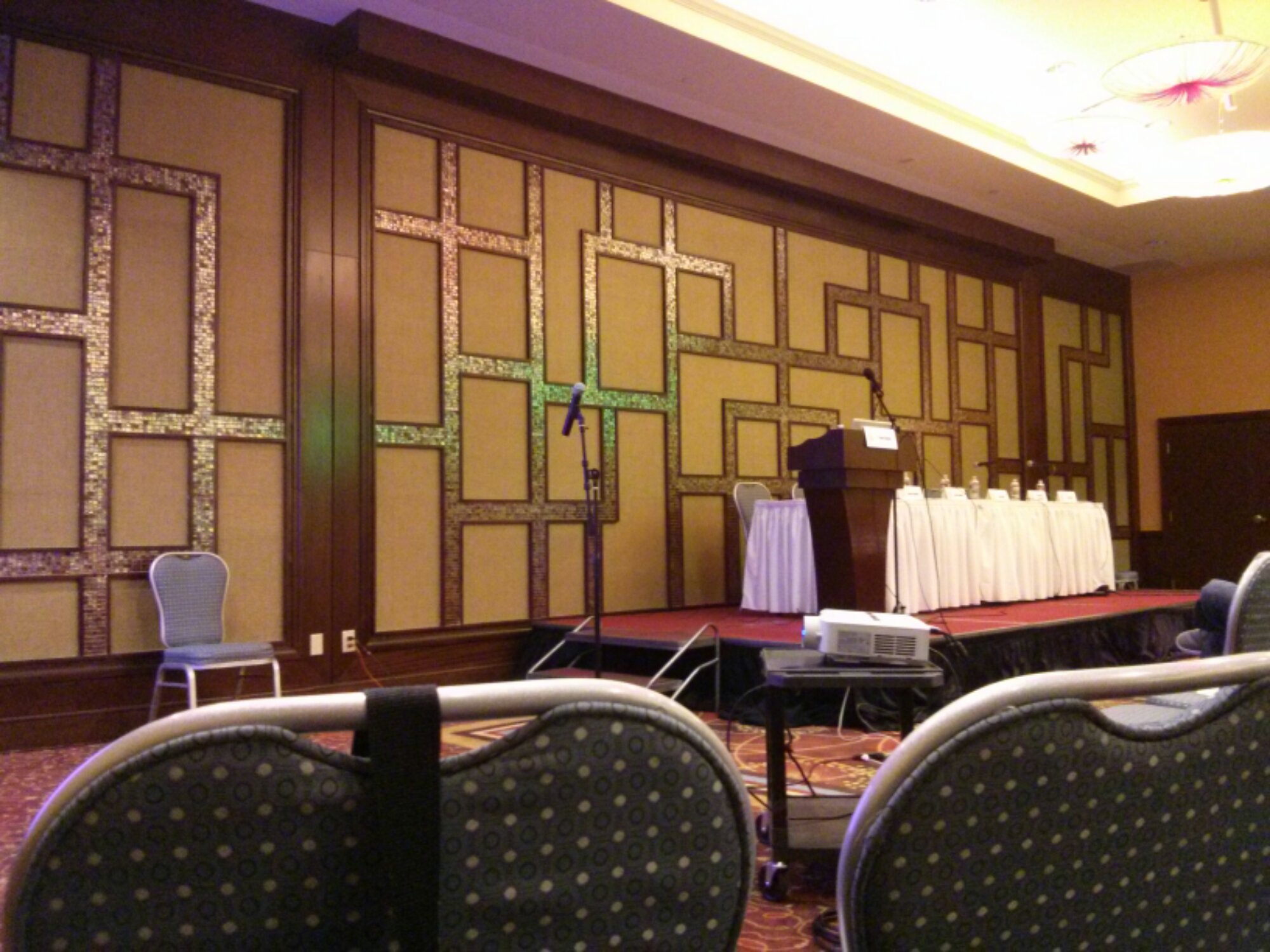 10:43 AM – Sitting in the front of the room, waiting to be runner for the roving mic during the Inspector Spacetime Q&A.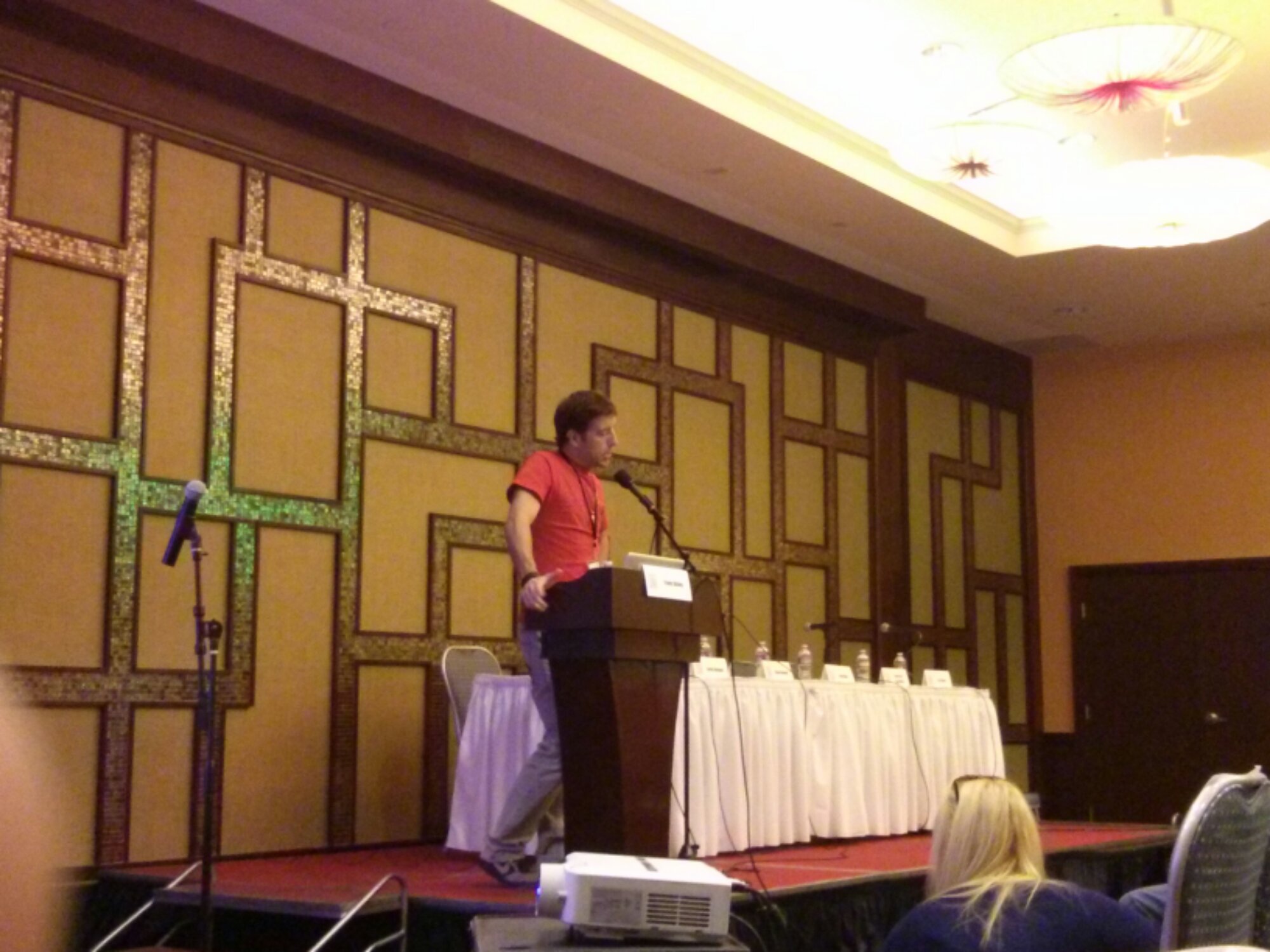 10:54am – Inspector Spacetime.
11:14am – Inspector Spacetime prequel episode! Mayim Bialik.
11:50am – Journey to the Center of Hawkthorne devs making an inspector spacetime game
12:48pm – lunch.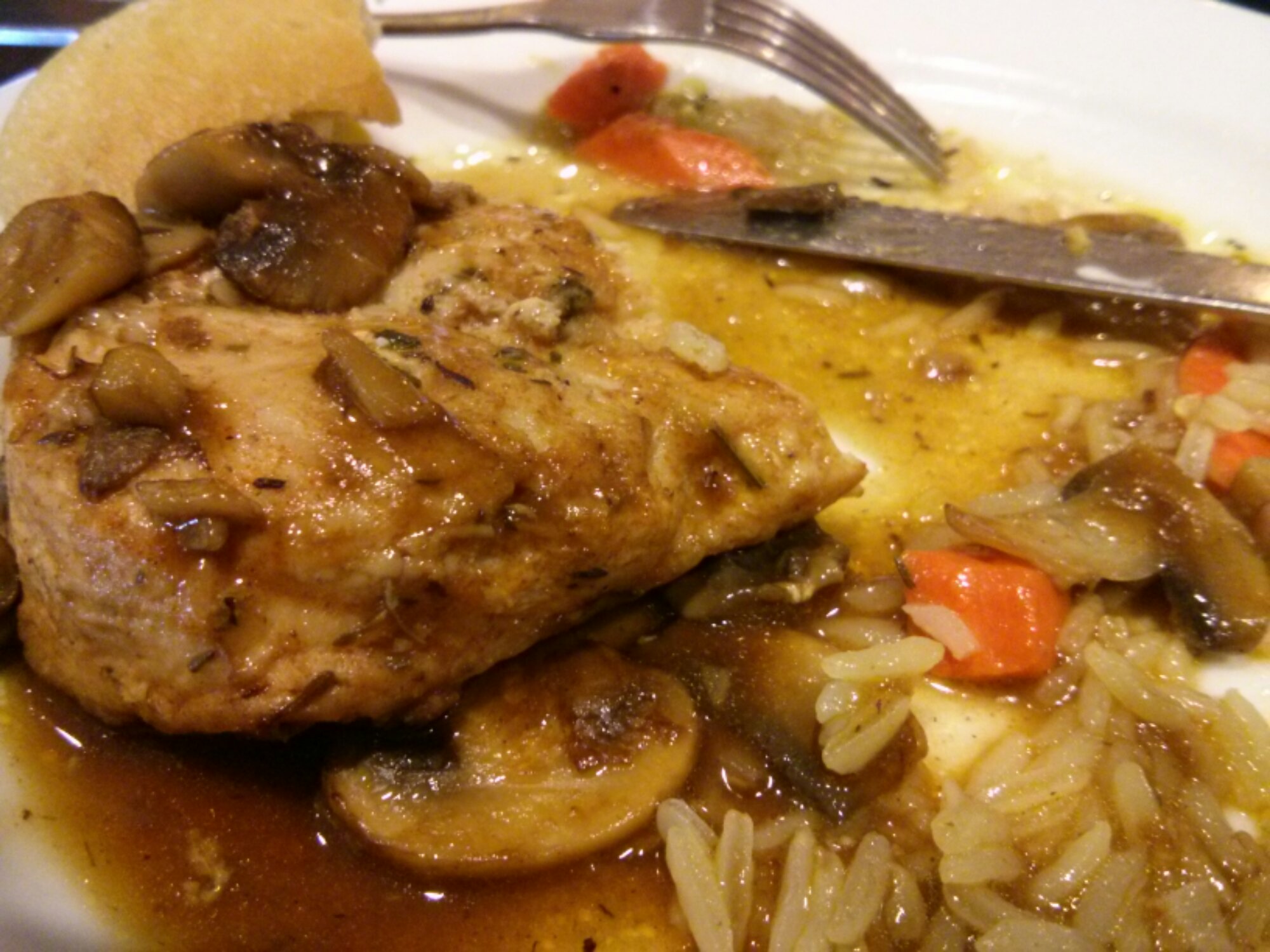 1:07pm – Registration table.

1:18pm – Just realized that I went to lunch at the wrong time, and I missed the Journey to the Center of Hawthorne panel. Good job, Agent Me.
1:50am – Chill in by the artist alley. Mr. Howard Shum and Victor Perfecto.

Thanks Howard for listening to me bitch about having to pay for an Improv 101 class.
1:58am – Yehudi Mercado and his awesome stuff, plus the woman next to him that doesn't look too pleased with me taking pictures.

2:05pm – Never mind. She's totally awesome and super sweet cuz she liked my nerdy shirt.
2:15pm – Inspector Spacetime cast/crewpeoples.

2:25pm – The Harmon is here. McKenna is here. Panel begins now.
2:42pm – Harmon says the Erik Simmers episode is the one to watch in season 5.
2:57pm – On Britta's intellectual regression: "You're going to love the new Britta. She's 2014 compliant."
3:14pm – New character(s) in season 5?
3:48pm – Episode 501 a "re-piloting." They're just figuring how to get everyone back to Greendale.
5:06pm – Dan Harmon. Burger King crown. Starburns cosplay.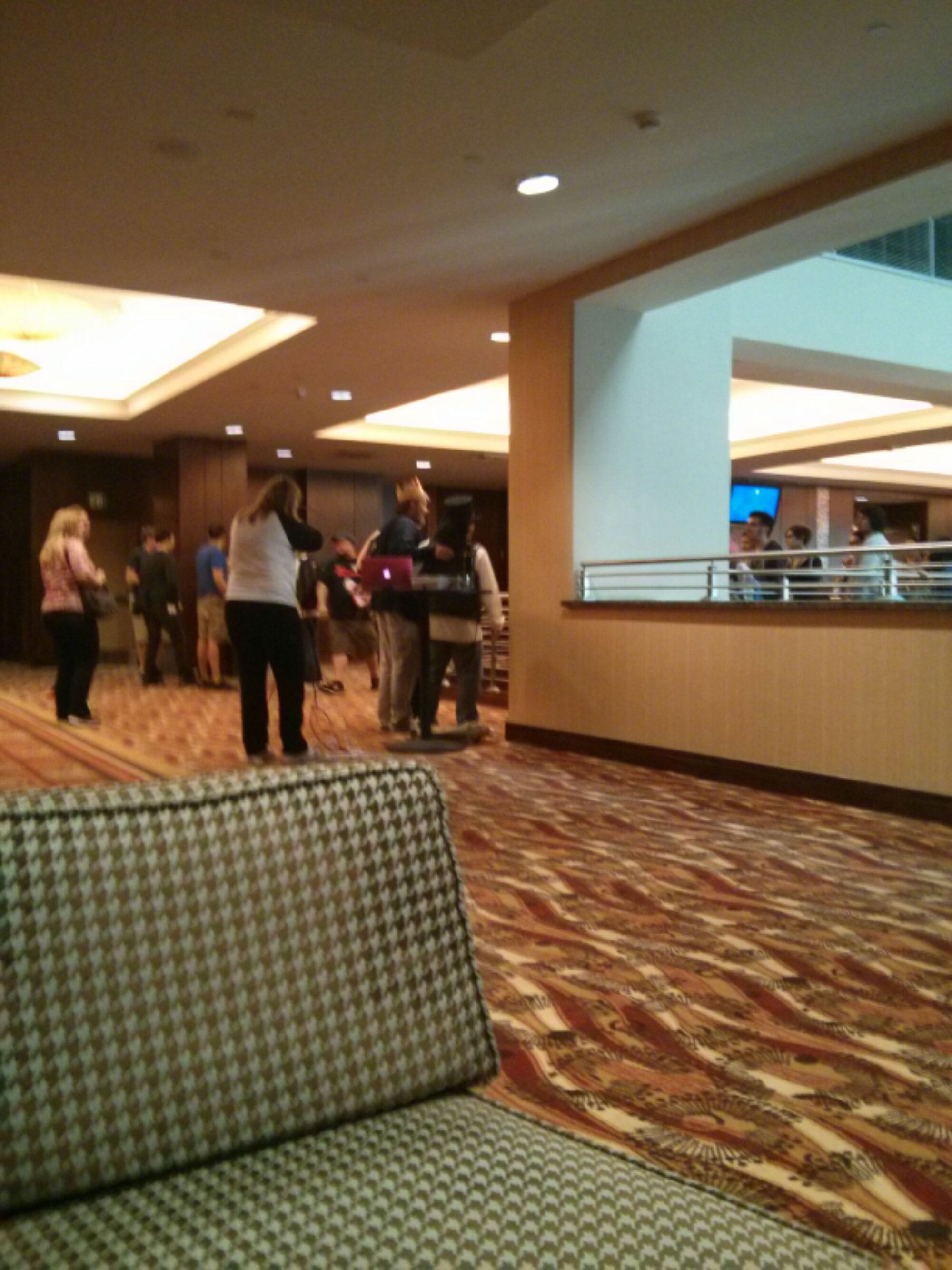 5:27pm – I'm on a mission to give Dan Harmon a couple of free Chick-fil-a coupons I found in my bag.
5:57pm – Successfully delivered Chick-fil-a coupons to Harmon. Now, must tweet later to let him know I have no affiliation to the chain, I just found them in my bad and thought he might appreciate a chicken sandwich.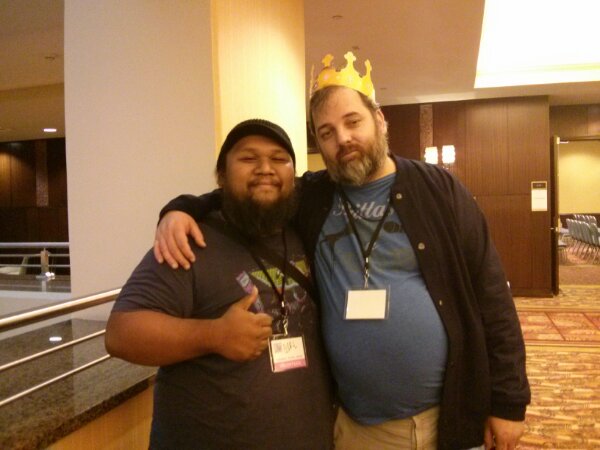 End day 2.