Surprisingly small amount of releases this week. (THANK…GOD.)
A few interesting flicks from some big names, and the release of two French films that was released at Cannes this year…and ONE of them blew audiences and judges away by winning the coveted Palme d' Or award.
What's it about? Cormac McCarthy provides his first original screenplay with this Ridley Scott-directed thriller starring Michael Fassbender as a lawyer who dabbles in trafficking drugs only to realize just how dangerous a situation he's gotten himself into. Brad Pitt, Javier Bardem, and Cameron Diaz head up the rest of the starring cast.
My thoughts? Acclaimed author Cormac McCarthy is trying out screenwriting, and THAT alone is enough to get my attention.  Add in the visual master director Ridley Scott, and NOW you got a real interesting situation. Sadly, Scott is slowly loosing trust with me due to his last few films. I didn't care for the unfocused Robin Hood, and while I thought Prometheus was one of the most visually arresting American movies I saw last year, the storytelling was a huge miss calculation. But, I did enjoy his last foray into crime films, American Gangster, so maybe this will allow him to focus again. The cast looks to be on point here too, with Javier Bardem and Cameron Diaz eating the scenery with fun vigor. And having Michael Fassbender as your lead is never a bad thing, that man is just badass.
What's it about? 86 year-old Irving Zisman is on a journey across America with the most unlikely companion, his 8 year-old Grandson Billy in 'Jackass Presents: Bad Grandpa'. This October, the signature Jackass character Irving Zisman (Johnny Knoxville) and Billy (Jackson Nicoll) will take movie audiences along for the most insane hidden camera road trip ever captured on camera.
Along the way Irving will introduce the young and impressionable Billy to people, places and situations that give new meaning to the term childrearing. The duo will encounter male strippers, disgruntled child beauty pageant contestants (and their equally disgruntled mothers), funeral home mourners, biker bar patrons and a whole lot of unsuspecting citizens.
Real people in unreal situations, making for one really messed up comedy.
My thoughts? The insanity that the Jackass guys specialize in still works on me. Go figure. I'm digging the idea of them going the Borat/Bruno route and making this one a narrative. Sure, making it a road trip flick is a bit on the easy side, but your really not watching this for a deep story aren't you? I've like Johnny Knoxville for a while, and it's a bit sad to see that his film career didn't pop as much as it could have, but the guy is always down to experiment with his fellow Jackasses and so far, this trailer got me laughing. Hope this one works, and hell, if the relationship with the Grandpa and the boy is developed even a LITTLE bit, this might even have…good lord…heart? That'd be something.
LIMITED RELEASE
What's it about? Acclaimed director Claire Denis's jagged, daringly fragmented and darkest film is a genuinely contemporary film noir inspired by recent French sex ring scandals involving men of wealth and power. Vincent Lindon (Denis's Friday Night) stars as Marco, a sea captain gone AWOL to avenge his brother-in-law's suicide and to rescue his estranged sister and his teenaged niece (Lola Créton), (Goodbye First Love); Chiara Mastroianni (A Christmas Tale) is Lindon's married lover, who has sold her soul in exchange for the security of her young son; and the remarkable Michel Subor is her husband – a sleazy financier who is the very embodiment of an evil beyond comprehension. Denis takes the viewer into the very heart of darkness in her most unsettling film yet, an unforgettable and thrilling commentary on late capitalism. An official selection at the Cannes and Toronto Film Fesitvals.
My thoughts? Dark visuals and tone, showcases plenty of classic noir imagery, but is there a different enough hook in this trailer to get you interested?  I'm not sure yet, but reviews seem decent, and if you got a noir fix that needs to be scratched then this film might do it for you.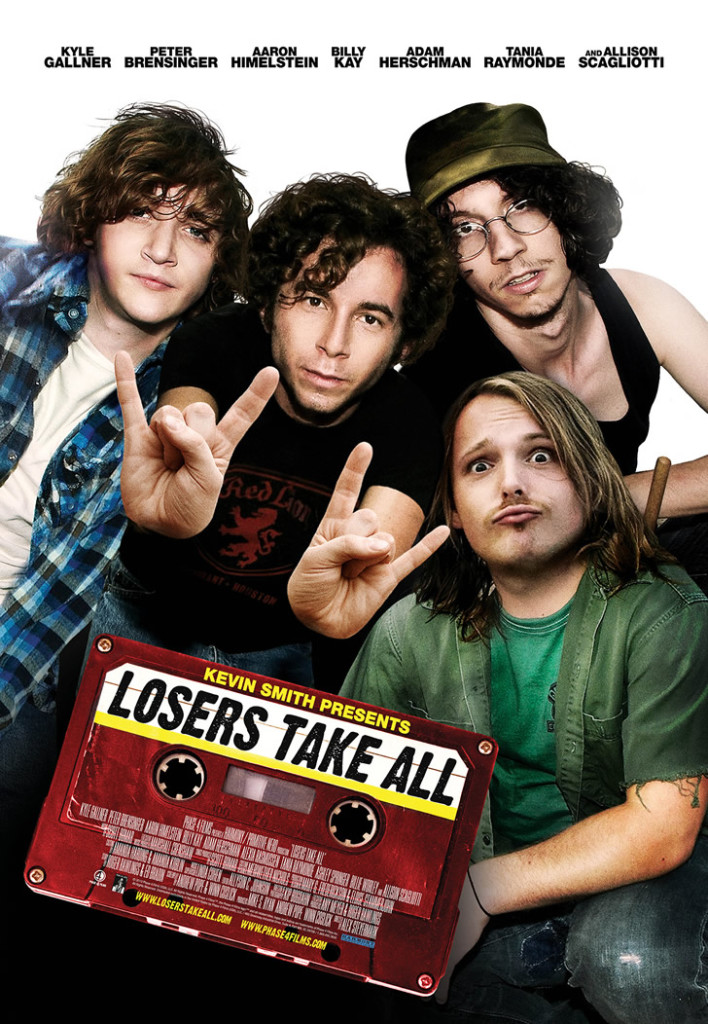 LIMITED RELEASE 
What's it about? Chosen by the man himself, the Kevin Smith Movie Club presents 'Losers Take All'. "The Fingers," are a punk-pop band stumbling and staggering their way from girls to gigs. The band is faced with the unlikely opportunity of committing the ultimate rock 'n' roll sin: selling out. However, they must choose between staying true to their indie roots or climbing into bed with mainstream, corporate rock.
My thoughts?  Judging the trailer alone, this is  a rock band  movie that looks and feels like…every…other…rock band movie. So what will be ways for this flick to break out of that? Hopefully the characters are really enjoyable and that the original songs are killer. Those elements COULD be in this movie, but I don't see them right now.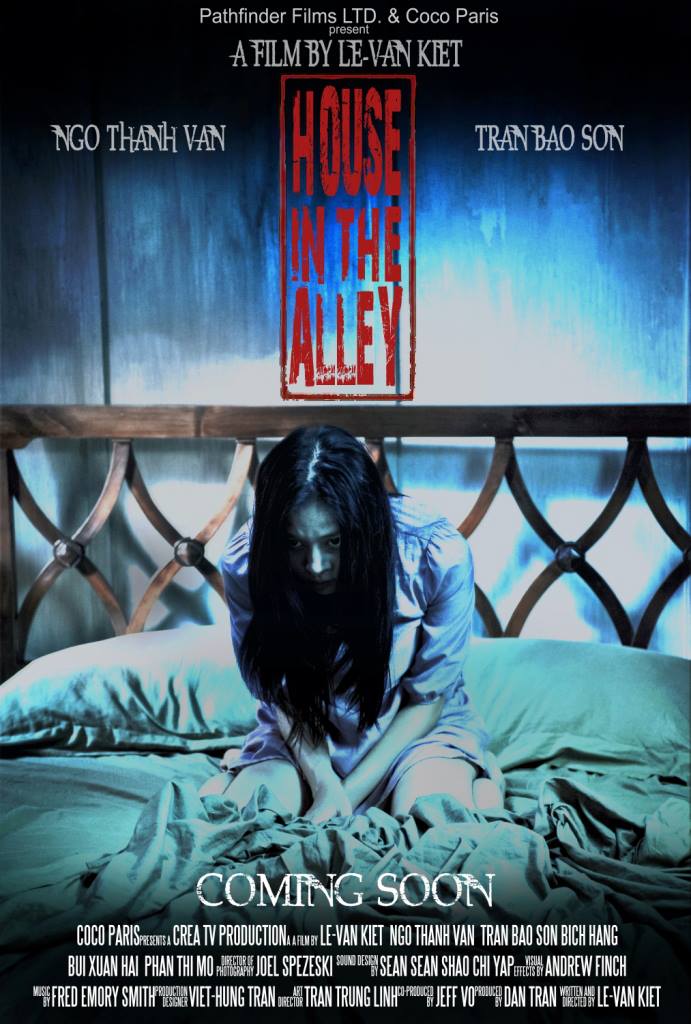 LIMITED RELEASE
What's it about?  Until they lose their baby to a miscarriage, a young couple were happily settling into their new life in their spacious home. After the tragedy, Thao is inconsolable and won't let her baby's body leave the house. Normal life eludes her as terrifying visions undermine her sanity. Her husband, Thanh, experiences strange phenomena around their home and when his wife turns on him, he must race to uncover the secrets of the house in the alley before they lose their sanity and their lives.
http://youtu.be/qSzJFcKNoXE
My thoughts? Remember when Asian horror films were the rage? Yeah, it's funny how that was enough to blow a release of a flick like this in as much of a wide release as possible. Now, it's a very quiet release in a few markets. I actually recognize the lead in this. Actress Thanh Van Ngo was in two Vietnamese action flicks, The Rebel and Clash. In both flicks she was a badass warrior so it's interesting to see her in something like this. While the trailer was more interested in selling the mood, the summary above actually got my attention a bit more, and it seems like an interesting concept.
What's it about? A 15-year-old girl finds her naïve perceptions of human sexuality challenged upon meeting a blue-haired girl who encourages her to assert her individuality in director Abdel Kechiche's deeply perceptive drama. The recipient of the prestigious Palme d' Or at the 66th Annual Cannes Film Festival, Blue Is the Warmest Color stars Adèle Exarchopoulos and Léa Seydoux.
My thoughts? The film is based on a french comic from writer/artist Julie Maroh, a comic that I personally haven't read. But, checking out a few images from the book, it looks pretty gorgeous and I want to seek it out for sure…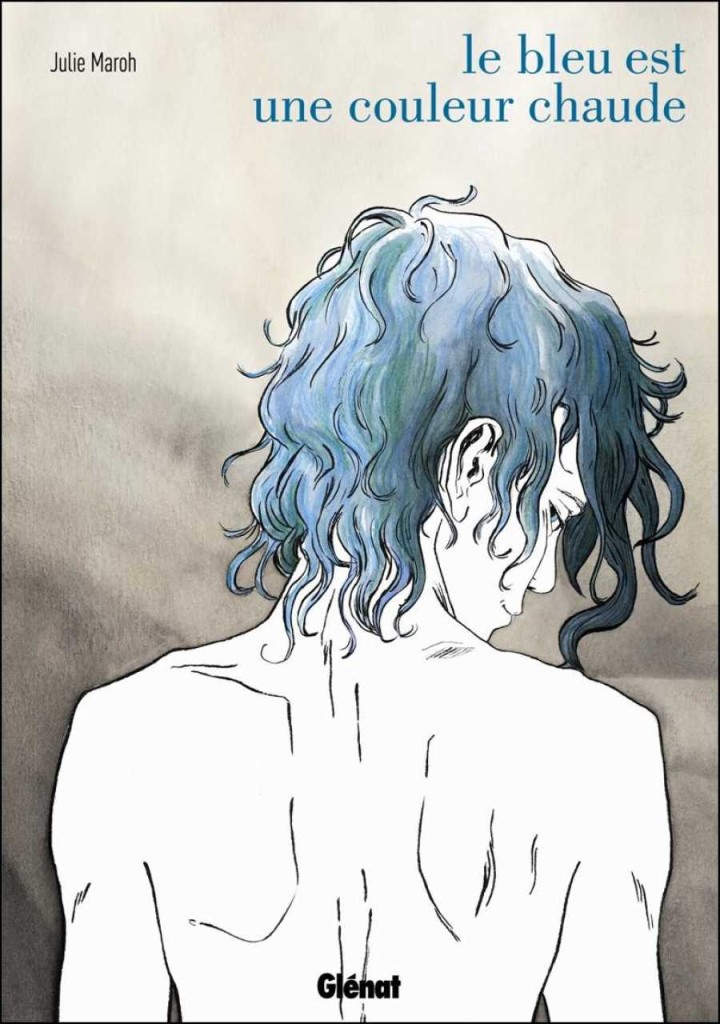 The film it self seems like it's pretty good, but my interest stems comes from how big the reaction to the film is more then the trailer itself.  The fact that a teen/love story/drama won THAT award definitely means that at the very least, you have to check it out.
I've only seen actress Lea Seydoux (the blue haired lady in the flick) in Mission Impossible: Ghost Protocol and in Midnight in Paris, and in those films she was just playing the very pretty French woman. It seems like Blue is the Warmest Color was the first time she got to really showcase her acting skills, and I look forward to seeing her performance in this.
So folks, what do you think? Is the love tale in Blue is the Warmest Color inciting?  Johnny Knoxville in old man make up? Javier Bardems crazy hair? Let us know in the comments below which film this week is making you the most excited!