Hi Folks! You didn't think I'd leave you hanging without anime news and recommendations this month, did you?
A brand-new show to try:
Masamune-kun's Revenge
This month, my favorite new show that I've been watching is Masamune-kun's Revenge. When Masamune Makabe was growing up, he was a chubby kid, and a very unkind girl named Aki Adagaki gave him a mean nickname. He spends years plotting his revenge, deciding that the best way to get back at her is to become the fittest, most popular guy ever, transfer to her high school, and then to reject her and give her a taste of her own medicine! Unfortunately, Aki is even more of an ice queen now that they're in high school and Masamune has his work cut out for him. Will Masamune succeed and break her heart in two?
This anime is really entertaining! It's a little unusual and I like the unique and simple goal of the plot. It manages to pull out surprise after surprise and leave you guessing what will happen next. And I enjoy the conflict of who to root for; even though Aki can be childish and temperamental, she doesn't seem like such a bad person deep down, which makes the conflict a little more complicated.
A non-new show to check out:
Grimgar of Fantasy and Ash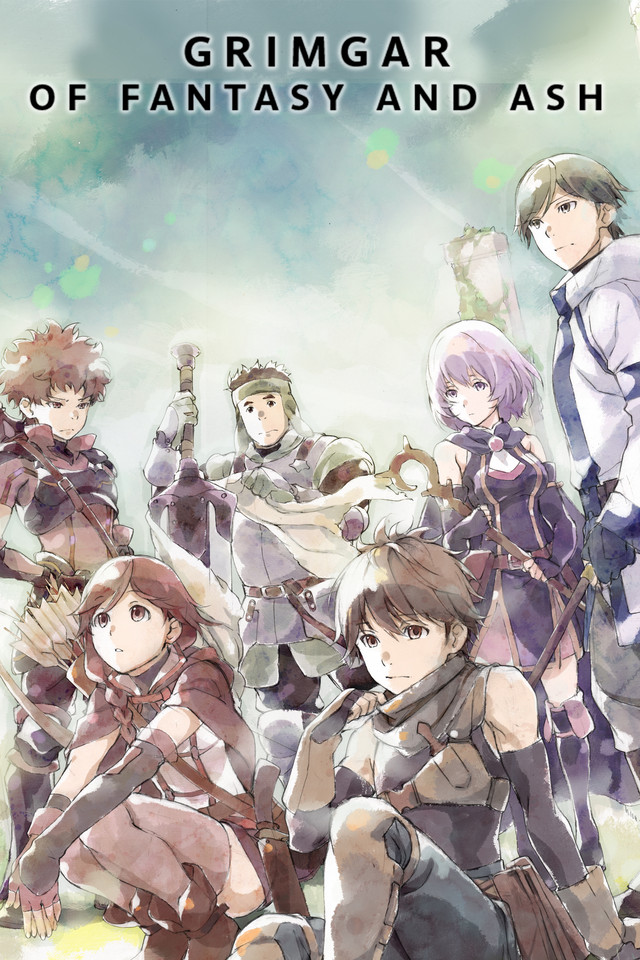 Grimgar of Fantasy and Ash is yet another entry in the "video game world" genre that seems to be a common recurrence in my anime blogs these days. I find Grimgar to be very similar to the first few episodes of Sword Art Online, if you removed the contextual elements about video games. Grimgar is about a group of young people who recently found themselves trapped in a foreign world without any possessions or knowledge of who they are or where they've been, and they band together to help each other survive. They eke out a living by defeating low-level enemies and trying to make sure they have food and shelter, while attempting to build better relationships with each other and forge a strong team.
Grimgar hits a soft spot for me. I enjoy these kinds of fantasy tales, although I have issues with the direction at times. There are quite a few sequences with no dialogue and just music with various cuts around the compound or town and it feels a little awkward and empty. The narrative tone in this anime is unique which I'm grateful for because it doesn't stand out all that much otherwise. I do like the artwork a lot. The show seems to have obtained a decent following and I'm glad people like it.
An old favorite from the vault, for your consideration:
Fantastic Children
If you'd asked me in 2007 or so for my list of top 10 anime, Fantastic Children would most certainly have been on it. I clung tightly to the flash drive I had it stored on and vowed to purchase the dvds as soon as they had a North American release and delete my illegal copies. Unfortunately, the series got a raw deal from Bandai and when it was licensed, the dub work was outsourced to Malaysia and was so disappointing that the series generally got bad reviews and was totally forgotten. I'm really bummed at how this turned out, but if you want to watch a dramatic and entertaining subbed anime, I could hardly think of a better one to recommend.
Fantastic Children is a lovely, unexpected tale about a group of mysterious, white-haired children that keep cropping up in old and new photos. In fact, there are records of them appearing in different parts of Europe over the last several hundred years. They act strangely, as though they are adults, and always appear the same age in the photos. They constantly ask about finding a girl who is important to them, but the only clue they have is a crescent moon symbol. Who are they, and why do they keep appearing everywhere? Meanwhile, a boy named Tohma is in for the adventure of a lifetime when he helps a girl escape from an orphanage. She must find her home and the only clue she has is a crescent moon symbol.
The plot description sounds a little vague, I realize, but the story actually has a lot of substance to it and the overall storytelling is grade A stuff. The character designs don't really do the series justice (I find them a little crude and Jetsons looking?) but the excellent story more than makes up for it. I just wish someone would stream the subs! I'm sure you can find it if you look hard enough.
Anime News!
Yuri!!! On Ice, Season 2?!
Much to the delight of basically everyone, Yuri!!! On Ice creator Mitsuro Kubo expressed in an interview that she would love to work on a series sequel, feeling that there was more story to tell. While there's no release date or official announcement of a sequel, I'm sure it's not far off, given that the DVDs are selling like hotcakes in Japan! There's a lot of new official art coming out and Hot Topic just released a small line of merchandise with more to come. Stay tuned and hopefully I'll have some more official news soon!
Attack on Titan: Season 2!!!!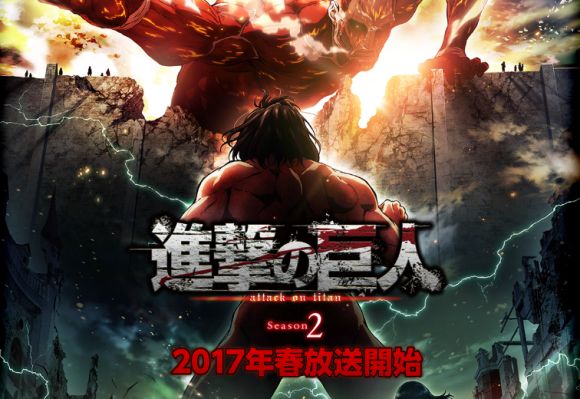 FINALLY AMIRITE? Attack on Titan Season 2 will air on April 1st, and we hope that's no April Fool's joke! As I write this, it occurs to me that the first time I saw Attack on Titan was in my old apartment which I moved out of almost three years ago. Which means that this has been a long time coming!
My Hero Academia: Season 2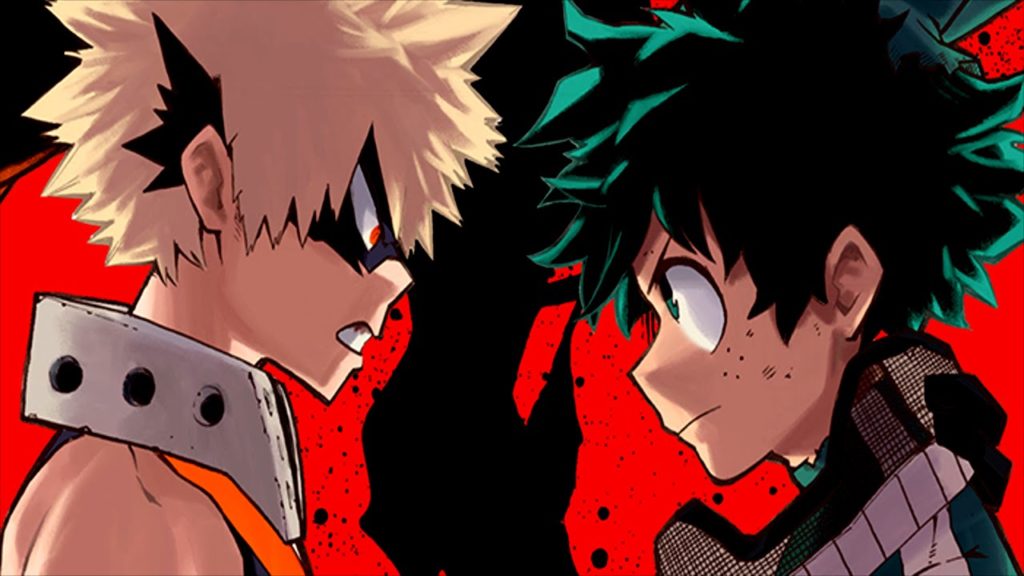 I CAN'T BELIEVE I didn't write an article about one of my favorite shows from last year, My Hero Academia! Okay, I'm going to have to remedy that soon. My Hero Academia Season 2 has already started airing in Japan and will be available on Crunchyroll in the next few days. I recommend EVERYONE go watch this show!
Overlord Season 2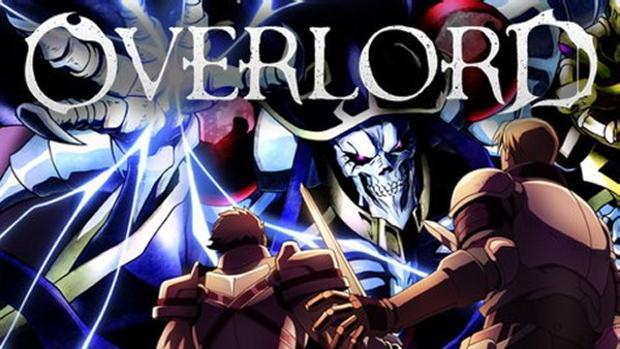 I was absolutely ecstatic when I learned earlier this week that one of my favorite "video game world" shows, Overlord, has been picked up for a second season. I think that Overlord is quite unique and a standout in this genre. The whole undead/demon theme that exists in the world of the game is different than what you usually see and I enjoy the sense of humor from the show. It's light-hearted, and yet the main character also puts a lot of thought into his actions around NPCs and his servants, and his combat strategies are fun to watch as well. I'm really looking forward to Season 2, whenever it comes out!