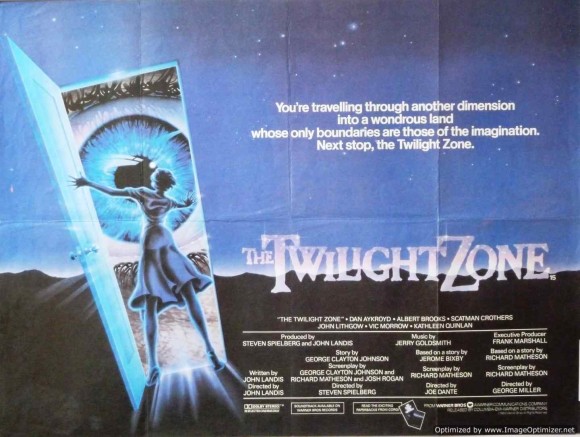 This is a bit of an odd duck of an episode.
We're kinda going back and looking at a few more works from Steven Spielberg PRE-Duel and then going back on track with ONLY his segment from The Twilight Zone: The Movie. (We'll explain why only Spielbergs segment in the episode.)
But we're not randomly picking things to talk about that won't fit. Instead the early works from Spielberg we are talking about will be his first directing gig, doing an episode of Twilight Zone creator Rod Serling's OTHER famous TV show, Night Gallery.
Oh, if you were mad at Matt's review on E.T…..first off, thank you for coming back….second off….wait till you hear MY reaction to Spielbergs Twilight Zone's segment.
Find out by clicking HERE to download and listen. Check us out on iTunes, subscribe and rate! Find us on Facebook and on Twitter under the handle @BenOnSteve
https://youtu.be/6C_sKKTTMX4