When me and Matt Benson agreed to to this podcast, I'm not gonna lie, I assumed we were going to be pretty simple.
I though we were going to just watch the big films of Spielbergs career. Matt was the one who had the far more interesting (and ambitious) idea of trying to find ALL of his work. I think it's a better call. Gives us a chance to really dive deep into a filmmaker and to really see how that director grew in every facet.
Matt also surprised me when one of the earliest works of Spielberg wasn't just directing an episode of Columbo…but the FIRST episode of Columbo.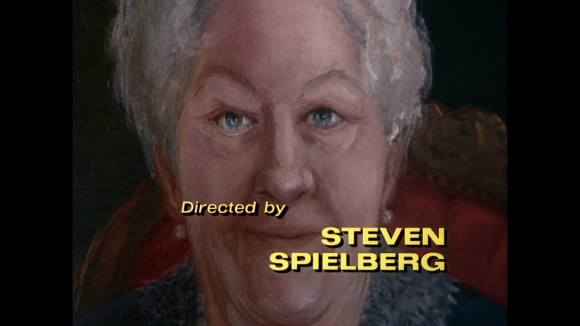 I really do hope you guys enjoy this episode. I know when me and Matt were having fun while recording this one.
If you want to watch this episode first then listen to our Podcast, you can see it on Netflix.
Also, I made a quick joke about our showing turning into a Columbo podcast called "Just One More Thing." ….not realizing that there actually IS a podcast about Columbo called "Just One More Thing." You can find their show HERE if you want  more Columbo goodness!
And yes, I hope you guy's don't mind me and Matt impersonating Peter Falk A LOT in this episode.
Click HERE to download and stream our show! We are also available on iTunes so SUBSCRIBE and review our show!
Next month our show won't be our usual  hour plus length due to the film we're gonna be talking about next.  All I'll say…is that we're gonna need a bigger podcast.