Mustaches come in all different shapes, sizes, and notoriety; some are funny and some are creepy but today I want to talk about the ones that turn a boy into a man.
When you think of Dr. Strange you picture the cloak, the mystical finger-aerobics, and that goddamn lady tickler.  It's strong and mysterious, just like Strange himself.  Considering the character's psychedelic origins it's really not that surprising he's rocking such a prominent 70's porno prop on his face.  But instead of being an ugly joke it's actually kind of sexy, like that salt and peppered poetry professor from your sophomore year at college.
Just last week I went on a crazy diatribe about how amazing Corsair is and one thing I briefly mentioned but want to emphasize this time is how quickly I would accept a mustache ride if he offered.  Corsair takes the silliness of a modern mustache and makes it so cool.  Every child wants to be a space pirate when they grow up and of course that entails having a bad ass crew of weird aliens and a double holster for swords and ray guns but what we didn't know was that a manly mouth brow was also required.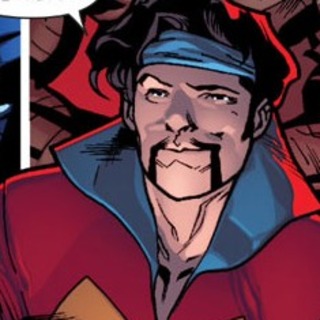 You would expect James Gordon to have a mustache.  He's a cop, right down to his core.  Cops have mustaches, I think it's the law or something.  Either way, for some reason he wears it really well.  So well in fact that when Ben McKenzie was cast as the future commissioner sans 'stache the people were outraged. It was literally unfathomable for fans to look at McKenzie's young clean shaven face and picture him as Gotham's true knight.  If that's not a powerful mustache then what is?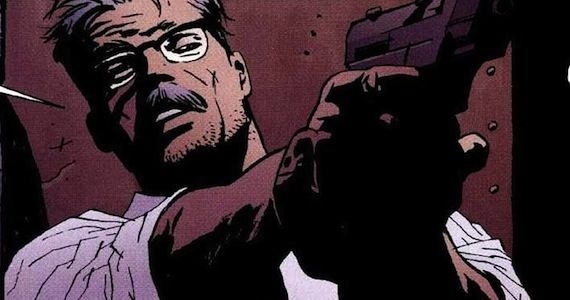 Dum Dum Dugan: part soldier, part circus strongman, all mustache.  When I heard that Dum Dum was going to make an appearance in Captain America: The First Avenger I was thrilled because I have a huge lady boner for the Howling Commandos.  Then pictures starting popping up of Neal McDonough's epic face lace I went weak at the knees.  There was the Dum Dum I loved from the comics in all his ginger glory but on a giant screen! His robust go-get'em attitude and happy demeanor is reflected perfectly in the fullness of his facial hair.
Besides cops and circus folk the other stereotypical mustache enthusiasts are commonly dads.  And when we first meet him Nolan Grayson is nothing but your average all-powerful superhero at night and embarrassingly normal dad by morning.  What we later find out about Omni-Man is that he is from an entire alien mustachioed master race.  If you ever see a group of Viltrumites it's like the Village People but dressed like clinical spacemen.  And also deadly, like so so deadly.  It makes you wonder do they grow mustaches as a sign of power or does the mustache give them a boost of strength?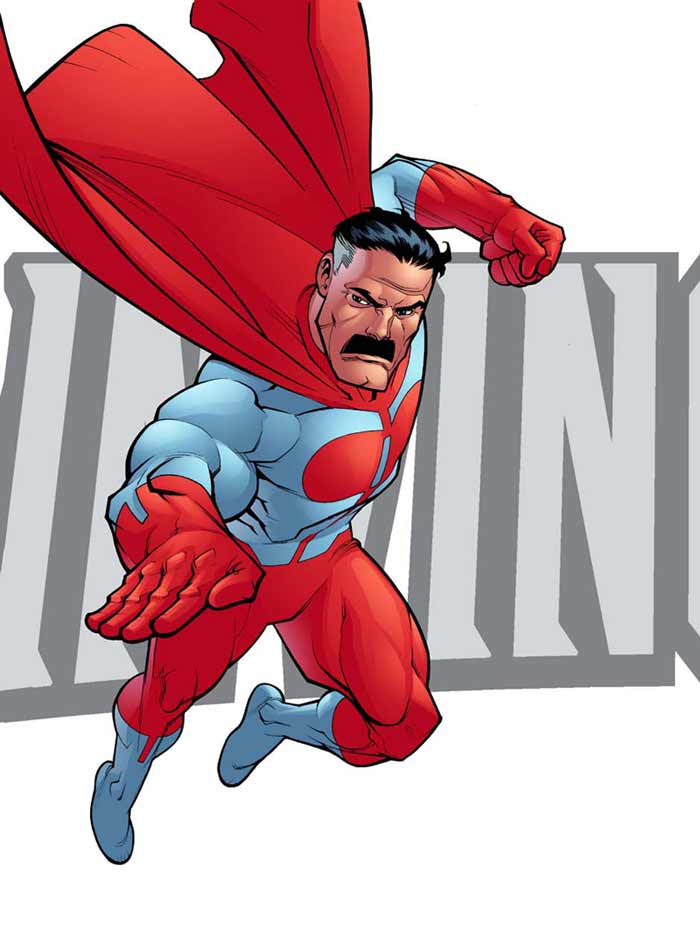 Another man not from Earth who rocks a mustache like it's his goddamn birthright is Asgard's beloved Hogun of the Warriors Three.  While Fandral and Volstagg also have facial hair they have a little too much underneath to be considered just a 'stache.  Hogun is noble and loyal and that mo' don't f*ck around.  It's a little longer than the others on this list but he's a little more old school and immortal than anyone else on this list too so whatever.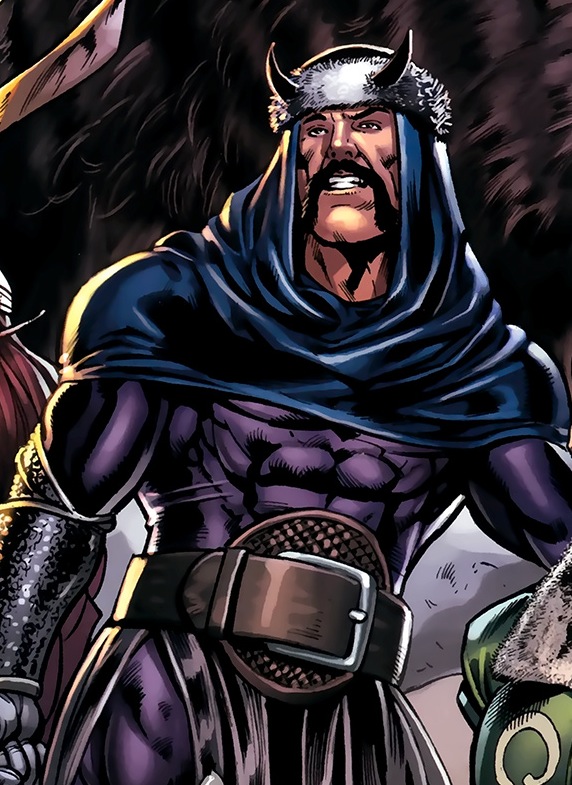 Oh, sweet mother of all that is sexy can we please talk about Deadshot again?  I know, I know! I already wrote a whole Boy Crazy Comics dedicated to his sweet ass almost a year ago but this time let's bring all the focus to that completely diabolical womb broom on his upper lip.  I'll admit in a lot of comics he is shown with a little goatee action but I'm going to focus on his solo 'stache for awhile.  It's magnificent in its simplicity.  It's not a show-stopper like Dum Dum's or even as delightfully dignified like Dr. Strange's.  You can tell he wears that mustache like a badge of machismo honor.  Forget the precision years of mercenary killing has given him or the bodacious badass banshee he's banging, nope what really makes him a man is a mustache that makes more girls squeal in euphoria than the Beatle's first trip to the US.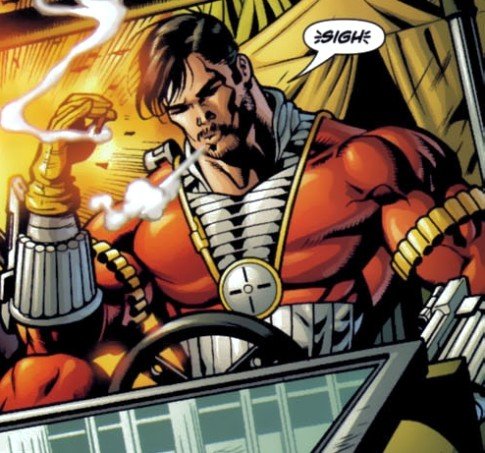 For the most part I have steered clear of villains because villains with mustaches are beyond predictable and practically laughable but there is one man that no one would dare mock, you could say out of FEAR.  Oh god, guys, I did it.  I hate myself but I did it.  I meant Sinestro, of course.  He works that John Waters look like Hal is Divine and they are putting on the last show of their lives.  What makes it's so perfect is that this incredibly complex baddie would totally have the most obstenatious and obvious devious 'stache.  He knows it, he knows you know it, and that kind of irrefutable arrogance is to be expected with a pencil thin pipecleaner of facial hair.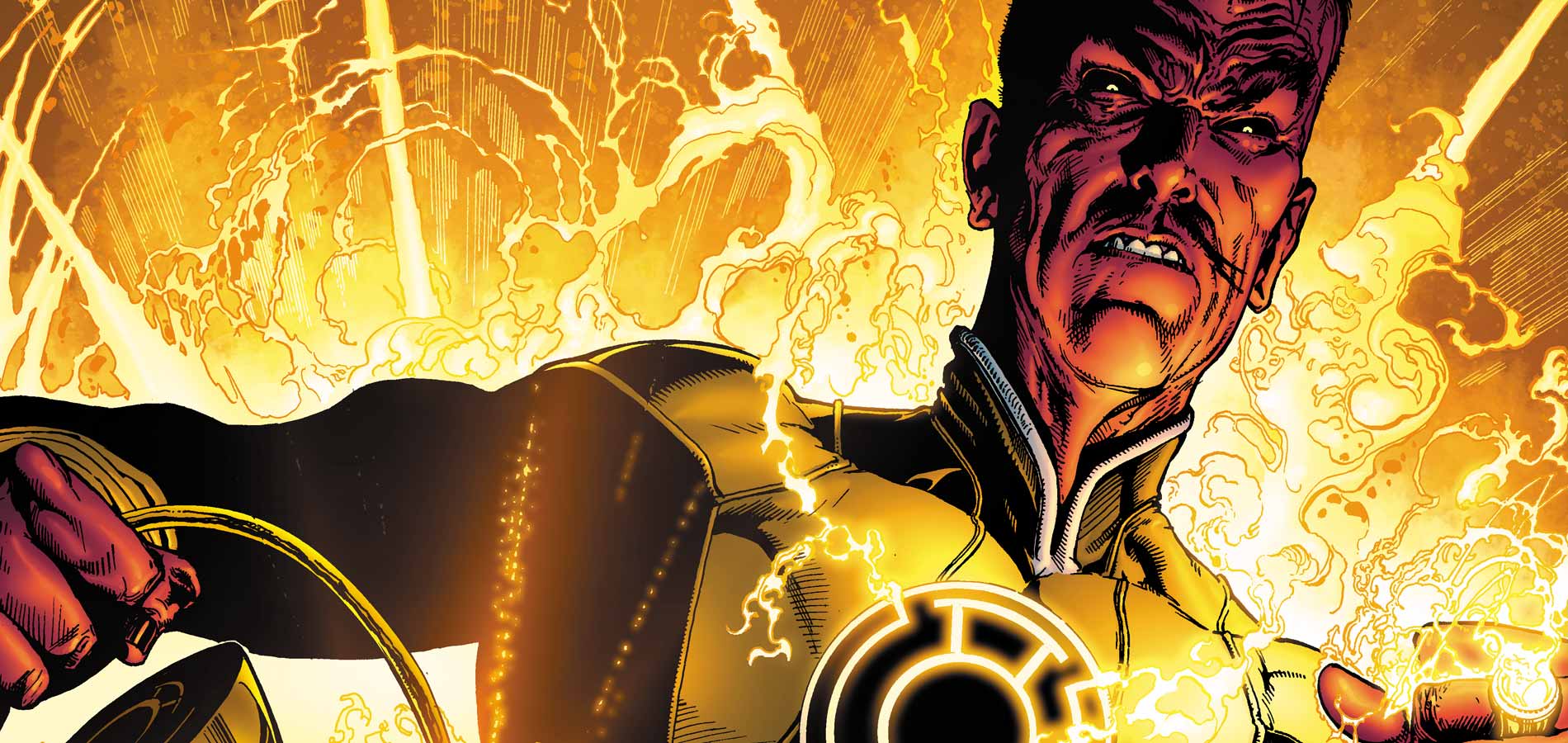 There are others without a doubt but do they make my lady parts quiver?  Probably not.  Maybe one day I'll compile a list of the most babe-ilicious beards but until then I leave you with this lust-inducing shot of the one and only Agent Patrick with the mustache I insisted he keep.