It's been a rough week for Jessica Drew as Marvel Comics released the Milo Manara variant cover to the new Spider-Woman #1 so let's give her ass a break and nominate the lovely Meghan Ory as my choice of dreamcast.
A brief rundown on Jessica Drew: she's the love of my life.  I know what you're thinking, But Denise, you're married to Patrick and you guys seem to be a nice, nerdy couple. Sure, that's all fine and true but even my bespectacled husband cannot compete with the wonder that is this woman.  Her first one-shot appearance came equipped with a cringe-worthy, 70's style origin but due to overwhelming popularity they gave her a solo series.  It was there that they were able to establish her seemingly stoic personality and later when Brian Michael Bendis would bring her back to relevancy he would even further develop her character.
Jessica Drew's emergence as one of my favorite superheroes is due in large part to Bendis who took a messy, forgotten character and fleshed out even minute details about who she is and why three different Avengers team specifically need her.  It's weird to think that just over ten years ago she was a retro superhero that people sort of remembered and now she since she has been found fighting alongside Iron Man, Captain America (both Steve and Bucky), Captain Marvel, and even starting a very noncommittal relationship with Marvel darling Hawkeye.
I have something really special planned for dear Jessica so I'll try to focus on the most important aspects of her and why Meghan Ory would be perfect for the role.  You probably recognize her as Ruby or Red Riding Hood from Once Upon a Time but as a Fox Family Channel addict I have loved Ory since her Higher Ground days.  This was the first role she could really flex her acting muscles are take a stab at darker themes that lots of other teen shows saved for two-part specials.  Her character's story was heartbreaking and despite her oozing star power it was her co-stars Hayden Christensen, A.J. Cook, and Jewel Staite whose careers really took off.
Ory never stopped working though; she continued to be featured in countless episodes of various television shows.  In 2011 she became the show's biggest scene-stealer as Ruby.  At first glance you would think it was the impossibly skimpy outfits she insisted one wearing but really it was this irresistible charm that she put into each of her lines.  Ruby started out as merely a background prop to help immerse the viewer in the storybook/Storybrook comparisons but soon became so fascinating they added her to the main cast by season two.
With the cunning features that Spider-Woman fans have grown to love Ory's face is striking but not hard or villainous.  There is a glimmer of innocence behind the sarcasm and cocked eyebrows.  She walks with the confidence of a woman who knows she can handle the dangers that lurk in dark alleys and though she doesn't speak often when she does it's straight to the point.  Don't even get me started on her hair.  As a hair aficionado I can without a doubt say, she has the best hair in Hollywood at the moment.  I would sell my soul to achieve what she's got coif-in' on.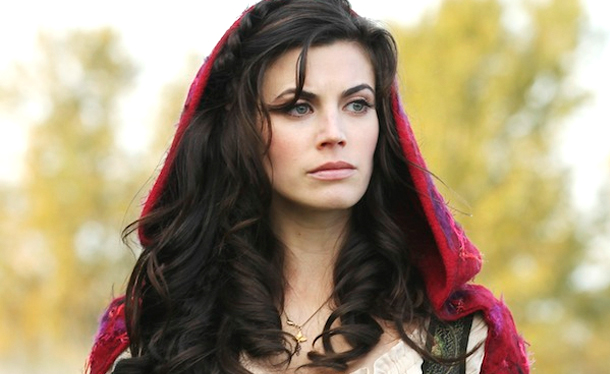 Meghan's career has so much potential at the moment but it just needs that extra push.  Casting her as Jessica Drew could really expose her to a world of opportunities.  Technically Spider-Woman's origins have nothing to do with Spider-Man and her original appearance was in a Marvel Spotlight so there are no weird licensing hoops Disney would have to jump through to add her to the Marvel Cinematic Universe.  There are two places I think would be perfect to introduce her.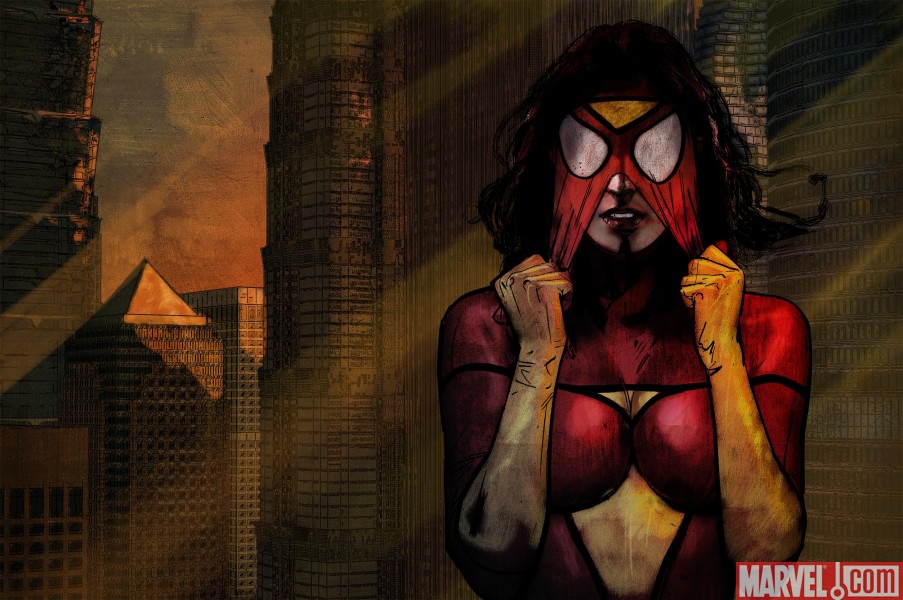 First, the more optimistic idea would be a supporting character in a Captain Marvel movie.  Jessica and Carol have developed the most wonderful friendship in the last few years and their dynamic works so well comedically and emotionally.  Not only do I think having a Captain Marvel movie is important and practically necessary at this point I think we would be able to see a serious powerhouse female couple friendship destroy the box office.
Secondly, and more realistically, would be to add her to the upcoming Jessica Jones Netflix series.  I'm really excited about the four Hell's Kitchen shows that Netflix will start rolling out next year and why not add Spider-Woman to the other Jessica's story?  In comic history Drew has not only been a private investigator as well but also a bounty hunter and trained spy.  We could take the "Spider-Woman" alter ego and make it more of a tactical code name a la Falcon and Black Widow.  Again she would be a supporting character to a strong female and the two can use dark cynicism to fight scumbags and walk the streets of New York trying to solve mysteries.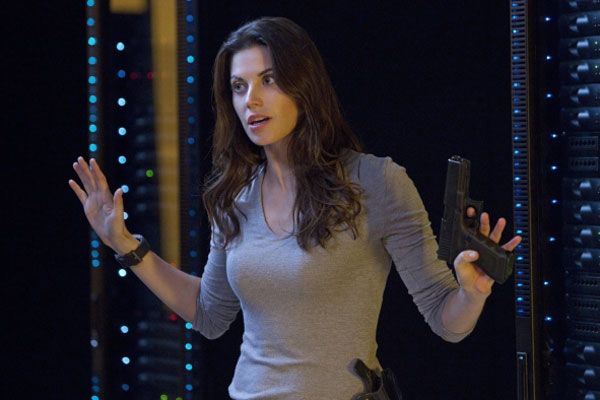 I've been harboring a huge crush on Jessica Drew since Bendis forced her into every book he touched and the second Meghan Ory's Ruby stepped out of the dinner I was floored.  This is a match made in heaven and I want it, need it so badly.  The Marvel Cinematic Universe needs more empowering women and while they have been doing a good job of showcasing multi-faceted role models so far here is one more whose story needs to be told.  For more about what makes Jessica Drew such an incredible hero stay tuned next week for Part 2 of Spider-Woman Appreciation!