FearTASTIC Vault O'FUN #76
Ready Or Not (2019)
Director(s): Matt Bettinelli-Oplin, Tyler Gillett
Writer(s): Guy Busick, Ryan Murphy
Starring: Samara Weaving, Adam Brody, Mark O'Brien
Your Vault Keeper of all things entertainingly macabre has felt his heart BEAT. 
There are plenty of women in the horror realm that have always garnered my respect; Laurie Strode in Halloween, Sidney Prescott in Scream, Alice Johnson in Nightmare on Elm Street 4 & 5 and countless others but  it's quite rare that one sparks a flutter in my heart strings based on their performance and yes, the character of Grace played by Samara Weaving in Ready or Not has made me giddy just typing this article.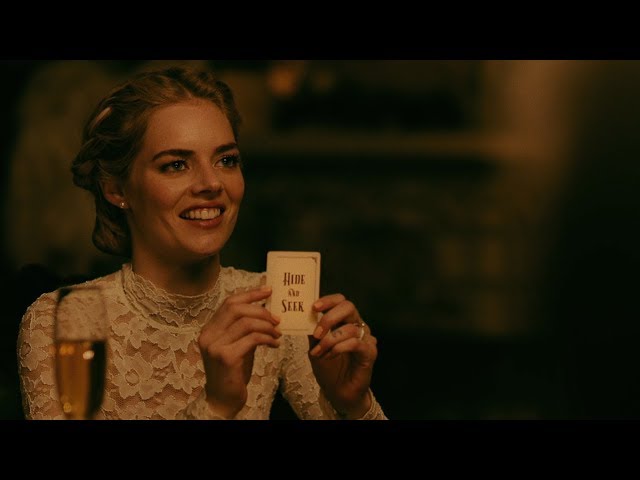 Holidays aside (yup, that's all the holiday cheer you get out of me), the month of December is a busy one with not just the buying of gifts but then the ritual of having to decorate those gifts in a way so that the recipient doesn't not know what's inside…wrapping…as it's known. For me, I've turned wrapping gifts into a tradition where I put on a horror movie that requires entertainment but not necessarily my full attention. There's a method to the madness; I tend to stay away from horror flicks that require subtitles or ones that are slower in pace and rely on psychological disturbance to make a point since both require more than half my attention. I've heard of the fun rollercoaster that is Ready or Not through various articles and social media but now I had the perfect opportunity to check out the flick while mindlessly toiling with festive wrapping, tape, scissors and bows. I would soon find out however, that they would be barely utilized within the first 15 minutes of the movie because my heart felt a flutter…oh boy it did. 
Ready or Not follows a bride to be, Grace trying to fit in with her new wealthy family by participating in a game that starts at midnight. The movie picks up fairly quickly when it's obvious that the Le Domas family follows strict ritualistic traditions where a game is chosen by a demon that is responsible for their enormous wealth/success. The game chosen is Hide and Seek which has deadly consequences for Grace. The plot itself is easy enough to follow with SOLID performances by Mark O'Brien as the groom who is reluctant to have Grace participate in the shenanigans and Adam Brody who plays the future brother in law that's as guilty as he is drunk throughout the flick.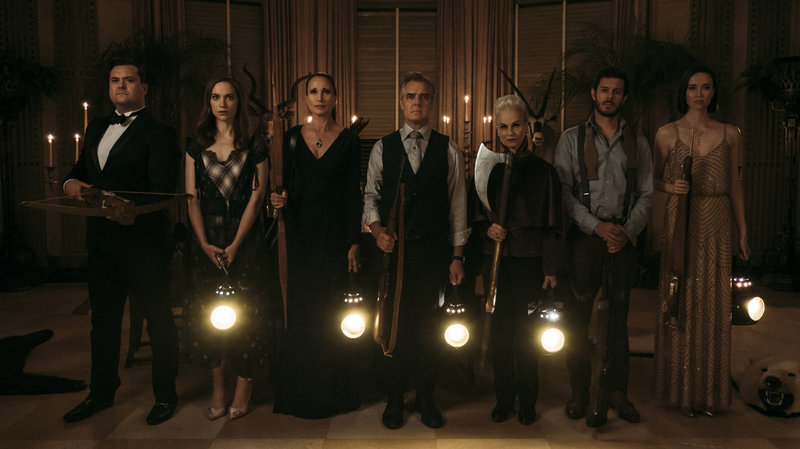 However…and I do mean HOWEVER, it is Samara Weaving that captivates the screen with her transition into eventual madness as the family tries to hunt her down before the sun rises since they believe that the Le Domas family would perish if they do not appease their demon overlord. Samara does an incredible job in portraying someone that definitely does not fit in to the blue blood types and you can tell early on in the film that she may have a few tricks up her sleeve that come in quite handy when taking out the Le Domas family. Weaving plays the role with a fun sort of intensity that only grew as the movie went on and the transition never felt forced since Grace goes through several horrific situations where you subconsciously start to care about the character and eventually cheering her on whenever she gets the best of anyone in the Le Domas family.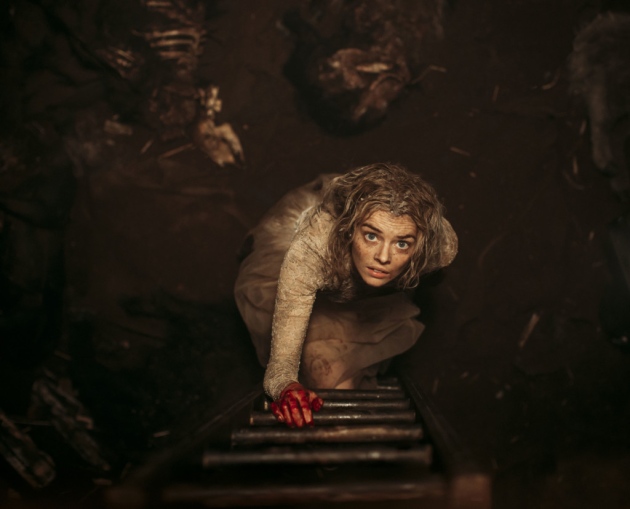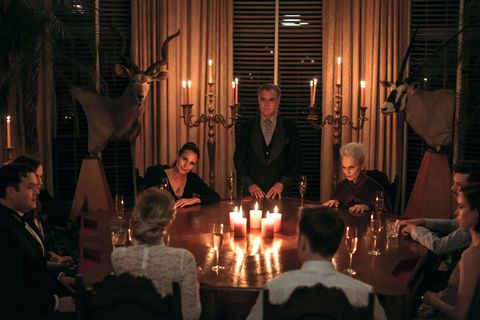 The movie's tone is as intense as it was funny and let Samara Weaving really shine as she's forced to endure falls, scrapes, burns, slices, crashes, etc. Something about her going through all this while wearing a wedding dress is also endearing as the dress ends up looking more like battle gear by the ending of the movie. The natural craziness in Samara Weaving's eyes make the scenes that much better as she begins to descent to madness and yes, with every passing moment of her going nuts, I felt that much more attracted to the character (I'm a bit nuts myself, you see). The movie's pace was very much akin to The People Under the Stairs where most of the movie takes place in one area and the main character is constantly being chased. The character of Grace goes through a transition of madness through a series of chaotic pain which definitely had tones of Ash from the Evil Dead  series. This movie nails the formula for a fun horror flick and I now have an actress whose career I shall cheer on from the sidelines with the hope that she'll dip her toe into the realm of horror once in a while. 
So no, the gifts were not wrapped, tradition had been broken and I ended up watching The People Under the Stairs for the 100th time but I did gain a MAJOR crush on Samara Weaving. Overall? It's a WIN – WIN to me!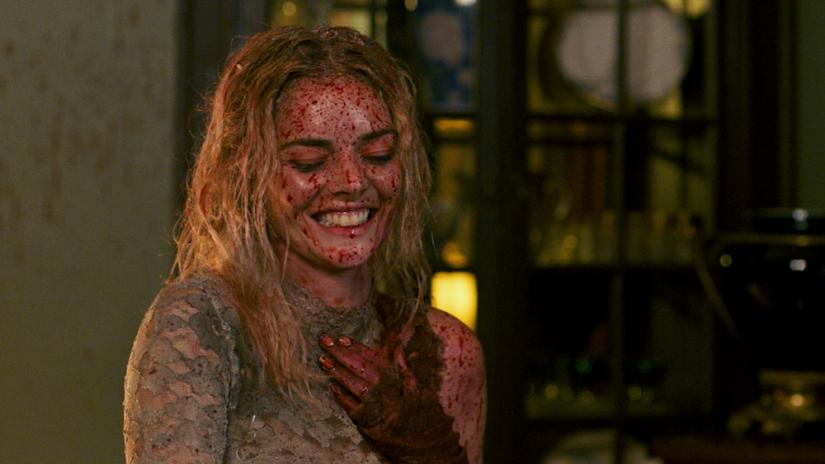 Life is FAR more interesting when we take interest in things that scare us.