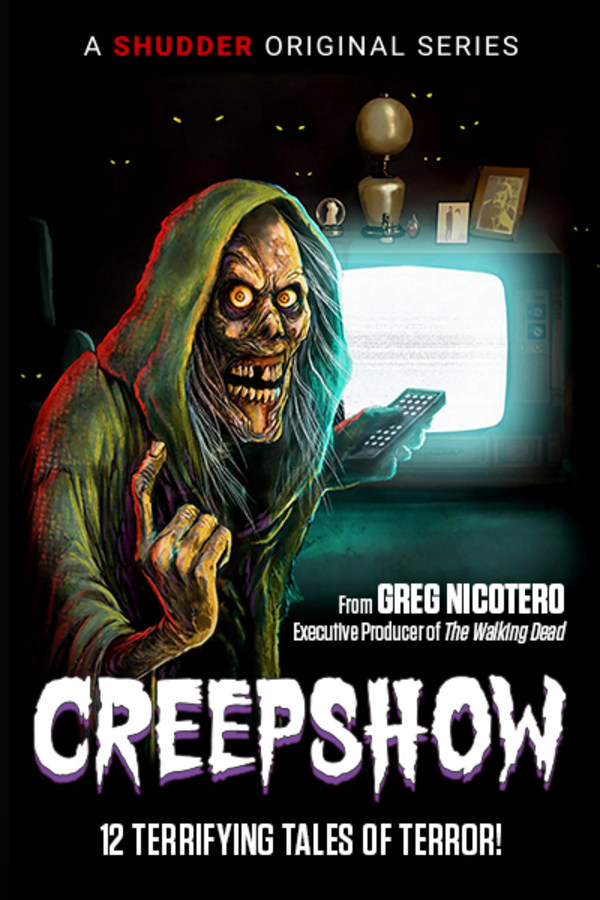 FearTASTIC Vault O'FUN #77
Creepshow (TV Series – 2019)
Happy Year to the NEW to my FearTASTIC freaks of creepy mayhem! 
Instead of waxing on about what this new year means for Vault Keeper, I'd rather reminisce about how great my year ended. It was an interesting year since I had spent most of it wandering the desert on a professional quest and by the time I got back; I took a trip to Chicago, officiated a wedding and moved to a new dwelling (don't worry folks, the vault is magical and travels with me no matter where I go physically…think of it like some sort of TARDIS you geeks!). Pepper in my favorite holiday of the year, Halloween, a couple birthdays and oh yes, Thanksgiving (and more importantly, ThanksTAKING) shenanigans and it's needless to say that I hit the ground running right when I got back from my desert adventure.  
The first time I actually felt like I was able to relax involved oddly enough, a comrade that I had made in my time in the Cacti-Ville, USA (otherwise knows and Phoenix). We both had a thirst for the entertaining macabre and although much of the time spent was focused on exploring the local areas using libations as fuel, the most relaxing part of our weekend fun-fest together involved purchasing the horror streaming network, Shudder. It's exactly what you think it would be; tons of horror/suspense/thriller flicks from all around the world within the tip of your fingers. Classic movies and shows mixed in with original content and documentaries, it was just an endless plethora of terrifying entertainment. The obvious question came upon us however once the app was paid for and installed…WHAT TO WATCH FIRST? 
For me, the answer was almost instantaneous; I've heard that this innovative network embarked on turning my favorite anthology horror flicks to a TV show and I was all in once I saw the trailer months previously. It's not surprise that I'm a fan of the Creepshow series (Just click HERE and HERE) but what caught my attention during the trailer is the dedication that the show runner (Walking Dead's Greg Nicotero) had in making sure that the tone was in line with the movies. That retro, comic-book inspired tone that treaded that line between retro and camp that worked SO well for the movies. 
With that in mind, my comrade and I pointed the remote towards the TV, minimal light reaching the room and embarked on a FearTASTIC adventure…
Gray Matter
Director(s): Greg Nicotero 
Writer(s): Byron Willinger, Philip de Blasi (Story by Stephen King)
Starring: Tobin Bell, Giancarlo Esposito, Adrienne Barbeau
Okay, folks, as cliche' as this might come off, it needs to be said just to get it out fo the way; now THAT'S how you start off a series! The first entry in the Creepshow TV show was an exciting story that had you hyped right from the opening shot. The credits alone was already a fun time with the intro really keeping true to the original movie's tone, along with a very impressive looking CREEP (note that it was practical effect Creep…NOT CGI) but when the entry starts with an abandoned town in the middle of a storm, you're already hooked knowing something horrifically entertaining is about to transpire.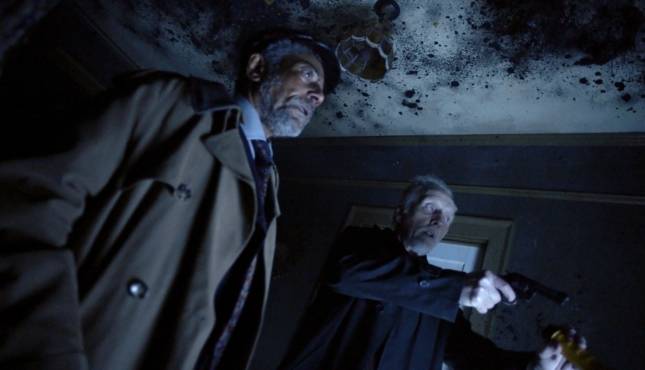 The story itself is quite simple, a boy makes his way to the store and is worried about his Pa as the local sheriff and some locals try to calm the boy's nerves. The terrifying story unfolds as the boy begins to divulge the secret in what's happening to his Pa and the finale delivers a classic creature feature that made me want to revisit some of my favorite monsters. Out the gate, it was great to know that some legit stars made their way to the first ep with Tobin Bell of Saw and Esposito from Breaking Bad fame made a statement to say that Creepshow is legit and it is BACK. The addition of Adrienne Barbeau from the original Creepshow was an especially nice touch that was a nice nod to the faithful horror freaks/fans of the original flicks. There are a ton of Easter eggs that refer to the movies that I won't get into here but keep a sharp eye as with most of the entries.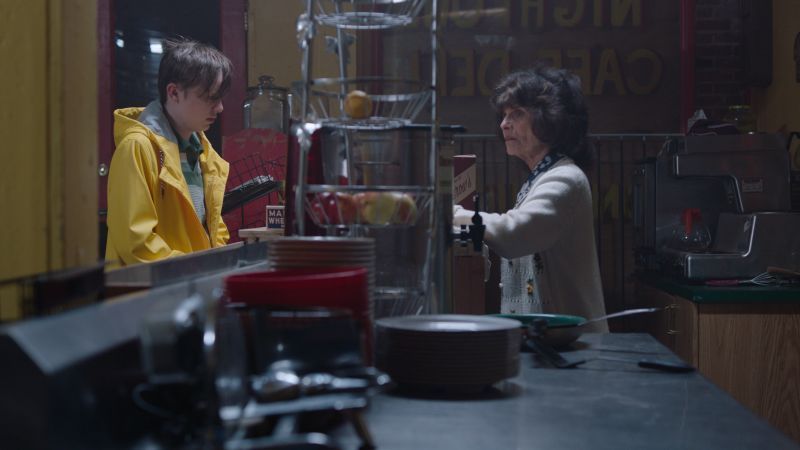 The House of Head
Director(s): John Harrison
Writer(s): Josh Malerman
Starring: Cailey Fleming, Rachel Hendrix
One of my favorite entries in the whole TV series, this story focuses on a little girl and her sinister dollhouse. What I loved about this story is that there is nothing violent about this story; most of the "gore" of this ep is revolved around the dolls that live in the house and without giving too much away, the enjoyable parts of this story is the constant snapshots of the aftermath that tells a terrifying story of what's going on inside the house itself. It was fun to see the little girl logically try to help the house with various strategies but in the end, the house reveals itself to be much darker than the little girl could handle. I love the simplicity of this entry and how creepy it gets as it progressed. It's odd how something with no legit monsters, killers, etc. was able to get under my skin the way this entry did and I think the nice pace of story telling had a lot to do with its FEARtastic success…yeah, I just did that, apologies.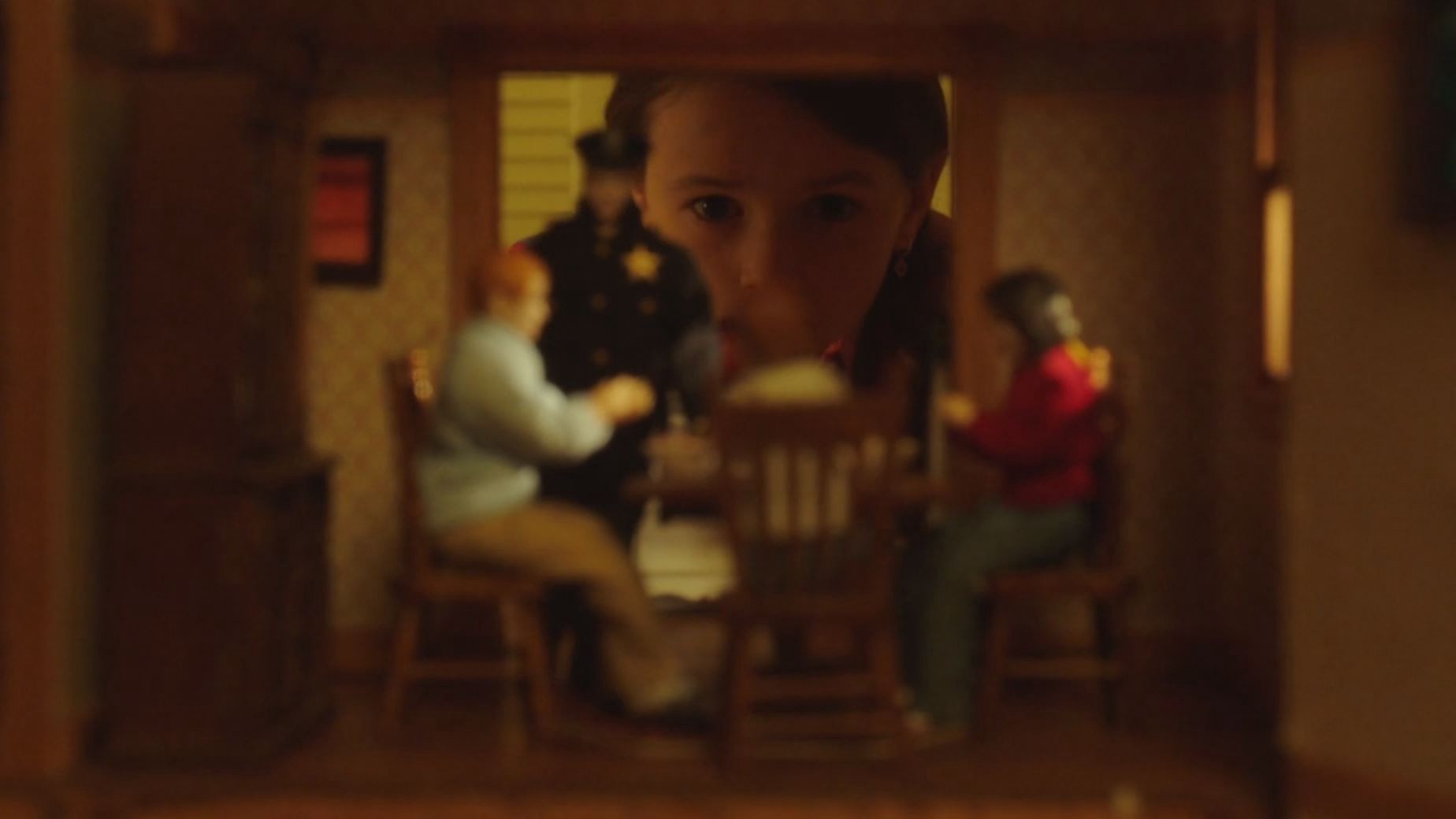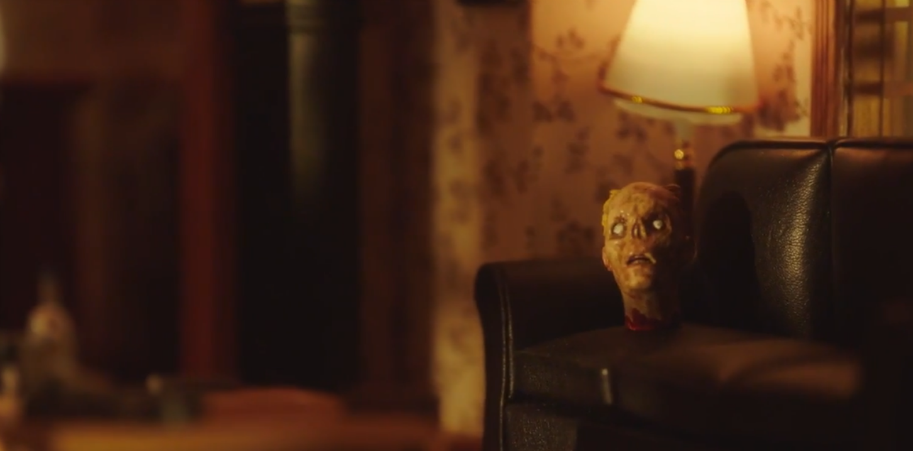 Bad Wolf Down
Director(s): Rob Schrab
Writer(s): Rob Schrab
Starring: Jeffrey Combs, David A MacDonald
Jeffrey F*CKING Combs (yes, I have to write that down every time this horror gem shows his mug in ANY flick…ANY FLICK). This was a fun entry with some wicked practical effects! Only the twisted mind of Rob Schrab (comic book creator of Scud: The Disposable Assassin and co-creator of The Sarah Silverman Program) can mix WW2, Nazis and bad-ass werewolves in one fun-romp of an episode. Combs is brilliant as always as an over the top Nazi hunting down some American soldiers that take refuge in a local jail…that happens to be housing something horrifying. Wait, the title is called Bad Wolf Down right? Yeah, that horrifying thing is a werewolf…spoilers? Well, the way the ep ends is the real ticket for this entry so prepare to grin from ear to ear with this one folks!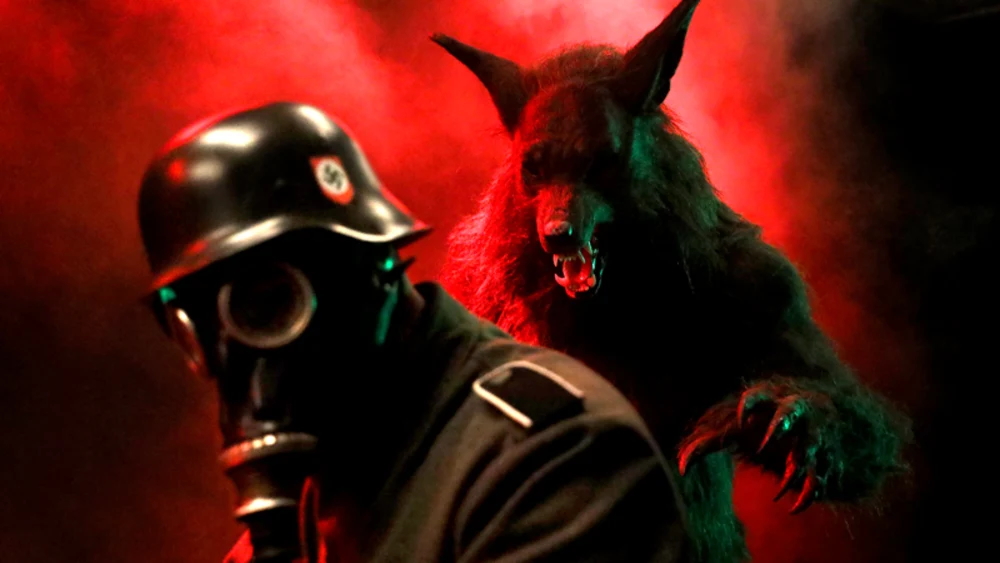 The Finger
Director(s): Greg Nicotero
Writer(s): David J. Schow
Starring: DJ Qualls
The first entry in the series that takes a more humorous tone with DJ Qualls (Road Trip and The New Guy) narrating a story about a lonely man who finally makes a loyal friend. This entry at time was almost endearing as the main character proves to be quite pathetic and the only thing that reciprocates his care happens to be something that also has an appetite for violent mayhem. This was a fun story that has you cheering for the killers at the end (as horror fans often do) since it seems the world around them are either painfully annoying or just awful as human beings.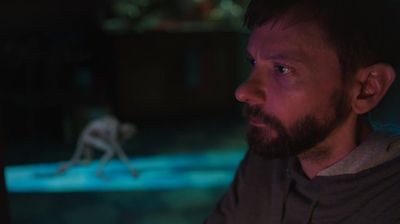 I'll be covering the entire Creepshow series in the next three months so do yourself a favor and download the Shudder app so you can binge watch away and compare what you think to my mini-reviews! I can tell you that this show hits all the mentally delicious points that made you love the movies so I'm GIDDY with excitement to re-watch these eps for these FearTASTIC Vault entries! Huzzah to the Creep! 
Life is FAR more interesting when we take interest in things that scare us.