World Wide Web Horror Shorts Showcase!
Happy Year of the NEW you sick Freakos that I love oh so dearly!
The FearTASTIC Vault has many hallways, shelves, creatures, spookies, scaries and doors of all kinds (trap and secret as a matter of fact)! With a square footage that is both vast and (frankly) undecided, it's easy to get lost in the sea of good horror stories but if you look in the hidden cracks and corners of the vault you will find an impressive collection of my favorite horror shorts.
A great horror story can span from a two – part made for TV movie (Stephen King's IT) or a one part mini movie that lasts about two minutes! I've always said that what makes a horror movie great is the pure intention of entertainment through the macabre and length has little nothing to do with that notion. A loud, startling scare or a seed of creepiness that burrows its way into your psyche can be done with as much or as little time on the screen. What makes shorts so great is there is a challenge of trying to get your scare across in the most efficient way possible. Without character development, a (decent) budget or much storytelling, a horror short can be one of the best experiences because you realize you feel the same sort of entertaining uneasiness in such a limited amount of time.
It's because of a horror short's ability to send a powerful message at such a short amount of time, some of my favorite horror flicks got its started off as excellent shorts that immediately captured the intention, tone and concept of their future features.  Within the Woods was a short simple story about a group of friends that met their demise with demonic spirits in the forest and that little gem would eventually (and obviously in retrospect) become Evil Dead. One of my favorite ghost stories, Ju On started off as a mere short in a Japanese Horror TV series, Haunted School G. Although the stories were a bit different, the iconic look of the creepy ghost girl crawling down the stairs was heavily featured.
Nowadays, the best horror shorts can be found on the best kind of platform, streaming media! Anyone and yes, anyone can put content out there at their hearts content. We live in an age that if you have the will, the (somewhat) proper equipment and a clever enough brain/story, you can make a short and slap it on the internet for the world to judge. In particular, short horror flicks are always fun because they're like firecrackers of shock that can be enjoyed from the simplicity of your phone and/or computer! I present to you now a spooky sampling of my horror shorts collection from the world wide web (they should really shorten that to something else…w…w..E?).
Lights Out (2013)
Director(s): David F. Sandberg
Writer(s): David F. Sandberg
Starring:  Lotta Losten
Speaking of shorts that would someday become features, this clever twist to ghost stories has a woman being terrorized by some ghastly figure…only when the lights are out. This perfectly captured the great power of horror in turning something simple like a light bulb/switch into something creepy and frightful.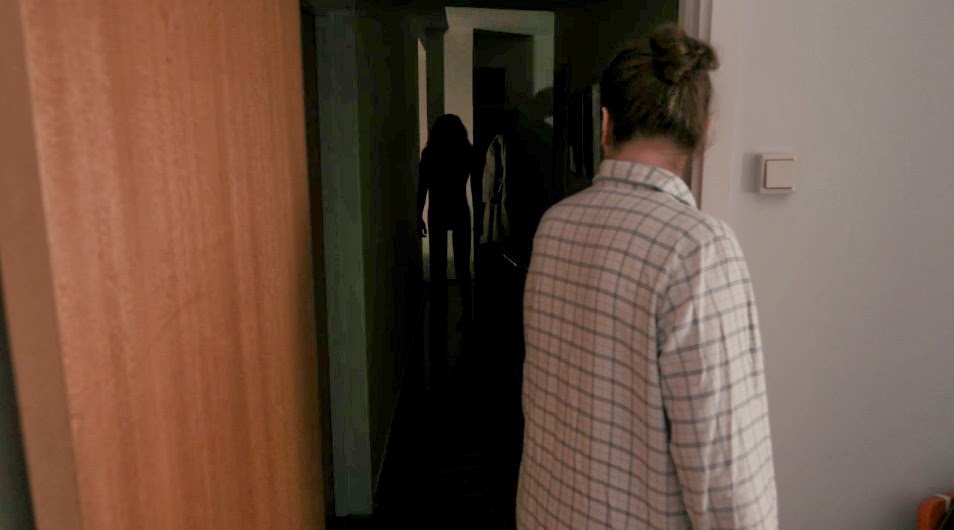 Bedfellows (2008)
Director(s): Drew Daywalt
Writer(s): Drew Daywalt
Starring:  Kerry Finlayson
This short is like a scary campfire story come to life! In 2 ½ minutes, this short gets you with the ending while making you think about things long after the fire has been put out next to your tent. The story follows a woman who gets a strange call in the middle of the night.
The Smiling Man (2015)
Director(s): A.J. Briones
Writer(s): A.J. Briones, Tefft Smith
Starring:  Abbi Chally, Strange Dave
Oh goodness, I didn't think a short could have such a slow burn. This feature doesn't have a jump scare that you'd think it have based on the ridiculously creepy monster that is The Smiling Man.  The cinematic style and brilliant make up made this short about a little girl following a strange noise in the kitchen one that made your hairs stand on end in the last minute.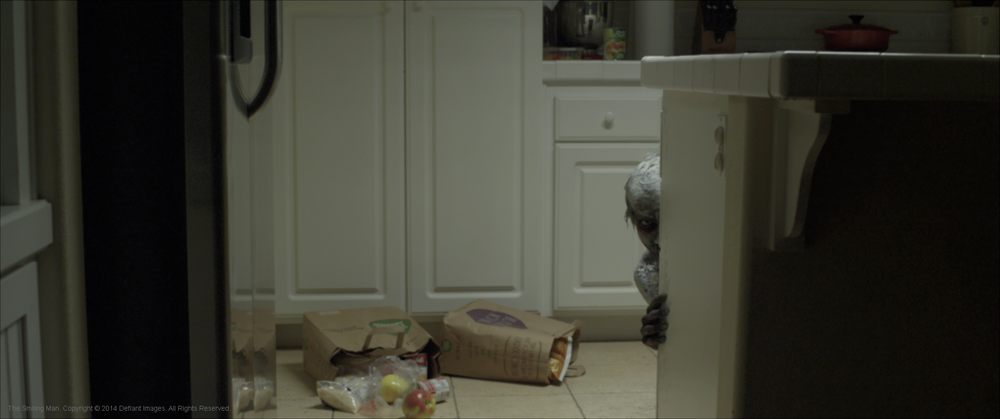 Human Form (2014)
Director(s): Doyeon Noh
Writer(s): Doyeon Noh
Starring:  Si Yeon Kim, Ye Eun Lee
Horror shorts can also make you think about the current status of the world delivered in a creepy package; case in point, this short about the prices of trying to look like everyone else no matter how spooky that look may be. I found it refreshing to be creeped out but at the same time made me think of the metaphor of how we view beauty…also the make up in the short gave me the heebie jeebies for DAYS.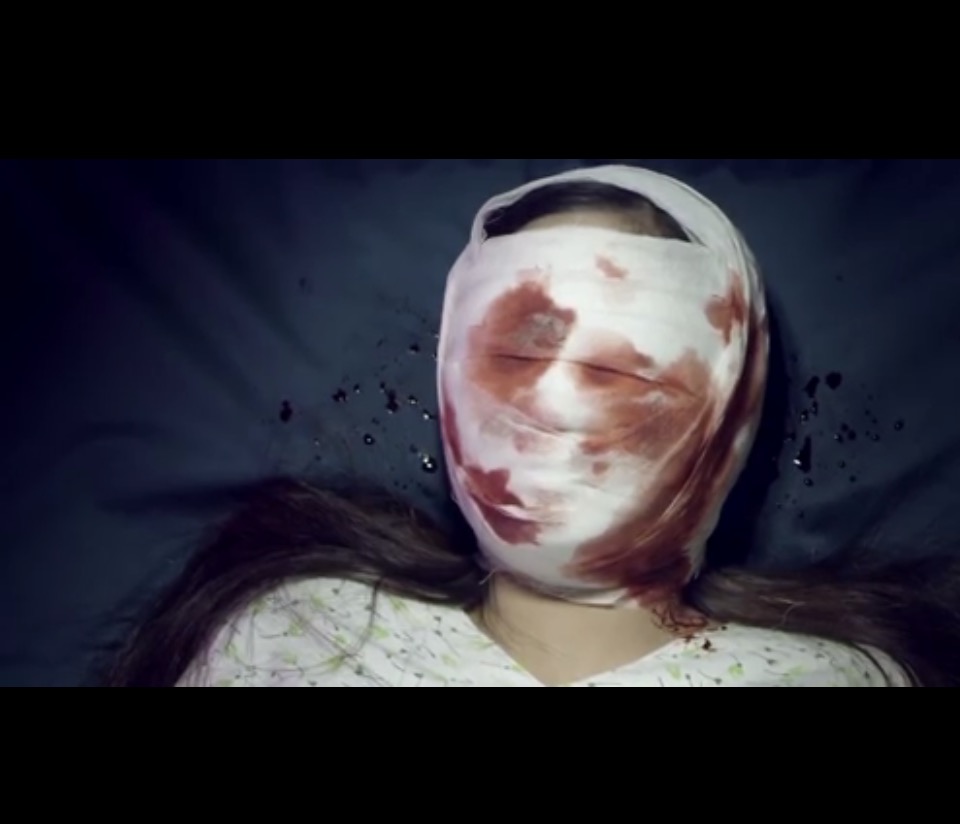 Mr. Creak (2015)
Director(s): Liam Banks
Writer(s): Liam Banks
Starring:  Johann Chipol, Julia Damassa
This packed every haunted house stereotype into an impressive 3 ½ minutes! Even the nice little scare was done in a way that was familiar yet it still felt fresh considering this is a short about a woman returning to her childhood home and facing her childhood monster. The visual style of the movie sets a nice platform for the satisfying (if not creepy) ending.
Tuck Me In (2014)
Director(s): Ignacio F. Rodó
Writer(s): Juan J. Ruiz, Ignacio F. Rodó
Starring:  Luka Schardan, Mark Schardan
This gem of a horror short is sort of a monster in itself in some way. Horror has always taken the arbitrary and transform it to something uncomfortable and creepy but tucking in your child? COME ON. I commend this wonderful short in being clever but if I ever have kids, I do not trust that little bastard for a hot second!
Lesson is folks, these shorts are treasures and if you look close enough, you might even recognize them someday on the big screen so get to the treasure hunt folks, comb the web for something other than cat videos and clickbait!
Life is FAR more interesting when we take interest in things that scare us.