"Earl, how'd you get into acting?"
It's a question that I actually do get asked from time to time. If you can believe it, someone cares…haha! Like many life paths, the story of how I started acting doesn't really have a clear, concise answer. Are you asking how I started performing in front of people? Are we going back to the school plays in elementary? Or are we talking about when I took up acting as a profession? The last question is the one I usually try and answer by default. I don't even have a concise answer for that, however, because it's been an entire process. Well, then. There it is. It's been a process. There's my concise answer.
Thanks for reading everyone. I'll see you next Sunday in my pre-E3 wishlist article!
Just kidding. It really has though, been a process. A process that came to a moment of culmination – a point of no return. I guess then, that will be my frame of reference by which I consider the beginning of my life as an actor. At what point did I say I'm all in? When did I devote actual money and time to achieve my goals? When did I start submitting and going out on auditions? We've got a bit to cover, so let me give you the quick rundown:
I started acting in elementary school. Well, really, I just latched on to performing every chance I could it seems. Every Christmas (I went to a parochial school), we would have a Christmas showcase/pageant where each of the classes would perform something as a class, and that was my favorite time of the school year. I started playing guitar when I was 9, and while there were some nerves, I sure loved those recitals. When I was in 8th grade, the school did a musical adaptation of the parable of the Prodigal Son, entitled "Barbecue for Ben." I had a kind of 2nd lead role in that. My character was something akin to the Lead Player in Pippin… though less of an analogue for the Devil, I suppose.
In high school, I started doing drama my junior year, after an obligatory knucklehead phase. My first role was playing Johnny Casino, the guy that sings Born to Hand Jive in Grease. Then, my senior year, I played Dr. Chumly in Harvey and Captain Courageous in Dames at Sea. This entire time, I was super loading up on Science classes, because by golly, I was gonna be a doctor. I even, and this is a testament to my nerdery, had to take an art class during summer school at a community college to fulfill my high school graduation requirements – all because I wanted to take double bio classes my senior year. Nerd. I don't recommend this.
In college, at UC, Irvine (Zot! Zot!), doing my bio major thing, I still kept up with performing. I did PCNs and was part of a singing club/choir called Uniting Voices. For all you non-west coast Filipino-American kids out there, PCN stands for Pilipino Cultural Night, which was a huge 3+ long showcase of Filipino cultural dances interspersed with acting bits in between to kind of tie everything together. At UCI, they called the acting bits "Skit." That's what I did. I did Skit, for 5 years. One of those years, I co-wrote and co-directed. Supersenior! Anyway, after my sophomore year, which was filled with Biochemistry, Organic Chemistry, and Molecular Biology, I needed a damn break. So, my junior year, I started a drama minor. And then I took drama classes for two years, in addition to the bio stuff I ended up never using.
The odd part was, that I had it set in my head that this was all just "for play," it was all a pastime, a hobby. There was no way I was going to be able to continue acting outside of school. I didn't have the requisite talent, good looks, or training to get cast in anything outside of the safety of academia. So, acting/performing was something I did on the side to keep me sane.
Fast forward to a couple years after college, I was still living in Orange County, working a 9-5. Not performing anywhere, and generally miserable. One of my roommates, at the time, Kris (whom I met in my first acting class at UCI and ended up co-writing/directing a PCN with), was keeping hope alive by subscribing to Backstage Online to look at all the casting breakdowns.
One day, in 2005, Kris was about to call it quits and cancel his Backstage subscription. But, before he did, he decided to peruse the breakdowns one last time. That's when he found the call for Asian-American improvisers for a troupe called Room to Improv (an Asian-American improv troupe, celebrating 10 years of serving the LA community… and beyond!) Well, we both submitted, both of us got called in, and we both got invited to join the cast. Thus started a whirlwind of activity that led to me becoming an actor.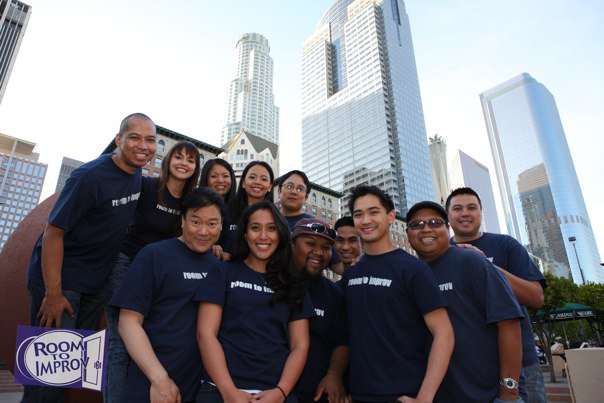 Room to Improv, being plugged into the Asian-American entertainer community, gets notices from other Asian creatives looking for talent. Well, about a year into joining Room to Improv, a group called Projekt NewSpeak sent out a call through the Asian-American networks, looking for new talent to start a sketch comedy group. Again, I submitted (along with Kris), auditioned, made it to callbacks, and ultimately got cast. This group ended up becoming a group called SketchComedyShow.com. Between 2007 and 2012, we went on to win sketch competitions at the Laugh Factory, iO West, and the Hollywood Improv. We even got invited to perform on the Comedy Central stage at the Hudson Theatres.
But, let me jump back in time a bit. When I joined the sketch group, I was exposed to people that exposed me to the possibilities of making acting a viable career. They showed me how really doable it was if you just were willing to put the work in. I was introduced to the intricacies of the online casting services, like LA Casting and ActorsAccess. Both pay services. I, however, was still hesitant to really try my hand at it. I mean, after all, you hear the stories of the broken lives that get tossed to the side of the road my the Hollywood machine. I have horrible mental images of a massive pile of beautiful people sobbing about not being beautiful or talented enough. To throw money into this would mean I'm actually making an investment. I'm casting my lot against the odds. I just couldn't bring myself to do it.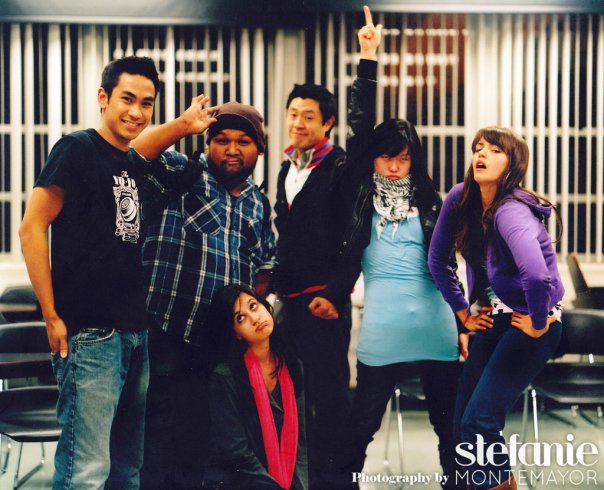 This all changed when one of my fellow Room to Improv cast members sent us all an ActorsAccess breakdown from a casting director looking for voice talent to work on the new World of Warcraft expansion.
This. This is everything I've ever wanted.
And that's when I took the plunge. I dropped my $68 for the ActorsAccess annual fee so I could submit for a World of Warcraft gig. My love for video games completely eclipsed any reservations I had about trying to become an actor.
What I'm trying to say is that being geek saved my life. World of Warcraft effectively started my acting career. Now, I'm not saying I'm massively successful, but I'm definitely in a better place than when I started. And that is worth everything.
That folks, is how I started my acting career.