DWhoo boy, how is everyone? I see that Agent Nate held up shop while I was gone. Good man, that Agent Nate. As grateful as I am that he helped me out, I am very much glad to be be back!
Lets forgo any more intros and let's see what new movies we got this week….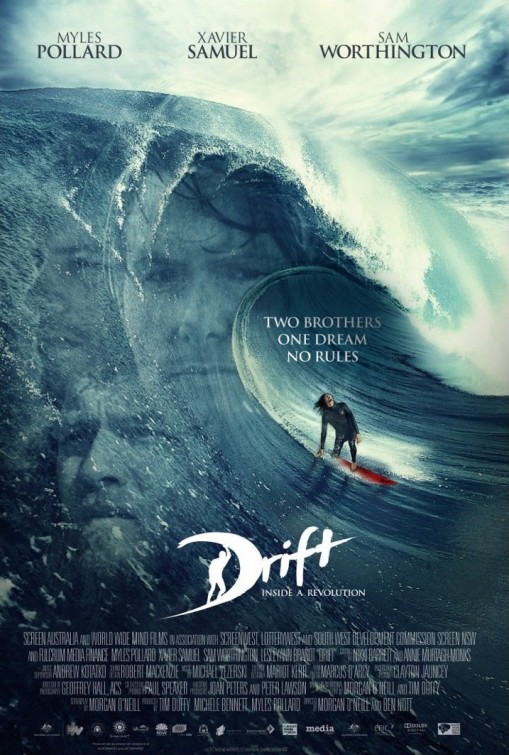 Directors: Ben Nott, Morgan O'Neill
What's it about? After their mother escapes from Sydney to Margaret River in the 1970's, the two Kelly brothers spend their youth searching for the perfect wave. Out of necessity the family launches a backyard surf business – re-thinking board design, crafting homemade wetsuits and selling merchandise out of their van. Battling big waves, small town conservatism and criminals, the brothers give rise to a global brand. A story of passion, corruption, friendship and loyalty, deadly addictions and fractured relationships, 'Drift' tells a tale of courage and the will to survive at all odds.
My thoughts? Ehhhh…not really sure how I feel about this one. Nothing grabbed me. Nothing.
Director: Sebastián Cordero
What's it about? A unique blend of documentary, alternative history and science fiction thriller, 'EUROPA REPORT' follows a contemporary mission to Jupiter's moon Europa to investigate the possible existence of alien life within our solar system. When unmanned probes suggest that a hidden ocean could exist underneath Europa's icy surface and may contain single-celled life, Europa Ventures, a privately funded space exploration company, sends six of the best astronauts from around the world to confirm the data and explore the revolutionary discoveries that may lie in the Europan ocean.
After a near-catastrophic technical failure that leads to loss of communication with Earth and the tragic death of a crewmember, the surviving astronauts must overcome the psychological and physical toll of deep space travel, and survive a discovery on Europa more profound than they had ever imagined.
My thoughts? Kinda interesting in my opinion. Love the multinational cast; Sharlto Copley from District 9, Hong Kong actor Daniel Wu, and Michael Nyqvist from the original adaptation of The Girl with the Dragon Tattoo. It looks like a pretty cool blend of ideas that could lead into a very unique sci-fi thriller.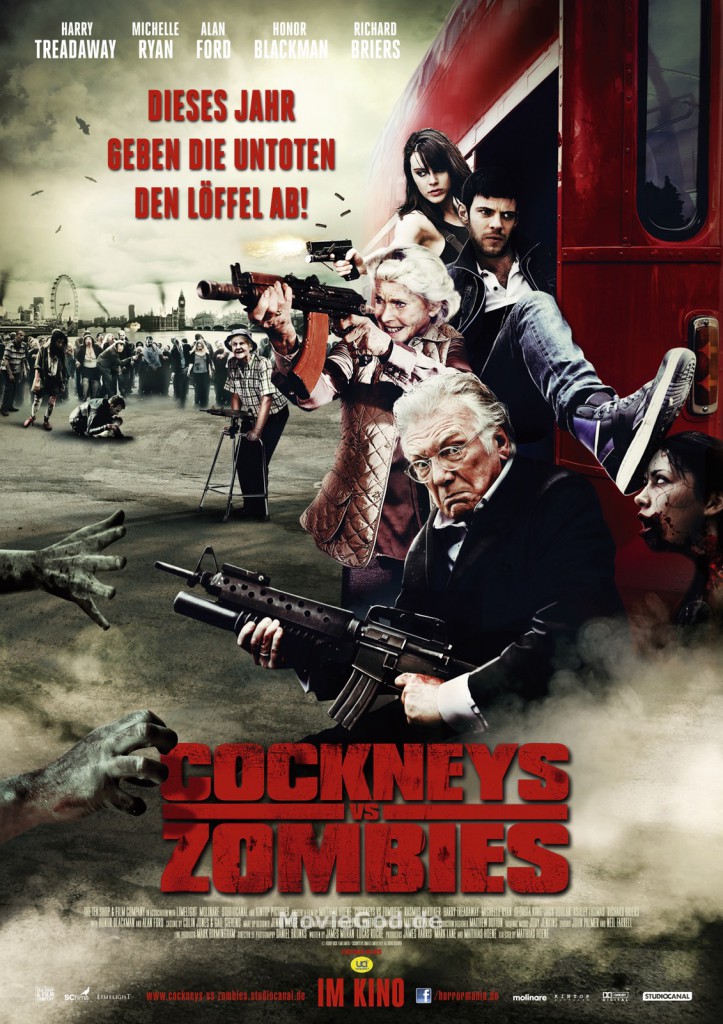 Director: Matthias Hoene
What's it about? The Bow Bells Care Home is under threat and the McGuires – Andy, Terry, and Katy – need to find some way to keep their Grandfather and his friends in the East End where they belong. But, when you're robbing a bank, zombie invasions make things a lot harder. And, let's face it, they need all the help they can get when their bank-robbing experts turn out to be Mental Mickey and Davey Tuppance. As contractors to an East London building site unlock a 350-year old vault of seriously hungry zombies, the East End has suddenly gone to hell and the Cockney way of life is under threat. Equipped with all the guns and ammo they can carry, it's up to the gang to save the hostages, their Grandfather, and East London from zombie Armageddon.
My thoughts? Could be fun, but truth be told, I am very much in Zombie fatigue right now.  I need a rest from the undead. I've seen one too many movies that look like this one.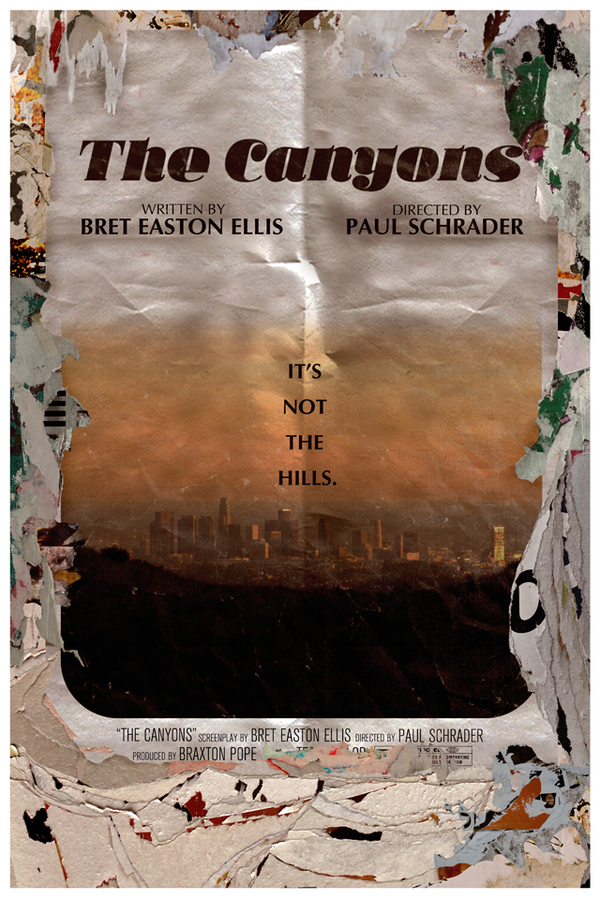 Director: Paul Schrader
What's it about? When Christian, an LA trust-fund kid with casual ties to Hollywood, learns of a secret affair between Tara and the lead of his film project, Ryan, he spirals out of control, and his cruel mind games escalate into an act of bloody violence.
My thoughts? I feel bad for Paul Schrader, the man who wrote Taxi Driver and Raging Bull. I heard nothing but awful things about his experience directing Lohan in this thing, and judging from the trailer, I don't know if this project was worth all the hassle. Doesn't seem like my cup of tea.  Better luck next time Paul.
Director: Baltasar Kormákur
What's it about? Academy Award winner Denzel Washington and Mark Wahlberg lead an all-star cast in '2 Guns', an explosive action film that tracks two operatives from competing bureaus who are forced on the run together. But there is a big problem with their unique alliance: Neither knows that the other is an undercover federal agent.
For the past 12 months, DEA agent Bobby Trench (Washington) and U.S. naval intelligence officer Marcus Stigman (Wahlberg) have been reluctantly attached at the hip. Working undercover as members of a narcotics syndicate, each man distrusts his partner as much as the criminals they have both been tasked to take down.
When their attempt to infiltrate a Mexican drug cartel and recover millions goes haywire, Trench and Stigman are suddenly disavowed by their superiors. Now that everyone wants them in jail or in the ground, the only person they can count on is the other. Unfortunately for their pursuers, when good guys spend years pretending to be bad, they pick up a few tricks along the way.
My thoughts? This was one of those dreaded trailers that I just kept seeing in front of every movie that I saw this summer. Besides that, I find it funny how quaint a movie like this is now a days. Back in the late '80s and early '90s you'd throw a rock and someone made a buddy action comedy. Now, this movie seems like a throw back to those days. Weird. A movie like this all about chemistry with the leads, but I'm not sure if Denzel and Wahlberg have it judging from the trailer. Also, after this movie, could we PLEASE stop pulling the female hostage card? Please? It's time to move on from that.  All that aside, it could be somewhat entertaining and maybe this kinda throw back is what you need this weekend. 2 Guns may not be the next Lethal Weapon, but it could be a decent time at the theaters.
Director: Raja Gosnell
What's it about? In this sequel to the hybrid live action/animated family blockbuster comedy 'The Smurfs', the evil wizard Gargamel creates a couple of mischievous Smurf-like creatures called the Naughties that he hopes will let him harness the all-powerful, magical Smurf-essence. But when he discovers that only a real Smurf can give him what he wants, and only a secret spell that Smurfette knows can turn the Naughties into real Smurfs, Gargamel kidnaps Smurfette and brings her to Paris, where he has been winning the adoration of millions as the world's greatest sorcerer. It's up to Papa, Clumsy, Grouchy, and Vanity to return to our world, reunite with their human friends Patrick and Grace Winslow, and rescue her! Will Smurfette, who has always felt different from the other Smurfs, find a new connection with the Naughties Vexy and Hackus or will the Smurfs convince her that their love for her is True Blue? Returning cast includes Neil Patrick Harris, Jayma Mays, Sofia Vergara, with Katy Perry as Smurfette and Hank Azaria as Gargamel. Brendan Gleeson joins the cast as Victor. Joining the voice cast are Christina Ricci and JB Smoove as Vexy and Hackus.
http://youtu.be/EgnwpGTGZEo
My thoughts? …………………no.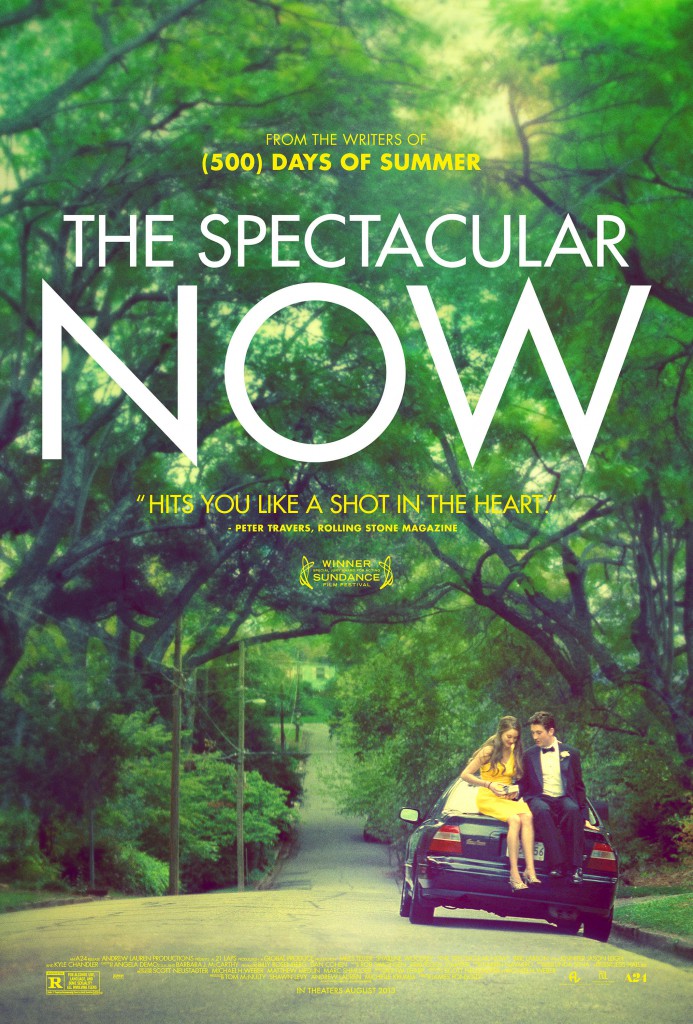 Director:  James Ponsoldt
What's it about? With sly humor and an intensity of feeling, 'The Spectacular Now' (directed by James Ponsoldt) creates a vivid, three-dimensional portrait of youth confronting the funny, thrilling and perilous business of modern love and adulthood. This is the tale of Sutter Keely (Miles Teller), a high school senior and effortless charmer, and of how he unexpectedly falls in love with "the good girl" Aimee Finecky (Shailene Woodley). What starts as an unlikely romance becomes a sharp-eyed, straight-up snapshot of the heady confusion and haunting passion of youth – one that doesn't look for tidy truths. The film was written by Scott Neustadter and Michael Weber ('500 DAYS OF SUMMER') and also features wonderful supporting turns from Brie Larson, Kyle Chandler, Jennifer Jason Leigh, and Mary Elizabeth Winstead.
My thoughts? Well…..why don't you read my review right here? Let's just say that I really liked it.
Not a really great week per say. You got some mindless entertainment that should be fine, but for my money, if you want a truly good movie, go see The Spectacular Now.