Welcome to the first Look Ahead column! Each Monday I will list and discuss each new film coming out on Friday. We'll talk about both the big wide releases and the limited releases. The goal for me is to not just talk about the newest big budget film that you are excited for, but also the smaller films you may not even knew existed. Who knows, maybe you"ll find out about a flick you never heard of that will peak your interest for you  just enough to seek it out.
So, lets begin shall we?
The first week of May looks to be a pretty light week. While there's only going to be three films that will be coming out this week, each film brings a different flavor.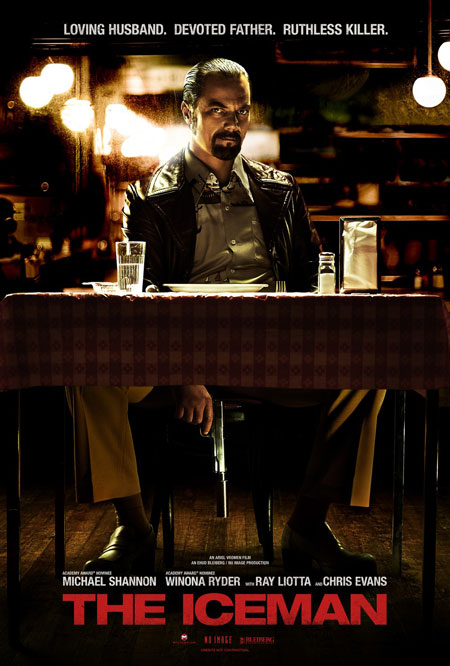 Director: Ariel Vromen
What's it about?  Inspired by actual events, The Iceman follows notorious contract killer Richard Kuklinski (Academy Award® nominee Michael Shannon) from his early days in the mob until his arrest for the murder of more than 100 men. Appearing to be living the American dream as a devoted husband and father; in reality Kuklinski was a ruthless killer-for-hire. When finally arrested in 1986, neither his wife nor daughters have any clue about his real profession.
TRAILER link below:
http://www.youtube.com/watch?v=CJIXOx2-GZ8
My thoughts? Nothing really specific in the trailer truly grabbed me. It felt to me like a standard fare  hitman film, with the character of Richard Kuklinski dealing with the double life and the ramifications of being a hired killer. What IS impressive is the cast that the director gathered.
MIchael Shannon plays intense like no other and I'm sure he'll deliver the goods. Chris Evans looks to be inspired casting in this. I'm damn well didn't recognize him till the end of the trailer. People tend to forget how good of an actor Evans is. Ray Liotta seems to still be playing the same asshole in a suit character he's been playing for the last decade. Same goes for Franco as he apparently really likes playing sleazeball guys with 5'o Clock shadows a lot lately. Also, is it me, or does it seem like Winona Ryder is playing her role as if she's in a totally different movie?
While there is very little buzz on it , reviews for the film seems to be pretty good. Right now, I have very little interest in seeing it, but if enough recommendations start coming my way, I'll be willing to give it a shot.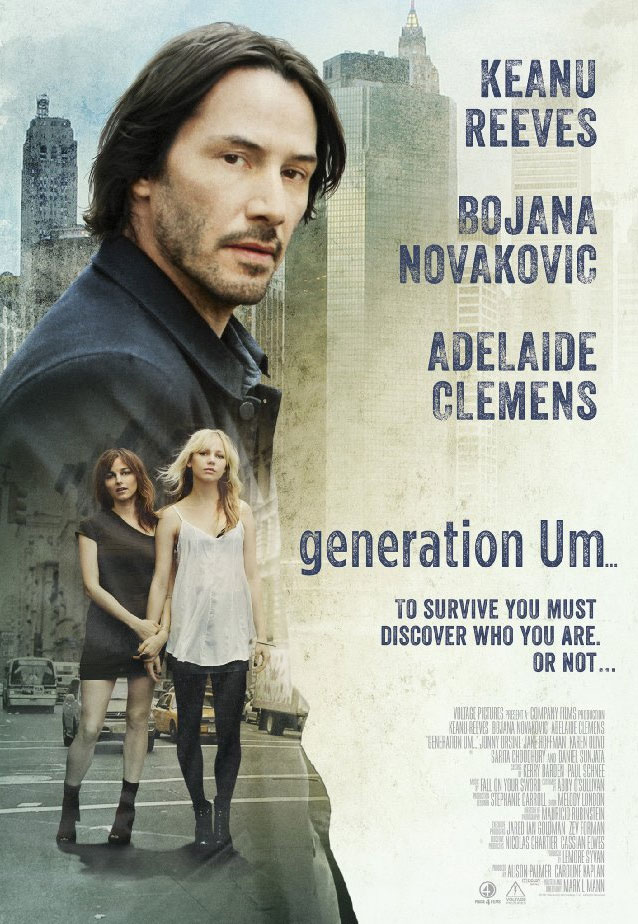 Director: Mark Mann
What's it about? The world is downtown New York City, present day – from the point of view of a driver for an escort service. John (Keanu Reeves), a quietly sexy withdrawn guy, is finally ageing out of his young, trendy neighborhood, dealing with the beginnings of the next chapter of his life. John's friends are the party girls he works for – Violet (Bojana Novakovic), an unstoppable entertainer whose weathered beauty and self-proclaimed wisdom are matched only by her lack of audience; and Mia (Adelaide Clemens), the new girl with the dark past, whose traffic-stopping sensuality has brought her nothing but victimization. Both survive on their ability to manipulate men, and don't know how to live any other way. But John, they trust. And through their relationship, all three find a comforting and humorous refuge from the downward spiral of their self-destructive but entertaining lifestyles.
The end of another night out for this odd family of circumstance sets the stage for an all too familiar day spent coming to terms with and reveling in the lives they have unintentionally created for themselves. When John impulsively steals a camcorder, he decides to capture the sights, sounds, and senses of New York – or rather, his sights, sounds, and senses. He records nature, people, himself. Today. John's experiment takes a new turn when he pans the camera's attention to his Party Girls. Violet is gung-ho, ready at a moment's notice to become the center of attention before the focus fades away. Mia is less enthused, but finds herself opening up to the promise of a spectator.
John's camcorder unravels the girls' lives, as both Violet and Mia find themselves attempting to outdo one another's secrets and opinions.
TRAILER link below:
http://www.youtube.com/watch?v=nqZqtwpkwww
My thoughts? Once again, I'm intrigue with the casting. Honestly, I like Keanu. Years ago I saw the film Thumbsucker. In it, he played a hippie/new age dentist and he was hilarious in it…mostly because he underplayed it perfectly. It was in that flick where I decided that Keanu may not have a lot of range, but when he's in his bubble, he can be used to good effect.
This movie looks like it could be a strong use of Reeves, even thought I'm not crazy for these kind of slice of life stories. I'm also digging the energy that I'm seeing in Bojana Novakovi's performance so far.
While I won't necessarily go out of my way to see it, if Generation Um shows up on Netflix, I'll give it a shot…if only to us it as background noise while doing house work. Not the highest of interest, I agree, but there is SOME.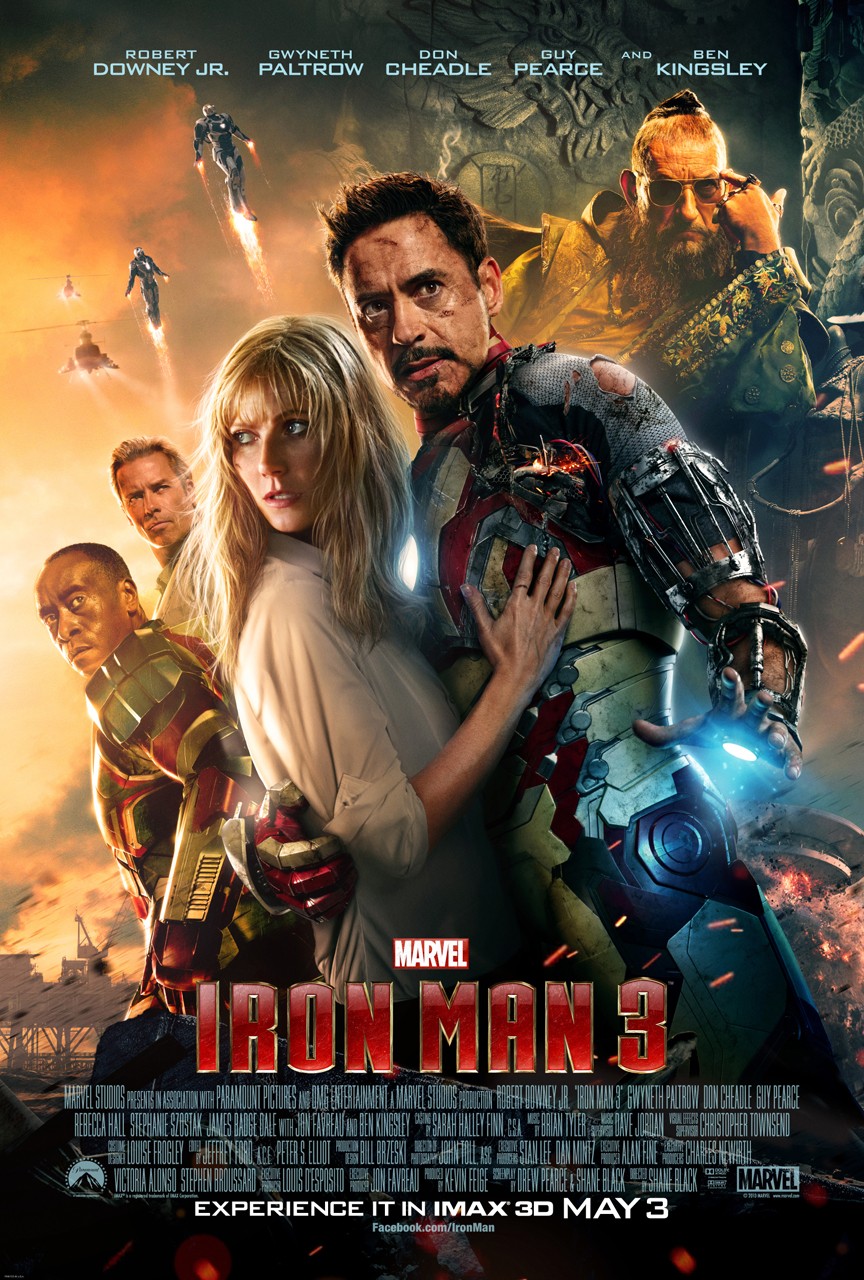 Director: Shane Black
What's it about? Marvel's IRON MAN 3 pits brash-but-brilliant industrialist Tony Stark/Iron Man against an enemy whose reach knows no bounds. When Stark finds his personal world destroyed at his enemy's hands, he embarks on a harrowing quest to find those responsible. This journey, at every turn, will test his mettle. With his back against the wall, Stark is left to survive by his own devices, relying on his ingenuity and instincts to protect those closest to him. As he fights his way back, Stark discovers the answer to the question that has secretly haunted him: does the man make the suit or does the suit make the man?
TRAILER link below:
http://www.youtube.com/watch?v=YLorLVa95Xo
My thoughts? When I first heard that Jon Favreau was not directing Iron Man 3, I had concerns on who was going to end up directing the third film. When they announced Shane Black's name. I knew we were going to be fine.
Black knows his aciton, knows his comedy, knows his characters and more importantly, knows how to use Robert Downey Jr. (If you still haven't seen Blacks first film Kiss Kiss Bang Bang, do yourself a favor and GO! Watch it now!) Shane's a true talent, and I honestly felt  that his aesthetics will meld perfectly with the Iron Man movies.
As a comics fan and as a film fan, these last five years has been really exciting. Reality is, either your excited to see Iron Man 3, or your not.  I am very much a member for the former.
Reviews have been coming in and they are STELLAR. The film looks great, and I can't wait to see how it all ties together. Even after watching the trailer, I sense I haven't seen the full scope of this movie.
So what do you guys think? Are you super excited about Iron Man 3, or are you over watching the adventures of old Shellhead? Do any of the smaller releases peak your interest? Comment below and let us know what you think.