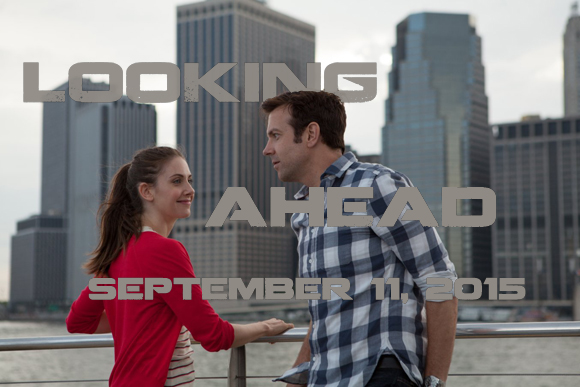 As I'm trying out this new format when I'm a bit more selective on what I wanna write about, I find it hard to not go back to my old habits. This week I saw a couple of trailers that I felt like I could have something to say but I don't want to devote too time to them.
Like the film 90 Minutes to Heaven. It's a film with a terrible looking performance from Hayden Christensen trying to play a father and have his dad mustache do all the acting. It's a film directed by Michael Polish, an interesting indie filmmaker whose consistency film to film is shaky at best.  Then there's the film Time Out of Mind, a Richard Gere drama in which he plays a homeless man reconnecting to his daughter. It looks to have some strong performances from Gere, Jena Malone and the ALWAYS incredible Ben Vereen. Actually, just seeing Vereen in the trailer almost made me put the film in the main spotlight section as he just brings a good feeling of class and confidence when he shows up in film, and he doesn't show up in enough films.  And finally, and interesting looking film called Wolf Totem, that has some incredible shots but the overall story doesn't interest me.
This week, the films I'm keeping my attention on are the ones with promising talent behind them, questionable talent behind them, good word of mouth, and one of the most interesting trailers to a mainstream movie I've seen this year.
Hell, lets start with that one!…..
What's it about? After breaking up with her boyfriend, a professional woman gets involved with a man who seems almost too good to be true.
My thoughts? I was walking in the theater. It was already dark and I was trying to find a seat. I'm just trying to get settled when this trailer started playing. It's always a trip for me to see a trailer to a movie I've never heard of. It means I can see the trailer and have no preconceived opinions on it. So I'm seeing this trailer to a movie I've heard of and it's slowly peeling away how crazy it looks. I almost have to applaud them for doing a no dialogue trailer, as I'm discovering this films existence and being surprised at the crazy turns, the creep factor, and the sex that's displayed here. I'm not sure if I'll ever see this thing, but the trailer is certainly unforgettable…at least to me. A regular trailer does exist and I did see it, but it just makes it feel like any other adult thriller. THIS trailer? That's how you get my attention.
What's it about? Lu and Feng are a devoted couple forced to separate when Lu is arrested and sent to a labor camp as a political prisoner during the Cultural Revolution. He finally returns home only to find that his beloved wife no longer remembers him.
My thoughts? Yimou Zhang can break your damn heart like no other. He continues to surprise me with his film choices and vast array of visuals and story telling skills. But, his true claim to fame is making films much like this one. Actress Gong Li was a HUGE part of that period for him, and I'm glad to see them working together again on a project that feels like a throwback to their earlier work.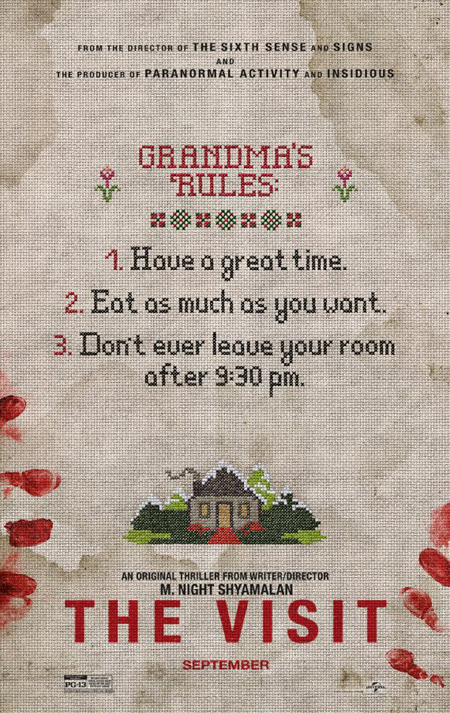 What's it about? A single mother finds that things in her family's life go very wrong after her two young children visit their grandparents.
My thoughts? So M. Night Shyamalan….it's come down to this. A fucking POV horror film. I don't know man. I feel like I should say "wow, have the mighty had fallen" but truthfully, did you really only have the ONE great film? Sure, I personally like Unbreakable and Signs. I know folks who are fans of The Lady in the Water. But, I'm starting to wonder if The Sixth Sense was truly your only ONE great film. That one film that most people can agree is great. But, you got to keep on trucking along. If this is the only film you could make right now, then fair enough. I hope it's good man, but there are two things you have to overcome. 1.) People's genuine fatigue in this style of filmmaking and 2.) Peoples lack of faith that your involvement is still worth a damn. Good luck.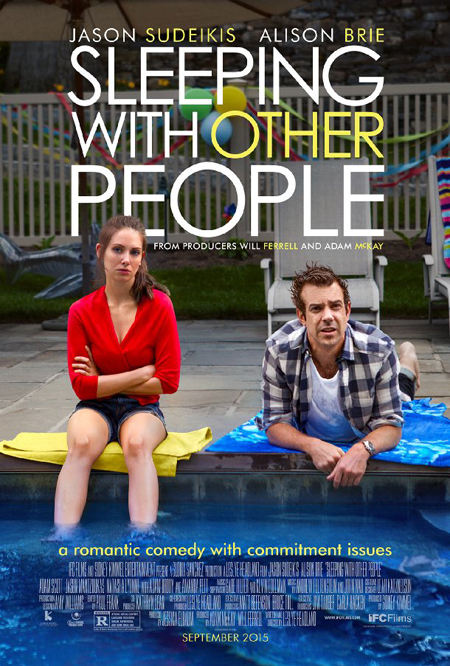 What's it about? A good-natured womanizer and a serial cheater form a platonic relationship that helps reform them in ways, while a mutual attraction sets in.
RED BAND TRAILER!
My thoughts? Reviews for this one have been really solid, and I'm not gonna lie…I'm a sucker for a nice romantic comedy. Granted, this one is a bit on the dirtier side of things, but Alison Brie and Jason Sudeikis are showing some great chemistry in the trailer. I do like Sudeikis, but for a while I felt like I wasn't really convinced he's leading man material yet. Then I was reading one review on this film and the reviewer brought this up….Jason Sudeikis is  playing the kind of roles that a young Chevy Chase used to play. When thinking of it like that, all of a sudden it clicked with me on how to see him as a leading man. Brie's range is incredible;  her work in both Community and  Mad Men have proven that. She's got wicked timing, and this looks to be some really strong material for both her and Sudeikis.
So what about you guys? Does any of these films have your attention? Let me know in the comments below!