As the old month ends, a new month begins, and the new movies keep a coming!
Why waste time with an  introduction?! Let's go!
What's it about? Jude Law plays 'Dom Hemingway,' a larger-than-life safecracker with a loose fuse who is funny, profane, and dangerous. After twelve years in prison, he sets off with his partner in crime Dickie (Richard E. Grant) looking to collect what he's owed for keeping his mouth shut and protecting his boss Mr. Fontaine (Demian Bichir). After a near death experience, Dom tries to re-connect with his estranged daughter (Emilia Clarke), but is soon drawn back into the only world he knows, looking to settle the ultimate debt.
My thoughts? Jude Law seems to be giving a cracking performance in this film, and it's a role that he's biting into with strong vigor. The dialogue shown in the trailer is pretty great. I'm a bit weirded out by the fact that Law can play old enough to be Emilia Clarke's father, but outside of that this seems like a film worth viewing for sure. The director of this film also did the EXTREMELY entertaining The Matador, and this trailer seems to suggest that it could be just as good.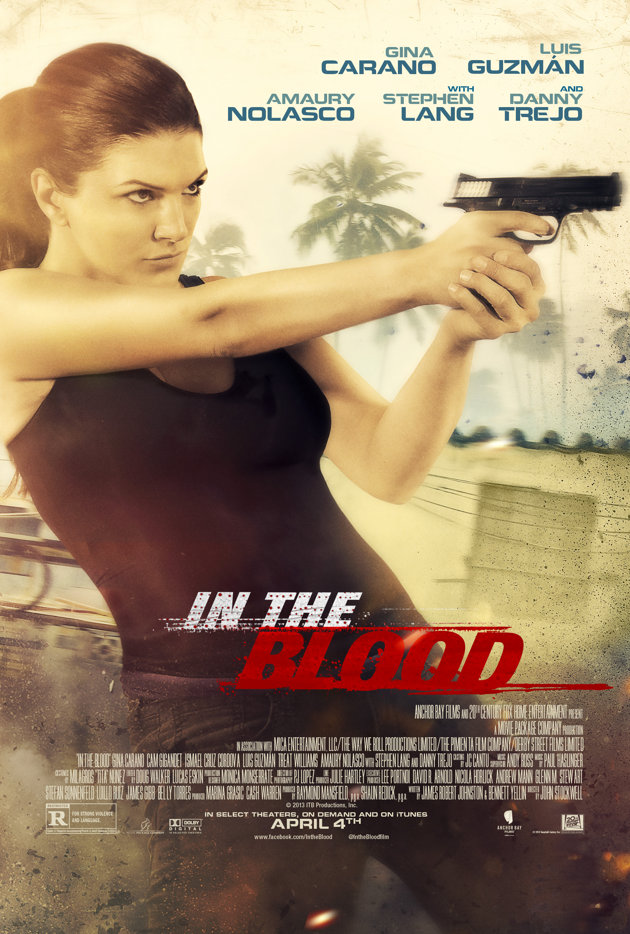 What's it about? Gina Carano stars as Ava, a trained fighter with a dark past. When her new husband (Cam Gigandet) vanishes during their Caribbean honeymoon, Ava uncovers a violent underworld of conspiracy in the middle of an island paradise. Armed with a deadly set of skills, Ava sets out to discover the truth – and to take down the men she thinks are responsible for his abduction, one by one.
My thoughts? While I feel like Gina Carano is still a bit of a stiff actress, she IS a great on screen fighter, and one that I feel can be used well in another awesome action movie. I personally don't think it will be this one. That being said, I do love that it's a "Taken" style movie, except it's a woman finding her husband instead of the usual other way around. You know what will be a good idea? There's these talks of a remake of "The Raid" that Hollywood wants to do. While I honestly HATE that idea, it might not be a bad call to make Gina Carano one of the stars (if not THE star) of the new remake. The original had no female leading characters, that would be a nice change from the original. As for this film, I'll let it stay in the Direct-to-Video section, that's where it belongs.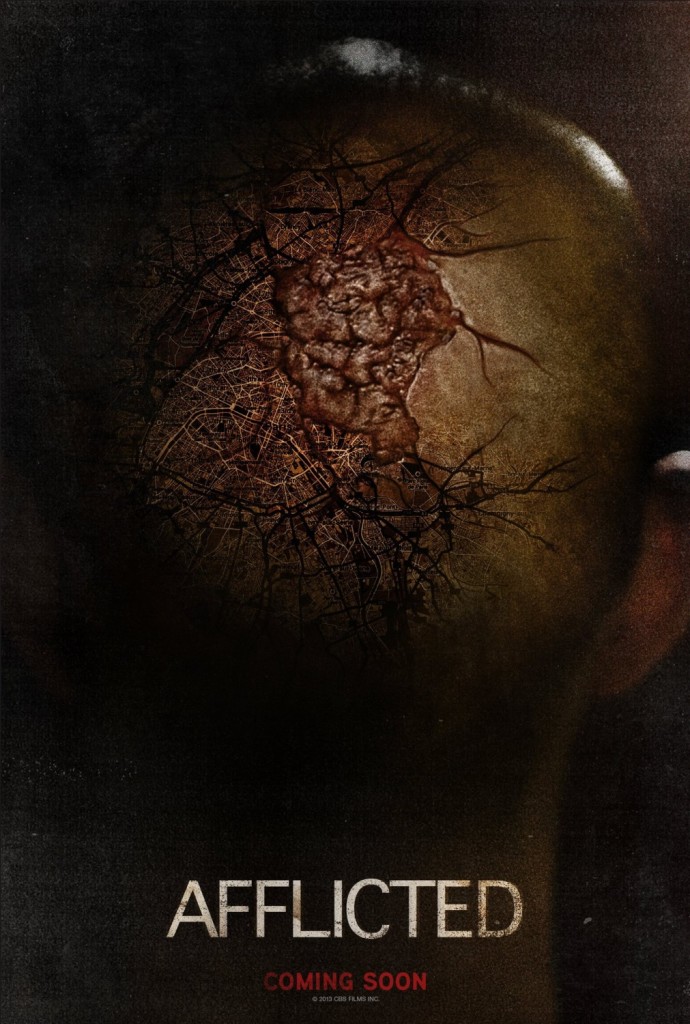 What's it about? This terrifying horror thriller follows two best friends who set out on the trip of a lifetime around the world. Their journey, documented every step of the way, soon takes a dark and unexpected turn after an encounter with a beautiful woman in Paris leaves one of them mysteriously afflicted.
My thoughts? I know…I know….I have a reputation for basically letting the "found footage" horror movie be something I just pass and not even bother writing about. Most trailers for these films are so alike, it became numbing for me to see these over and over again. See, the trailer  has to have something special for me to get my attention. What I honestly can say about this movie, is that it seems to be something much more then a simple "found footage"  horror movie. My problem with those films is that it usually comes off as lazy and uninspired. With Afflicted, there seems to be a real understanding of making full use of your camera work and budget. There are some great looking shots in this thing. And the story seems to be nontraditional. At times, it seems like we're watching a film that could be like Chronicle, a found footage movie about a guy getting super powers. BUT, clearly, this is a horror film. So at some point, this thing gets to be scary. I've read some reviews on it, and they say that this film is worth seeing, but definitely don't know too much about it. I can honestly say, I do wanna check out this one. Yeah…a found footage movie I wanna see. How about that?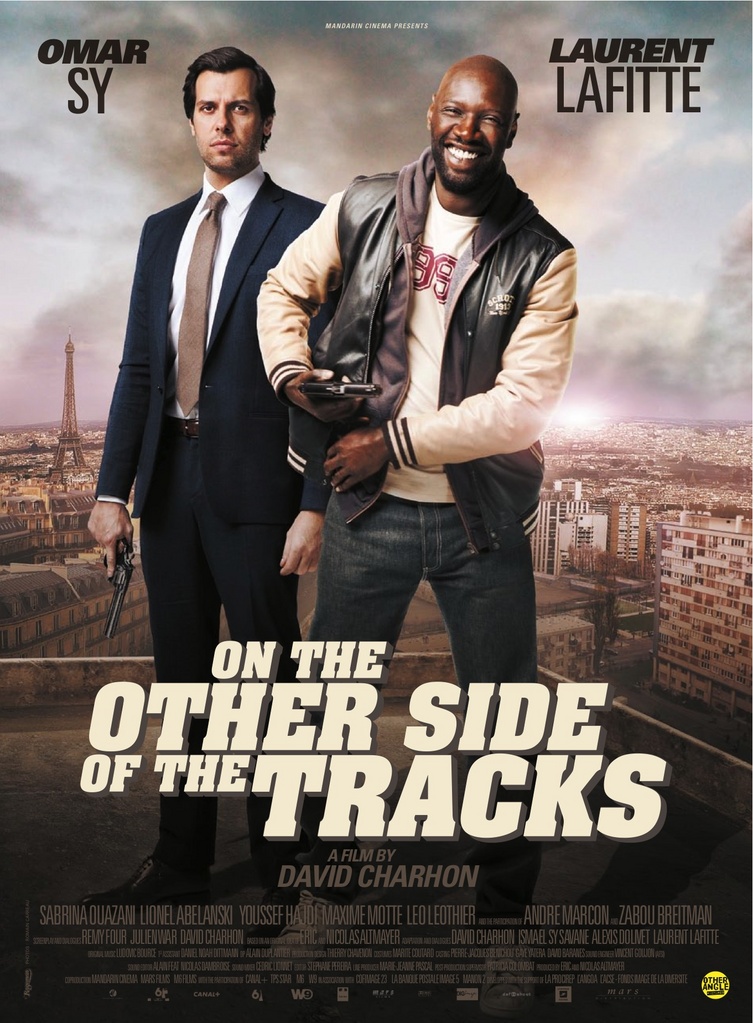 What's it about? Two mismatched cops team up to investigate the murder of a business mogul's wife.
My thoughts? I kinda dig that the French want to make a throw back to American Buddy Cop movies. This looks like it could be fun, and I think that actor Omar Sy has charisma to spare.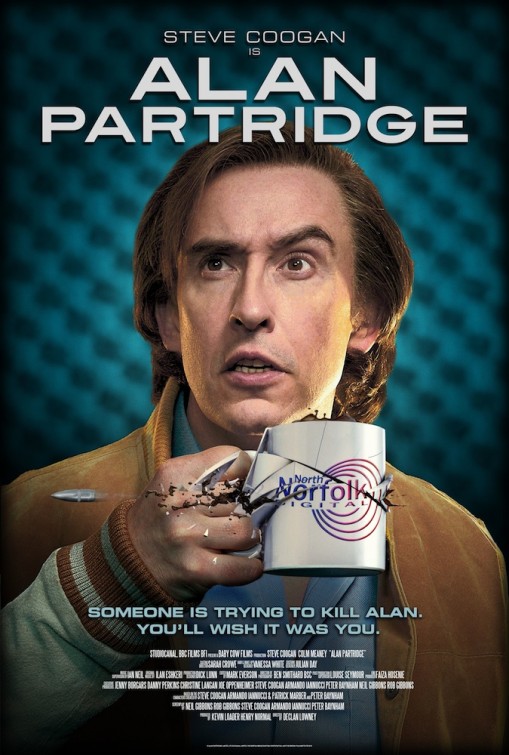 What'st it about? Alan Partridge (Steve Coogan) has had many ups and downs in his life. National television broadcaster. Responsible for killing a guest on live TV. Local radio broadcaster. A nervous breakdown in Dundee. His self-published book, 'Bouncing Back', subsequently remaindered and pulped.
'ALAN PARTRIDGE' finds Alan at the center of a siege, when a disgruntled fellow DJ (Colm Meaney) decides to hold their station hostage after learning that he's getting sacked by the new management.
The character Alan Partridge first appeared over twenty years ago as a BBC sports reporter on the radio show, On The Hour. Since then, this wonderfully conceited, petty, anal, idiosyncratic comic creation has flourished across virtually every medium you can think of. He's been a sports reporter (again) on the seminal TV news spoof, The Day Today, host of his own TV chat show, Knowing Me, Knowing You, star of the fly-on-the-wall sitcom I'm Alan Partridge, and most recently Mid-Morning Matters.
My thoughts? This is Steve Coogan's most famous role…and sadly I have never seen a single Alan Partridge "anything." You hardcore fans of the character, please don't kill me! But hey, I can honestly say that as a person who is unfamiliar of the character, this trailer is pretty damn funny, and I would love to see it.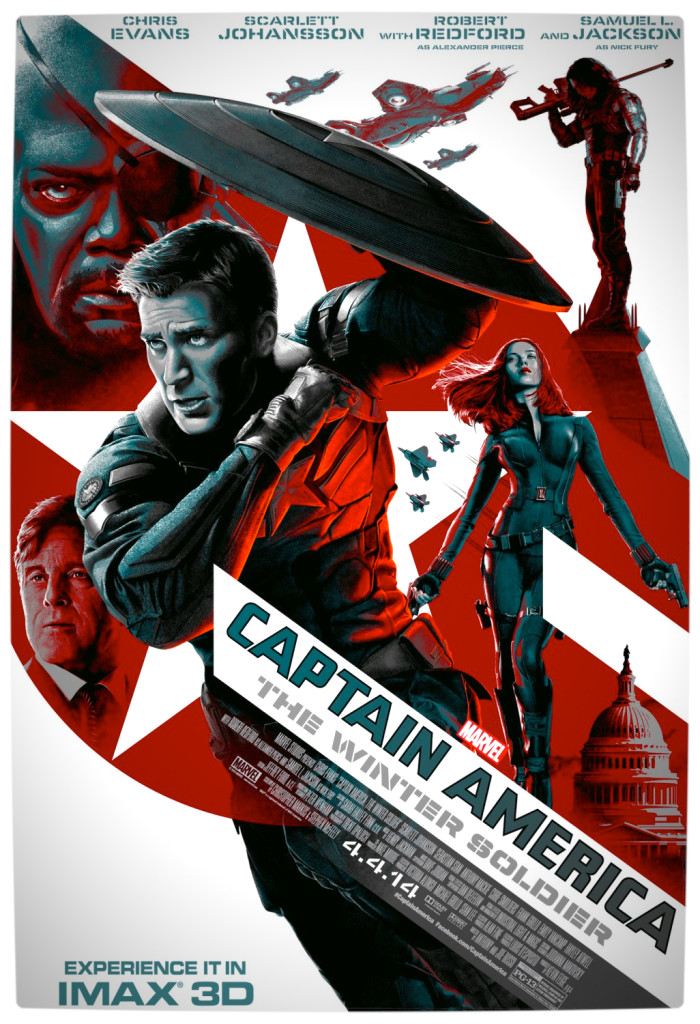 What's it about? After the cataclysmic events in New York with The Avengers, Marvel's 'Captain America: The Winter Soldier' finds Steve Rogers, aka Captain America, living quietly in Washington, D.C. and trying to adjust to the modern world. But when a S.H.I.E.L.D. colleague comes under attack, Steve becomes embroiled in a web of intrigue that threatens to put the world at risk. Joining forces with the Black Widow, Captain America struggles to expose the ever-widening conspiracy while fighting off professional assassins sent to silence him at every turn. When the full scope of the villainous plot is revealed, Captain America and the Black Widow enlist the help of a new ally, the Falcon. However, they soon find themselves up against an unexpected and formidable enemy—the Winter Soldier.
Based on the ever-popular Marvel comic book series, first published in 1941, Marvel's 'Captain America: The Winter Soldier' is produced by Kevin Feige, directed by Anthony and Joe Russo, from a screenplay by Christopher Markus & Stephen McFeely, and stars Chris Evans, Scarlett Johansson, Sebastian Stan, Anthony Mackie, Cobie Smulders, Frank Grillo, Emily VanCamp and Hayley Atwell, with Robert Redford as Alexander Pierce and Samuel L. Jackson as Nick Fury.
My thoughts? My excitement for this film is high(click here to read my write up on the first trailer, and see how much I was gushing for it then.) …and the countless glowing reviews I keep reading are NOT helping me. Pure and simple, I can't wait to see this, and if you have been a fan of the Marvel Studio films, then you are just as excited as we are to see this film. Oh…and apparently, if you have been thinking about jumping back into Agents of S.H.I.E.L.D., (or just been wanting to give the show a shot) this week seems to be the CAN'T miss it episode of the whole season, as it apparently ties into this film really nicely.  That stuff aside,  April 4th can't come soon enough for me!
What films coming out this week got YOUR attention the most? Comment below in the post and let us know!