When there is no obvious blockbuster movies to be released, the indie films come out to play. They come out to play in huge herds apparently, as we have thirteen (!!) new movies coming out this week.
A strange and interesting collection, there seems to be plenty to choose from as we start the new month of December!
LIMITED RELEASE
What's it about?  Syd, an eccentric bookseller with delusions of grandeur fueled by red wine, caused a rift five years ago between the freewheeling bohemian residents of his house and the family next door. Now over the course of a balmy summer, he tries to draft the boy next door to make videos for his online book business. Introverted young Curtis is reluctant at first, but soon gets drawn in by Syd's creative fervor. Their unlikely bond dissolves bad blood between their households, replacing old grudges and repressed secrets with new camaraderie and fresh possibility. The transformative power of forgiveness, ping pong and afternoon cocktails sparks Curtis's first seminal summer and a season of change for all.
My thoughts? Indy film character pieces like this one can be a real treat for me. If the characters are interesting, I personally don't need a ton of plot to make it a great movie. I'm curious about this one, and a film with a cast that you don't recognize at all has a much better chance of allowing you to see the characters first instead of the actors. I like the premise quiet a bit, and plenty of room to showcase some fun and interesting character interaction.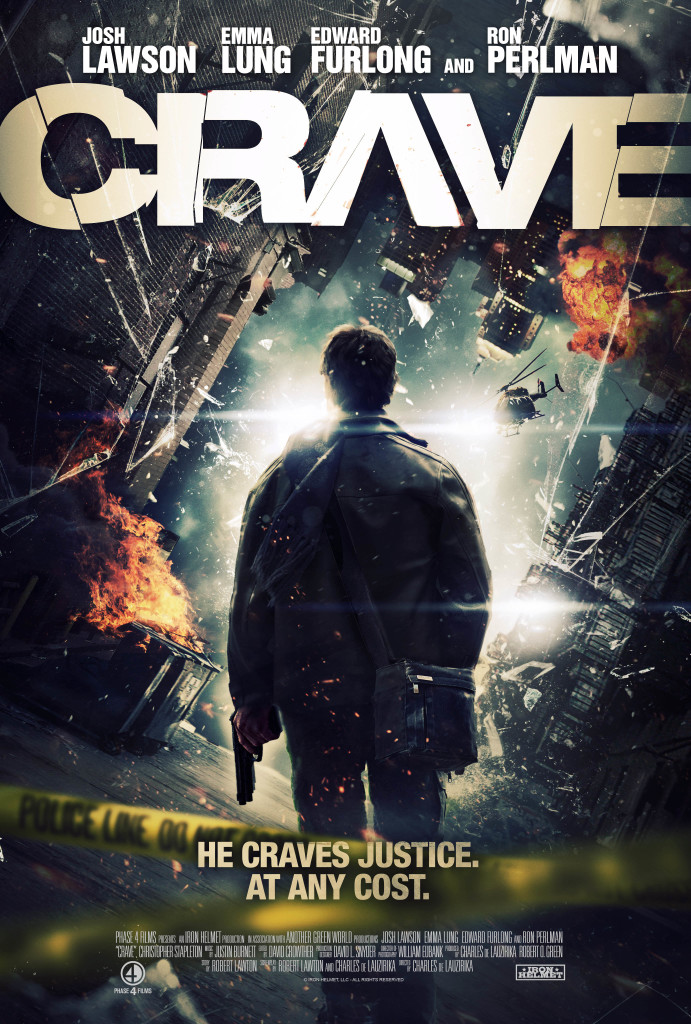 LIMITED RELEASE
What's it about? A downtrodden photographer, haunted by the urban violence and decay around him, retreats into an inner world of dark fantasies. Those dangerous visions explode in reality with deadly consequences when his intoxicating new relationship with a beautiful young woman goes sour.
My thoughts? It feels like Death Wish without a purpose. I'll let you decided if you think that's a complement or not.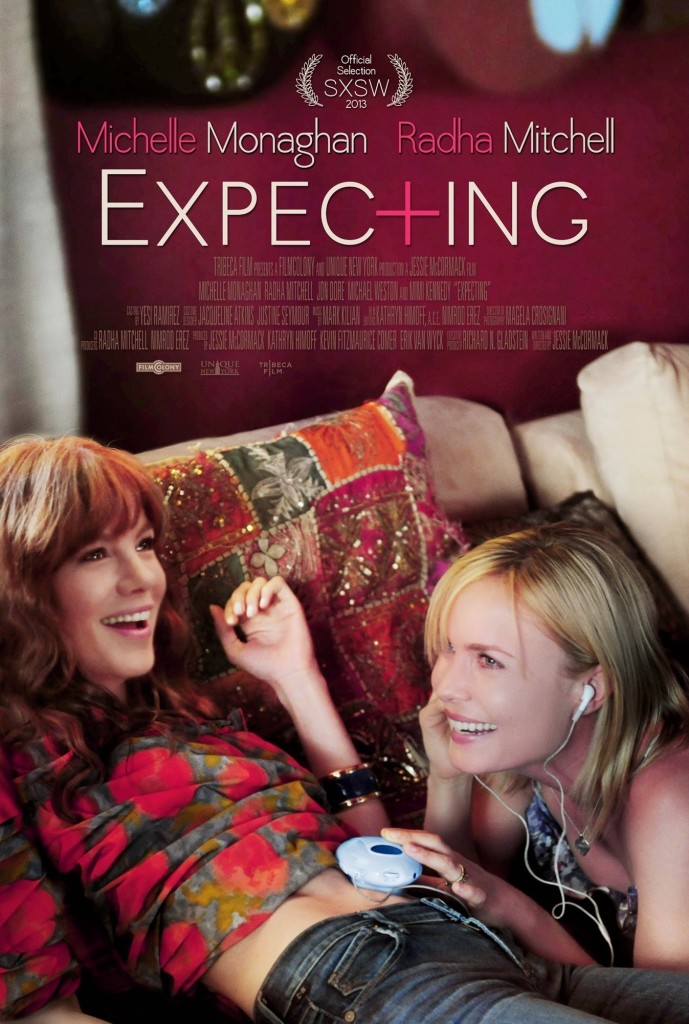 LIMITED RELEASE
What's it about? After years of struggling to conceive with her husband, Lizzie (Radha Mitchell, 'Olympus Has Fallen') has given up hope of having a baby on her own. But when her best friend Andie (Michelle Monaghan, 'Source Code') finds herself pregnant after a one-night stand, an unexpected solution arises: Andie offers to have the baby and give it to Lizzie. The couple agrees to the plan, on one condition: Andie must move in with them for the duration of the pregnancy. But can the women's friendship survive until birth?
http://youtu.be/xS0st20smnc
My thoughts? Unlike Breakfast with Curtis, this one has actors I DO recognize, but it's a cast that I find appealing. Michelle Monaghan and Radha Mitchell are both great actress who don't get as much work as they should. This looks like a strong use of them as they are playing some characters with some strong and distinct personalities. The premise isn't really all that fresh, but if the character work is good, I think a movie like this can survive on the characters alone.
What's it about? From Scott Cooper, the critically-acclaimed writer and director of 'Crazy Heart', comes a gripping and gritty drama about family, fate, circumstance, and justice. Russell Baze (Christian Bale) has a rough life: he works a dead-end blue collar job at the local steel mill by day, and cares for his terminally ill father by night. When Russell's brother Rodney (Casey Affleck) returns home from serving time in Iraq, he gets lured into one of the most ruthless crime rings in the Northeast and mysteriously disappears. The police fail to crack the case, so – with nothing left to lose – Russell takes matters into his own hands, putting his life on the line to seek justice for his brother. The impressive cast of Christian Bale and Woody Harrelson are rounded out by Casey Affleck, Forest Whitaker,Willem Dafoe, Zoe Saldana and Sam Shepard.
My thoughts? I never saw director Scott Coopers previous film Crazy Heart. I have heard good things about the movie and it's a film that earned Jeff Bridges his Oscar win. This looks to be a bit bigger in scope then Crazy Heart, but it's got a cast that can deliver on the intensity that this movie's story wants to tell. Not sure if I'm really into seeing this one, but it might be worth a viewing.
LIMITED RELEASE
What's it about? Pulsing with menace, 'Swerve,' called "seductive and thrilling" and compared to Hitchcock and early Coen Brothers by The Hollywood Reporter, is a modern take on classic film noir.When Colin (David Lyons) happens across a fatal car accident and a suitcase full of money, he soon becomes entangled in the dangerous lives of a crooked local cop Jason Clarke) and his mysterious wife (Emma Booth). His initial good deed leads to a series of deadly eve, and Colin struggles in a game of survival set against the backdrop of the South Australian outback.
My thoughts? …….ehhhh. It doesn't look bad. It doesn't look great. The Australian setting is pretty cool. Jason Clarke was great in Zero Dark Thirty. David Lyons was The Cape in the show, The Cape.
LIMITED RELEASE
What's it about?  Rex, a young King Penguin, has been away from his home for three years, learning to hunt in the wild oceans, but now he's back – in Penguin City. His mission: to find a mate, settle down and raise a chick. But can he survive the numerous predators and the harsh conditions on an isolated island at the bottom of the world?
My thoughts? So you're going to do a penguin documentary, but you don't want people to think of Morgan Freeman and his narration work on March of the Penguins. So what do you do? AH! Use Tim Allen and make the documentary more like a sitcomy Tim Allen type, but as a Penguin movie. That will sell tickets. Yep….totally going to work.
LIMITED RELEASE
What's it about? Rejected by his superstitious herd, a half-striped zebra embarks on a daring quest to earn his stripes but finds the courage and self-acceptance to save all the animals of the Great Karoo.
My thoughts? This would have been at home in the early '90s as a traditional animated movie. Right next to Rock-A-Doodle. Hmm…or not. There appears to be no magic in this one. Maybe I just wanted an excuse to bring up Rock-A-Doodle. This movie looks harmless. I've seen trailers for worse animated movies then this, and some of them were made at Dreamworks. This seems inoffensive.
LIMITED RELEASE
What's it about? On the last day of the first manned mission to Mars, a crew member of Tantalus Base believes he has made an astounding discovery – fossilized evidence of bacterial life. Unwilling to let the relief crew claim all the glory, he disobeys orders to pack up and goes out on an unauthorized expedition to collect further samples. But a routine excavation turns to disaster when the porous ground collapses, and he falls into a deep crevice and near certain death. His devastated colleagues attempt to recover his body. However, when another vanishes they start to suspect that the life-form they have discovered is not yet dead. As the group begins to fall apart it seems their only hope is the imminent arrival of the relief ship Aurora.
My thoughts? This actually looks like it's got some nice production value behind it, but I feel that I'm a bit Mars-ed out. Remember that period that Hollywood made Mission to Mars, Red Planet, John Carpenter's Ghost of Mars, and even Species 2(yep, Mars was part of the plot of that one.) This one feels like an unused script from that period. Looking up director Ruairi Robinson, he seemed to have a long career of directing some pretty interesting sci-fi short films. One in particular is this pretty messed up sci-fi short called BlinkyTM, that is far more interesting then this movie. It seems he's in post production of this other short film, and I think the premise on this one looks WAY more interesting then Last Days on Mars.
And yes, that is Doctor Who's Jenna Coleman! I get the feeling he made Last Days on Mars as a gig, hoping to make it work and to prove he can do a feature film. Well, I'm not really all that excited about this movie, but I will be rooting for Ruairi Robinson to make his next feature, and hopefully his next full length movie will have more of his unique aesthetic in it.
LIMITED RELEASE
What's it about? Gemma (Penelope Cruz) returns to Sarajevo with her son, Pietro, after escaping the war-torn city sixteen years earlier. Diego (Emile Hirsch), Pietro's father, remained behind and later died in the Bosnian conflict. As Gemma tries to repair her difficult relationship with Pietro, she also confronts her past.
Gemma first met and fell in love with Diego in Sarajevo. They desperately wanted children but she could not conceive. Amidst the siege of 1992, they found a possible surrogate and Gemma pushed her into Diego's arms, only to be overwhelmed by guilt and jealousy.
Now, a revelation awaits Gemma – one that will force her to face the full extent of her loss, the true horror of war and the redemptive power of love.
My thoughts? I should be a bit weird-ed out by the age difference between Penelope Cruz and Emile Hirsch, but Penelope still looks young as hell so I can buy it enough for this film. Seems like a decent enough film, and Cruz and Hirsch can deliver great performances with the right material.
LIMITED RELEASE
What's it about? Naive teen Gili (Sivan Levy) changes schools and is determined to improve her social status by hooking up with the most popular guys. But as she pushes her own limits with every new encounter – offering a succession of sexual favors and allowing herself to be photographed and filmed – the line of consent begins to blur. Israeli filmmaker Jonathan Gurfinkel's provocative debut is raw, racy, and immediately recognizable.
My thoughts? Interesting drama could be had, and critic blurbs in the trailer promises a film that will showcase the consequences of the sexual acts and not be some exploitative film. BUT, the trailer only teases the exploitative elements of the film, so it sends a bit of a mixed message. But I get it, they have to sell tickets and sadly sex sells, not a trailer that tries to showcase a story that is much more complex.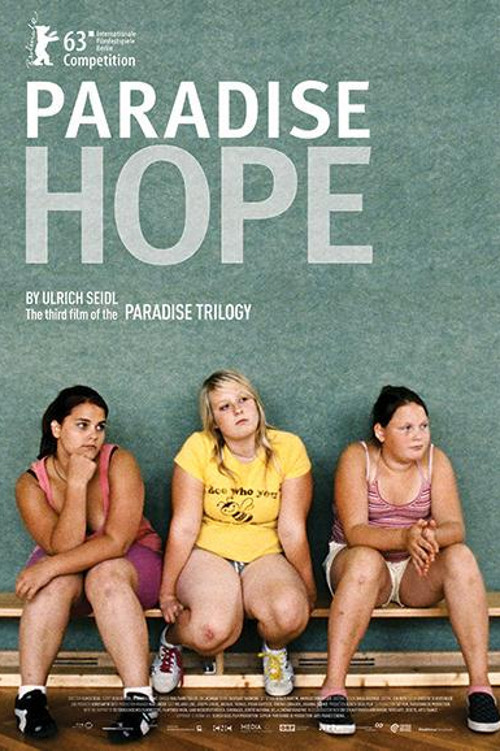 LIMITED RELEASE
What's it about? The third & final installment in Ulrich Seidl's 'Paradise' trilogy, 'Paradise: Hope' tells the story of overweight 13-year-old Melanie and her first love. While her mother travels to Kenya ('Paradise: Love' and her aunt ('Paradise: Faith') does missionary work, Melanie spends her summer vacation at a strict diet camp for overweight teenagers. Between physical education and nutrition counseling, pillow fights and her first cigarette, Melanie falls in love with the camp director, a doctor 40 years her senior. As the doctor struggles with the guilty nature of his desire, Melanie had imagined her paradise differently.
My thoughts? I wrote about Ulrich Seidl's previous Paradise movie Paradise: Faith, and the more I see from these films the more I want to seek them out. Interesting bits of biting humor and harsh but interesting subjects and topics. The first film of the trilogy, Paradise: Love, is now available on Netflix, so I hope to catch it soon.
LIMITED RELEASE
What's it about? A Journey to Planet Sanity is a reality based (Documentary) comedy debunking aliens, psychics & all things paranormal. The film follows Blake Freeman (Noobz, Mucho Dinero) who takes a 69-year-old man named LeRoy, on a hilarious cross-country journey in search of the truth. LeRoy has spent his life savings on trying to protect himself from aliens and paranormal ghosts by buying gimmicks and entrusting psychics. Upon discovering LeRoy's plight, Blake Freeman with LeRoy in tow, decides to put these beliefs and "so called" experts to the test.
My thoughts? This looks like they gather a group of very interesting people, and seeing that mix of people interact with each other is extremly interesting and really funny. I would be down to watch this movie, to follow these individuals and to see the wackiness ensue around them….the problem is I kinda don't like the main guy, Blake Freeman. He comes off as an asshole, and ready to mock these people these people at every chance he could get. Maybe that's how the trailer was cut, and Blake isn't so antagonizing in the whole film, but he alone is enough reason for me to not really see this movie.
What's it about? 'Inside Llewyn Davis' follows a week in the life of a young folk singer as he navigates the Greenwich Village folk scene of 1961.
LLewyn Davis is at a crossroads. Guitar in tow, huddled against the unforgiving New York winter, he is struggling to make it as a musician against seemingly insurmountable obstacles-some of them of his own making. Living at the mercy of both friends and strangers, scaring up what work he can find, Llewyn's misadventures take him from the basket houses of the village to an empty Chicago club – on an odyssey to audition for music mogul Bud Grossman – and back again.
My thoughts? With out fail, I will ALWAYS want to watch the newest Coen Brothers movie. No question. They seem to never run out of really interesting stories (The Ladykillers remake and Intolerable Cruelty  aside.) The Coen's love for music is always apparent in their films, and I can't wait to see this one and dive in to the music that they will accompany this film. The cast is great (including the Coen's muse, John Goodman), but it seems like Oscar Issacs is right at home with the Coens sensibilities. Side note, there are three trailers for this film but I choose this one because I felt it was the best showcase of their character, humor, style and visuals.
I'm not gonna lie, this was a hard week for me to write about. While there are plenty of films that are going to be released, so few really stuck out. I'm not gonna lie, most of them just left me feeling every uninspired.
Do YOU disagree? What films got your attention? Let us know in the comment below!