Way to punch me in the gut February! We got over 10 new movies coming out in the first week alone! Many of them actually look pretty interesting! It's like your trying really hard to not be January.
So what does the new  month bring us? A huge variety, that's for damn sure.
Well, lets start off…with something from France…….
LIMITED RELEASE
What's it about? When Nenette's (Josiane Balasko) mother dies, she seeks out her estranged father with her pet turtle in tow. Instead of her father, however, she finds her uptight, pharmacist half-brother Paul (Michel Blanc) who does not want the intellectually disabled Nenette messing up his perfectly controlled life. But what if Paul needs is a little less control and a lot more love?
My thoughts? Films with such  a hard pendulum swing of it's tone can be a tricky thing. This movie seems to be a silly comedy, that SWINGS right into drama at a moments notice. That being said, there were some funny moments in the trailer. If the film can balance itself out, this could be a moving tale.
 LIMITED RELEASE
What's it about? Recalled from the battlefields of Afghanistan to identify the remains of his daughter, British mercenary Lex Walker (Craig Fairbrass) arrives in Los Angeles to find that the body in the morgue belongs to a stranger. With his daughter now missing, Walker convinces a street-wise detective (Jason Patric) that his daughter is still alive and in danger. The two follow a trail of high-tech intrigue that leads them to his daughter's former boss (James Caan), a crooked cyber-millionaire who will do whatever it takes to protect his empire – including taking down anyone who gets in his way. Driven by desperation and rage, Walker must fight his way through an army of thugs and hired killers to save the one person that means more to him than life itself.
My thoughts? James Caan and Jason Patric pick up pay checks in a movie that wishes it cast Jason Statham instead.
LIMITED RELEASE
What's it about?  When brokenhearted Stan (Michael Stahl-David) flies to Austin for the weekend in hopes of "accidentally" running into his ex-girlfriend Cathy (Ashley Bell), he arrives to find their best friends Jeff (Zach Cregger) and Kara (Sara Paxton) in the middle of their own vicious breakup. Before too long, battle lines are drawn – and with the Air Sex World Championships in town, anything can go down.
My thoughts? Everyone's seen a movie about a couple dealing with the ramifications of their break up…but if you add in some weird performance competition it's a different flavor of frappuccino right? Will I like this flavor? Too soon to tell. I recognize Zach Cregger from The Whitest Kids You Know and Sara Paxton, and they could be fun. Not stoked about it, but not UN-interested completely.
LIMITED RELEASE
What's it about? In this hilarious romantic comedy, a trio of childhood friends schemes to find a wife for their socially inappropriate pal Barry (Tyler Labine). Their plan completely backfires when his new girlfriend Melanie (Lucy Punch), turns out to be just like him. The raunchy comedy features Damon Wayans Jr. and Hayes MacArthur.
My thoughts? It's the story of the worst dude in the world meeting the love of is life…the OTHER worst person in the world. Tyler Labine is actually pretty funny, but it is WAY too easy to have him play this role. I do love the idea of casting Lucy Punch as his love interest. At worse, it could be unbearable with these two characters as our leads. At best it looks like we'll have some easy laughs in this, but that's not really a bad thing. At least your laughing.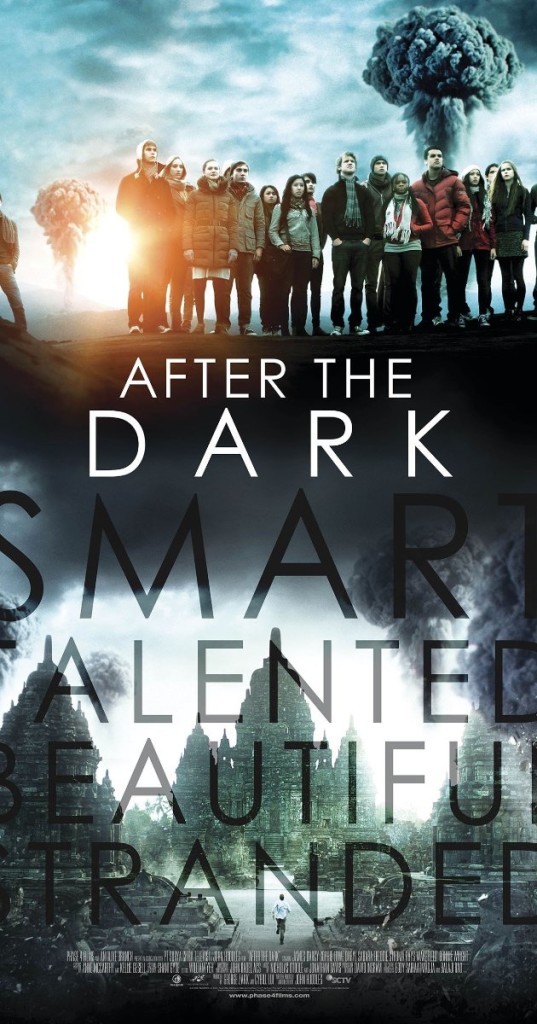 LIMITED RELEASE
What's it about? Faced with an impending nuclear apocalypse, a group of twenty college students must determine which ten of them would take shelter underground and reboot the human race. The decision quickly becomes deadly as each in the group turns against each other in a desperate fight for survival.
My thoughts? The film was originally titled "The Philosophers" a title that actually kinda makes more sense then the generic sounding "After The Dark." The film looks incredibly slick, but I wonder if this will actually be thrilling, or too far in pretentiousness to be nothing more then a morality lesson.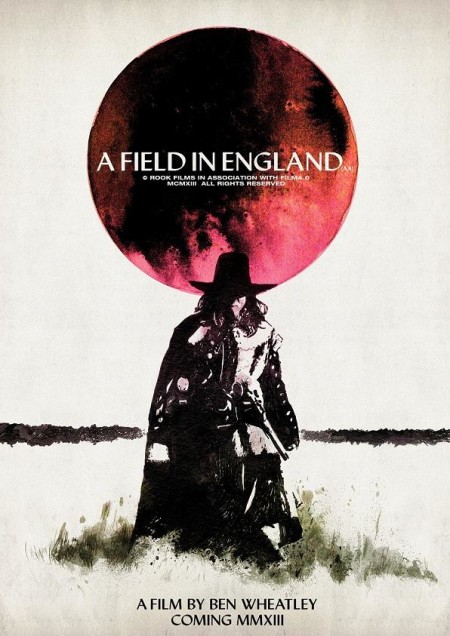 LIMITED RELEASE
What's it about? During the Civil War in 17th-Century England, a small group of deserters flee from a raging battle through an overgrown field. They are captured by an alchemist (Michael Smiley), who forces the group to aid him in his search to find a hidden treasure that he believes is buried in the field. Crossing a vast mushroom circle, which provides their first meal, the group quickly descends into a chaos of arguments, fighting and paranoia, and, as it becomes clear that the treasure might be something other than gold, they slowly become victim to the terrifying energies trapped inside the field.
My thoughts? Director Ben Wheatly has been gaining a good following (his film Sightseers is now on Netflix, so I'm gonna check that out soon.), but this film screams pretty awesome to me. A historical horror film with a huge David Lynchian flair? Count me in.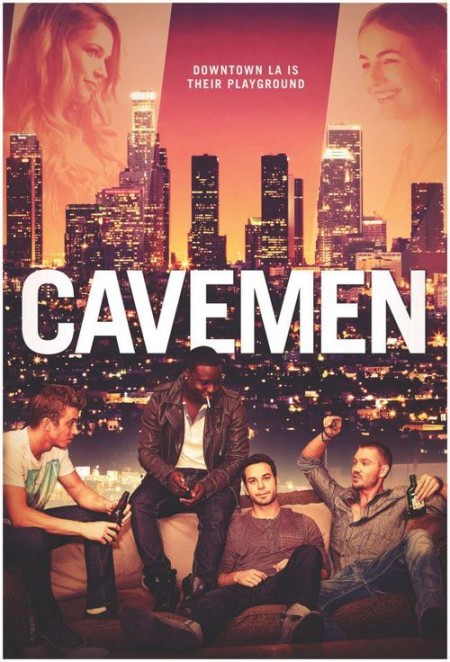 LIMITED RELEASE
What's it about? 'Cavemen' follows LA playboy Dean (Skylar Astin) who is fed up with one-night-stands and empty relationships and realizes that he wants something more out of life than just a party. With a little inspiration from his nine-year-old nephew and his best friend Tess (Camilla Belle), Dean decides to try his hand at finding true love for the first time – which proves to be much more difficult than he thought in modern-day Los Angeles.
My thoughts? Could be a mild entertainment, something to watch late at night on cable. An easy going cast and a romantic story in which you clearly already know the outcome before the first act is done. Again, nothing wrong with that.
LIMITED RELEASE
What's it about? Written and directed by Jenee LaMarque, 'The Pretty One' is a coming of age comedy about identity and a wallflower who finally learns how to break out of her shell. In a balancing act of a performance, Zoe Kazan portrays twins Laurel and Audrey, most poignantly as a relationship blooms with her new neighbor (Jake Johnson). As Laurel begins to slip into the life she has always wanted but never thought was possible, she must decide between continuing her life as Audrey and revealing herself as the perfect fraud.
My thoughts? So, more people need to know about Zoe Kazan. She's an incredibly talented actress, that needs more adoration in my opinion. This film looks like a great showcase of her talents, playing the two sisters very differently. While I'm a bit disturbed by the premise (she's faking to be her dead sister. It's like the Prince and the Pauper if the Prince died.), if the film can maintain a consistent tone, it could just work. Jake Johnson makes a living playing these kinds of leading men in indie films and he seems like the perfect co-star for Kazan.
What's it about? 'Nurse 3D' is a thriller/horror film directed by Doug Aarniokoski and written by David Loughery starring Paz de la Huerta, Katrina Bowden, Corbin Bleu. By day Abby Russell is a dedicated nurse, someone you wouldn't hesitate to trust your life with. But by night, her real work begins…using her smoldering sexuality she lures cheating men to their brutal deaths and exposes them for who they really are. When a younger nurse starts to suspect Abby's actions and compromises her master plan, Abby must find a way to outsmart her long enough to bring the cheater you'd least expect to justice.
My thoughts? I'm not gonna lie, I'm kinda digging this trailer. It's a slick looking b-movie that is full of classic exploitation movie elements. Funny enough, the trailer makes you think the film is a Single White Female style thriller, but the synopsis above makes it sounds like the Nurse is a crazed vigilante. Either way, I'm intriuged. Hell, I might even be down to see it in 3D, since it's apparently made to be a 3D flick. I'm all for a 3D movie, if it's goal is to be an over the top flick that uses 3D as a gimmick. Truthfully, that is the way I'd rather watch my 3D.
What's it about? Based on author Richelle Mead's worldwide bestselling series, 'Vampire Academy' tells the legend of Rose Hathaway (Zoey Deutch) and Lissa Dragomir (Lucy Fry), two 17-year-old girls who attend a hidden boarding school for Moroi (mortal, peaceful Vampires) and Dhampirs (half-vampire/half-human guardians). Rose, a rebellious Guardian-in-training and her best friend, Lissa – a royal vampire Princess – have been on the run when they are captured and returned to St. Vladamirs Academy, the very place where they believe their lives may be in most jeopardy. Thrust back into the perils of Moroi Society and high school, Lissa struggles to reclaim her status while Rose trains with her mentor and love-interest, Dimitri (Danila Kozlovsky), to guarantee her place as Lissa's guardian. Rose will sacrifice everything to protect Lissa from those who intend to exploit her from within the Academy walls and the Strigoi (immortal, evil vampires) who hunt her kind from outside its sanctuary.
My thoughts? It's interesting to note that this flick is written and directed by two brothers who actually made a nice dent in the teen comedy world. Daniel Waters wrote the cult classic '80s film, Heathers while his brother Mark Waters directed Mean Girls, a flick that is kind of a spiritual cousin to Heathers. As much as I know you guys wanna write this off, I think there might be potential in this flick. It's got a Buffy-ish vibe, some decent looking action and  Zoey Deutch as a pretty appealing lead. Sidenote, Zoey is the daughter of Lea Thompson…so, maybe that's why I already got a crush on her.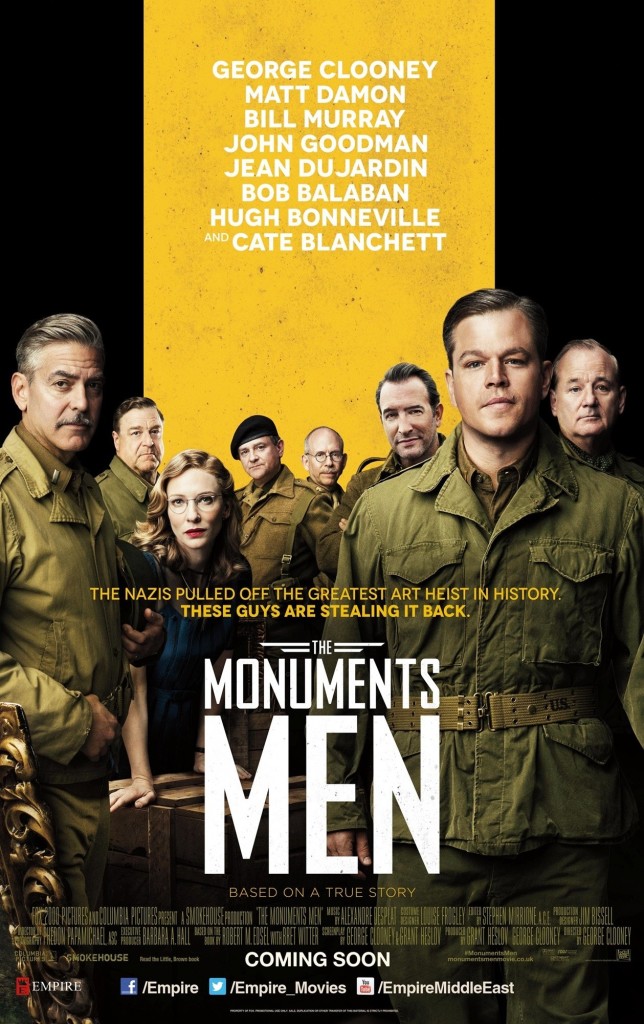 What's it about? Based on the true story of the greatest treasure hunt in history, 'The Monuments Men' is an action drama focusing on an unlikely World War II platoon, tasked by FDR with going into Germany to rescue artistic masterpieces from Nazi thieves and returning them to their rightful owners. It would be an impossible mission: with the art trapped behind enemy lines, and with the German army under orders to destroy everything as the Reich fell, how could these guys – seven museum directors, curators, and art historians, all more familiar with Michelangelo than the M-1 – possibly hope to succeed? But as the Monuments Men, as they were called, found themselves in a race against time to avoid the destruction of 1000 years of culture, they would risk their lives to protect and defend mankind's greatest achievements. From director George Clooney, the film stars George Clooney, Matt Damon, Bill Murray, John Goodman, Jean Dujardin, Bob Balaban, Hugh Bonneville, and Cate Blanchett. The screenplay is by George Clooney & Grant Heslov, based on the book by Robert M. Edsel with Bret Witter. Produced by Grant Heslov and George Clooney.
My thoughts? I love the premise of this film. It's a unique Men-On-A-Mission movie expect this time, our squad consist of guys who aren't nearly ready for combat. Their mission, protecting and preserving art, is the kind of mission that would seem pointless to most, but in the end is extremely important.. The squad is full of the best of the best in terms of character actors. Clooney is a solid filmmaker and has made plenty of movies, his film Good Night, and Good Luck is still my favorite. He's never really quiet connected with me with his other movies as much as he did with Good Night, and Good Luck. I'm pulling for this one to hit the mark. It's got some amazing ingredients to make one hell of a fulfilling cinematic meal.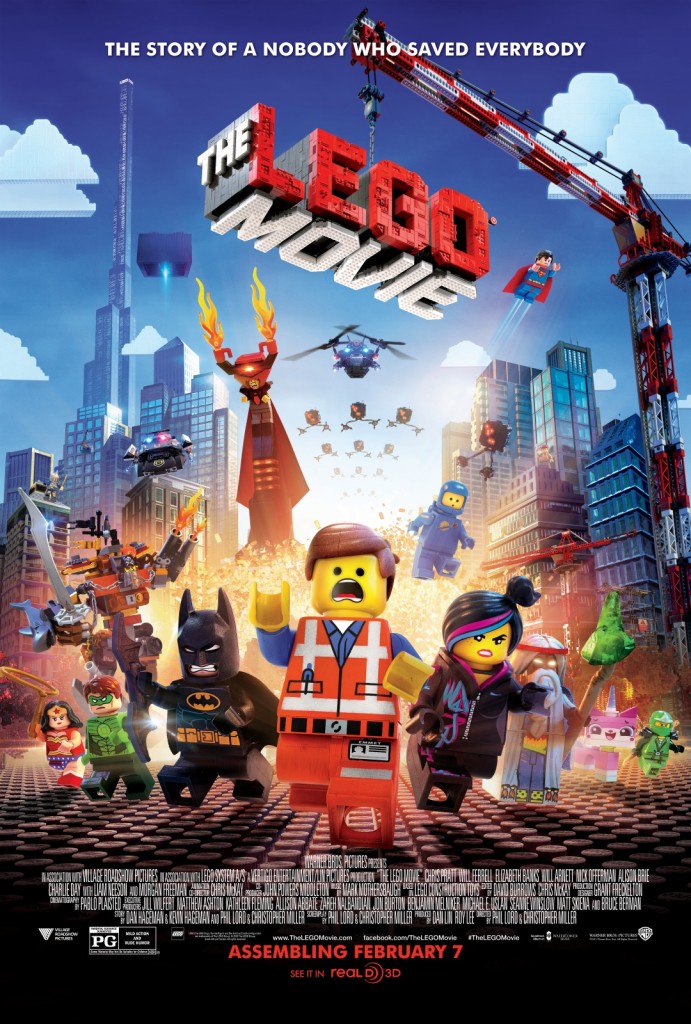 What's it about? The original 3D computer animated story follows Emmet, an ordinary, rules-following, perfectly average LEGO minifigure who is mistakenly identified as the most extraordinary person and the key to saving the world. He is drafted into a fellowship of strangers on an epic quest to stop an evil tyrant, a journey for which Emmet is hopelessly and hilariously underprepared.
My thoughts? I still can't believe how excited I am for this film, but there is so much that I love about this that I can't help myself. The aesthetic choice is fantastic. By really embracing that EVERYTHING in this world is made out of Lego, it creates this visually stylish world that just juices up the imagination. The directors, Phil Lord and Christopher Miller, are just funny dudes and the humor in this feels like it's the smart kind of silly. While I love the whole cast, let this movie be known as  first  stepping stone of Chris Pratt's leading man status, thanks to his spot on comedic timing in this trailer. It will probably also be the best use of the DC Characters on the big screen for a while (yep..that's right…I threw down THAT shade.) My goodness, this movie is giving me Will Arnett as BATMAN! An arrogant, silly BATMAN! I can't wait to see it.
So what about you folks? Which one of these films looks the most interesting to you? Which one will go for SURE on opening weekend. I'm already letting you know, I promised my 4 turning 5 year old nephew that I will take him to see The Lego Movie, and a promise is a promise.