Summer movie season keeps rolling along, and this weeks new movies are interesting enough to get some attention.
We got two…count'em, TWO sequels, both of them in the second in their franchises, both films were even surprise hits at the time and both…strangely enough, have Jonah Hill in them.
But before we get to those movies, let's start off with….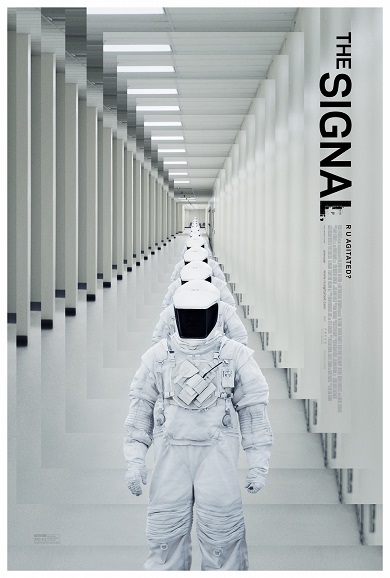 What's it about? On a road trip, Nic and two friends are drawn to an isolated area by a computer genius. When everything suddenly goes dark, Nic regains consciousness – only to find himself in a waking nightmare.
My thoughts? Intriguing trailer that sets up a film that could possibly be bigger then we think it is. The trailer seems to indicate that the ending could go all "Akira" on me and be a crazy blast of visuals and sci-fi powers action. Or not, all that could be n his head. Either way, I'm interested.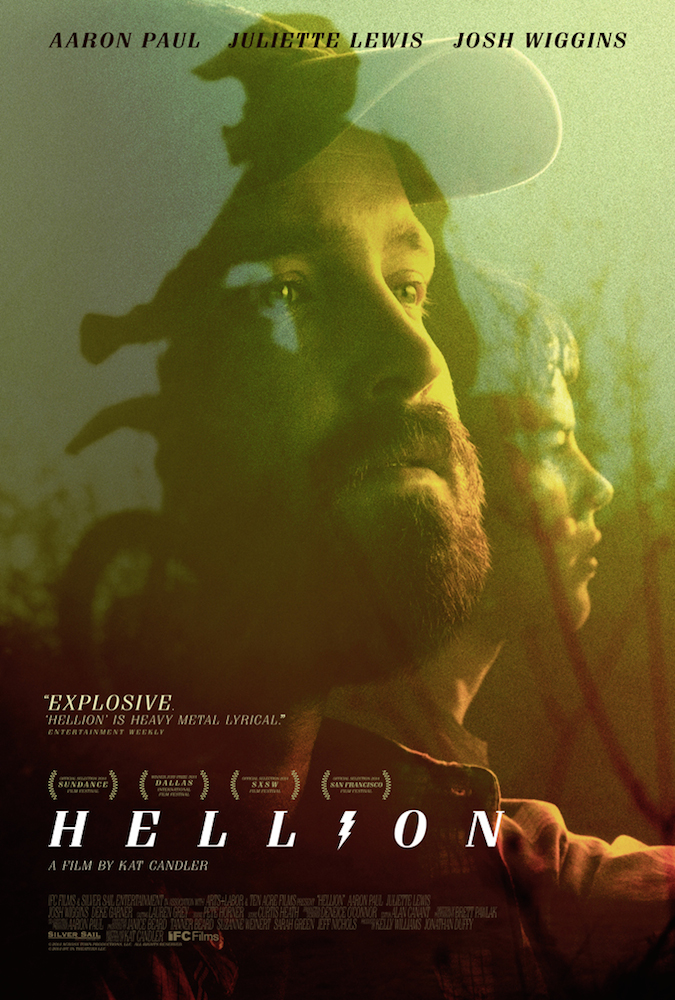 What's it about? Breaking Bad's Aaron Paul stars in this riveting drama about a family under siege. Hard-drinking Texas single dad Hollis (Paul) struggles to raise his two boys, including rebellious teenager Jacob (first-time actor Josh Wiggins in a stunning breakthrough performance). Seething with anger, Jacob finds release in the high-risk, white-knuckle world of motocross—but his increasingly reckless behavior threatens to spin out of control. Academy Award nominee Juliette Lewis co-stars in this thrilling saga of fathers and sons that builds towards a heart-stopping climax, all set to an electrifying heavy metal soundtrack.
My thoughts? Aaron Paul's attempt to do big budget Hollywood action didn't go so well. (QUICK! Tell me the title of that movie I'm referring too? Hint: It rhymes with FEED POR SEED) Well, while we hopes he gets a chance to pick a better big budget movie later, let's remind ourselves that he can be a great actor by watching this pretty intense looking drama. I've read that Paul delivers in his role, and that it's quiet a memorable performance.  Not sure if it's a must see for me, but it could be worth a look.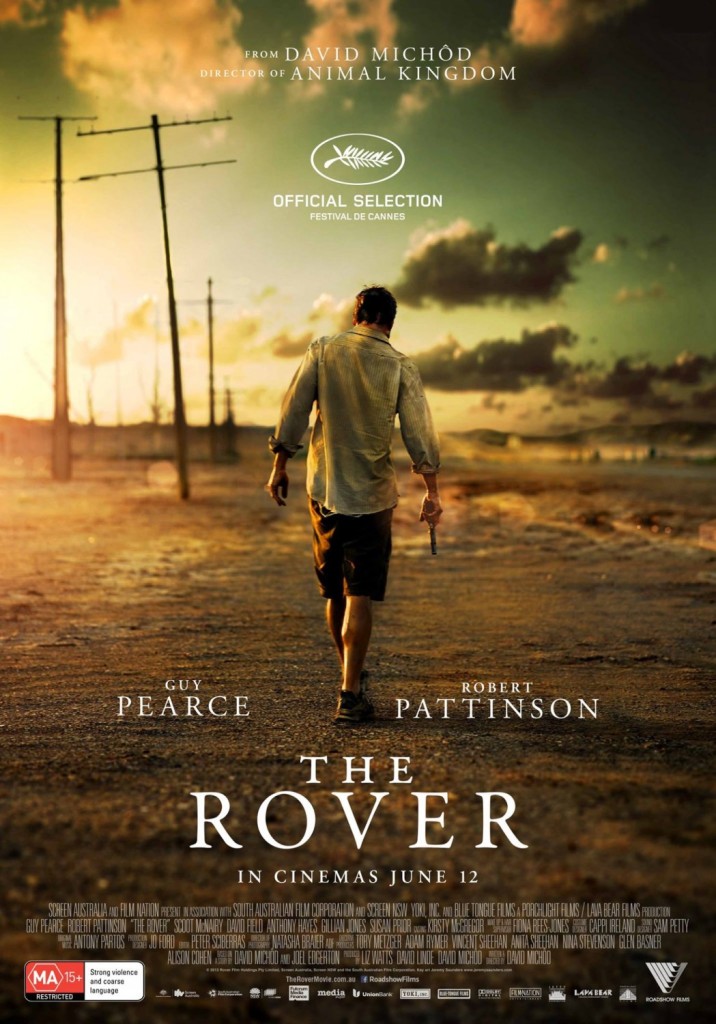 What's it about? 10 years after a global economic collapse, a hardened, ruthless ex-soldier tracks down the men who stole his only possession. As he travels through the lawless Australian outback, he takes a damaged young man as his unwitting accomplice.
My thoughts? I though David Michod's last film, Animal Kingdom, was pretty great. A fantastic slow burn of a crime drama, I have been eagerly  awaiting to hear what he will  make next. This kinda surprised me to see that he made what looks to be a low key post Apocalyptic movie.  There's a bit of following Australian pride in doing an Apocalyptic film since that sub genre began in Australia thanks to the Mad Max films.
This of course is not a crazy action film, but another slow burn kind of movie. Guy Pearce does intense like no other, and I like seeing him take charge in this film. Robert Pattinson seems game to create an interesting performance in this, and judging from the footage from the trailer, he's doing a fine job so far.
Knowing how much I enjoyed Animal Kingdom, I hope to see if Michod's latest works on me as well.
What's it about? After making their way through high school (twice), big changes are in store for officers Schmidt and Jenko when they go deep undercover at a local college.
RED BAND TRAILER
My thoughts? I'm a legitimate fan of 21 Jump Street…the SHOW. YES! Flat out! LOVE THE SHOW!!  It's so of the time, and completely out of date, but as a fun time capsule of '80s television, I enjoy it.
When the first film came out, I was hesitant to think it was going to work. A comedic take on this action show? Remember Starsky and Hutch? Did that work out?Also,  it was at my height of thinking that Channing Tatum wasn't my thing.
A couple years later, the first 21 Jump Street film wasn't only really damn funny, it wasn't only a surprise nice homage to the show it's based on, but it actually did the impossible….it made me like Channing Tatum.
That man stole the show, and his chemistry with Jonah Hill was fantastic.
Now,  I should not be looking forward to a comedy sequel. Anchorman 2 kinda proves that comedy sequels tend to not work out, but it seems like this new one is going meta and actually attacking what happens in sequels head on.
And you know, after directing the FANTASTIC movie that is The Lego Movie, Chris Millar and Phil Lord have now permanently made it to my list of  directors to be excited about. Part of me actually wishes the ad campaign pushes  that The Lego Movie directors also made this one, just to show off the fact that these guys are on a roll.
God, can this actually be one of the few comedy sequels that could work? Let's hope so.
What's it about? When Hiccup and Toothless discover an ice cave that is home to hundreds of new wild dragons and the mysterious Dragon Rider, the two friends find themselves at the center of a battle to protect the peace.
Normally I just have the most recent trailer…but this teaser they premiered last year is just too good.
I would also avoid trailer 2, because I think it reveals WAY too much. So here is the first full trailer, which actually feels like a nice continuation from the teaser…
My thoughts? It seems like every generation gets their "Boy and ____" story. Lassie. Flipper. E.T. Iron Giant. And now, we have Hiccup and Toothless.
The first How to Train Your Dragon really is a film that gets better with every viewing. It's gorgeous looking, it's got some great world building, and the characters are great.
This one being turned into a sequel made sense, as I felt there were so many story potentials on how it could continue.
I can keep theorizing if it's going to be good or not…but our OWN Agent Aaron already saw it and fell in love with it. So, if you haven't read it yet, check out Aaron's glowing review RIGHT HERE!
I can't wait to see it for myself!
So what about you folks? Ready for more dragons? How about seeing Tatum and Hill bring on the buddy cop love? Let us know which of these films you are most excited about seeing in the comments below!