Hello you movie masticaters!
…."masticating" means eating. I'm so sorry if you read that and… MOVING ON.
Agent Justin is still recovering from his annual May the 4th re-enactment of the climatic showdown between Anakin Skywalker and Obi-Wan Kenobi (Agent Justin plays both parts, of course), where Anakin tries to jump over Obi-Wan, even though he was WARNED he didn't have the high ground. Justin then fell into a pit of molten lava. He takes his re-enactments very, very seriously.
In the meantime, I will be carrying on his weekly tradition of getting you seriously roided out, pumped up for the films coming out this week. WOO! EXCITEMENT! F***ING EXCLAMATION POINTS!
Now git reading my deep thoughts and crap!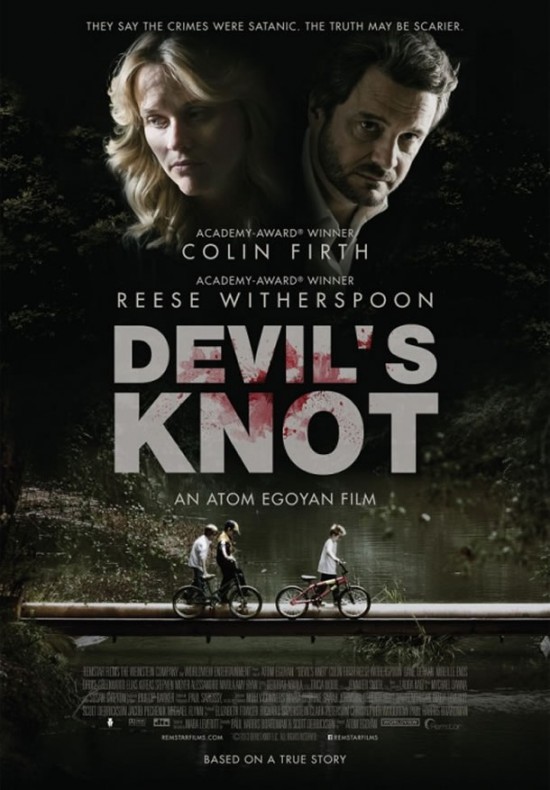 What's It About? The savage murders of three young children sparks a controversial trial of three teenagers accused of killing the kids as part of a satanic ritual.
Nate's Notes: Its looks well done. And Colin Firth's southern accent is really good. I'm not sure if I'm in the mood for what looks to be a very intense, somber movie. I would more likely watch this on my own time. Either rent it or NetFlix it.
What's It About? A clerk in a government agency finds his unenviable life takes a turn for the horrific with the arrival of a new co-worker who is both his exact physical double and his opposite – confident, charismatic and seductive with women.
Nate's Notes: Jessie Eisenberg is doing a pretty good job in this trailer, but as the first version of his character. As for the confident, charismatic version? Uh… kinda. I don't know. I like Richard Ayoade as a writer and director, but his style is an acquired taste. I liked his last movie, Submarine, but would not even try to argue with anyone that didn't like it. So I will watch this movie, but might forget about it till its too late to watch in theaters.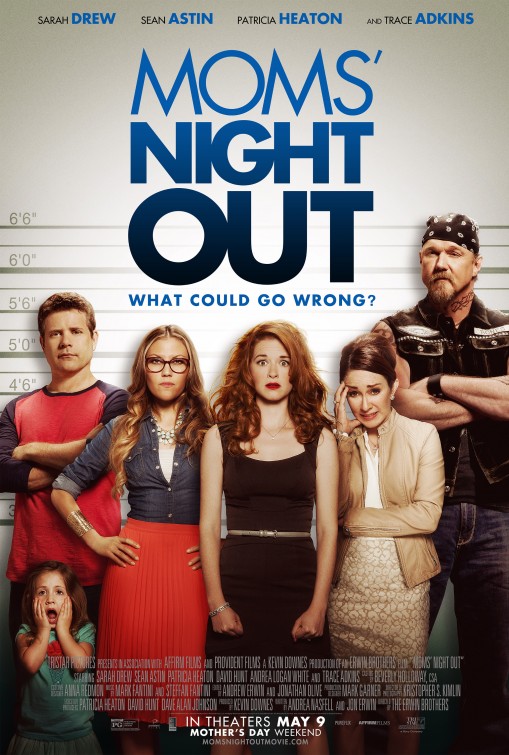 What's It About? All Allyson and her friends want is a peaceful, grown-up evening of dinner and fun – a long-needed moms' night out. But in order to enjoy high heels, adult conversation, and food not served in a bag, they need their husbands to watch the kids for a few hours … what could go wrong?
Nate's Notes: I'm not in any rush to see this movie. Its got your basic "Pander to the Mom and Dad" comedy so far. But the actors involved seem pretty good, I've always like Samwise (Sean Astin).
What's It About? A couple with a newborn baby face unexpected difficulties after they are forced to live next to a fraternity house.
http://youtu.be/tO5Gq5hdFRY
Nate's Notes: Okay, by this point, I think the marketing department has spent more money promoting this movie, than there was money to MAKE the movie. Its been insane. I don't think I've been able to turn my head or browse a web page without either Seth Rogen or Zac Efron or the combination of the two jokingly telling me to watch this movie. The marketing has been borderline stalker inspired, and is running the risk of annoying me away from the box office. But that aside, I actually like these two actors, and will see this movie. In theaters? I'm not sure…
What's It About? A snobby musical theater camp is terrorized by a blood-thirsty killer who hates musical theater.
Nate's Notes: Okay, this got some actual laughs from me. If the movie is as well balanced as the trailer, this will be an awesome flick. Its got some of the self-awareness of Scream, but a great jolt of humor. Kinda Glee meets Scream (Scree? Gleam?), with Meatloaf of all a people! Could this be the first(?) horror musical? I will watch the heck out of this movie if that is the case!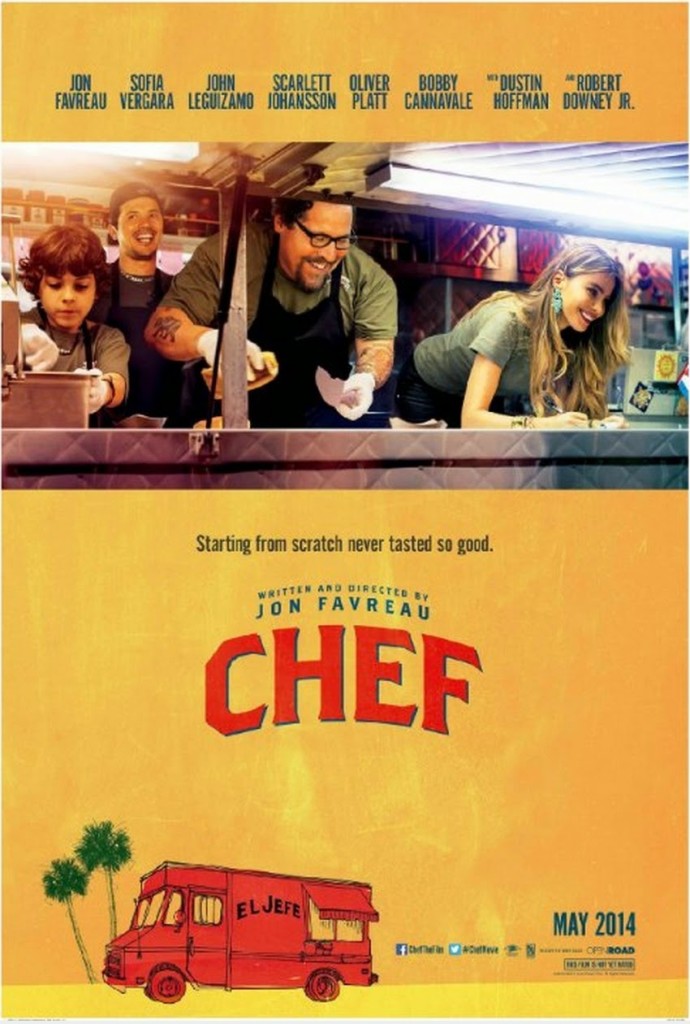 What's It About? A chef who loses his restaurant job starts up a food truck in an effort to reclaim his creative promise, while piecing back together his estranged family.
Nate's Notes: Chef is my choice for top movie pick this week. I love Jon Favreau. Whether he's acting, writing, or directing and guess what? He's doing ALL THREE in this flick! The subject is about insanely good looking, and tasting, food, and the crazy people that make said food. I'm a semi-foodie (that's what I say as a half-assed explanation for my physique), and I love good food. I don't care about smoking, drugs, or alcohol, but give me a really good meal, and I will come back jonsing for another hit, sweating because its 77 degrees, and because working out is for on air talent. ANYBOO this movie is packed to the rafters with some of that sweet, sweet Iron Man talent and various amazing actors. This is definetly the "Dinner & a Movie" flick to go see. Ticket and table for one! Two if you're smooth like that!