Hello folks! I'm back! Thanks again to Nathan for helping a brother out last week. It's not easy to heal from molten lava burns but like Nathan said, I take my Star Wars reenactments very seriously. Ok, enough of that lets see what new movies are coming out this week!
Though it's officially the start of the big blockbuster season, last week studios held off any big cgi spectacle. Not this week. This week we got the return of a big screen legend and when I mean big…I mean BIG.
Before we get to that, lets take a peek to see what other films will be out this week!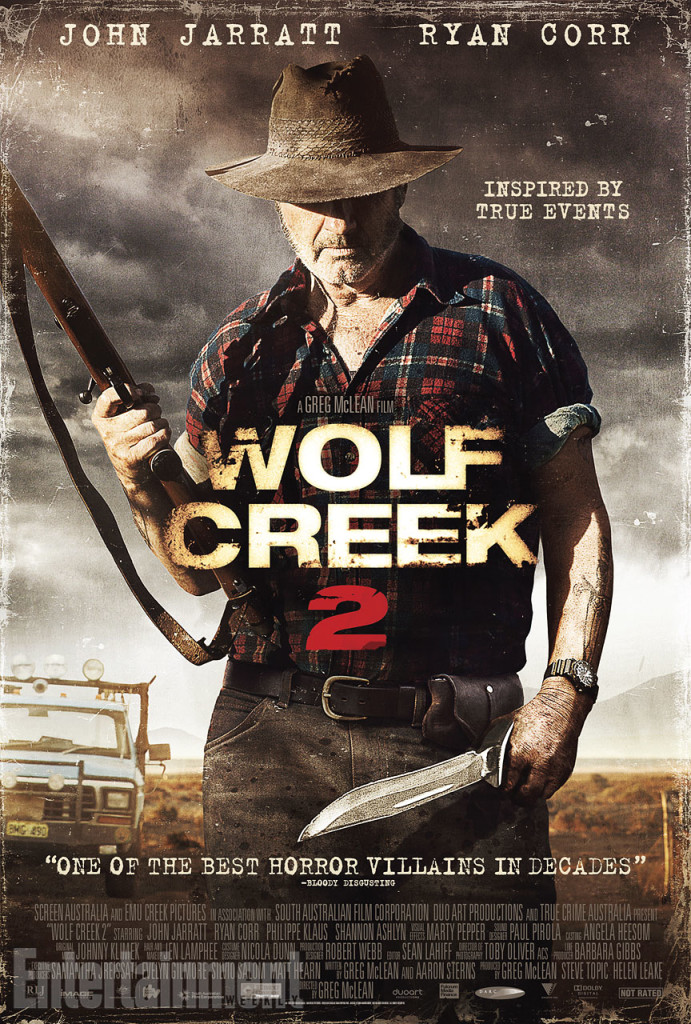 What's it about?  A young man (Ryan Corr) matches wits with a sadistic killer (John Jarratt) who lives in an underground, booby-trapped lair in the Australian outback.
My thoughts? I've always been a bit curious about the first Wolf Creek but I never got around to seeing it. It was the time of torture horror at it's high and I just couldn't get excited for another one. Well 9 years later (HOLY CRAP! Really!? Sorry, time keeps slapping me in the face when I just don't know it.) we're getting a second installment. I guess it's kinda nice that it took so long for another one to be made. Back in the day, if a horror film was even remotely successful a sequel will come out two if not one year after the first one. Right now, for me, I've got no real opinion on this new one. It's looks cool, but nothing about it is compelling me to see it, at least not with out seeing the first one.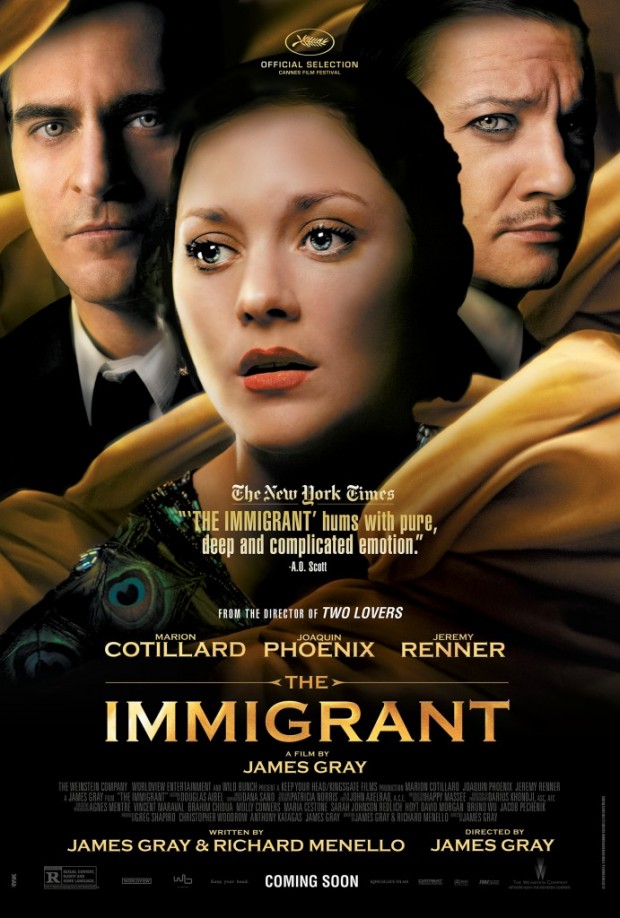 What's it about? After her sister is quarantined at Ellis Island, a Polish nurse (Marion Cotillard) is forced into prostitution by a theater manager (Joaquin Phoenix) who moonlights as a pimp.
My thoughts? Director James Grey and Joaquin Phoenix team up for their fourth collaboration.  They previously made the following films together; The Yards, We Own the Night and Two Lovers. This new films is clearly James Grey's most ambitious film yet, as this film is his first period movie (well, if you don't wanna count '80s as a real challenge since that the decade We Own the Night was set in.). I'm not really sold on the plot of the film (I feel I don't need to see another movie about a woman using her body to survive. Can we move on from having this be a dramatic story for female characters now?),  this is a great cast who I'm sure will do a solid job.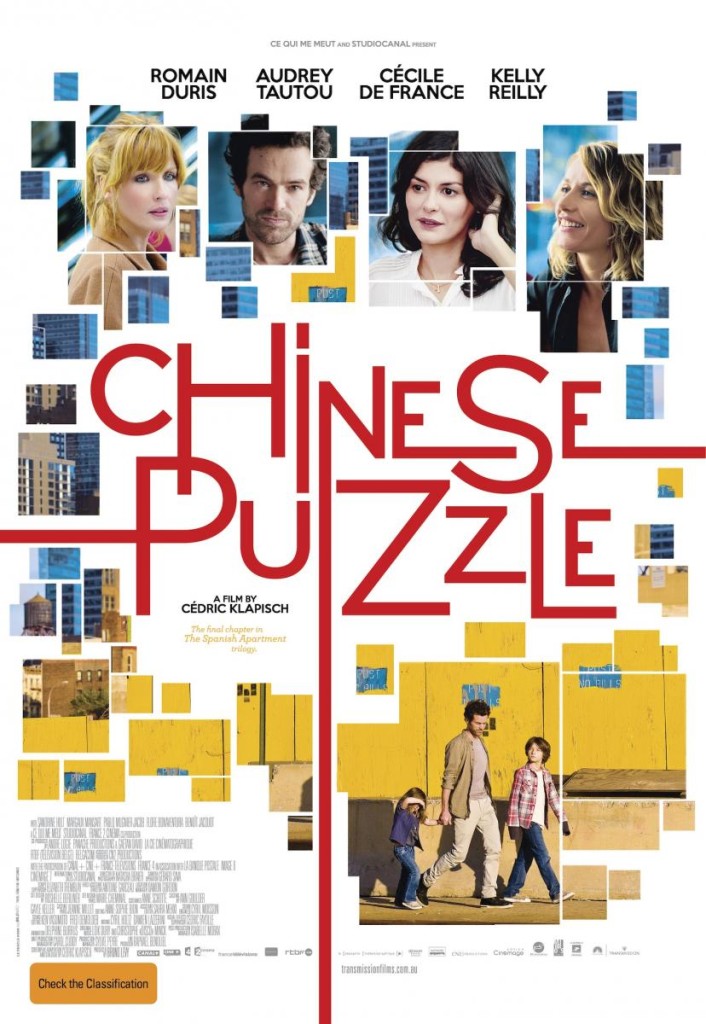 What's it about? A 40-year-old divorced father of two cannot deal with his children moving to New York with their mother, so he moves there to be close to them.
My thoughts? The complications in the main characters life is the hook in this, and truthfully that's got me  intrigued to see how this movie tries to balance out the narrative. I am also a  fan of Audrey Tauto as well, and it's pretty easy for me to be interested in your film if you got her in it.
What's it about? In a last-ditch effort to save his career, sports agent J.B. Bernstein (Jon Hamm) plans to find baseball's next star pitcher. He heads to India to find a cricket player whom he can nurture into a major league star. With the help of a scout (Alan Arkin), J.B. finds teens Dinesh (Madhur Mittal) and Rinku (Suraj Sharma), who haven't a clue about baseball but throw powerful pitches. As the boys adjust to American life, J.B. learns valuable lessons about teamwork and family.
My thoughts?  Does anyone else think it's ridiculous that Jon Hamm hasn't been a lead in a movie like this yet? Shouldn't they have casted him like three years ago already? It's not like the dude oozes charisma and is naturally funny. Oh well, better late then never. Now, notice that this movie is from the producers of Miracle and Invincible, two other feel good sports movies from Disney? I think it's a safe bet that if you liked those films, you will enjoy this one too. The director is Craig Gillespie, who also did solid work on the films Lars and the Real Girl and Fright Night. While I'm a bit tired of your typical fish out of water stuff with the Indian characters, this film overall looks like a nice time.
What's it about? Twin sisters (Thandie Newton, Anika Noni Rose) from a wealthy Nigerian family take wildly different paths in life, but both become swept up in the struggle to establish Biafra as an independent republic.
My thoughts? Definitely looks like a solid drama. This is Chiwetel Ejiofor first film released since his stellar work in 12 Years a Slaves and he once again seems to bring in the goods. Fan boys, be on the look out because one of the cast members is John Boyega, who the world will soon get to know in his work in Star Wars Episode VII. John was fantastic in Attack the Block, and I'm really curious to see how he holds up in a drama like this.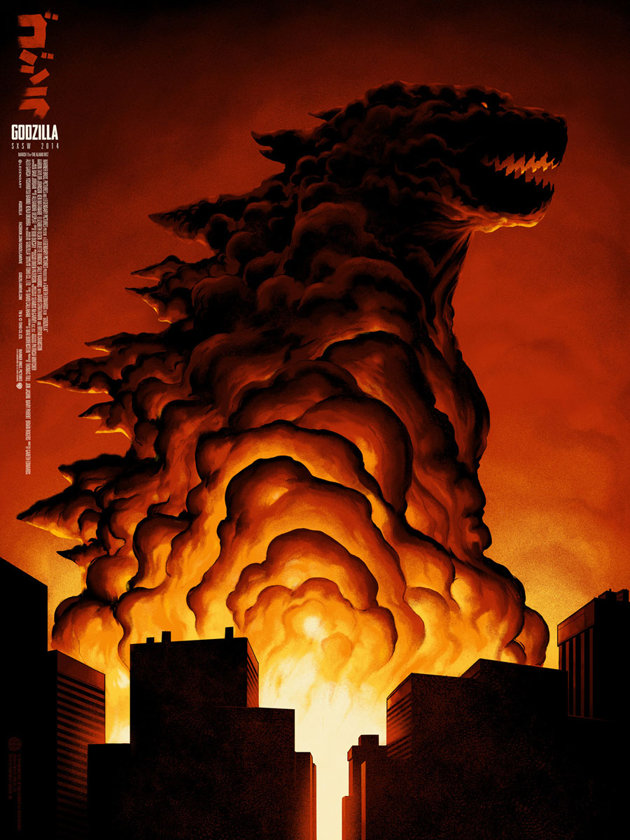 What's it about? Ford Brody (Aaron Taylor-Johnson), a Navy bomb expert, has just reunited with his family in San Francisco when he is forced to go to Japan to help his estranged father, Joe (Bryan Cranston). Soon, both men are swept up in an escalating crisis when Godzilla, King of the Monsters, arises from the sea to combat malevolent adversaries that threaten the survival of humanity. The creatures leave colossal destruction in their wake, as they make their way toward their final battleground: San Francisco.
My thoughts? 16 years ago…..America made a terrible disaster. It took a beloved film character from another country and nearly destroyed it. But this is a character that can not be destroyed. This character is too powerful to be taken down by some lowly film. It needed to go home, be fixed by it's creators. It needed to make a few more movies to get rid of the stink of the American failure.  Finally, in 2004, the character was put to rest in Japan. He hasn't starred in a movie since.
10 years later, America has been given another shot with this character, and so far the results seem to be much more successful.
What's funny to me is how everything about this movie has been a conscious effort to not repeat the past American movie mistakes. The tone seems to be much more serious. It's got a cast that is quiet good. There apparently is a second monster. And, very importantly,  it's made by a filmmaker who loves and respects the original Toho films.
If you want a taste of the tone and how the  look of this new film will be, then check out the movie Monsters, the first film by this Godzilla's director Gareth Edwards. It's a great little sci-fi drama, that Gareth directed with a steady eye and true knack of keeping the awe when the giant monsters show up in the movie.
Early reviews have been coming in, and so far things are looking good. I've recently been revisiting some Godzilla movies to get into the mood of seeing the King of the Monsters tear it up on the big screen again. I've been checking out the original Japanese cut of the first film, as well as the goofy as hell ones like Godzilla: Final Wars.
I really hope I like this one, it would be quiet a bummer to disappointed with an American Godzilla….again.
Ok folks, what about YOU? Up for seeing Godzilla smash buildings? Wanna see Jon Hamm pick some new baseball stars? Let us know in the comments below!