As Christmas gets closer and closer this year, I  notice that there really isn't any big studio Christmas movies coming out this year. It's probably for the best. Making a well made feel good Christmas movie is really hard to do nowadays. So, maybe the strategy isn't to make Christmas THEMED movies, but to release feel good family friendly films around the same time. That makes sense, and two of the big releases this week do fit that bill, with one movie coming out this week that marks the end of a MAJOR film trilogy (thought one could argue that there are TWO film trilogy's ending this week.). So…what new movies is coming out December 19, 2014?
Let's start with this one…which is probably not a film you're gonna see with your family.
What's it about? A recently divorced dad starts a new life with his daughter.
My thoughts? Well, maybe it IS good to watch this with the family, if your the kind of modern day family that doesn't mind watching sexual situations together! This is actually looks to be a mature look on a plot that could have been played to be a much more vulgar film, but the trailer is selling a movie that shows a more grounded look at the situation, as well as the consequences for the main character. I liked Paul Schneider in Parks and Rec and in Elizabethtown, and this looks like a good leading role for him.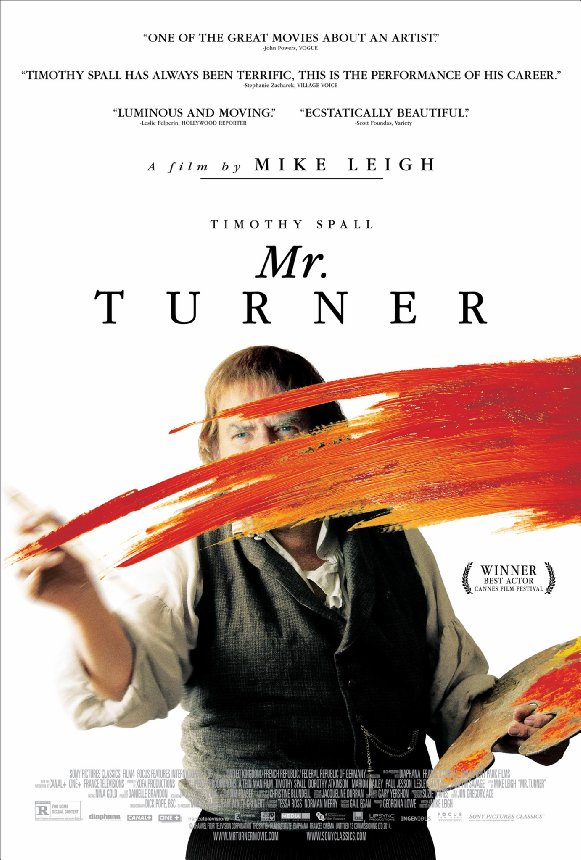 What's it about? An exploration of the last quarter century of the great, if eccentric, British painter J.M.W. Turner's life.
My thoughts? Mike Leigh has a new film and NO ONE is talking about?? That's a god damn crime. This looks very interesting, and I love the fact that actor Timothy Spall is the lead. He's not normally one you would have as a lead in your film, but it's great that he is, and he seems to be cast perfectly for this part.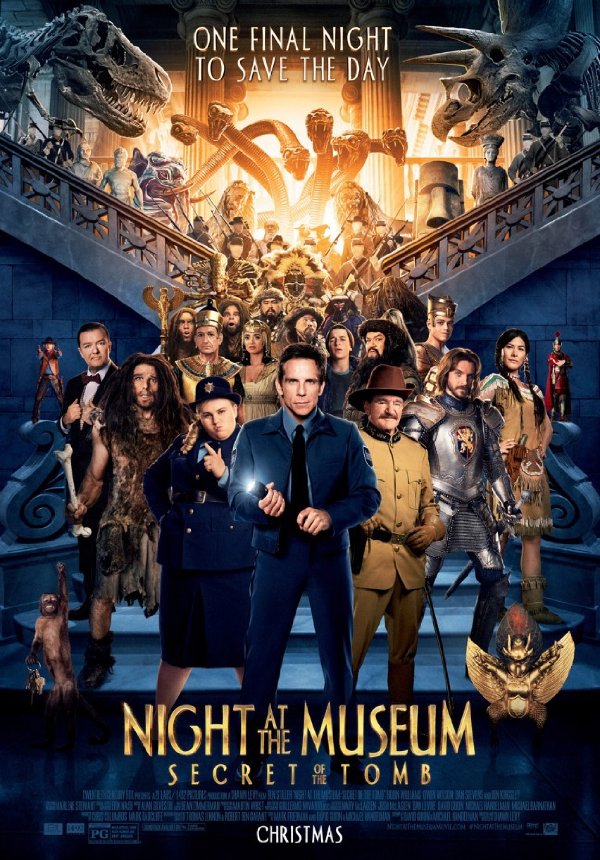 What's it about? Larry spans the globe, uniting favorite and new characters while embarking on an epic quest to save the magic before it is gone forever.
My thoughts? Truth be told, I never really saw any of the Night at the Museum movies all the way through. The movies never really appealed to me, as I felt they were a bit too gimmicky for my taste. But, they did end up appealing a good amount of people, so I might be down to at least see the first one. And well, if there's any reason to watch this one, it's one of the last (if not THE last) Robin Williams performances that I can see on the big screen.
What's it about? A foster kid, who lives with her mean foster mom, sees her life change when business tycoon and New York mayoral candidate Will Stacks makes a thinly-veiled campaign move and takes her in.
My thoughts? It's really weird how none of he trailers are selling the fact that this film is a musical, because it is. I should point out that this version of the film was created because originally, Will Smith was gonna to produce this film so that it would star his daughter Willow Smith. But Willow decided to no longer do it, and instead they cast Quvenzhané Wallis in the title role. Quvenzhane was AMAZING in Beast of the Southern Wild, and her charisma is still showing in even this trailer. I think this is a better situation as it gives Quvenzhane a chance to shine in a big film, as oppose to sit through a vanity project for Willow. I honestly hope this one ends up being pretty good, as I'm kinda intrigue to see how they will adapt the original musical to modern times.
Whats it about? Bilbo and Company are forced to engage in a war against an array of combatants and keep the terrifying Smaug from acquiring a kingdom of treasure and obliterating all of Middle-Earth.
My thoughts? It's no joke that a good amount of Lord of the Ring fans have not been happy with  this trilogy. The new movies so far feel over stuffed, and for fans of the book (which was a breezy and fun adventure) sitting through this elongated version of the tale has been frustrating. I'm pretty much in the camp of feeling these new films are just too long. Sadly for me, it almost feeling like an obligation to finish the last film as oppose to being excited for it.  Here's hoping that at the very least, Peter Jackson can really crush it in the home stretch. And hey,  if it ends up feeling underwhelming, that's ok, I'll just re-watch the original LOTR trilogy to remember when I did enjoy the trips to Middle Earth, as oppose to tolerating it.
So, I'm sure I did made a few hard core Tolkien fans really mad at me right now, so if you do disagree please let me know in the comments below!