December is now here, and we get ready to wrap up 2014 with just ONE more month of brand new movies for 2014. Kinda crazy to think about, but it's certainly been a pretty interesting year of films. So, what new movies do we got coming out for the first week of December?
I'm not gonna lie, December is a relatively quiet month this year. Oh sure, we got a couple of HUGE movies coming out, but overall, it's pretty low key for the most of it. Hell, this week, there isn't a single huge studio movie coming out.
Which, of course, is not a bad thing at all. It's that time to once again see what the smaller budgeted movies have in store for us starting with…..
What's it about? Evan Lake refuses to retire from his career in the CIA and goes rogue to hunt down his terrorist who tortured him during a mission gone awry years ago.
My thoughts? Filmmaker Paul Schrader is a man who just keeps getting in bad situations. With a list of writing credits that include Raging Bull, Taxi Driver, American Gigolo and The Last Temptation of Christ, and a couple of great films under his belt as a director, Paul Schrader should not be suffering from as much bad luck as he's been, but his last few films seem to have been terrible experiences for him. He wrote and directed an Exorcist prequel, that was then taken away from him in which they rewrote and reshot most of the movie. He made the film The Canyons, which was a huge mess that included hiring a very troubled star (Lindsey Lohan), constant creative differences and a prolonged release with tons of re-editing. And now this film, which was also taken away from Schrader and was heavily re-edited.  I have no clue if Schrader's uncompromised vision would have been any better, but most films that take the director away like that always end up feeling like weird echos of the movie that it could had been. That's what I see in this trailer.  A movie that feels lost.
What's it about?  An archaeological team attempts to unlock the secrets of a lost pyramid only to find themselves hunted by an insidious creature.
My thoughts? Does it look slick? Sure. Does it look original? Nope. Will they be fighting mummies? God I hope so.
What's it about? A thriller set at the beginning of the 1980's Norwegian Oil Boom and centered on a diver whose obsession with reaching the bottom of the Norwegian Sea leads to tragedy.
My thoughts? There are some GREAT shots in this trailer, and if you ever saw the original Insomnia (and if you haven't, please do, it's fantastic) then you know that the director that film knows how to create tension. There's been little to no buzz on this film,  but even with out that  it seems to me that at the very lease it's a solid thriller.
What's it about? Set in a parallel universe, Comet bounces back and forth over the course of an unlikely but perfectly paired couple's six-year relationship.
My thoughts? A completely compelling trailer,  this seems like a great use of Justin Long and Emmy Rossum. The film's trippy visuals and loopy storytelling could either be absolutely incredible, or a giant case of the filmmakers trying to show off but not putting it together.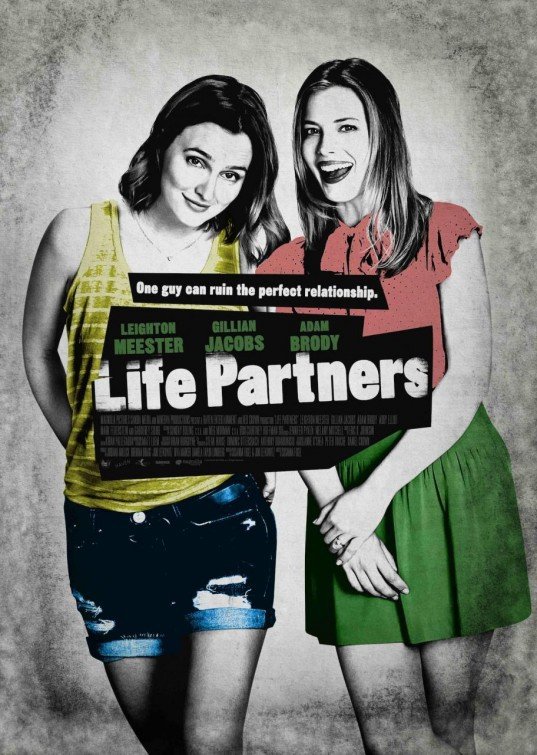 What's it about? Sasha and Paige's co-dependent friendship is tested as Paige gets serious with a guy for the first time.
My thoughts? The chemistry between Leighton Meester and Gillian Jacobs is so good in the trailer alone, that's enough for me to check this out. I'm sucker for movies about close friends like this. Perhaps my general crush on Gillian Jacobs might be a reason interest for this film, but it's good to see her cast in a part to that looks to be as good as her role as Britta in Community. I've not actually seen Leighton Meester in much, but I'm digging her  down to earth performance in this.
What's it about? A unit of female Israeli soldiers at a remote desert base bide their time as they count down the minutes until they can return to civilian life.
My thoughts? This, looks pretty damn great. I love the concept of it, the story and the characters seem fresh, the humor looks sharp and the cast seem like they have some killer comedic timing. This one seems like a film I'm gonna really try to seek out this weekend.
What's it about? A chronicle of one woman's 1,100-mile solo hike undertaken as a way to recover from a recent catastrophe.
My thoughts? Great visuals usually come when someone does a movie that consist of a road trip and hiking. That's not to take away from looks to be a pretty decent drama. Reese Witherspoon seems to be in that part of her career that she's trying to be a bit braver in her acting choices, and she looks to be giving it her all for this movie.
So, what films are you folks most interested in trying out this week? Let us know in the comments below!